Local Government, Civic Affairs and Education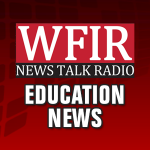 NEWS RELEASE:  The Roanoke County School Board has named Dana Stevens as the new principal at Mount Pleasant Elementary School.  Stevens replaces long-time principal, Ellen Walton, who retired at the end of the previous school year. Stevens first joined Roanoke County Public Schools in 1989 as a teacher at Clearbrook Elementary School.  In 1991, she moved to Mount Pleasant Elementary School where she was a teacher until 2013, when she became the assistant principal at W.E. Cundiff Elementary School.  In 2017, she moved to William Byrd Middle School as an assistant principal. Stevens holds a Bachelor's Degree from Radford University and a Master's Degree in educational leadership and policy studies from Virginia Tech.
"I'm pleased Dana is returning to Mount Pleasant as the school's new principal.  She was an excellent teacher at Mount Pleasant and a great assistant principal at W.E. Cundiff and William Byrd Middle School.  I am confident she will continue the standard of excellence at Mount Pleasant," said Dr. Ken Nicely, superintendent of Roanoke County Public Schools.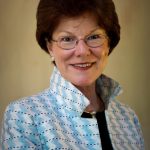 Hollins University has announced that President Emerita Nancy Oliver Gray has been named the school's interim president for the 2019-20 academic year, beginning August 12. Gray, who was president of Hollins from 2005 to 2017, will serve in that capacity while the University conducts the search for a new president to succeed Pareena Lawrence, who resigned as president effective June 30.
"We are extremely grateful to be able to benefit from Nancy's leadership and institutional knowledge during this time of transition," said Alexandra Trower, chair of the Hollins Board of Trustees and a member of the class of 1986. "She left an indelible mark on our campus as Hollins' 11th president." Among her many achievements, Trower noted that Gray "facilitated innovations in our undergraduate and graduate programs, oversaw major campus renovations and improvements, masterfully managed the University's budget, and spearheaded the largest fundraising campaign in Hollins' history and doubled the size of the endowment."
Since her retirement two years ago, Gray has been a senior consultant at Gonser Gerber, where she helps colleges, universities, secondary schools, and other non-profit organizations nationally with institutional leadership and advancement. She will continue this work while assuming her new role at Hollins. "When the Board of Trustees approached me to serve as interim president, I knew I had a responsibility to return to this special place and community during this time of presidential transition," Gray stated. "I will do all I can to help Hollins move forward as the search for the 13th president of Hollins is conducted
The former executive director at Transitional Options for Women was live in-studio this morning (with her successor), talking a about partial rebranding for her non-profit. More from WFIR's Gene Marrano:
click below to hear the complete conversation with Dorothy Owsley and new executive director Glen Dalton:
(from Hollins Board of Trustees) Dear members of the Hollins Community,I am writing on behalf of the Board of Trustees to share with you the news that President Pareena Lawrence has decided to step down from her position to pursue her long-standing interest in international education and development.

We offer our sincere thanks to President Lawrence for her dedicated service and contributions to the University. Over the past two years she spearheaded important innovations to our academic and co-curricular programs while championing new institutional partnerships. We are appreciative of her efforts to help develop a new strategic plan for the University and to launch the new Apartment Village that will serve generations of students. We also thank her for her enthusiasm for our mission of educating women to live lives of consequence.

Very shortly, the Board of Trustees will announce an interim president, and over the summer we will appoint the Presidential Search Committee. In the meantime, we are fortunate that Hollins has a strong bench of senior leaders who are well prepared to oversee the University during this transition.
A protest today against a rate increase request from Roanoke Gas Company of almost 11 percent. At the Roanoke City main library those opposing the hike urged the State Corporation Commission to reject that proposal. Preserve Salem and several other organizers say Roanoke Gas Company already hiked rates without permission 10.6 percent in January, to cover investment costs. Before an SCC hearing in August those who oppose – or support – the rate increase can offer their opinion online. One of the speakers was Roanoke attorney John Fishwick, who tied the rate increase request to RGC's 46 million dollar investment in the Mountain Valley Pipeline project: