Local Government, Civic Affairs and Education

The Holiday shopping spree is coming and one favorite to kickoff the season returns in a few weeks to the Berglund Center. More on the annual "Stocked Market" from WFIR's Gene Marrano: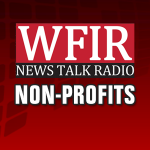 DePaul Community Resources is looking to close a gap in care choices for adults with developmental issues – as several residential group training centers statewide are being shut down. WFIR's Gene Marrano reports:

The first group of students hoping to pursue a career as a cook – or even a chef – have graduated from the Community Solutions Center on Melrose Avenue. More from WFIR's Gene Marrano: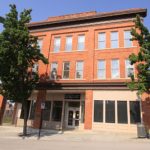 Total Action for Progress President & CEO Annette Lewis says in a statement released today that the Dumas Hotel Legacy group that wanted to purchase the iconic Henry Street property from TAP for use as a community center "was unable to meet conditions to closing by the date expressly set out in the contract." Lewis says the DHL was given another chance to satisfy terms of the agreement at a later date but could not do so then either. TAP has now pulled the Dumas property off the market.
(From TAP statement): As per the date of the September 29, 2018 press release, TAP neither has a contract on the Dumas nor is presently negotiating with anyone concerning the sale of the Dumas.  TAP continues to be the sole owner and operator and will continue to evaluate all of its options.  If TAP decides to sell the Dumas in the future, TAP will welcome discussions with all interested parties.  TAP will continue to rent and lease space to the community at large, which includes the Roanoke Valley and beyond.  We will continue to be a good neighbor and maintain a quality facility that honors the rich history of the historic property.
The Fellowship of Christian Athletes is bringing in another former football player for its "Fields of Faith" event on Sunday night. This motivational speaker has an interesting story for the youth that will attend, as WFIR's Gene Marrano reports: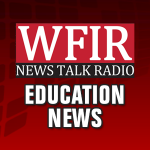 One somewhat overlooked aspect of state accreditation standards for public schools involves graduation rates. They have improved locally and statewide in recent years, but continuing that trend presents increasing challenges, as WFIR's Evan Jones reports.
Liberty University President Jerry Falwell Junior revealed today he recently underwent a new and rarely-performed procedure to repair a hole in his heart. Falwell said he learned about the procedure from Secretary of Housing and Urban Development Ben Carson when Carson, a noted neurosurgeon, addressed Liberty's College of Osteopathic Medicine graduation ceremonies in May:
Falwell told LUCOM students today he had weathered two minor strokes and decades of migraine headaches — and the mirgraines, he says, have not returned since the procedure was performed. The procedure is known as a "transcatheter suture closure of a patent foramen ovale." Falwell is one of about 150 patients in the U.S. on which it has been performed.
A Roanoke City non-profit shelter for women returning to mainstream society from prison is looking to branch out. More from WFIR's Gene Marrano: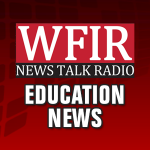 A Botetourt County elementary school is one of eight Virginia schools to receive "National Blue Ribbon" recognition from the U.S. Department of Education. Colonial Elementary is among those honored across the country for demonstrating superior academic performance — or making substantial progress in closing student achievement gaps. Also receiving recognition: Harrington Waddell Elementary in Lexington.
From Governor Northam's office:  Governor Ralph Northam today recognized eight Virginia schools-seven public and one private-named as National Blue Ribbon Schools by the U.S. Department of Education. Every year since 1982, the National Blue Ribbon Schools Program honors public and private elementary, middle, and high schools across the country for demonstrating superior academic performance or making substantial progress in closing student achievement gaps.
The seven Virginia public schools recognized as 2018 National Blue Ribbon Schools are as follows:
Chancellor Elementary School in Spotsylvania County
Colonial Elementary School in Botetourt County
Deep Run High School in Henrico County
Francis W. Jones Magnet Middle School in Hampton City
Harrington Waddell Elementary School in Lexington City
Keene Mill Elementary School in Fairfax County
St. Paul Elementary School in Wise County
"Every Virginian-no matter who they are, where they're from, or where they live-deserves access to a quality, world-class education that will set them up for success in life," said Governor Northam. "These schools represent diverse communities across our Commonwealth, sharing a strong commitment to academic excellence and innovative, high-quality instruction. I join all Virginians in celebrating the hard work and achievement of our students and teachers."
"I am so proud to celebrate these schools that have been recognized for their academic accomplishments and efforts to close the achievement gap," said Secretary of Education Atif Qarni. "We congratulate our hard-working students and applaud their teachers, administrators and staff who daily go above and beyond to support all the needs of all of their students."
"I look forward to visiting these schools and personally congratulating the principals, teachers, students, parents and support staff for their hard work and all they do to create learning communities in which students grow and excel," Superintendent of Public Instruction James Lane said.
The U.S. Department of Education will honor all 2018 National Blue Ribbon Schools at an awards ceremony on November 7 and 8 in Washington, D.C.
For more information about the National Blue Ribbon Schools program and the schools receiving the 2018 designation, please visit the U.S. Department of Education website.
An associate at the US Attorney's Western District Office in Roanoke will be spend 12 months in Afghanistan training officials there on the Rule of Law and other issues. More from WFIR's Gene Marrano: