Local Government, Civic Affairs and Education
A Roanoke City non-profit shelter for women returning to mainstream society from prison is looking to branch out. More from WFIR's Gene Marrano: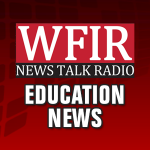 A Botetourt County elementary school is one of eight Virginia schools to receive "National Blue Ribbon" recognition from the U.S. Department of Education. Colonial Elementary is among those honored across the country for demonstrating superior academic performance — or making substantial progress in closing student achievement gaps. Also receiving recognition: Harrington Waddell Elementary in Lexington.
From Governor Northam's office:  Governor Ralph Northam today recognized eight Virginia schools-seven public and one private-named as National Blue Ribbon Schools by the U.S. Department of Education. Every year since 1982, the National Blue Ribbon Schools Program honors public and private elementary, middle, and high schools across the country for demonstrating superior academic performance or making substantial progress in closing student achievement gaps.
The seven Virginia public schools recognized as 2018 National Blue Ribbon Schools are as follows:
Chancellor Elementary School in Spotsylvania County
Colonial Elementary School in Botetourt County
Deep Run High School in Henrico County
Francis W. Jones Magnet Middle School in Hampton City
Harrington Waddell Elementary School in Lexington City
Keene Mill Elementary School in Fairfax County
St. Paul Elementary School in Wise County
"Every Virginian-no matter who they are, where they're from, or where they live-deserves access to a quality, world-class education that will set them up for success in life," said Governor Northam. "These schools represent diverse communities across our Commonwealth, sharing a strong commitment to academic excellence and innovative, high-quality instruction. I join all Virginians in celebrating the hard work and achievement of our students and teachers."
"I am so proud to celebrate these schools that have been recognized for their academic accomplishments and efforts to close the achievement gap," said Secretary of Education Atif Qarni. "We congratulate our hard-working students and applaud their teachers, administrators and staff who daily go above and beyond to support all the needs of all of their students."
"I look forward to visiting these schools and personally congratulating the principals, teachers, students, parents and support staff for their hard work and all they do to create learning communities in which students grow and excel," Superintendent of Public Instruction James Lane said.
The U.S. Department of Education will honor all 2018 National Blue Ribbon Schools at an awards ceremony on November 7 and 8 in Washington, D.C.
For more information about the National Blue Ribbon Schools program and the schools receiving the 2018 designation, please visit the U.S. Department of Education website.
An associate at the US Attorney's Western District Office in Roanoke will be spend 12 months in Afghanistan training officials there on the Rule of Law and other issues. More from WFIR's Gene Marrano: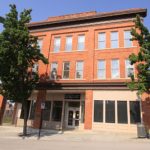 The Dumas Hotel Legacy Group that had announced intentions to purchase the Dumas Center from TAP says they will continue working towards that goal – even though TAP says they have pulled the Henry Street property off the market. The DHL contends its contract with Total Action for Progress "remains active." Legacy spokesperson Shmura Glenn says they are consulting with attorneys and continue to raise money. Glenn says they will give a further update at a public forum next week.  The Dumas Hotel Legacy also says they have raised more then 50-thousand dollars and has secured lease agreements totaling almost 200-thousand dollars. 3 dozen community groups have pledged to meet at the Dumas and lenders have agreed to more than 700-thousand dollars in financing, according to the DHL.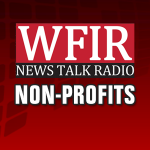 The fifth annual Star City Sweetness on Saturday is another opportunity to treat your taste buds while supporting a non-profit providing resources to those with brain injuries. More from WFIR's Gene Marrano: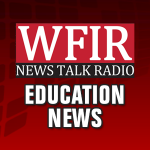 Roanoke City Schools administrators have accomplished a long-time goal — all city public schools are now fully accredited. Superintendent Rita Bishop says it is the result of long-standing efforts:
Hurt Park Elementary was the only school not receiving full accreditation last year, but it has now reached that mark.  Bishop says a lot of work has gone into that effort:
She also credits teachers and administrators for Roanoke's 100% accreditation rate.  One change in how schools are evaluated statewide is the amount of progress students make during a school year — not just year-end test scores — and Bishop says that is an important way measure how well school systems are doing their job.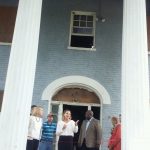 Its been vacant for a decade and its "good bones" survived a fire and water damage since then. Now a landmark in northwest Roanoke will soon be a community center again as WFIR's Gene Marrano reports:

The American Cancer Society's Discovery Shop at Smith Mountain Lake celebrates its 14th anniversary today. Southeast region Executive vice-president Brant Woodward will be there as they recognize volunteers that helped help the thrift store raise more than 14 million dollars for cancer research to date. There's a Discovery Store on Franklin Road in Roanoke as well.  Speaking live in-studio this morning, Woodward said the Discovery Shop in Moneta has a special relationship with the High Point Furniture market. (Hear a full-length interview about local American Cancer Society events and programs below).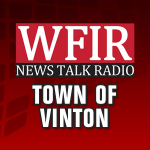 The town of Vinton is  planning for its annual Fall Festival is in full swing. It's an event that people all around the Roanoke Valley look forward to each year, and because of its size, lots of volunteers at are need to help make the festival a success. More on this story from WFIR's Bob Clark.
9-19 Fall Festival Needs Wrap #1-WEB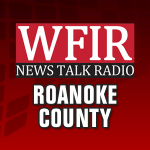 Roanoke County school officials believe they can now move ahead with expansion and renovations at Cave Spring High School. Three bids were opened today, all of them much closer to the originally budgeted cost than the single bid opened in June that was $17 million over budget. School Board members hope to award the contract before the end of the month.
News release: The Roanoke County School Board today received three bids for the expansion and renovation of Cave Spring High School.  The board will begin discussions with the apparent low bidder with the intent to possibly award a contract at the Sept. 27 school board meeting. The following bids were submitted:
Avis Construction Co.:  $33,330,000
Charles Perry Partners, Inc.:  $35,970,000
G&H Contracting:  $34,265,000
"We are extremely pleased to move forward with this high priority project," said Mike Wray, Cave Spring District member on the Roanoke County School Board.  "I join the entire board in thanking all the companies that submitted bids and we especially thank the staff at Cave Spring High School for their patience and dedication," Wray said.