Local Government, Civic Affairs and Education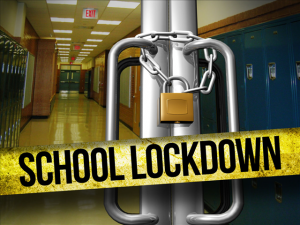 Roanoke County school officials say this morning's lockdown at the Burton Center for Arts and Technology was initiated when large stage flats that were being moved got caught in wind gusts and slammed to the ground. That made a loud, sharp sound that someone thought sounded like gunfire. Police were called, and lockdown procedures were put into place. The all-clear was sounded about an hour later.
From Roanoke County Schools: Earlier this morning, some students were moving some large wooden theater structures outside that got caught by a breeze and fell to the ground, creating some loud, sharp sounds that were similar to the sound of gunfire. Upon hearing the sounds, a student called 911 to report the sounds. Immediately, as a precaution, the school went on lockdown and the Salem and Roanoke County police responded. During their response, the Salem Police Department evacuated some students to the Salem Civic Center as a further precautionary measure. The lockdown lasted about a little over an hour and then students returned to class to resume the day. At no point were any students or staff in danger.
PREVIOUS: The Burton Center for Arts & Technology was placed on lockdown this morning due to a report of a sound "similar to gunfire". A Roanoke County Schools spokesman says this is just a precaution. Salem and Roanoke County police have responded. Officials say all students and staff are safe, and parents are asked not to come to the Burton campus.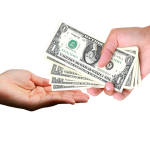 ALEXANDRIA, Va. (AP) – Seven people who pleaded guilty to a bribery scheme involving Virginia Department of Transportation officials and snowplow contractors say corruption is endemic to the agency. The Washington Post reported Thursday that the officials and contractors alike indicated that corruption extended beyond the scheme that put all seven behind bars for terms ranging from three months to seven years. Even prosecutor Samantha Bateman said in court that corruption "is a more pervasive problem in the Virginia Department of Transportation than is known." Agency spokeswoman Jennifer S. McCord said in a statement the department is conducting reviews and internal control to better safeguard procurement and contracting processes. Judge Leonie M. Brinkema has said the snowplow scheme, which also involved drugs, didn't hurt taxpayers, but did undermine faith in the system.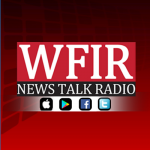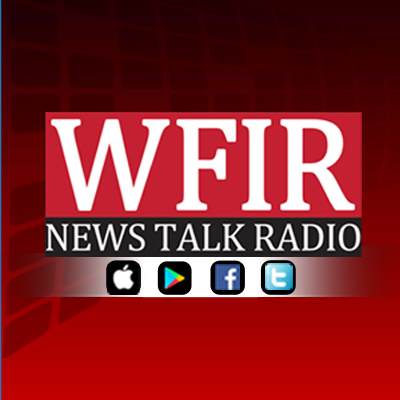 A multi-agency visioning process that began in 2012 will conduct a meeting this morning – to see how things are progressing. More on the "Livable Roanoke Valley Summit" from WFIR's Gene Marrano

Former Roanoke Police Chief Chris Perkins is about to be at work again for the city, this time as chief of security for Roanoke Public Schools. Perkins is expected to begin around the start of May. School officials say the position is being funded through savings elsewhere in the budget.
ROANOKE, Va. (AP) – A Virginia city is creating a new job aimed at keeping its schools safe.
The city has hired former Police Chief Chris Perkins to be chief of security for public schools.
The new position pays $125,000 a year. Perkins retired in 2016 after 24 years with the Roanoke Police.
Schools spokesman Justin McLeod said the new position was discussed prior to the deadly school shooting in Florida in February that killed 17 people.
Superintendent Rita Bishop said last month she'd like to hire four more sheriff's deputies to protect elementary schools.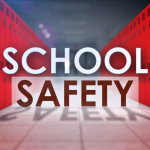 From the Roanoke County Board of Supervisors: In our community, there has been much talk about how we should work together to protect our children. There has also been much talk about those actions that should be taken to further secure our schools. As members of the Board of Supervisors we hear this discourse and we applaud the passion of those who not just ask, but demand a safe environment for our kids.
The trained and skilled members of the County Police, Fire, and Emergency Communication Departments, who bear responsibility for the protection of all in our community, are, and shall remain, at the forefront of all efforts to safeguard our children.
Roanoke County's Public Safety staff work closely with school administrators to ensure security plans and procedures are routinely practiced, and meet regularly to review them. Public Safety staff work with teachers, students, parents, and other members of our community to teach valuable lessons in school safety, respond quickly and effectively to reported concerns, engage with the community to identify collaborative solutions to complex challenges, and provide many other services during the course of their duties.
As we know from Public Safety experts here and elsewhere, we cannot mitigate every risk we face by simply implementing a few new security procedures. Our objective should not simply be to stop someone in the act of doing harm; rather, we must improve our ability to see the warning signs while simultaneously putting in place effective deterrent strategies. To do so will require not only our Public Safety experts, but our mental health professionals, our social workers, and every citizen of our community.
The Board of Supervisors supports the work of the School Board in partnership with our Public Safety experts to continue discussion of this issue, and consider thoughtful and comprehensive recommendations. The Roanoke County School Board has appointed a School Safety Committee to define what measures could be taken to further secure our schools. At this point, it is premature to determine what actions the Board of Supervisors might take. We will continue to work with the School Board to consider the recommendations that they put forward. Together, we will address school and student safety in the same manner as we address all of our most pressing challenges: with openness, diligence, and effective collaboration.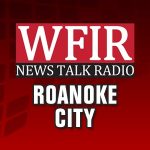 The City of Roanoke will celebrate the Star City Reads Program and a record 7th All-America City Award Friday morning at Hotel Roanoke.  The program has been recognized a number of times for stressing how important it is for children to learn to read. More from WFIR's Bob Clark:
3-27 Reading Celebration Wrap #1-WEB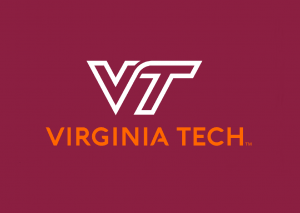 Virginia Tech's Board of Visitors has approved a 2.9% increase in tuition and fees for the next school year. That amounts to a $390 annual tuition hike for in-state undergrad students; annual tuition for out-of-state undergraduates would increase $894. The vote came without discussion at today's Board of Visitors meeting. The school's board also approve $10 million for an ACC Network Studio. That television studio would feature control rooms, a studio and off ice space. It would be completed in the spring of 2019. In addition, board members also gave the go-ahead to a $3.2 million allocation of funds to renovate a ballroom in the Squires Student Center.
(Associated Press contributed to this story.)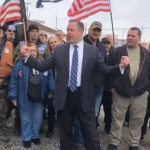 US Senate hopeful Corey Stewart was in Roanoke over the weekend for a pro-gun rally — which happened to coincide with Saturday's March for Our Lives rallies across the nation. WFIR's Lillian Boyd with those details.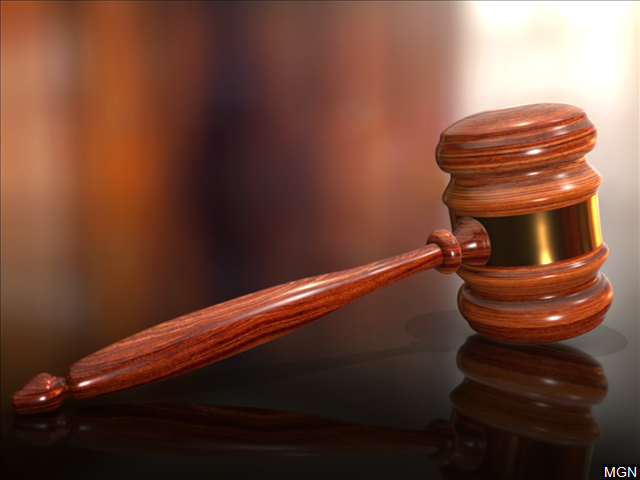 ROANOKE, Va. (AP) — A former federal prosecutor is set to become the new U.S. Attorney for the Western District of Virginia.
The nomination of Thomas Cullen was confirmed Thursday by the U.S. Senate. The 40-year-old Cullen was nominated by President Donald Trump last month.
Cullen is currently an attorney in private practice at Woods Rogers, where he represents individuals and companies in criminal matters, internal investigations and complex civil litigation.
The Roanoke Times reports that Cullen is the son of Richard Cullen, the former chairman of McGuireWoods, the state's largest law firm.
Cullen joined the U.S. Attorney's Office in Charlotte, North Carolina, in 2006, and the Roanoke-based U.S. Attorney's Office for the Western District of Virginia in 2010. He left the prosecutor's office in 2013 and joined Woods Rogers.
___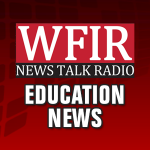 The Roanoke County Public School system is extending the school day to meet state requirements. The school system has missed nine school days and had two delayed openings. Dr. Ken Nicely, Director of Administration for Roanoke County Schools, says this is an effort to make up instructional time.
The elementary school day will begin at 7:45 a.m. and will end at 2:30 p.m. Middle and high schools will begin at the normal time, 8:20 a.m. and will end at 3:35 p.m. If there are any additional snow days, Memorial Day will be a school make-up day.