Crime and Public Safety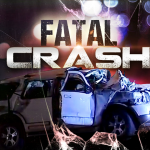 From Montgomery County Sheriff's Office: On April 17th at approx 1345 units responded for a motor vehicle crash on Jennelle Rd near the intersection of Rocky Acres Rd.
Preliminary investigation by deputies showed that a 2001 Mazda Miata, operated by David Bryan Smith age 60 of Christiansburg, ran off of the roadway and overturned multiple times down an embankment.  Members from Blacksburg Fire and Rescue were able to pronounce the driver who was ejected from the vehicle, deceased at the scene.
It is believed that speed was a contributing factor, however the crash is still under investigation.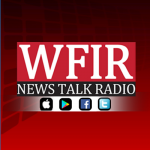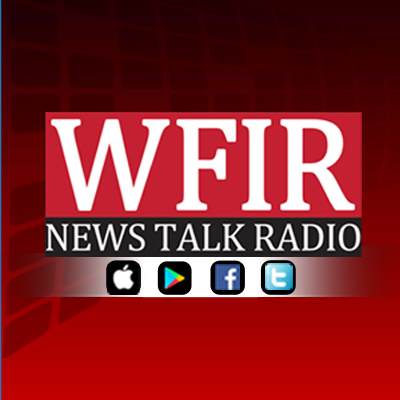 Four people are displaced after a Roanoke County apartment fire. Crews were called this afternoon to the Copper Croft Apartments across Electric Road from Tanglewood Mall. Officials say the first arriving crews found flames that started from the stove and had spread to some adjacent cabinetry. Firefighters made quick work putting it out, but the Red Cross is assisting the family that lived there.
News release: Roanoke County Fire & Rescue was dispatched at about 4:30 p.m. for a structure fire in the 4000 block of Electric Road at Copper Croft Apartments. The first crews arriving discovered flames in the kitchen originating from the stove and spreading to the cabinetry . Crews were able to extinguish the flames within a few minutes. Four people live in the apartment and are displaced. The Red Cross has been called to assist this family. Total damages are estimated to be $5,000. No injuries were reported.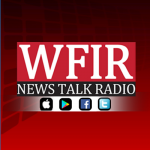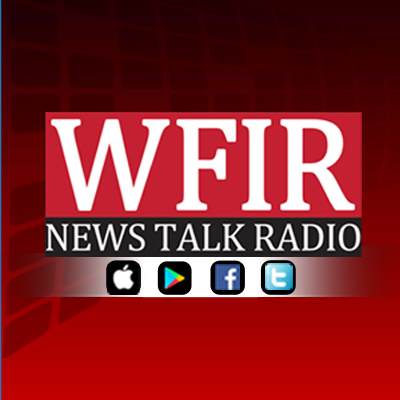 Appalachian Power says some customers in Lynchburg, Amherst County and Campbell County are likely to remain without service until late Wednesday – and in some very isolated cases with extreme damage, it may be longer. Crews must repair damage that includes broken poles and crossarms while dealing with trees that fell across power lines. WFIR's Evan Jones has more:
A tornado touched down Sunday in Craig County. The National Weather Service says it was 150 yards wide, had estimated top wind speeds of 105 mp and was on the ground for less than one minute over a half mile. Six New Castle area homes were damaged.
This comes as a large-scale cleanup and recovery effort is underway across hard-hit parts of the Lynchburg region, and it is clear that  in some places, the work has a long way to go. Appalachian Power  says some customers there are likely to remain without service until late Wednesday – and in some very isolated cases with extreme damage, it may be longer. Yesterday's storms caused severe storms in parts of the city along with some nearby parts of two counties.  Governor Northam has declared a state of emergency  "to help local and state agencies respond to damage" from the storms. Along with Lynchburg, the Danville region was also especially hard hit.
The new president of the Peacemakers chapter in northwest Roanoke is no stranger to the concept of working within minority communities to promote peace and safety – he's done it on a global scale as WFIR's Gene Marrano reports:
click below to hear an extended conversation with Dennis Muhammad:
A powerful storm caused extensive damage in parts of the Lynchburg and Danville areas late Saturday afternoon and early Sunday evening. In the Lynchburg region, close to 19,000 Appalachian Power customers were without service at one point, and many Lynchburg-area schools are closed Monday. Along with significant damage to some buildings, downed trees and power lines are forcing road closures in parts of Lynchburg and nearby Campbell County.
The Danville area is also reeling from the severe weather. City Manager Ken Larking has declared a local state of emergency. Many Danville residents are without power, and officials there say outages may last into Tuesday.
While damage in some areas appears consistent with a tornado, there is no official word yet whether any of these storms were in fact tornadoes or whether the damage was caused by straight-line winds. It is typical in such situations for National Weather Service personnel to make in-person visits to determine an official evaluation. As of late Monday evening, there are no reports on serious injuries.
From State Police: Virginia State Police troopers and supervisors have been responding throughout the evening to communities across western and Southside Virginia, as well as the Lynchburg region, that have been impacted by Sunday's severe storms. Fortunately, at this time, only minor injuries are being reported in those communities impacted by the storms. State police have also been busy responding to reports of downed trees and power lines across numerous roadways. For their safety, Virginians are reminded to never come in contact with downed power lines. Utility crews are responding as quickly as they can to attend to downed lines.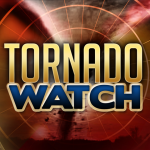 The National Weather Service has issued Tornado and Flash Flood Watches until late Sunday night for areas that include Roanoke, Salem and surrounding counties. A watch does not mean a tornado or flash flooding is imminent; it does mean that conditions are present that might lead their creation.
From the National Weather Service:
TORNADO WATCH 53 REMAINS VALID UNTIL 11 PM EDT THIS EVENING FOR THE FOLLOWING AREAS
IN VIRGINIA THIS WATCH INCLUDES 26 COUNTIES IN CENTRAL VIRGINIA:
AMHERST               APPOMATTOX           BUCKINGHAM        CAMPBELL             CITY  OF  LYNCHBURG
IN SOUTH CENTRAL VIRGINIA:
BEDFORD               CHARLOTTE             CITY  OF  DANVILLE          CITY OF MARTINSVILLE           HALIFAX               HENRY
PITTSYLVANIA
IN SOUTHWEST VIRGINIA:
CITY  OF  RADFORD       CRAIG                 MONTGOMERY          PATRICK               PULASKI               WYTHE
IN WEST CENTRAL VIRGINIA:
BOTETOURT             CITY  OF  BUENA VISTA           CITY  OF  LEXINGTON          CITY  OF  ROANOKE            CITY  OF  SALEM         FRANKLIN
ROANOKE               ROCKBRIDGE
FLASH FLODO WATCH: A strong cold front will approach the area from the west this afternoon and pass across the region tonight. Deep moisture ahead of this boundary will lead to bands of showers and heavier thunderstorms this afternoon and early evening. The potential exists for 1 to 3 inches of rainfall with locally higher totals along the southern Blue Ridge, the far western ridges and into the foothills and Roanoke Valley.
A flash flood watch is in effect until midnight for areas in Virginia that include the New River Valley counties of Pulaski, Montgomery and Giles Counties, as well as Craig, Roanoke, Franklin, Henry, and Patrick Counties.
Bands of showers and thunderstorms could produce 1 to 3 inches of rain, with locally higher totals along the eastern slopes of the Blue Ridge. Excessive rainfall may lead to flash flooding in urban areas such as Roanoke and Martinsville, and along creeks, streams an low-lying areas.
PRECAUTIONARY/PREPAREDNESS ACTIONS: A Flash Flood Watch means that conditions may develop that lead to flash flooding. Flash flooding is a VERY DANGEROUS SITUATION. Remember…TURN AROUND…DON`T DROWN! You should monitor later forecasts and be prepared to take action should Flash Flood Warnings be issued.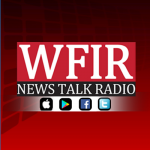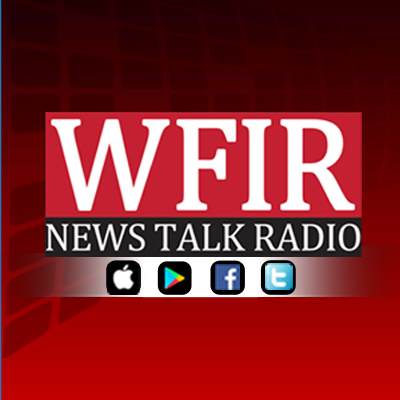 ABINGDON, Va. (AP) — Federal authorities have charged a California man with threatening a Virginia congressman in Facebook posts. Authorities say 28-year-old Eun Soo Lee of Cypress, California was arrested Thursday in California and charged with threatening Republican Rep. Tom Garrett.
According to an affidavit, Lee admitted sending threatening messages when he was interviewed by an investigator last year, saying he was frustrated with Garrett's political views. According to the affidavit, Lee called Garrett several derogatory names and told him that he wished him "a truly painful, bloody, gory, and agonizing death."
Lee is scheduled to appear in court in Virginia on April 23. It was not immediately clear whether he has a lawyer.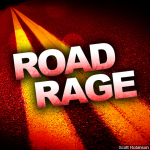 A retired Roanoke police officer allegedly shot a man after a road rage incident on the Blue Ridge Parkway. The man was later pronounced dead at the hospital. WFIR's Lillian Boyd reports: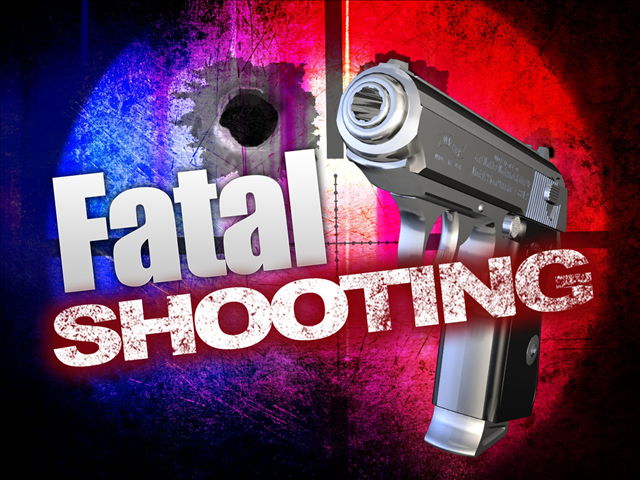 From Associated Press: Body camera footage of the fatal police shooting of a black man in Virginia shows him ignoring their commands and then turning toward officers before they fired shots.
Police released video Tuesday showing the shooting of 25-year-old Juan Jones last weekend in Danville.
Police previously said Jones fled from officers responding to a reported domestic assault.
The video shows Jones in a car, ignoring commands to get out. He backs the car away. The video then shows the car pull into a brush-filled area. Jones gets out and doesn't comply with commands to show his hands.
Video shows one officer deploying a stun gun, which police said wasn't effective. Jones turns around toward police, and shots are fired.
Jones' aunt said Tuesday she doesn't believe the shooting was justified.