Crime and Public Safety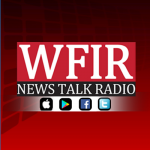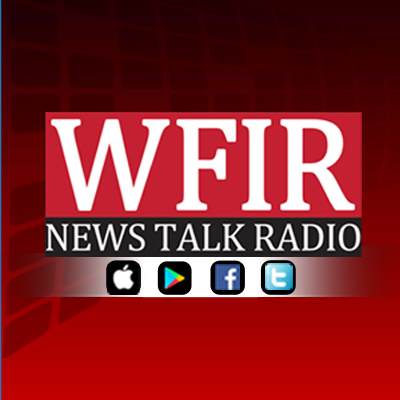 ABINGDON, Va. (AP) — Federal authorities have charged a California man with threatening a Virginia congressman in Facebook posts. Authorities say 28-year-old Eun Soo Lee of Cypress, California was arrested Thursday in California and charged with threatening Republican Rep. Tom Garrett.
According to an affidavit, Lee admitted sending threatening messages when he was interviewed by an investigator last year, saying he was frustrated with Garrett's political views. According to the affidavit, Lee called Garrett several derogatory names and told him that he wished him "a truly painful, bloody, gory, and agonizing death."
Lee is scheduled to appear in court in Virginia on April 23. It was not immediately clear whether he has a lawyer.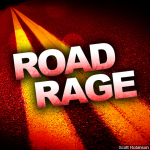 A retired Roanoke police officer allegedly shot a man after a road rage incident on the Blue Ridge Parkway. The man was later pronounced dead at the hospital. WFIR's Lillian Boyd reports: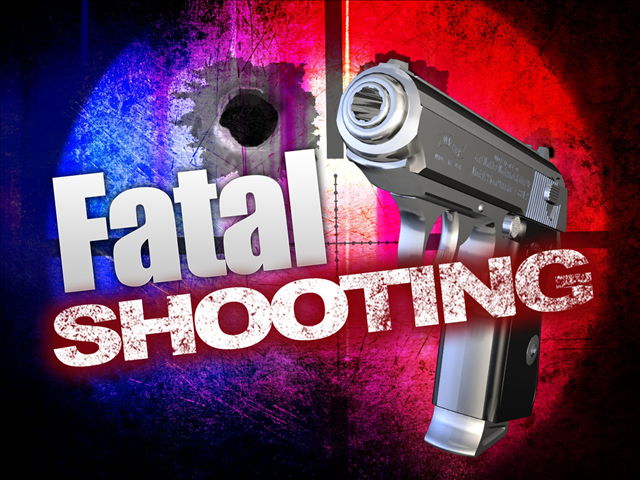 From Associated Press: Body camera footage of the fatal police shooting of a black man in Virginia shows him ignoring their commands and then turning toward officers before they fired shots.
Police released video Tuesday showing the shooting of 25-year-old Juan Jones last weekend in Danville.
Police previously said Jones fled from officers responding to a reported domestic assault.
The video shows Jones in a car, ignoring commands to get out. He backs the car away. The video then shows the car pull into a brush-filled area. Jones gets out and doesn't comply with commands to show his hands.
Video shows one officer deploying a stun gun, which police said wasn't effective. Jones turns around toward police, and shots are fired.
Jones' aunt said Tuesday she doesn't believe the shooting was justified.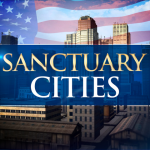 RICHMOND, Va. (AP) – Virginia Gov. Ralph Northam has vetoed a bill aimed at preventing so-called "sanctuary cities" in the state.
Northam, a Democrat, said the legislation is an unneeded burden on local law enforcement officials and "sends a chilling message."
The Republican-backed legislation blocks cities and counties from passing laws that "restricts the enforcement of federal immigration laws."
A sanctuary city is a term without legal definition but generally means a locality that limits cooperation with federal immigration enforcement activities.
The bill narrowly passed the GOP-led General Assembly along party lines. Republicans have virtually no chance of getting the needed two-thirds majority to override the governor's veto.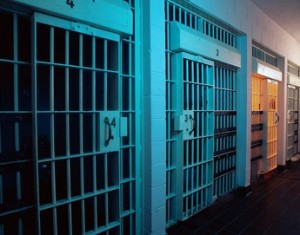 RICHMOND, Va. (AP) _ Reports from the University of Virginia School of Law say a tool meant to divert "low risk" offenders from prison to ensure room for violent repeat offenders hasn't diverted thousands of people. The Richmond Times-Dispatch says the findings will be presented Monday to the Virginia Criminal Sentencing Commission. The reports from the school's Virginia Criminal Justice Policy Reform Project focus on the Virginia's Nonviolent Risk Assessment questionnaire; one examines how it works and the other looks at how judges across the state view the tool. UVa law professor Brandon L. Garrett says the reports found many "low risk" people aren't receiving alternative sentences, such as substance abuse treatment or probation. He says the reports also found large inconsistencies between judges and courts as many judges don't consider low risk when sentencing.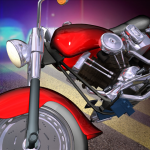 RICHMOND, Va. (AP) – Motorcycle-related deaths in Virginia sharply increased last year.
The Richmond Times-Dispatch reports that motorcycle deaths climbed by nearly 50 percent in 2017 compared to the year before.
There were 107 deaths in 2017. That's the highest since 2007, when there were 126.
The Virginia Department of Motor Vehicles said it's looking into what may have caused the increase. Some motorcycle enthusiasts say the increased use of cell phones by distracted drivers is causing the increased crashes.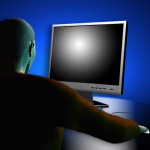 SALEM, Va. (AP) — A Virginia appeals court has rejected the appeal of a man convicted of using a computer to solicit a minor and taking indecent liberties.
The court this week ruled against Major Lance Hillman of Lynchburg, who is serving a six-year sentence.
Authorities say a 14-year-old girl who attended a church where Hillman was a volunteer youth pastor sought him out for counseling in 2015 because of prior sexual abuse. The two later exchanged nude images of themselves.
Hillman argued that the judge erred in finding that the evidence proved that he knew or should have known that the girl was under 15, and that he had exposed himself to her.
The appeals court rejected the idea that exposure requires a person to be in the physical presence of someone else.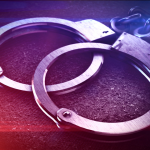 A Botetourt County man faces federal charges for allegedly making a series of on-line threats against Congressman Bob Goodlatte. The U.S. Attorney's office says 38-year-old Christopher McGowan used Twitter to make threats that included "I am not making a joke — I will kill him" and "I am buying [a gun] intended for you in three days." McGowan is jailed pending a bond hearing next Wednesday.
From the US Attorney's Office: Roanoke, VIRGINIA – United States Attorney Thomas T. Cullen announced today the arrest of a Roanoke man accused of using social media to communicate threats against U.S. Congressman Bob Goodlatte. Congressman Goodlatte represents the Sixth Congressional District of Virginia in the United States House of Representatives and is the Chairman of the House Judiciary Committee. The United States Attorney's Office charged Christopher Michael McGowan, 38, in a criminal complaint with one count of making a threatening communication through interstate commerce. "Federal law criminalizes threatening communications made through the internet or a telephone, and these types of threats are not protected by the First Amendment," U.S. Attorney Cullen stated. "As this case indicates, our office will act swiftly to address threats of gun violence."
According to the criminal complaint and affidavit, on or about December 17, 2017, McGowan allegedly tweeted to United States Congressman Bob Goodlatte a series of messages threatening the Congressman. "I will do this in full belief I am defending the constitution of the United States. I am not making a joke. I will kill him. Should you believe my doing so would be illegal please arrest me so we can have this discussion in court BEFORE I actually do it. Thank you."
On December 18, 2017, officers with the Botetourt County Sheriff's Office visited McGowan at his home and interviewed him. During the interview, McGowan admitted to sending the tweets the previous day, but stated he did not own firearms and did not intend on hurting Congressman Goodlatte or anyone else. In a subsequent series of tweets sent from McGowan to Congressman Goodlatte on April 1, 2018, however, McGowan stated the following:
"I'm serious, @BobGoodlatte6 …you keep f**king with our constitution and challenging Mueller and the last you see will be my patriot ass behind a gun you should have long ago have prevented me owning pulling a trigger to your head (SIC). Want me arrested>? GO head."
"#1 threatened my congressman with violence #2 stated I would kill people. #3: pretty much declared I would commit a plethora of anti-social behavior, publicly. Whom would like to bet I can purchase a gun three days from now and NOT be locked up in jail? #proudtobeanAmerican"
"…Corruption happens on so many levels and in so many ways…but YOU have truly taken it to an extreme. History will hate you even more than I do. You better get on those gun laws. I am buying one intended for you in 3 days. Can you legally stop me?"
McGowan was arrested this morning and had his initial appearance in U.S. District Court this afternoon.  He was remanded to the custody of the United States Marshals pending a bond hearing next Wednesday. The investigation of the case was conducted by the Federal Bureau of Investigation, the Roanoke City Police Department, the Botetourt County Sheriff's Office, and the United States Capitol Police.  Assistant United States Attorney Jake Jacobsen will prosecute the case for the United States.
A criminal complaint is only a charge and not evidence of guilt.  The defendant is entitled to a fair trial with the burden on the government to prove guilt beyond a reasonable doubt.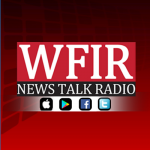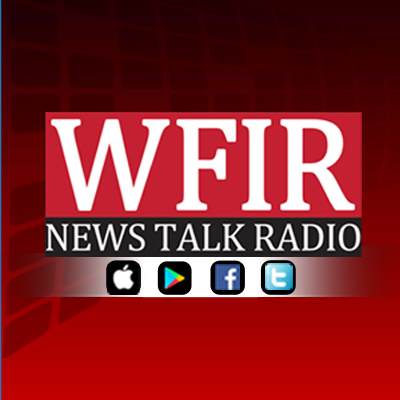 Roanoke Police say no charges will be placed against the man who took bike racks from a Kimball Avenue storage facility Saturday – racks intended for a bike-sharing program. The man — who did not give us his name — told us yesterday they were located in an unsecured location where items are often left for others to take at will, and once he learned the equipment's intended purpose, he immediately took steps to return it.
From Roanoke City Police: The bike racks taken from the storage facility in the 800 block of Kimball Avenue on Saturday were returned Wednesday afternoon. The individual in the pictures returned the bike racks and is cooperating with the investigation. The individual told detectives he has an agreement with the storage facility owners to take the wooden palettes at the building. The individual said that the removal of the bike racks was a misunderstanding, as he thought they were being thrown out also given their location on the dock. The owner of the bike racks said that since the racks were returned, they do not wish to press charges. No charges will be placed.