Crime and Public Safety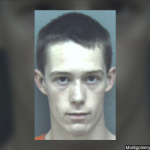 Media outlets report that David Eisenhauer is pleading no contest to abduction, murder, and concealing a body in the Nicole Lovell case.  Pleading no contest means he waives his right to a trial. He cannot appeal the case either. Those charges could amount to life plus 15 years.
Commonwealth's Attorney Mary Pettit, Blacksburg Police Chief Anthony Wilson and Nicole Lovell's mother, Tammy Weeks, offered brief comments after the case concluded. Here are their full remarks:
UPDATE: The Bedford County Sheriff's Office Facebook page posted an update that Darrin Wayne Trail has been found.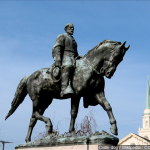 Charlottesville Police have arrested a Richmond man after tarps were once again removed this week from monuments to two Confederate generals. 34-year-old Christopher Wayne faces trespassing charges. Those tarps over statues of Robert E. Lee and Stonewall Jackson have been removed several times in recent weeks. Each time, Charlottesville City crews put them back up.
From Charlottesville Police: On 02/07/2018 at approximately 4 p.m., the tarps were removed from both the Lee and Jackson statues. Patrol officers were in the area and after observing the tarp down in Emancipation Park they responded to Justice Park. Upon arriving at Justice Park, a witness pointed to a male subject and advised officers that he was the individual responsible for the tarp removal. Officers detained the male and through their investigation were able to charge him with trespassing (Va Code 18.2-119). The male was identified as Christopher James Wayne (W/M; 34 years of age; resident of Richmond, Va.). The police department is asking for the witness who assisted in this investigation to contact our department at 434-970- 3280 so that additional information can be obtained.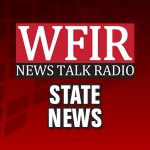 One man was arrested and 13 dogs seized as police investigate a suspected dog-fighting operation.  The Richmond Times-Dispatch reports that among the items seized from the suspect's home were syringes, a weight attached to a leash, a treadmill and what investigators described as "dog paperwork."  A police spokeswoman referred the newspaper to Richmond Animal Care and Control. The director of that agency declined to comment on specifics such as the type of dogs and their condition.  The animals were taken to various locations to be evaluated.  Police identified the suspect as Carlton Hardy of South Richmond.  Armed with a search warrant, officers also seized guns from the 51-year-old's two-story home in the Oak Grove neighborhood. It wasn't immediately clear if he has a lawyer.