Crime and Public Safety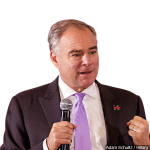 U.S. Senator Tim Kaine has co-sponsored a new bill that would ban 205 military-style weapons and detachable high-capacity ammunition magazines. There are numerous exceptions in the bill, which Kaine told WFIR this morning is a "starting point" for discussion.  About two dozen Democrats and independent Vermont Senator Bernie Sanders are also sponsoring the bill to ban assault weapons – no Republican Senators support it at this point.

There seems to be no shortage of scam artists looking to separate seniors from their money – it helps to keep LOA's Shannon Abell on the road, as WFIR's Gene Marrano reports:
Brenda Hale with the Roanoke NAACP says 18-year-old Hidden Valley High School student Kionte Spencer "should never have died" at the hands of Roanoke County police officers two years ago today – although they were cleared of any charges after it appeared Spencer was holding a weapon he wouldn't drop. This afternoon at 5:30 at the Cave Spring post office near where Spencer was shot, there's a memorial service planned.  Hale also wants the county to hand off any officer-involved shooting cases to an outside agency for investigation – saying that policy has worked well for the Roanoke City police department.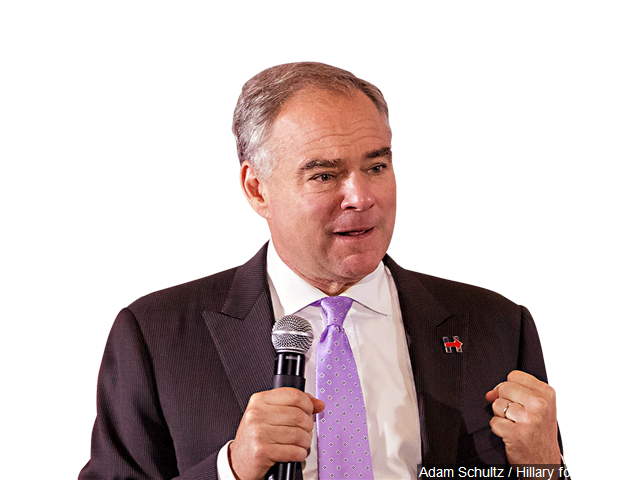 U.S. Senator Tim Kaine listed the NRA as his top reason why there's not more gun-control legislation after tragedies like Parkland, Florida. WFIR's Ian Price has more ahead of a roundtable discussion Virginia's junior senator is holding today in Richmond:
Teacher's unions aren't on board right now but training and arming educators with firearms is part of the current national debate on gun control. WFIR's Gene Marrano has reaction from a local school official:
2-26 Armed Teachers Wrap#2-WEB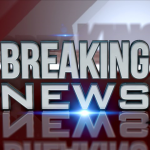 UPDATE: Roanoke County school officials say the "Shelter in Place" has been lifted at Northside High and Middle Schools.  The modified lockdown procedures were implemented in response to rumors of a possible weapon at the high school. Officials say the rumor proved to be unsubstantiated, and no weapon was found. While no one was allowed to enter or leave the buildings for several hours, classes continued at the schools. Roanoke County Police Chief Howard Hall says first word of the rumor came from some parents, and they did the right thing by notifying Northside administrators. Investigators took it from there:
PREVIOUS: Roanoke City and County Police were summoned to Northside High School late this morning where students and staff were placed in "shelter in place" procedures. It means no one is allowed to enter or leave the building. The police presence was in response to rumors of a possible weapon at the high school. So far, there is no indication that any weapon is actually inside. Northside Middle School is also operating under "Shelter in Place".
A Cave Spring Middle School student has been taken to a juvenile detention center after bringing a loaded handgun to school. WFIR's Lillian Boyd reports on the emotionally charged Roanoke County school board meeting that followed the incident. Former candidate for the 8th District at the House of Delegates Bryan Keele was at the meeting.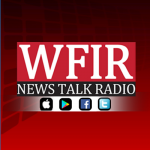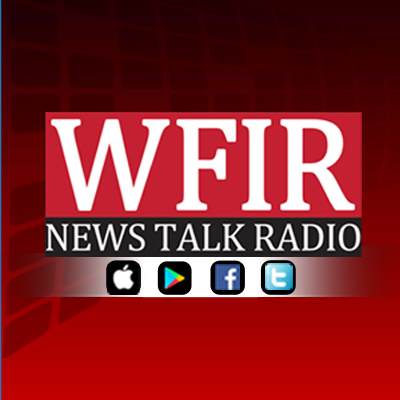 Roanoke County school officials say a Cave Spring Middle School student brought a handgun to school this morning — and it was loaded. Spokesperson Chuck Lionberger says the student did so on a dare and did not intend to harm anyone, and the school day was not interrupted. Lionberger has this message to all school parents:
Lionberger says Cave Spring Middle School officials and Roanoke Police responded quickly and took appropriate action.
From Roanoke County Police: Earlier today Roanoke County Public Schools notified parents about a loaded handgun brought by a student to Cave Spring Middle School. The incident was reported by another student to school administration and the Police Department's School Resource Officer at approximately 12:30 p.m. The loaded .25 caliber handgun was immediately located and the student was taken into custody.
Based on the facts of the investigation, Police have no reason to believe that the student intended to cause harm to anyone; rather, it was done as a dare. The male student is a seventh grader and has been charged with possession of handgun on school property (VA Code Section 18.2-308.1 (b)). The student was transported to the Roanoke Valley Juvenile Detention Center.
The Roanoke County Police Department works closely with Roanoke County Public Schools to ensure a safe school environment. Police urge parents to talk with their children about the dangers of bringing weapons to school, along with the consequences that can occur. It's important for students and parents to report to authorities if they hear of someone making threats or planning to cause harm at school.
Roanoke County fire crews are currently working to douse a forest fire off Bradshaw Road in the Mason's Cove area. Fire officials say as of 4:45 pm, the blaze had burned about nine acres of steep and heavily-forested woodland. No homes or other structures are threatened. Police say as a result of the fire, Bradshaw Road is down to one lane in the 2900 and 3000 blocks. In addition, say police, traffic is also limited to residents only on Forest Acre Trail.
From Roanoke County Fire & Rescue: Crews are currently on the scene of a forest fire in the Masons Cove area of the County . The call was dispatched at about 2:30 p.m. When firefighters arrived, they reported a forest fire in the area of Forest Acre Trail and Forest Acre Court off of Bradshaw Road. No homes or other structures are threatened at this time. Firefighters are working to dig a containment line completely around the burning area. At this time, approximately nine acres have burned and the fire is about 70% contained. The area that is burning is heavily wooded and steep terrain which makes it difficult for crews to move fast. The Virginia Department of Forestry is on scene with a bulldozer to reinforce the containment line.
Grover Price is a co-founder for The Hope Center – a non profit that serves those in need in Northwest Roanoke. He's also announced his candidacy for Roanoke City Council as an independent. Price has been outspoken about issues that impact so-called neglected communities… he took to social media to say there's a growing presence of gang activity in Roanoke, although some won't acknowledge it. WFIR's Overnight Reporter Lillian Boyd spoke with Price.