Crime and Public Safety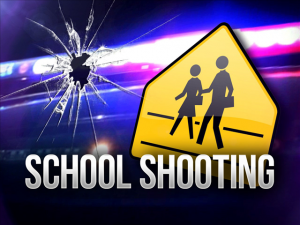 NOBLESVILLE, Ind. (AP) — A male student opened fire at a suburban Indianapolis middle school Friday morning, wounding another student and a teacher before being taken into custody, authorities said. The attack at Noblesville West Middle School happened around 9 a.m., police Chief Kevin Jowitt said at a news conference. He said investigators believe the suspect acted alone, though he didn't release the boy's name or the names of the victims, who were taken to hospitals in Indianapolis. Indiana University Health spokeswoman Danielle Sirilla said the teacher was taken to IU Health Methodist Hospital and the wounded student was taken to Riley Hospital for Children. She didn't know the seriousness of their injuries.
After the attack, students were bused to the Noblesville High School gym, where their families could retrieve them. Erica Higgins, who was among the worried parents who rushed to get their kids, told WTHR-TV that she learned of the shooting from a relative who called her at home. "I just want to get my arms around my boy," she said. Higgins said her son was shaken up but knew little about what happened. "I got a 'Mom, I'm scared' text message and other than that, it was 'come get me at the high school,'" Higgins said.
Gov. Eric Holcomb, who was returning from a trip to Europe on Friday, issued a statement saying he and other state leaders were getting updates about the situation and that 100 state police officers had been made available to work with local law enforcement. "Our thoughts are with all those affected by this horrible situation," Holcomb said.
Noblesville, which is about 20 miles (32 kilometers) northeast of Indianapolis, is home to about 50,000 people. The middle school has about 1,300 students from grades 6-8. The school's academic year was scheduled to end next Friday.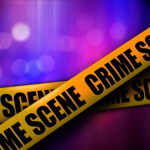 Two people are under arrest – and a third is being sought – for the weekend murder of a woman in southwest Roanoke County. Police identify the victim as 35-year-old Amber Ross of Franklin County.  Officials say a man brought her to the Lewis-Gale Emergency Center near Tanglewood Mall with a gunshot wound, then took off. Police soon determined the shooting occurred at a home on Overland Drive, off Starkey Road. 27-year-old Aaron Witcher of Roanoke is in custody facing murder charges, and a 17-year-old is charged with related counts. County Police say they are looking for Shamby Walker, a woman believed to be in her mid 30's.
From Roanoke County Police: On Saturday, May 19, before 11:00 p.m., a deceased female with a gunshot wound was brought in to the LewisGale Medical Center ER on the corner of Ogden and Electric Roads by a male who then fled. A witness obtained a tag number from the male's car which led police to the area of Overland Drive in Roanoke County. Over the next several hours, multiple building searches and search warrants were conducted in the 5000 block of Overland Drive in connection with the crime. As a result of these searches, the scene of the homicide was located at a house in the 5200 block of Overland Drive, and additional evidence was collected from this scene. Police were able to develop several suspects after positive identification of the victim was made by the medical examiner on Monday, May 21. The victim was Amber C. Ross, 35, of Franklin County.
Through numerous interviews and witness statements in the course of this investigation, it appears that a robbery was set up at the residence in the 5200 Block of Overland Drive. During the course of the robbery a physical altercation occurred between a resident and a suspect who had brandished a firearm. Ross, who was present in the house, received a fatal gunshot wound when the firearm was discharged. Three suspects fled the scene. A male resident of the house took Ross to the LewisGale ER and then fled.
Additional search warrants and interviews were conducted that led officers to an address in the 700 block of McDowell Avenue, NW in the City of Roanoke. Two suspects were taken into custody at this location on Tuesday, May 22 without incident. One suspect is identified as Aaron Witcher, 27, of Roanoke, and another is a 17‐year old male juvenile, also of Roanoke. A third suspect, identified as Shamby Walker, is still at large and the public is asked to contact the Roanoke County Police Department with any information regarding her whereabouts. Walker is described to be a white female with brown hair and blue eyes, mid‐30s, approximately 5'10", and 280 lbs.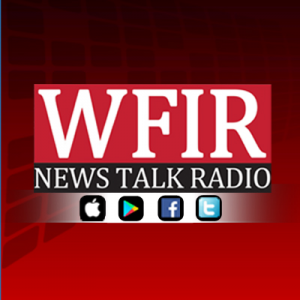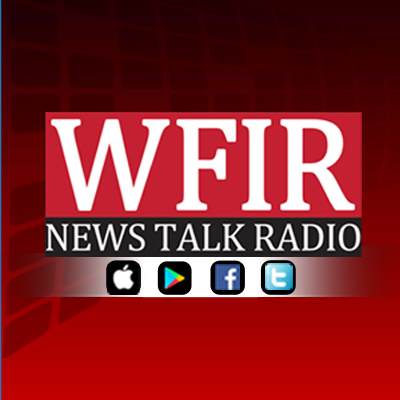 10:40 am: Roanoke County Police report a tractor-trailer accident is creating backups on US 11/460 west of Salem near Dixie Caverns. Police say the accident is blocking several lanes of traffic at Dow Hollow Road, which connects 11/460 with I-81 at the Dixie Caverns exit.
From Roanoke County Police: There is currently a traffic crash on West Main St at the intersection of Dow Hollow Rd in Roanoke County involving a tractor-trailer. Several lanes of traffic are blocked, and motorists are asked to avoid the area for at least the next hour.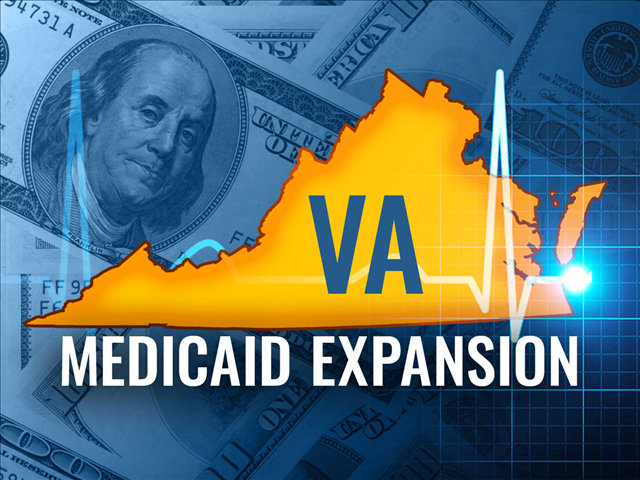 Virginia senators are putting off debate on the state budget and whether to expand Medicaid. WFIR's Lillian Boyd has more on where lawmakers stand.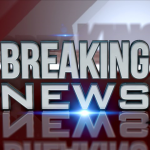 From Roanoke City Police: On Tuesday, May 22, right after 12 p.m, a Roanoke Police Officer was flagged down by a vehicle on Melrose Avenue at Peters Creek Road NW. The occupants, an adult male and female, advised the officer that their two-year-old son had accidentally shot himself in their residence. The officer called for medical support at that time, and Roanoke Fire-EMS responded to the scene and transported the child to Carilion Roanoke Memorial Hospital. Additional officers responded to and secured the couple's apartment in the 3400 block of Bennett Dr.The child was pronounced deceased at 12:49 p.m. This investigation is ongoing, and Detectives and Forensic Investigators are working to determine the actions leading up to the shooting. No charges have been placed at this time.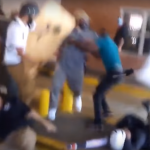 CHARLOTTESVILLE, Va. (AP) – A third man has been found guilty in the beating of a black man who was left severely injured the day of a white nationalist rally in Charlottesville, Virginia.
News outlets report that 19-year-old Daniel Borden of Ohio entered an Alford plea Monday to a charge of malicious wounding in the attack on DeAndre Harris.
The plea means Borden did not admit guilt but acknowledged that prosecutors had enough evidence to convict him.
The attack on Harris in a parking garage Aug. 12 by a group of men was captured in photos and videos widely shared online.
Borden's plea follows the conviction of two other men. A fourth man is awaiting trial.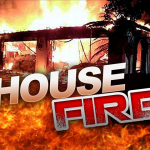 From Roanoke County Fire & Rescue – UPDATE: Fire investigators have determined the house fire on Puckett Circle was accidental in nature; however the specific cause is considered undetermined. Damage estimates are $160,000.
PREVIOUS: Roanoke County Fire and Rescue responded at about 3:10 a.m., on Monday, May 21, 2018 to the 2600 block of Puckett Circle in the Fort Lewis area of Roanoke County for the report of a residential structure fire. First arriving crews did find flames showing from the back corner window of a split-level, vinyl sided house. Two adults and one juvenile were in the house at the time of the fire but all of them made it out safely. The fire was contained to the bedroom, however, there is smoke and water damage to the rest of the house. The family has been displaced by the fire and will be staying with family in the area. One dog was safe outside the home and one cat was rescued from inside the home. There were smoke alarms present in the house but the homeowners are unsure if they were working. There were no injuries. Crews from Fort Lewis, Masons Cove, Cave Spring, and Salem responded to the fire. The fire was marked under control in about 30 minutes. The fire marshal's office is on scene to investigate a cause.
Roanoke County Fire and Rescue would like to remind everyone to please test your smoke alarms monthly. Also, have a fire escape plan and practice that plan.
It has been one week since a Salem man was fatally shot while celebrating his 23rd birthday. His grandmother says Roanoke County Police could have done more to prevent it by shutting down the loud noise when called to the Hollins-area home three hours earlier. But police say officers did advise the residents to take thing inside, keep the noise down, or end the gathering.
05-21 Keonte Johnson Wrap1-WEB
Click here for the GoFundMe page to help the family pay for Keonte's funeral costs.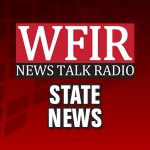 WASHINGTON (AP) — Hundreds of protesters are seeking answers about the death of a northern Virginia man who was shot and killed by U.S. Park Police after a brief car chase.
Family and friends of 25-year-old Bijan Ghaisar of McLean marched in Washington Saturday and rallied outside the Justice Department. Saturday marked six months since Ghaisar was shot after a minor car crash on the George Washington Parkway followed by a police chase.
Park Police and the FBI have released few details about the incident. Fairfax County Police released dashboard video taken by officers who played a supporting role in the chase. It showed a brief stop-and-go chase in which Park Police officers pulled up on Ghaisar's car with guns drawn.
The Ghaisar family's lawyers say police overreacted and did not follow policy.
From Roanoke Police: Friday, May 18, 2018 at 6:30pm, Roanoke Police responded to a report of a shooting in the area of 12th St. SW and Salem Ave. SW. On arrival, officers located a juvenile male who had been shot in the neck.
Officers spoke with 47-year-old John Billett of Blue Ridge who stated that he had made arrangements on-line to meet with Rodnicka Richardson, 20 year-old, of Roanoke to sell a motor cycle. During their encounter, Billett stated that Richardson was joined by 20 year-old Khalil Graves of Roanoke and the juvenile male. Billett stated when he asked for payment prior to handing over papers on the motorcycle, the juvenile male produced a hand gun and demanded the motor cycle. Billett, who was armed, fired one shot that struck the juvenile.
Roanoke Fire-EMS transported the juvenile to Carilion Roanoke Memorial where he is being treated for non-life threatening injury. Richardson and Graves were arrested and charged with attempted robbery and transported to the Roanoke City Jail. Charges on the juvenile male are pending. This case is still under investigation.