Arts, Leisure and Sports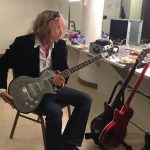 The B-52's tonight aren't the only notable performers in town. Blues-rock guitarist and Grammy winner Paul Nelson has played with the likes of Eric Clapton,Vince Gill, Buddy Guy and Joe Walsh. Tomorrow night Paul Nelson and his band are in concert at the very cozy Blue 5 Restaurant in downtown Roanoke.Nelson is touring in support of his new album. His Blue 5 appearance begins tomorrow night at 9:30.
The annual Festival of India at Elmwood Park returns tomorrow – highlighting the culture of that country. Admission from 11 until 5 is free. More than 4000 are expected to attend. Kamlesh Jhaveri is with the India Heritage Society:
8-17 Festival of India 2018 for Web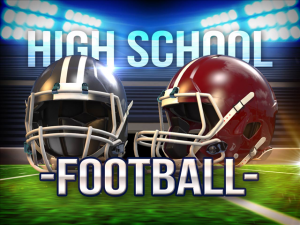 MANASSAS, Va. (AP) — Three Virginia high schools are canceling varsity football programs, citing a lack of interest. Media outlets report that Charles City is canceling its entire program and other schools are canceling varsity schedules. Park View High School in Sterling canceled its varsity schedule after only 18 players reported for tryouts. Manassas Park High School Principal Pamela Kalso told parents Tuesday that they'll play a junior varsity schedule after practices routinely drew only 15 players. The Virginia High School League recommends against playing varsity football with fewer than 25 students. The declines come amid concerns about injuries, rising equipment and participation costs and demographic shifts. The National Federation of State High School Associations says high school football enrollment dropped 4.5 percent nationwide from 2006 to 2016.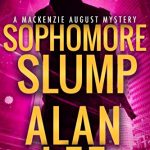 A Roanoke fiction writer who has authored four novels featuring a private eye named Mackenzie August is about to release a 5th this week. WFIR's Gene Marrano spoke with Alan Lee about the Mackenzie August Mysteries. Here is a Longer Listen – beginning with Lee reading from the first book in the series,"Sophomore Slump":
Baseball Hall of Famer Reggie Jackson will be in Pulaski this coming weekend, working with the New York Yankees prospects playing for their Pulaski minor league affiliate. The Yankees will welcome "Mr. October" to Calfee Park Friday and Saturday. Team officials say there will not be opportunities for autographs or meet and greets.
News release: The Pulaski Yankees will welcome Hall of Famer Reggie Jackson to Motor Mile Field at Calfee Park August 17 and 18. The 21-year MLB veteran currently serves as a consultant for the New York Yankees and will be in town to work with the organization's prospects. "We're glad Reggie is coming to the ballpark," said Pulaski Yankees owner David Hagan. "We feel honored that he's chosen Calfee Park to come and visit." Jackson will be in town to work with the Yankees players and player development staff. There will not be a meet and greet or autograph session during his visit to Pulaski.
Jackson is a five-time World Series Champion and two-time World Series MVP, nicknamed "Mr. October" for his clutch hitting in the postseason. He helped New York win back-to-back world championships in 1977 and 1978, in addition to four American League East division titles and three American League pennants during his five seasons in the Bronx. The 14-time All-Star has his number 44 retired by the New York Yankees and his number 9 retired by the Oakland Athletics. He was elected to the National Baseball Hall of Fame in 1993.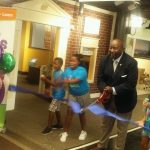 Exactly one year after opening the doors at Center in the Square an interactive museum geared towards the younger set is doing just fine. More from WFIR's Gene Marrano: