Arts, Leisure and Sports

(Mill Mountain Zoo news release)  Mill Mountain Zoo Co-Director Bill Baker has accepted a new position as Executive Director at the Gulf Breeze Zoo located in Gulf Breeze, Florida. His last day will be Tuesday, December 18, 2018. "It has been a great experience serving the Mill Mountain Zoo and working with such a dynamic team. The past three years have seen dramatic change and growth here at the Zoo and it has been great to be a part of that experience", noted Baker recently. The Zoo will be conducting a search for Baker's replacement. The Mill Mountain Zoo hosts 170 animals and currently attracts 50,000 regional and out of state visitors every year.  It also serves an additional 15,000 school children each year on site and through outreach activities.
A new Christmas shopping experience begins later this week.  It's called Holiday Village, and is located at Explore Park. WFIR's Bob Clark has the details:
Liberty University's new head football coach acknowledges making mistakes that have deeply hurt his family, and he has no intent of doing so again. Hugh Freeze brings a record of successful coaching at many levels, most recently at the University of Mississippi. But Ole Miss let him go after learning his college-issued cellphone was calling numbers associated with escort services.
Freeze calls faith his number one core value. He was introduced this afternoon, just days after former coach Turner Gill stepped down. Athletic Director Ian McCaw says he expects  Freeze to lead the Flames' program to national prominence.
Freeze will lead the Flames as they prepare for and enter the second year of play as an independent at the FBS level. Here is his entire opening statement: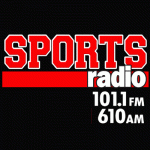 Liberty University has confirmed that former Ole Miss coach Hugh Freeze will be the next head football coach, replacing Turner Gill.  And after beating Birmingham last night 4 to 2 the Roanoke Rail Yard Dawgs are on the road tonight and tomorrow for two games against Macon:
Liberty University is expected to introduce Hugh Freeze as its next head football coach Friday afternoon. Freeze has prior Division I coach experience at the University of Mississippi. He has a career head coaching record of 69-32, and at Ole Miss, his record was 39-25 in five seasons. But his tenure at Mississippi ended after the university determined he used a school-issued cell phone to call telephone numbers associated with escort services. In that same year, the NCAA had sent Ole Miss a notice of allegations of lack of institutional control.
Freeze will succeed Turner Gill, who abruptly resigned earlier this week, citing his wife's health as the main reason.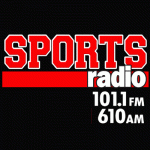 Former Virginia Tech head football coach Frank Beamer was formally inducted into the College Football Hall of Fame last night at a ceremony in New York City. And faith, football and NASCAR – Joe Gibbs addressed around a thousand people yesterday in Salem, with stories on all three of those topics.