Local Business and Economic Development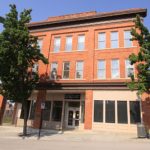 The Dumas Hotel Legacy group that hopes to purchase the former hotel and current cultural center says they can't say much publicly – but claim things are moving forward, as WFIR's Gene Marrano reports:
Click below to hear extended an conversation with Nour Ibrahim, Robyn Mitchell and Natasha Saunders from the Dumas Hotel Legacy: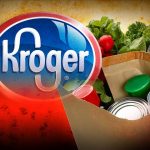 The union representing many Kroger workers in Virginia and North Carolina is holding a protest rally later today across the street from Kroger's regional headquarters in Roanoke. Kroger recently purchased eight former Farm Fresh stores in Hampton Roads, one of them directly across the street from an existing Kroger store. Workers there say they are worried about their stores' — and jobs' — futures. Kroger says it is happy to discuss concerns with workers, but a protest rally is not a productive way to do it. WFIR's Evan Jones has the story: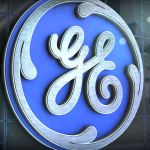 From Salem Mayor Randy Foley: "The GE plant and its workers have been integral parts of Salem's fabric for more than 60 years. When the plant employed over 3,000 back in its heyday, it seemed like everyone you knew had a family member who was working there, and many of them were actively involved in the community and their respective neighborhoods. Sadly, industrial plants across the state and the country have been through tough times in recent years. I think we always knew this was a possibility, especially since GE has been reducing its workforce worldwide in past years.
From Salem City Manager Kevin Boggess: "I am both surprised and saddened to learn that the GE plant is potentially closing at the end of the year. Right now, our thoughts are with the workers and families who could be displaced in the coming months. GE truly has been a Salem institution for decades, and we hope that many of these individuals can find new employment elsewhere in the valley. Financially, the impact on the city will not be nearly as significant as it would have been 20 or 30 years ago, because the plant's production has been greatly reduced in recent years."
From General Electric: Based on the ongoing challenges in the power industry and a significant decline in orders at this facility, we have announced our intent to close our manufacturing facility in Salem, VA, and move the remaining work to other GE locations or to supplier partners.  If requested by the local union, in accordance with the collective bargaining agreement, GE will engage in a 60-day decision bargaining period with the union regarding the intended closure.
If GE makes a final decision to go forward with this transfer of work, GE would continue to have a presence in the Salem community, employing more than 200 professionals across our Power, Renewable Energy and Baker Hughes businesses. This action is difficult and does not reflect the performance, dedication, and hard work of our employees. If the site is closed, impacted employees, nearly half of whom are eligible for retirement, would be provided with a comprehensive severance package, including transition support to new employment.
(previously) A Roanoke County official says that something we were told this morning anonymously is true – that the G.E. manufacturing plant in Salem will be closing. The unnamed caller said she was told 12 months. The Roanoke County official says an announcement is pending. Stay tuned for further details.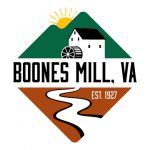 (UPDATE) Construction issues have now postponed the opening of the Boones Mill year-round Farmer's Market we told you about this morning. It was set to debut tomorrow. (A town spokesperson says they hope to have these last-minute issues resolved within the next few weeks).   Its a first for Boones Mill – a municipal year-round Farmer's Market funded by several grants opens tomorrow morning as WFIR's Gene Marrano reports: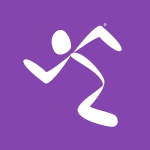 A second business has shut down at the Market Square East Shopping Center on Orange Avenue as Anytime Fitness gym closed its doors for good this past Sunday. The owner of the gym says it did not have enough members to stay open. All active membership agreements were ended. The gym's voicemail leaves a recording.
This happened a month after Goodwill announced its own closing in the same shopping center. Goodwill blamed traffic and decreased visibility from the road. The Anytime Fitness on Spartan drive in Salem will remain open and accepts transferred memberships from Roanoke.