Local Business and Economic Development
Roanoke Mayor Sherman Lea and other dignitaries were on hand to cut a ribbon this morning as SpringHill Suites by Marriott celebrated the completion of an 8-month conversion and makeover from the former Cambria Suites nameplate. There's a new restaurant called "The Valley," an indoor swimming pool and designated workspaces in every suite. Steve Clark is the general manager of the 127-suite hotel on Reserve Avenue. Clark says a partnership with the adjacent Virginia Tech-Carilion campus next store is has been very beneficial.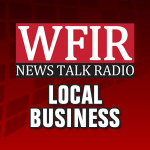 News release: Empire Bakery Commissary, LLC, a commercial producer of ready-made cakes, cookies and desserts, today announced an expansion that will double its capacity, creating 75 new jobs in Franklin County. The company is investing $10.4 million, including $2.3 million in new equipment, to add 32,000 square feet to its Rocky Mounty facility and renovate an additional 12,000 square feet to serve more customers.
"Empire Bakery's products help families and friends celebrate life's important milestones," said company president Mike Marek. "With this investment and the support of the Commonwealth of Virginia, Franklin County, the Town of Rocky Mount, and the Virginia Tobacco Region Revitalization Commission, we will be able to serve more customers and hire more associates. We look forward to our continued expansion in the Commonwealth."
"This latest bit of great economic news shows that Franklin County and the Town of Rocky Mount can compete nationally for business expansion," said Franklin County Board of Supervisors Chairman Cline Brubaker. "We look forward to building on our partnership by supporting Empire's growth."
Rocky Mount Mayor Steven C. Angle added: "We're delighted that Empire has the confidence to grow in Rocky Mount, providing more employment opportunities for our residents making quality products shipped across the country."
Empire Bakery provides ready-to-sell products for retailers throughout the United States. The company offers custom programs that can be tailored to the unique suppliers, designs, packaging and labels of its customers. Empire Bakery has been in Virginia since 1997 and currently employs 140 people in Rocky Mount. The company is headquartered in Cincinnati, Ohio.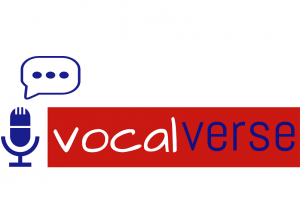 A Salem software developer is about to take on a big competitor — none other than Facebook — by putting his own social media web site on line. And he does so fully aware it is a case of David versus Goliath. Vocal Verse will contain many of the features you expect on social media platforms, but developers say they will not remove posts or ban users for comments that others might find offensive. WFIR's Evan Jones has the story:
Click here for the VocalVerse web site. It will make its official debut, Monday October 22.
A former high school and college basketball player who now refs games is launching an "urban wear line" on social media and at a party on Sunday – and all the proceeds go to a local non-profit. WFIR's Gene Marrano has that story:
To order Ol Schoolz gear ahead of the official launch date contact Gabby Slayton:  gcslayton@gmail.com
More exposure for Black Dog Salvage – and for the Roanoke area – courtesy of the Discovery Channel, which will run the second of three scheduled "Salvage Dawgs" TV marathons on the basic cable Discovery Channel tomorrow from 8-am until 2-pm. New episodes will air starting October 14 on the DIY network. Hear our full length in-studio interview below with Black Dog Salvage co-owners Mike Whiteside and Robert Kulp: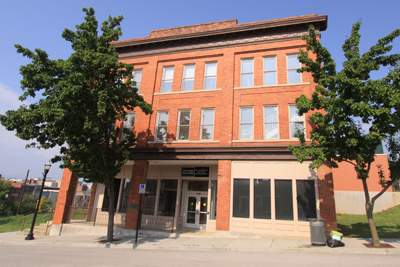 TAP released a statement over the weekend saying that the Dumas Center is off the market. This comes after The Dumas Hotel Legacy group said they signed a contract in August to buy the historic Dumas Hotel on Henry Street from TAP. The press release Saturday said after "several unsuccessful attempts to complete the sale", the board has decided to take the property off the market.
From TAP: After several unsuccessful attempts to complete the sale of the Dumas Center for Artistic and Cultural Development, the board of Total Action for Progress has decided to take the property
off the market. The agency will continue to own and operate the facility.
If you have any questions please contact Annette Lewis at
(540)283-4818.