Local Business and Economic Development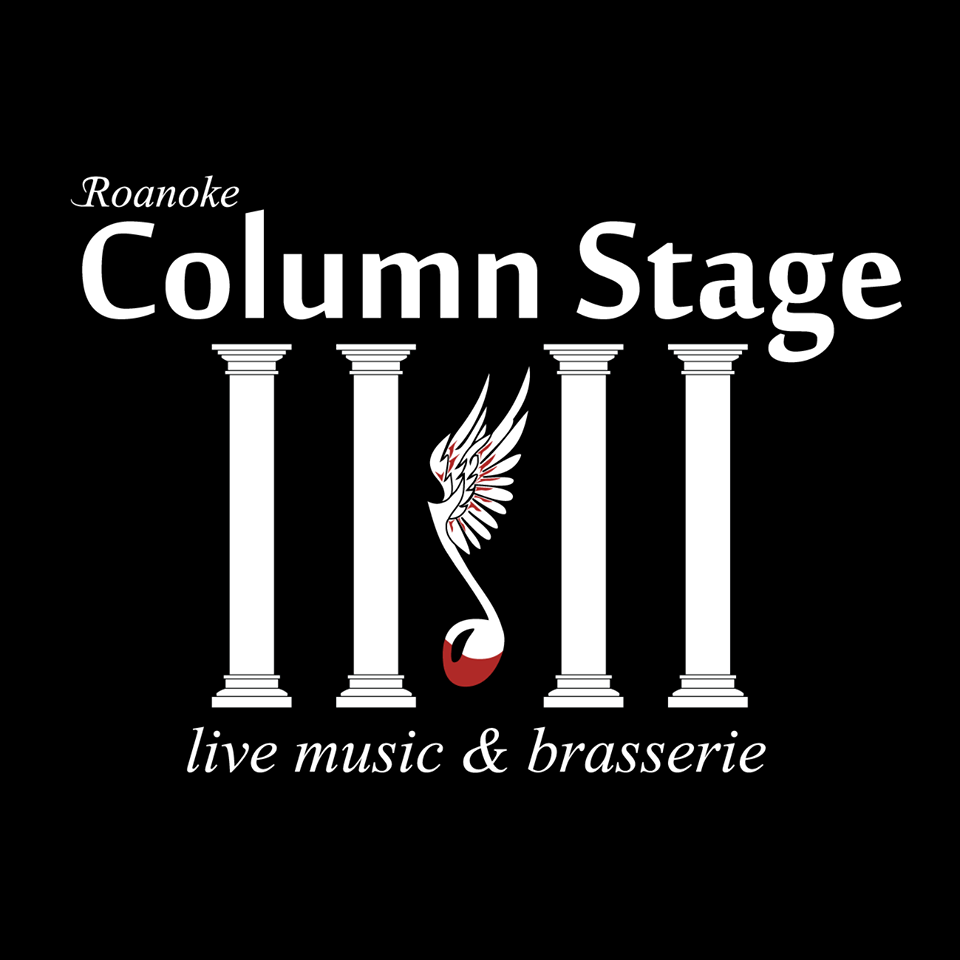 A new venue in Roanoke has announced an opening date. Column Stage will begin offering live music, food and drinks on August 10. There hasn't been a calendar of events scheduled yet. According to their website, that's because a minimum lead time is required to book artists all while a construction completion date has been unpredictable. The venue is located on Church Avenue near the intersection with 5th Street, by the Kirk Family YMCA.
From Column Stage: We are pleased to announce Column Stage will open on Friday, August 10th, this year, 2018. It's true. Stay tuned for concert specifics to follow here and on our new website, live this morning. https://columnstage.com
We're also looking for restaurant staff and concert volunteers. Inquire here: https://columnstage.com/contact/#employment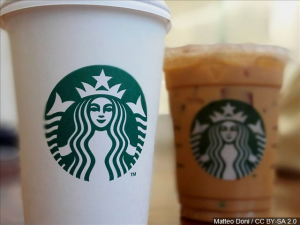 Bonsack area residents soon have another option to satisfy their coffee fix. Kroger is opening another one of its in-store Starbucks locations at is Bonsack store on Sunday. It will be open daily from six am to nine pm.
News Release: Starbucks coffee is opening Sunday in the Bonsack Kroger. Kroger has created 10 new jobs for baristas, trained under the partnership with Kroger to offer the newest design in coffee kiosk. The Starbucks will offer most of the coffees and espresso beverages enjoyed by customers and a limited number of pastries, said Susan Bruffey, manager of the Bonsack Kroger.  "Customers will experience the same delicious taste they are accustomed to at Starbucks." Starbucks will be open from 6 a.m. until 9 p.m. every day and staffed by baristas.  The location is between the floral and produce departments near the store entrance.  "We're set up for fast, streamlined service with a sleek, modern design and an open format," said Bruffey.  The Bonsack Kroger has more than 80,000 square feet and is open 24 hours every day. It is located at 3970 Valley Gateway Blvd. in Roanoke County.
State transportation officials say Roanoke Amtrak ridership for the first six months has been impressive — and an obvious boost to the train that heads to Washington and beyond. It helped increase ridership on what had previously been the train to Lynchburg by more than 8% from the same time year before, this at a time when the Amtrak numbers are down a bit both nationwide and in Virginia. WFIR's Evan Jones has the story:
Lexington, VA (AP) – White House press secretary Sarah Huckabee Sanders acknowledged Saturday in a tweet that she was booted from a Virginia restaurant Friday night because she works for President Donald Trump.
Sanders said she was told by the owner of The Red Hen in Lexington, Virginia, that she had to "leave because I work for @POTUS and I politely left."
Sanders said the event said far more about the owner of the restaurant than it did about her.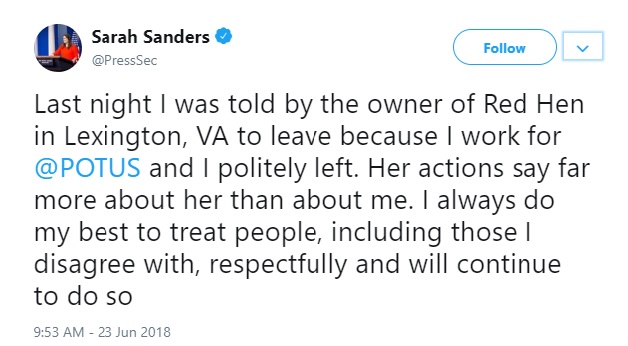 "I always do my best to treat people, including those I disagree with, respectfully and will continue to do so," Sanders said in the tweet from her official account, which generated 22,000 replies in about an hour.
Sanders' treatment at the restaurant created a social media commotion with people on both sides weighing in to provide their critique, including her father, former Arkansas governor and Republican presidential candidate Mike Huckabee.
"Bigotry. On the menu at Red Hen Restaurant in Lexington VA. Or you can ask for the 'Hate Plate,'" Huckabee said, quickly generating 2,000 replies in about 30 minutes. "And appetizers are 'small plates for small minds.'"
On Yelp, a reviewer of the restaurant from Los Angeles wrote: "Don't eat here if you're a Republican, wearing a MAGA hat or a patriot."
"12/10 would recommend. Bonus: this place is run by management who stuck up for their beliefs and who are true Americans. THANK YOU!!!!" said a reviewer from Commerce City, Colorado.
No one answered the phone at the restaurant.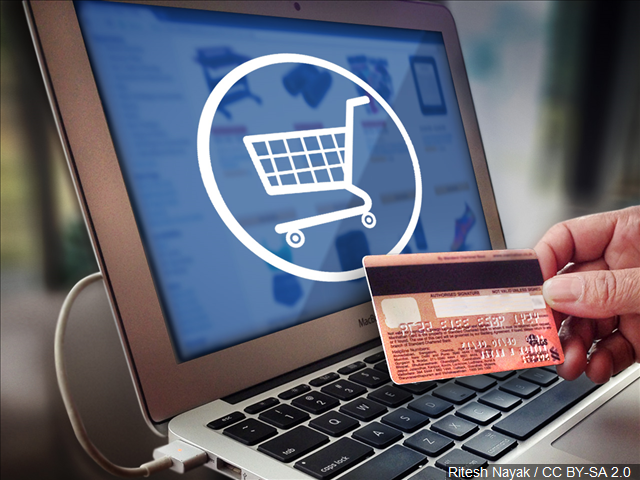 RICHMOND, Va. (AP) — A ruling by the U.S. Supreme Court that says states are allowed to collect taxes from online sales could boost Virginia's tax revenues by up to $300 million a year.
The Richmond Times-Dispatch says the Thursday ruling may help in-state retailers compete against online rivals. Secretary of Finance Aubrey Layne says the ruling could generate an additional $300 million a year for the state. But Layne says Virginia's general fund won't see that revenue until the General Assembly adopts legislation on how to apply the sales tax.
The Supreme Court's 5-4 decision overturns a 1992 court ruling that limited state tax authority to sales by businesses physically in the state. The newspaper reports that retailers say the ruling is long overdue.
___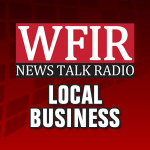 A Vinton company is investing $1.5 million to expand and upgrade its manufacturing capabilities. Governor Northam's office says the state will provide funding to help Magnets USA retrain its workers for the new systems. The company makes magnetic and paper promotional products. It employs 70 people.
From Governor Northam's Office: RICHMOND-Governor Ralph Northam today announced that Magnets USA, a manufacturer of primarily magnetic and paper promotional products,will invest $1.5 million in its operation in Roanoke County. The company has already purchased state-of-the-art equipment to increase capacity, including a digital press, laser engraver, and a customized enterprise resource planning system that will replace all of its current processes. Other additions are slated for this year.The company's 70 employees will be retrained to operate the new machinery and systems with support from the Virginia Jobs Investment Program (VJIP).
"Magnets USA is an impressive entrepreneurial success story for Virginia, and I am pleased to see the company reinvesting in its Roanoke County operation," said Governor Northam. "To stay competitive in a 21st-century economy, growing companies must upgrade processes and technologies, and ensure its employees are equipped with the most in-demand skills. We are proud to support Magnets USA, and look forward to many more years of success in the Commonwealth."
Founded in 1990 in an old hatchback, Magnets USA began with very little money and a whole lot of passion. Founder Dale Turner traveled from Roanoke to Phoenix, stopping in almost every town along the way to pitch his magnetic business card. Today, Magnets USA serves about 35,000 customers. Each year, the company produces millions of magnetized marketing products-including calendars, sports schedules, notepads, and car magnets-for a client base that stems largely from the real estate industry.
"Magnets USA has been a valuable contributor to the Roanoke region's economy for over 25 years, and Virginia is proud to partner with the company in its next chapter of growth," said Secretary of Commerce and Trade Brian Ball. "From its beginning as a one-person operation to 70 employees, Magnets USA is a strong example of what entrepreneurs can accomplish in the Commonwealth."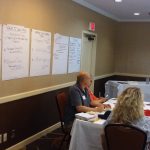 Visit Virginia's Blue Ridge held a hospitality training workshop today, looking to build a team of local ambassadors who can show tourists what the area has to offer. They looked at tourism from a visitor's perspective to discuss what they want, need, and what information they might be missing.Among the participants was Bayou Snowballs owner Crystal Bolton. Her shop is in the City Market building.