Crime and Public Safety
A West Virginia woman was stopped by the Transportation Security Administration with a loaded handgun at Roanoke-Blacksburg Regional Airport yesterday. A TSA officer at the x-ray monitor detected the .38 caliber handgun inside a carry-on bag. The gun was loaded with six bullets. Airport police responded, confiscated the handgun and cited the woman on a weapons charge. It marks the second gun that TSA officers have detected there so far this year. In 2017, three guns were caught at the checkpoint. Individuals who bring firearms to the checkpoint are subject to federal civil penalties of up to $13,000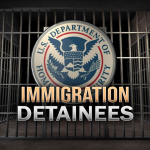 WASHINGTON (AP) — Virginia's two Democratic senators asked the Trump administration Friday for answers about operations at a juvenile detention facility in the state where immigrant children said they were bound, beaten and isolated in solitary confinement. Sens. Mark Warner and Tim Kaine sent to the head of the U.S. Office of Refugee Resettlement questions about the Shenandoah Valley Juvenile Center. The Associated Press reported Thursday that six Latino teens had made sworn statements detailing severe abuse they said they endured between 2015 and 2018, under both the Obama and Trump administrations. In court filings, lawyers for the detention facility have denied all allegations of physical abuse. The senators asked whether regulators had received any past complaints involving the facility located near Staunton, Virginia. The Democrats also want to know whether there is a system in place to discipline staff members who abuse children in federal custody.
Officials at the Department of Health and Human Services, which includes the Refugee Resettlement office, have refused to provide any comment this week about when they first learned of the abuse allegations and whether any action has been taken to determine the veracity of those claims. Hours after AP's initial reporting Thursday, Virginia Gov. Ralph Northam, also a Democrat, directed the state's secretary of public safety and homeland security and the Department of Juvenile Justice to report back to him "to ensure the safety of every child being held there."
The Shenandoah lockup is one of only three juvenile detention facilities in the United States with federal contracts to provide "secure placement" for immigrant children who had problems at less-restrictive housing. The center was built by a coalition of seven nearby towns and counties to lock up local kids charged with serious crimes. Since 2007, about half the 58 beds are occupied by male and female immigrants between the ages of 12 and 17 facing deportation proceedings or awaiting rulings on asylum claims. It received $4.2 million in federal funds last year to house the immigrant children.
On average, 92 immigrant children each year cycle through Shenandoah, most of them from Mexico and Central America. Though incarcerated in a facility similar to a prison, the children detained on administrative immigration charges have not yet been convicted of any crime. As part of a federal class-action lawsuit, young immigrants held at the Shenandoah facility said in sworn statements said they were beaten while handcuffed and locked up for long periods in solitary confinement, left nude and shivering in concrete cells. Children as young as 14 also said the guards there stripped them of their clothes and strapped them to chairs with bags placed over their heads.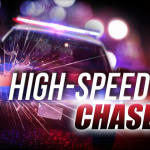 Around 11 last night Blacksburg Police observed  a vehicle nearly striking another on South Main Street. An attempted stop on the 460 bypass failed – and that led to a high speed pursuit on Interstate 81 northbound that reached in excess of 100 miles per hour. Christiansburg and Virginia State Police assisted in the pursuit.  Near mile marker 141 northbound Roanoke County police deployed spike strips, which slowed the suspect. Nevertheless the chase followed onto I-581 and to Fairfax Avenue in Roanoke City – where 34 year old Terry Bennett of Roanoke was taken into custody without incident. Charges include reckless driving, driving on a suspended license and eluding police.
RICHMOND, Va. (AP) — A sniper serving life in prison for terrorizing the Washington, D.C., region as a teenager must get new sentencing hearings in Virginia, a federal appeals court ruled Thursday.  The 3-0 decision by the 4th U.S. Circuit Court of Appeals denies an appeal by prosecutors who said they already complied with the requirements of the U.S. Supreme Court, which found in a series of rulings after Malvo was sentenced that mandatory life-without-parole sentences for juveniles are unconstitutional. Lee Boyd Malvo was 17 when he and his mentor, John Allen Muhammad, fatally shot 10 people they targeted at random in Virginia, Maryland and Washington in 2002Muhammad was sentenced to death and executed in Virginia in 2009. Malvo received multiple life-without-parole sentences in Virginia and Maryland. The 4th Circuit found Malvo's Virginia sentences must be vacated, upholding the decision of a lower court judge. Thursday's ruling applies only to Malvo's four life sentences in Virginia. A Maryland judge denied new sentencing hearings last year for Malvo in those cases.
The appeals panel found that the Supreme Court's new rules for sentencing juveniles, which must be applied retroactively , were not satisfied when Malvo was sentenced years earlier. Malvo's resentencing judge must now determine whether his crimes show he's permanently incorrigible, and thus can be sentenced to life without parole; or that they reflect "the transient immaturity of youth," and merit a lesser sentence. "To be clear, the crimes committed by Malvo and John Muhammad were the most heinous, random acts of premeditated violence conceivable, destroying lives and families and terrorizing the entire Washington, D.C. metropolitan area for over six weeks, instilling mortal fear daily in the citizens of that community," Judge Paul Niemeyer wrote. "But Malvo was 17 years old when he committed the murders, and he now has the retroactive benefit of new constitutional rules that treat juveniles differently for sentencing. " Niemeyer added: "We make this ruling not with any satisfaction but to sustain the law. As for Malvo, who knows but God how he will bear the future."
The brother of one of Malvo's victims said even the remote possibility of Malvo being back on the street someday is unsettling."Is it fair that he gets out when there certainly was a permanent sentence for his victims — not just one victim, but so many victims?" said Bob Meyers, whose brother, Dean, was fatally shot while fueling his car at a gas station in northern Virginia. Malvo's attorney, Craig Cooley, did not immediately respond to a request for comment.
During oral arguments January, Deputy Solicitor General Matthew McGuire argued that the trial judge's actions conformed with subsequent Supreme Court rulings because he had the discretion to reduce the jury's recommendation of life without parole, but chose not to do so. Cooley countered that the judge's actions did not conform, because he gave jurors only two choices: life without parole or the death penalty.
Virginia Attorney General Mark Herring had pursued this appeal. His spokeswoman Charlotte Gomer said Thursday that he is considering all options, which could include asking for a full 4th Circuit rehearing, or asking the U.S. Supreme Court to hear the case. "We are going to review the decision closely and decide how best to proceed in a way that ensures this convicted mass murderer faces justice for his heinous crimes," Gomer said.
Malvo's attorneys, meanwhile, are appealing a judge's denial of new sentencing hearings in Maryland.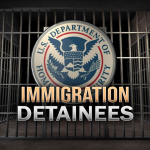 UPDATE: WASHINGTON (AP) – Virginia Gov. Ralph Northam has ordered state officials to investigate claims made by immigrant teens of severe physical abuse at a
juvenile detention facility. Northam announced the probe in a tweet on Thursday, hours after The Associated Press reported on a half-dozen sworn statements from Latino teens held at the Shenandoah Valley Juvenile Center. Youths as young as 14 say they were beaten while handcuffed and locked up for long periods in solitary confinement, left nude and shivering in concrete cells. Detainees also say the guards stripped them of their clothes and strapped them to chairs with bags placed over their heads. The governor, a Democrat, said the allegations are disturbing and ordered the state's secretary of public safety and homeland security to report back to him about conditions inside the facility.The center's lawyers deny all abuse allegations.
PREVIOUS — WASHINGTON (AP) – Immigrant children as young as 14 housed at a juvenile detention center in Virginia say they were beaten while handcuffed and locked up for long periods in solitary confinement, left nude and shivering in concrete cells.The abuse claims against the Shenandoah Valley Juvenile Center near Staunton, Virginia, are detailed in federal court filings that include a half-dozen sworn statements from Latino teens jailed there for months or years. Multiple detainees say the guards stripped them of their clothes and strapped them to chairs with bags placed over their heads. A former child-development specialist who worked there tells The Associated Press she saw kids with bruises and broken bones. She's not authorized to publicly discuss the issue and spoke on condition of anonymity. The center's lawyers deny all abuse allegations.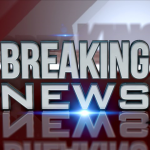 (From CNN) Witnesses told CNN affiliate WPVI the shooting happened around 2:45 a.m. at the Art All Night-Trenton festival at the Roebling Wire Works Building on the south side of the city. "All of a sudden, my brother goes to me, 'You hear that gunfire?," said a witness. " I go, 'It sounds like fireworks. said the witness to the sounds of gunshots and the chaos afterwards. "He said, "No, that's gunfire.' Next thing you know, we turn around and everybody's running down the street. All hell broke loose," said the witness. Initial reports says 20 people were wounded. "I saw two police officers escort a guy that got shot in the leg. They bandaged him up and whisked him away before the ambulance came here. It was pretty gnarly," said a local resident.Police are questioning witnesses to determine if more suspects could be at large, WPVI reported. The dead suspect was a 33-year-old man, police told the station.
Before it was canceled, the festival had been scheduled to run from 3 p.m. Saturday to 3 p.m. Sunday. It featured more than 1,500 works of art, live murals and graffiti, dozens of musical performances and a film festival. The event is in its 12th year. "We're still processing much of this and we don't have many answers at this time, but please know that our staff, our volunteers, our artists and musicians all seem to be healthy and accounted for. Our sincere, heartfelt sympathies are with those who were injured," festival organizers said on Facebook.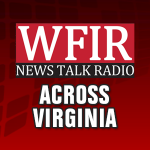 The United States Attorney for the Western District of Virginia, Roanoke-based Thomas Cullen, held a news conference this afternoon with federal, state and local officials, to announce a major gang arrest in Danville. 18 alleged gang members and associates were arrested this morning following a multi-agency investigation. Cullen said it was just a "first step" in ridding the Danville area of gangs. WDBJ-7 was there when Cullen talked about the charges – including racketeering.
UPDATE from Roanoke County Police: After an extensive investigation the Roanoke County Police Department has identified the victims as: Miranda B. Trump, 18, Roanoke; Brandon D. Dekle, 20, Bent Mountain; and Cole P. Kennedy, 21, Bent Mountain.
The suspect in this case, Trevor E. Charles, 18, Roanoke, has been arrested and charged with three (3) counts of first degree murder and three (3) counts of use of firearm in the commission of a felony. Charles was remanded into the custody of the Roanoke County/ Salem Jail.
Roanoke County Police would like to thank the public for all of the leads provided and for all the offers of assistance.
PREVIOUS: State and local law enforcement agencies are helping Roanoke County police investigate the three shooting deaths discovered overnight in the Bent Mountain area. K-9 units have been assisting as police try to uncover the circumstances leading up to the fatal gunshots. Police again say the deaths do not appear to be random and there is no apparent danger to the public. Officials say the process of notifying the next of kin is not yet complete, so no names are being released yet.
PREVIOUS: New information on the three people found shot to death this morning at a Bent Mountain home — two men and one woman. Roanoke County Police say the investigation started Monday when a father could not contact his daughter, then found her car crashed down an embankment along Honeysuckle Road, but with no sign of the daughter. Police say that led them to a home not far away overnight, and that is where they found the three bodies. Police say they have tentatively identified the woman but are not yet releasing her name. At last word, work continues to identify the two men.
From Roanoke County Police: On Monday afternoon, 6/11/2018, the father of the female victim was concerned because he had not been able to contact his daughter and began searching for her. He located her vehicle on Honeysuckle Road in the Bent Mountain area of Roanoke County.  The vehicle had been crashed and was down an embankment with no one around it.  The father contacted the Police Department at that time to report the female as missing.
Hours later, the investigation led police to the house in the 9200 block of Bent Mountain Road. When no one responded when police officers knocked at the door, officers entered the residence on a well-being check.  When they did, the officers found the bodies of two males and the female.  All three had been shot.
At this time, only the female has been positively identified, and the family has been notified. Police are still working to make positive identifications on the two males. Police will release the names of the victims when all three are positively identified and their families are notified.
Personnel from Virginia State Police and FBI are assisting in the investigation. Personnel from the Bent Mountain Volunteer Fire Department have been very helpful in providing resources to Police.
County police are asking for anyone who has information that may be helpful to contact Roanoke County Police at 540-562-3265.
EARLIER: A Roanoke County Police spokesperson says a triple-homicide is being investigated at a home in the 9200 block of Bent Mountain Road. Authorities say two men and a woman were found dead with gunshot wounds at the home near Mount Union Church of the Brethren on U.S. 221. Police say there is no known threat to the public at this time.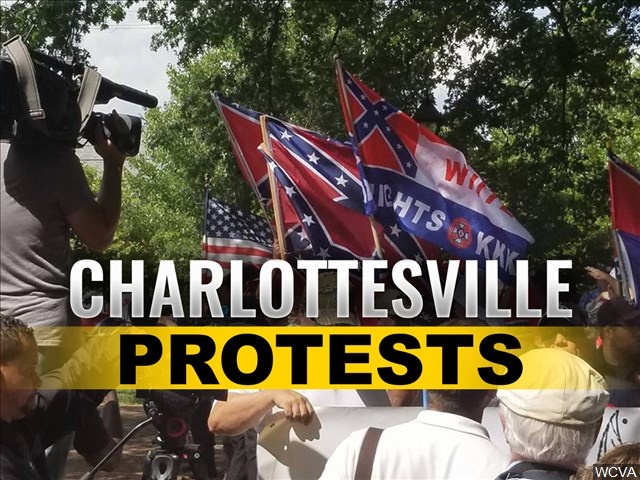 CHARLOTTESVILLE, Va. (AP) – Seven people protesting a jail sentence for a black man using an improvised flamethrower during violent white nationalist rallies in Charlottesville, Virginia, last year have been arrested.
On Friday, a judge ordered a 20-day jail sentence for Corey Long, who said he used the makeshift flamethrower to protect himself.
The Daily Progress reports that a few dozen people protested the sentence late Friday night in downtown Charlottesville, chanting "Corey Long did nothing wrong." Police arrested seven protesters and charged them with "pedestrian stepping into street with poor visibility," a misdemeanor.
One of those charged was Star Peterson, who is in a wheelchair after suffering injuries when she was run over in the car attack that killed Heather Heyer during the Aug. 12 rally and counter protests.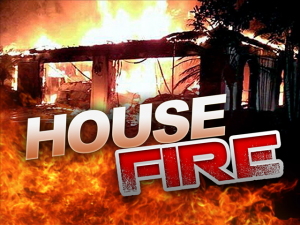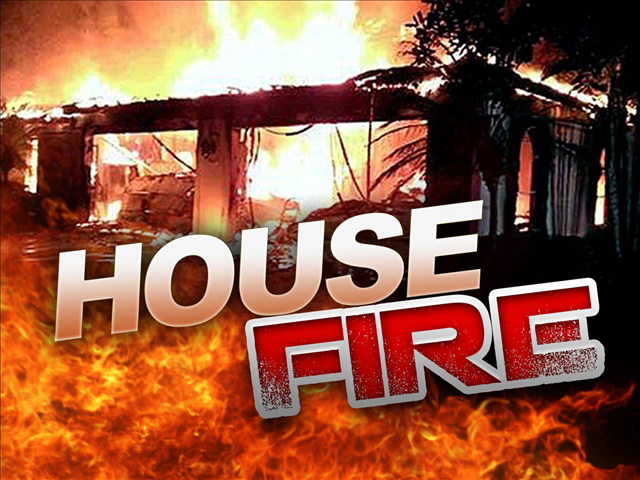 UPDATE from Roanoke County Fire & EMS: Jacob Daniel Seymour was taken into custody this morning and charged with "burning or destroying any building or structure." Seymour is 28 years of age and his address was listed as transient.
PREVIOUS: (Roanoke County, VA—June 7, 2018) Roanoke County Fire and Rescue responded at about 7:20 p.m., on Thursday, June 7, 2018, to the 6700 block of Split Oak Road in the Back Creek area of Roanoke County for the report of a structure fire. Initial calls were for a large plume of black smoke in the area. First arriving crews did find a structure that was fully involved in fire. This was a vacant house that had not been lived in for over 15 years. The house sits at the end of a long, gravel road at the top of a hill in a rural area of Roanoke County where there are no fire hydrants. This presented crews some challenges with access and water supply. The house is a total loss. There were no injuries. Crews from Back Creek, Cave Spring, Bent Mountain, and Mount Pleasant responded to the fire. The fire marshal's office is on scene to investigate a cause.