Health and Medicine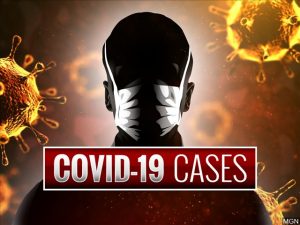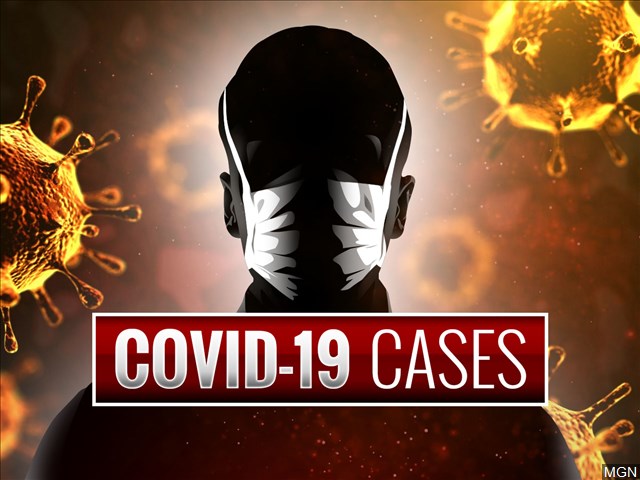 According to the latest numbers released this morning from the Virginia Department of Health there are 19 new probable or confirmed coronavirus cases being attributed to the Roanoke Valley. State health officials report 6 new cases in Roanoke City, 8 in Roanoke County, and 4 new cases in Botetourt County and 1 new case Salem.
After issuing new directives that include self-quarantining for 14 days before returning to campus, Virginia Tech president Tim Sands fielded plenty of related questions at a virtual Town Hall on Friday. More from WFIR's Gene Marrano:
Video and teletherapy is being offered to the public through a grant given in memory of a local man whom many miss here in the Roanoke Valley. WFIR's Rob Ruthenberg has this report.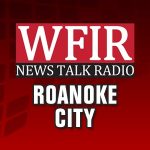 (The City of Roanoke), the Virginia Department of Environmental Quality (DEQ) and the Virginia Department of Emergency Management (VDEM) have some information to pass along to those utilizing or living near the Tinker Creek Waterway in the City of Roanoke and Vinton. On July 13 Roanoke Environmental Management and
Roanoke Stormwater
, in collaboration with DEQ and Norfolk-Southern began monitoring a sheen on a small tributary to Tinker Creek flowing along Campbell Ave SE. Source tracking techniques were used to target the potential source of the sheen, and petroleum collection booms were put in place to limit its spread. Rainfall this week caused levels of the sheen and odor to increase and spread from Lick Run into Tinker Creek which prompted the response of the 
Roanoke FireEMS Department
 HAZMAT team, Roanoke County Fire & Rescue, VDEM, 
Roanoke Emergency Management
 and Norfolk Southern this morning. These crews responded at approximately 6:58am to the 2000 block of Wise Ave., SE.
HAZMAT team members continue to work to mitigate and contain the pollutant by using booms in the water. Contractors and DEQ remain on scene cleaning up and containing the pollutant in the affected areas. The areas affected are: Campbell Ave. SE/Norfolk Ave. SE east of downtown, Tinker Creek downstream of 13th St. NE; and the Roanoke River downstream of the Tinker Creek confluence. The substance is petroleum based which could be an irritant. It shows up as a sheen on the water and has a strong odor. Residents that live in the area or use the affected waterways are urged to stay out of the water until it is deemed safe to enter- no swimming, wading, floating, boating or fishing are recommended. If you ingest the affected water, please call Poison Control at 1-800-222-1222. Roanoke Stormwater, Roanoke Environmental Management, Roanoke Emergency Management and DEQ will continue to monitor the situation and we will post updates as needed.  THIS DOES NOT AFFECT DRINKING WATER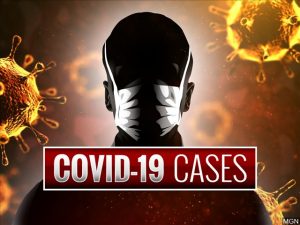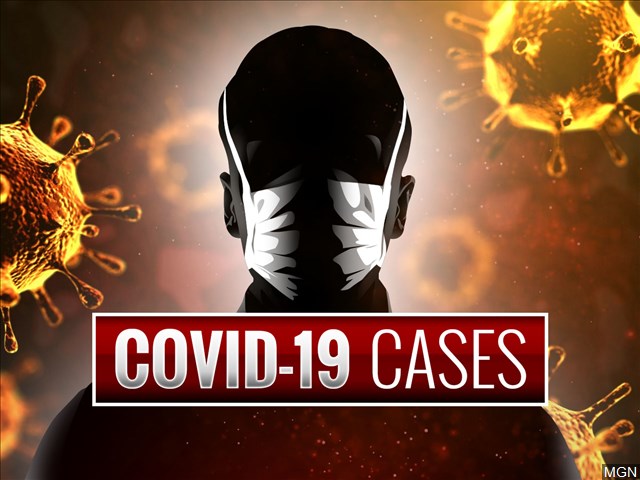 According to the latest numbers released this morning from the Virginia Department of Health there are 18 new probable or confirmed coronavirus cases being attributed to the Roanoke Valley. State health officials report 9 new cases in Roanoke City, 5 in Roanoke County, and 2 new cases in both Botetourt County and Salem. This comes after 38 new cases were reported yesterday in the Roanoke Valley.
A major goal of the Fralin Biomedical Research Institute on the Virginia Tech Carilion campus in Roanoke is to turn that research into viable commercial spinoffs that can help treat people. An FBRI offspring is working on a peptide – that's an amino acid chain – to treat brain and breast cancer:
The "Healthy Roanoke Valley" initiative that focuses on underserved and "vulnerable" populations began after a 2012 "community health assessment" – now Carilion Clinic is being honored for its part in making the region a healthier place. More from WFIR's Gene Marrano:
Hampton Roads will now see tighter business restrictions as of Friday due to sharp spikes in COVID-19 infection rates there, but a local Virginia Department of Health communicable disease specialist says things are better around here. More from WFIR's Gene Marrano: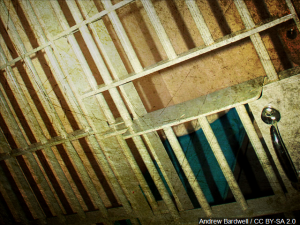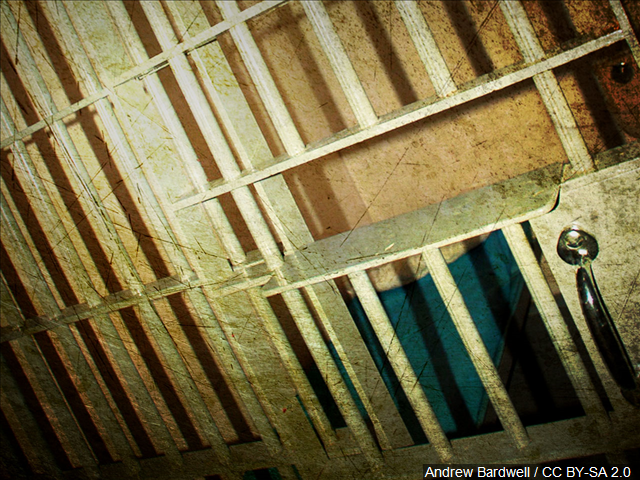 Roanoke City Sheriff Tim Allen says 12 of his office's staffers at the city jail have tested positive so far for COVID-19, but no inmates have returned positive tests.
NEWS RELEASE (Boldface edited for emphasis): The Roanoke City Sheriff's Office administrative team, along with our medical staff, continuously review the CDC Guidelines and Recommendations for Correctional Facilities and adjust our operating procedures accordingly. In conjunction with these procedures, there have been several protective factors put into place to avoid or reduce the spread of COVID-19 within the facility. The measures begin upon entrance to the facility,where all individuals entering the jail receive a non-invasive temperature check by either their supervisors or the nurse stationed at the booking area. They are required to answer questions regarding their potential risk of exposure, and also must wear a mask prior to entering both the Roanoke Sheriff's Office and the Roanoke City Jail facility. Anyone exhibiting a fever or other symptoms of COVID-19, or who are not wearing a face covering, are prohibited from entering the facility. In the event that the person exhibiting a fever or symptoms is an arrestee, they are immediately masked and quarantined in a designated pod for a 14-day monitoring period. All inmates receive a mask upon admission to the facility and are encouraged to wear them while in their assigned pod. However, they are required to wear them while being transported through the jail, such as when they are escorted to the court or medical areas. All incoming inmates also quarantine for a 14-day period prior to being housed in general population. In addition, any inmate returning from the hospital is quarantined for 14 days. Any inmate that complains of a fever and/or symptoms that may be consistent with COVID-19, in accordance with CDC guidelines, will be immediately relocated from their current housing location to designated housing for quarantine purposes only. Medical staff will continue to monitor these inmates regularly to ensure their symptoms do not become more severe. The COVID testing is conducted based on CDC recommendations, and will therefore be completed when there is a reasonable suspicion that an inmate has contracted COVID-19 based on symptoms and/or exposure. Our facility is staffed with nurses twenty-four hours a day who have been trained in how to properly respond to respiratory complaints at any time. Due to the proactive screening procedures the department has in place, any symptomatic employees also receive testing.
To date, 12 Roanoke City Sheriff's Office staff members have tested positive for COVID-19. As a precaution, employees who had the potential for exposure were also sent for testing and quarantined, per consultation with the Virginia Department of Health. Additionally, as of today, there have been 0 inmates that have tested positive for COVID-19. Consistent with our departmental infection control policy, decontamination procedures were followed in the affected areas. The Sheriff's Office continues enhanced cleaning procedures in the housing units, as well as Sheriff's Office workspace and public areas. We encourage our staff and inmates to continue practicing good hygiene and extra hand washing. We remain committed to transparent communication with our community, state and regional partners, and to stay abreast of the evolving health and safety recommendations. Our focus continues to remain on reducing the exposure of this virus to our inmates, staff and general public, while conducting the essential functions of the Roanoke City Sheriff's Office
Governor Northam says most of Virginia is holding relatively steady in the rate of new COVID-19 cases, but the situation in Hampton Roads is much different and very concerning, and as a result, he is reinstating a new set of restrictions for that region only. They include no alcohol sales or consumption in restaurants after 10:00 pm, closing all restaurants by midnight, and limiting indoor dining to 50% capacity.  Private or public gatherings must not exceed 50. These restrictions will take effect Friday.
Northam says the spread of COVID-19 in Virginia is much different now than it was in April, and different measures must now be taken in efforts to combat The governor says the clear majority of new cases is now among those in their 20's and younger, and these new measures are designed to address this specific situation. WFIR's Evan Jones has more: