Health and Medicine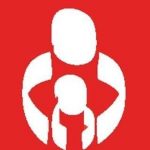 2020 has meant a lot of added stress for many – starting with the pandemic, working and teaching from home, and worries about jobs. A local non-profit that seeks to "Strengthen Families, Heal Trauma and Restore Hope" is offering help, as WFIR's Gene Marrano reports: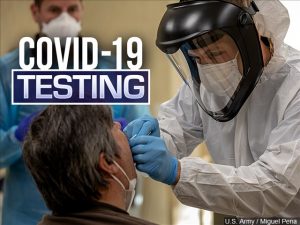 The federal government is distributing more than 2.5 million antigen tests to Virginia that the Northam administration is authorized to distribute at its discretion. A Carilion infection expert says while these tests can be very helpful, they are not foolproof. More from WFIR's Evan Jones: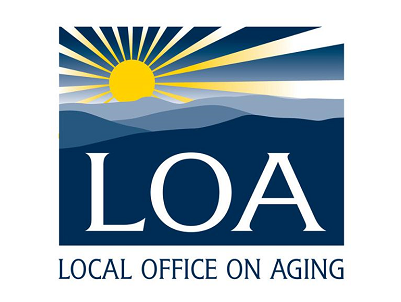 One of the most important aspects of the "Meals on Wheels" program just isn't as possible during the pandemic. WFIR's Ian Price has more:
Click HERE to learn more about the Local Office on Aging or to find out how you can help
Governor Northam says Thanksgiving dinners without some loved ones at the table will be difficult, but he says it is a caring way that will ensure those close to you will be around to celebrate the holidays with you next year. Northam said at today's briefing that staying in your own home is an important way to stop the recent resurgence of COVID-19. WFIR's Evan Jones has the story:
RICHMOND, Va. (AP) — Gov. Ralph Northam on Wednesday urged Virginians to stay home for the Thanksgiving holiday, saying it would be "an act of love" to help keep people safe amid steadily rising coronavirus cases.
If people must get together, Northam said, they should keep gatherings small and celebrate outside.
"Let's not make this winter any worse than it has to be," Northam, the nation's only governor who is also a doctor, said at a news conference.
The Democratic governor's comments come a few days after he announced substantial new statewide restrictions on gatherings and certain businesses in an effort to slow rising COVID-19 cases and hospitalizations.
The changes come as the coronavirus is surging across the U.S. at what experts say is an alarming pace. Newly confirmed infections per day in the U.S. are shattering records at nearly every turn.
In Virginia, case counts have been increasing with particular intensity in the state's southwest, where cases were sparse early in the pandemic.
Some of the state's largest school systems — Virginia Beach, Henrico County and Fairfax County — have hit the brakes on reopening plans.
Collectively, Virginia is faring better than many other states, with one of the country's lowest per capita rates of new daily cases. As of Wednesday, Virginia has reported more than 208,000 coronavirus cases and a death toll of nearly 4,000.
Northam also announced he had signed a revised state budget that imposes moratoriums on evictions through the end of the year and puts new limits on evictions starting next year.
A moratorium on utility disconnections also has been extended and requires Dominion Energy — the state's largest electric utility — to forgive $127 million of customer debt.
The region's largest supermarket chain says it is once again setting purchase limits on products like toilet paper, paper towels and disinfecting wipes — two per customer per visit. Kroger says it is in response to a renewed run on such products leaving many shelves at many grocery chains temporarily empty. Food Lion did not immediately respond to our inquiry.
Statement from Allison McGee, Corporate Affairs Manager for Kroger Mid-Atlantic: To ensure all customers have access to what they need, we've proactively and temporarily set purchase limits on certain products to two per customer, including bath tissue, paper towels, disinfecting wipes and hand soap. These purchase limits apply in-store as well as to e-commerce orders.
NEW YORK (AP) — Looking for toilet paper? Good luck.
A surge of new coronavirus cases in the U.S. is sending people back to stores to stockpile again, leaving shelves bare and forcing retailers to put limits on purchases.
Walmart said Tuesday it's having trouble keeping up with demand for cleaning supplies in some stores. Supermarket chains Kroger and Publix are limiting how much toilet paper and paper towels shoppers can buy after demand spiked recently. And Amazon is sold out of most disinfectant wipes and paper towels.
But Geoff Freeman, president and CEO of the Consumer Brands Association, formerly the Grocery Manufacturers Association, said he doesn't expect things to be as bad this go-around since lockdowns are being handled on a regional basis and everyone is better prepared.
"A more informed consumer combined with a more informed manufacturer and a more informed retailer should provide all of us with a greater sense of ease and ensure we can meet this growing demand, " Freeman said.
The biggest supply issue seems to be paper products: 21% of shelves that stock paper towels and toilet paper are empty, the highest level in at least a month, according to market research company IRI. Cleaning supplies have remained level at 16%. Before the pandemic, 5% to 7% of consumer goods were typically out of stock, IRI said.
Contributing to the problem is the fact that roughly 10% of the workforce at manufacturing plants where the products are made are calling out sick, mainly because they've been in contact with others who were tested positive to COVID-19, Freeman said.
Kelly Anderson of Colorado Springs, Colorado, said she needs more supplies now that in-person school in her area was canceled earlier this month and her two children are at home more. She's noticed others are stocking up, too: Safeway and Walmart were nearly wiped out of bottled water and disinfectant wipes during a recent visit, both of which had been easy to find since the summer.
It's also been harder to find a time slot to get her groceries delivered. Anderson says she's had to wait as many as two days instead of same-day delivery. But that's still not as bad as earlier this year
"March seems like a million years ago, but I do remember freaking out," she said. "I couldn't get groceries delivered for a week."
Walmart said while supplies are stressed in some areas, it thinks it will be able to handle any stockpiling now than earlier this year. Amazon said its working with manufacturers to get items such as disinfecting wipes, paper towels and hand sanitizer in stock.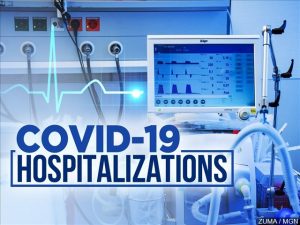 The number of patients hospitalized for COVID-19 treatment in our region has reached its highest point of the year. Health systems based in Roanoke, Lynchburg  and Southside Virginia collectively report 208 patients hospitalized right now with COVID-19. 36 of that number are under intensive care, and 22 are on ventilators. In addition, 26 other hospitalized patients are "under investigation awaiting results".
The health systems now reporting these numbers each Wednesday are Carilion, LewisGale, Salem VA Medical Center, Lynchburg-based Centra and Southside-based Sovah.  Their coverage area also includes parts of the New River Valley and Alleghany Highlands. They are collectively referring to their area as "Near Southwest", and these numbers are separate and apart from designated Virginia Department of Health districts and regions.
As of Wednesday, Nov. 18:
Hospitalized COVID-19 patients: 208
ICU patients: 36
Ventilator patients: 22
Hospitalized PUIs (patients under investigation awaiting results): 26
As of Wednesday, Nov. 11:  
Hospitalized COVID-19 patients: 203
ICU patients: 38
Ventilator patients: 18
Hospitalized PUIs: 35
As of Wednesday, Nov. 4:
Hospitalized COVID-19 patients: 186
ICU patients: 40
Ventilator patients: 22
Hospitalized PUIs: 32
As of Wednesday, Oct. 28:
Hospitalized COVID-19 patients: 200
–        ICU patients: 50
–        Ventilator patients: 27
Hospitalized PUIs: 46
In case you were confused – some were – the Governor's order last week about further gathering size restrictions – going from 250 to 25 maximum – does NOT further impact restaurants. More from WFIR's Gene Marrano: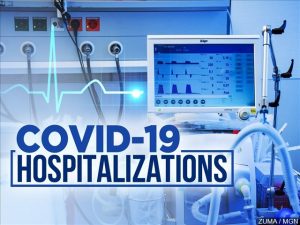 The number of COVID-related hospitalizations in the region is now the highest we have seen this year. We know because the health systems based in the Roanoke, Lynchburg and Southside areas are now collectively gathering and sharing those numbers. The concern now is what happens if the virus' recent spread is not contained in coming weeks. WFIR's Evan Jones has the story:
The health systems in what is termed the "Near Southwest Region" have been gathering these numbers for three weeks, and as of tomorrow, November 18, they plan to publicly share them on a weekly basis.
As of Wednesday, Nov 11:  
Hospitalized COVID-19 patients: 203
ICU patients: 38
Ventilator patients: 18
Hospitalized PUIs (patients under investigation awaiting results): 35
As of Wednesday, Nov. 4: 
Hospitalized COVID-19 patients: 186
ICU patients: 40
Ventilator patients: 22
Hospitalized PUIs: 32
As of Wednesday, Oct. 28: 
Hospitalized COVID-19 patients: 200
ICU patients: 50
Ventilator patients: 27
Hospitalized PUIs: 46
These are totals for hospitalizations within the Near Southwest Region and not specific VDH health districts.
The health systems reporting these numbers are Carilion, LewisGale, Salem VA Medical Center, Centra and Sovah.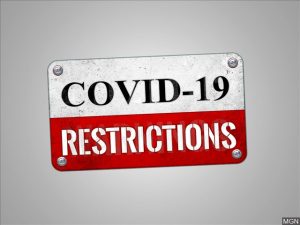 General Assembly Republican leaders say Governor Northam acted too hastily when he issued new statewide COVID-19 restrictions Friday — and they go beyond what is needed to keep the Virginia case numbers in check. Those rules include a halt to alcohol sales in restaurants at 10:00 pm, restaurants most close by midnight and all public and private gatherings are now limited to 25 people. WFIR's Evan Jones has more: