Environment and Outdoors
Two Mountain Valley Pipeline opponents were arrested today after coming down from their overhead protests, one in Giles County, the other just over the state line in West Virginia. Both had set up in places crews need to access the pipeline route. The Appalachians Against Pipelines Facebook page reports federal and state police used a cherry picker to bring one of them down, and other did so on his own once the equipment arrived at his site.
Click here for the Appalachians Against Pipelines Facebook page.
Click here for the Mountain Valley Pipeline web site.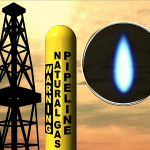 It has received relatively little attention around here, but the U.S. Army Corps of Engineers has pulled a permit for the West Virginia portion of the Mountain Valley Pipeline. The action effectively halts any pipeline construction near four river crossings until the Corps determines whether the earlier permit is in compliance with West Virginia environmental rules. The delay may imperil operators' plans to have the pipeline operating by the end of this year.
Click here for the Reuters report from West Virginia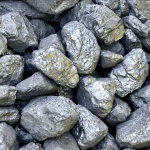 RICHMOND, Va. (AP) — Southwest Virginia lawmakers and coal industry representatives see hope for economic development in Gov. Ralph Northam's decision to sign a bill reinstating a pared-down tax credit for certain coal producers, but environmental groups call the move a wasteful corporate giveaway.
The measure Northam signed earlier this month revives a tax credit that expired in 2016, after previous legislative attempts to bring it back were vetoed by former Gov. Terry McAuliffe.
This year's bill is different in that it whittles down the recipients and expected cost to the state – only producers of metallurgical coal, used in steel production, are eligible. Before the credit expired, producers of steam coal, used to produce electricity, also qualified.
Northam said in a statement provided by his spokesman that he signed the legislation because he believes it will help metallurgical coal stay competitive and boost southwest Virginia's economy.
"At the same time, because of its targeted nature, this legislation acknowledges the reality that we must continue to diversify our Commonwealth's energy economy and make Virginia a leader in renewables and energy conservation," Northam said.
The General Assembly's watchdog agency, the Joint Legislative Audit and Review Commission, reviewed the effectiveness of the state's tax credits in 2012. Its report covered the tax credit reinstated this year, which is meant to incentivize coal mine operators, and another meant to incentivize power producers to buy Virginia coal. The audit found that the credits significantly reduced the tax liability for producers, but that declines in Virginia coal mining activity "appear unaffected."
Environmental groups pointed to that report's findings as they expressed dismay Northam didn't veto the bill.
"The industry has decreased despite these credits. … They've failed to do their stated purpose," said Corrina Beall, legislative and political director for the Virginia chapter of the Sierra Club.
Opponents also argued that even though the tax credit won't apply to coal being used to produce electricity – a process that contributes to global warming – all types of coal mining have negative environmental impacts.
"The environmental groups, they're going to say anything negative they can against coal," said Harry Childress, president of the Virginia Coal and Energy Alliance. "But I say people need to look back and see what this country was built on."
The tax credit opens up the potential for existing mining operations to hire workers and replace aging equipment, or possibly for companies to open up new mines if market conditions are right, Childress said. Most metallurgical coal is exportable, and there's a strong market for it overseas, he said.
The tax credit will also help Virginia, where it's costly to produce coal because of thin seams and hard rock overlaying them, compete with other states, he added.
"Will we ever be back to where we were several years ago? No, we won't, but we can come back some," Childress said.
Northam initially declined to sign the bill, instead amending it so that the General Assembly would have had to pass it again next year before it could take effect. But a number of Democrats in both chambers joined with Republicans to reject the governor's move.
"This is a big win for southwest Virginia and I am thankful for the cooperation with the governor's administration," Republican Del. Terry Kilgore, one of the bill's sponsors, said in a statement after Northam signed the legislation.
Northam said his office negotiated amendments to the measure that will save the state $1.8 million over six years compared with the original bill, while directing $2.7 million over six years to the Virginia Coalfield Economic Development Authority for economic diversification efforts.
Overall, the state will be on the hook for less money than it has been in the past. A fiscal impact review of the bill estimates that 60 percent of credits claimed under the previously law were for metallurgical coal.
Lee Francis, a spokesman for the Virginia League of Conservation Voters, suggested that negotiations over Medicaid expansion – a priority of Northam's that Kilgore has backed – likely played a role in the tax credit's revival this year.
His organization thinks the governor made the wrong call and believes the money would be better spent subsidizing clean energy, perhaps in the form of a solar panel tax break, Francis said.
"At the end of the day, I think the big question is, do we give out tax subsidies to prop up industries of the past, or do we try to boost industries of the future?" he said.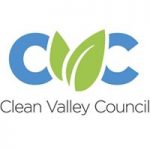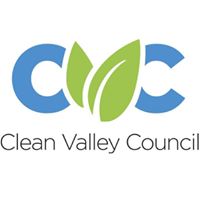 Clean Valley Council is looking for environmentally-themed photos that fits with its mission for a contest now underway. The winners will wind up in promotional materials as WFIR's Gene Marrano reports:
Click below to hear our full length conversation with Clean Valley Council executive director Mary Ann Brenchick: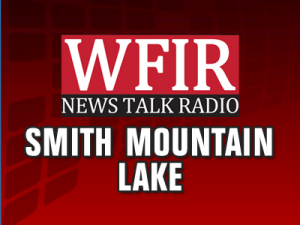 A warning to boaters on Smith Mountain Lake just as the summer boating season is set to begin — our recent heavy rains have created some potentially dangerous hazards on the water. River and creek levels rose dramatically in the last ten days, sweeping down debris like logs and tree trunks into busy Smith Mountain Lake navigation channels. Crews are working to clear the debris, but the job will take weeks to complete. WFIR's Evan Jones has more:
WASHINGTON (AP) – The Supreme Court has agreed to hear a challenge to Virginia's decades-old ban on uranium mining. The Supreme Court said Monday it will hear the challenge to the ban, which has been in place in 1982. The ban's challengers are the owners of a massive uranium deposit in the state's Pittsylvania County. It is the largest known deposit of uranium in the United States. The deposit's owners had attempted to get state lawmakers to overturn the ban between 2008 and 2013. When that failed, they challenged the ban in federal court. But lower courts sided with the state. The federal government had urged the Supreme Court to take the case. Virginia asked it not to.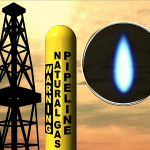 ROANOKE, Va. (AP) _ Following heavy rains, construction at a Mountain Valley Pipeline site in Virginia has been suspended until erosion control measures are established. The Roanoke Times reports the Virginia Department of Environmental Quality is investigating how dams and other measures failed to stop last week's rains from sweeping away soil unearthed by heavy equipment in Franklin County. Both lanes of a nearby road were covered by up to 8 inches of mud. Department spokeswoman Ann Regn called the mudflow "clearly unacceptable." She says the pipeline's concrete barriers had "completely disappeared." Pipeline spokeswoman Natalie Cox asserted the controls were installed properly but were affected by "unusual circumstances." State regulators and the company say the mudflow didn't reach streams. The 300-mile pipeline was cited for erosion control problems in  West Virginia last month.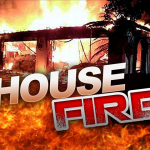 From Roanoke County Fire & Rescue – UPDATE: Fire investigators have determined the house fire on Puckett Circle was accidental in nature; however the specific cause is considered undetermined. Damage estimates are $160,000.
PREVIOUS: Roanoke County Fire and Rescue responded at about 3:10 a.m., on Monday, May 21, 2018 to the 2600 block of Puckett Circle in the Fort Lewis area of Roanoke County for the report of a residential structure fire. First arriving crews did find flames showing from the back corner window of a split-level, vinyl sided house. Two adults and one juvenile were in the house at the time of the fire but all of them made it out safely. The fire was contained to the bedroom, however, there is smoke and water damage to the rest of the house. The family has been displaced by the fire and will be staying with family in the area. One dog was safe outside the home and one cat was rescued from inside the home. There were smoke alarms present in the house but the homeowners are unsure if they were working. There were no injuries. Crews from Fort Lewis, Masons Cove, Cave Spring, and Salem responded to the fire. The fire was marked under control in about 30 minutes. The fire marshal's office is on scene to investigate a cause.
Roanoke County Fire and Rescue would like to remind everyone to please test your smoke alarms monthly. Also, have a fire escape plan and practice that plan.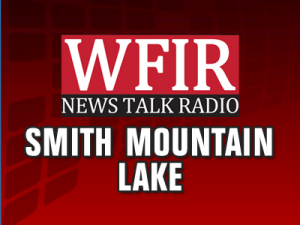 Appalachian Power is urging shoreline residents along Smith Mountain Lake to remain aware of potentially high water – the result of our recent heavy rains. Lake levels may rise above full pond, and if that occurs, unsecured watercraft and other loose items could drift away and into navigation channels. Apco operates the Smith Mountain Lake hydro-electric project.
News release: ROANOKE, Va., May 18, 2018 – Appalachian Power, operator of the Smith Mountain Project hydroelectric facility in southwest Virginia, is cautioning shoreline property owners and boaters because  of recent and continuing rainfall in the project's watershed.  Currently, Smith Mountain Lake has not reached its full pond level of 795 feet elevation. The project's lower reservoir, Leesville Lake, is also below its full level. However, flow levels above and below the project are high and scattered heavy rain remains in the forecast through today.
Shoreline property owners are urged by the company to be attentive to local and National Weather Service reports and to make sure that property around the lakes is secure. While the lakes rarely are affected by water levels above full pond, an increase of only inches could make walking on docks unsafe,  cause unsecure water craft to float away into navigation channels, and wash loose items from the shore. Lake residents, local boaters and visitors can view current lake levels and in-flow/discharge information anytime at http://www.aep.com/environment/conservation/hydro/ .  The project website is www.SmithMountainProject.com .
Smith Mountain Project is a 636-megawatt pumped storage hydroelectric facility on the Roanoke River that utilizes an upper reservoir (Smith Mountain Lake) and a lower reservoir (Leesville Lake).  Water stored in Smith Mountain Lake first passes through turbine-generators in the powerhouse to produce electricity and is discharged into Leesville Lake.  From there some water is released through the Leesville Dam or pumped back into Smith Mountain. The project is operated by Appalachian Power.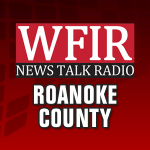 From News Release: Roanoke County Fire and Rescue responded at about 4:45 a.m., on Friday, May 18, 2018 to the 4300 block of Toddsbury Drive in the Vinton area for the report of a building collapse. First arriving crews found a home that had been completely moved off its foundation due to a landslide. Crews from Vinton Fire and EMS and Roanoke County Fire and Rescue responded to the incident. There were no injuries. A family of three was in the home at the time of the landslide and building collapse but were able to evacuate unharmed. There is one cat missing. The displaced family will be staying with nearby relatives. It appears that the landslide was caused by some excavation being done behind the house. Therefore, building officials do not believe that any other homes are in danger. A county engineer is coming to the scene to investigate.