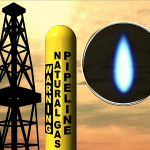 Roanoke County officials say the tree-sitters on Bent Mountain indicated for the first time yesterday they had run out of food and were in need – and their requests were immediately accommodated. Officials say Fire and Rescue medical staffers are offering wellness checks each day.
From Roanoke County:  On Sunday, those occupying trees in Bent Mountain in protest of the Mountain Valley Pipeline told Police for the first time that they had run out of food and were in need. Their requests were accommodated immediately. Police and Fire & Rescue personnel have continually asked the protesters if they have any needs. With the exception of requests for BC Powder and cigarettes, they have said they have provisions. Only Sunday did they tell personnel they had run out of food.  As has been repeatedly stated, Roanoke County will provide protesters with what is needed to ensure their physical needs are met. The County will also continue daily wellness checks, performed by trained medical staff of our Fire & Rescue Department, in an attempt to ensure the protesters are kept safe.
There has been much public discussion regarding the unwillingness of public safety staff to allow supporters of the protesters to provide supplies. It is both necessary and important to the safety of all concerned that certain items not be permitted in these makeshift dwellings some 40 feet above the ground, and public safety staff will continue to deny those who wish to directly provide support from doing so.
Nutritionally‐balanced meals will be made available daily to the protesters to sustain their health and physical needs.