Environment and Outdoors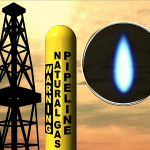 RICHMOND, Va. (AP) — Developers of the proposed Atlantic Coast Pipeline have asked federal regulators for more time to cut down trees along the project's route, saying they likely can't finish the work under an initial deadline designed to protect birds and bats. The request, which drew criticism from pipeline opponents, was made in a letter to the Federal Energy Regulatory Commission posted online Friday. "Despite their best efforts, it now appears that Atlantic and (Dominion Energy Transmission Inc.) will be unable to complete the scheduled tree felling" in West Virginia, Virginia and North Carolina on time, the letter said. It seeks approval to continue cutting trees to clear the way for construction of the 600-mile (970-kilometer) natural gas pipeline until May 15, with certain exceptions. The proposed modification would still provide "equal or greater" environmental protection, the letter said.
Developers initially agreed to the tree-felling restrictions to protect migratory birds, and threatened and endangered species — two types of bats, in this case. The time restrictions vary from state to state but generally prohibit tree cutting between mid-March or early April through mid-September or mid-November. The earliest restriction to kick in was Virginia's migratory bird window, which started Thursday. Pipeline spokesman Aaron Ruby said in an email that about 40 percent of the work in Virginia has been completed. Completing the tree felling within one season would limit "the amount and frequency of disturbance in the general area, benefiting landowners. Finally, failure to complete the tree felling will affect the 2018 construction season," the letter said.
A presentation Dominion recently gave state environmental officials, obtained through a public records request and provided to The Associated Press, provides insight on the business impacts project delays would have. The presentation said that if "full mechanized construction" can't start until spring, there would be a $150 million to $200 million impact. If only partial construction is started by summer, there would be a $250 million to $350 million total impact, the presentation said. Finally, it said that if "we cannot start in time to ensure a full and efficient construction season and have to delay service by one year, the impact would be $1 billion."
According to the letter, the proposed modification will be at least as environmentally protective as the initially agreed-to limits. "Biological monitors will survey all work sites before we begin any tree felling," Ruby said. "If we find any bird nests, we'll place a protective buffer around them. All of the work will be closely monitored by state and federal inspectors." But opponents said the request should be denied. "It would be unconscionable for FERC to allow Dominion to slide around an important protection merely for the company's convenience," said David Sligh, conservation director for Wild Virginia, which is fighting the pipeline. "Too much destruction has already been caused. It must not be allowed to continue," he said.
Separately Friday, the Virginia Department of Environmental Quality issued a violation notice to the pipeline for conducting tree felling work in buffer areas intended to protect stream and wetlands crossings, in violation of state law. The notice covers self-reported violations on 15 separate sites resulting in an estimated 0.84 acres (0.34 hectares) in impact to wetlands and streams, according to a statement from the department. Ruby said immediate steps were taken to prevent such a violation from happening again, including halting all work on the project for three days "to determine the root cause and reinforce environmental compliance" with work crews. "We will have zero tolerance for regulatory non-compliance, and we have reinforced this policy with all employees and contractors associated with the project," he said in an email.
State environmental officials have issued a "Notice of Violation" to the Atlantic Coast Pipeline, alleging improper tree felling near rivers and streams. This is one of two pipelines approved for pre-construction work across parts of Virginia, and current permits do allow tree felling. But the Department of Environmental Quality says those permits do not currently cover areas close to waterways.
News release: RICHMOND, VA. – The Virginia Department of Environmental Quality (DEQ) issued a Notice of Violation (NOV) to Atlantic Coast Pipeline, LLC (ACP) on March 16, 2018, for failing to maintain adequate limits of disturbance during tree felling operations in violation of Virginia's State Water Control Law. These limits forbid work within buffer zones to protect stream and wetland crossings during pipeline development, and are instrumental to the protection of Virginia's environment and natural resources. The NOV identifies violations on 15 separate sites resulting in an estimated 0.84 acres in impact to wetlands and streams. "DEQ is watching pipeline activities closely and expects full compliance with all conditions," said David K. Paylor, Director. "We will not hesitate to initiate enforcement actions like this to make sure the project complies with good environmental standards."
The NOV requires ACP representatives to contact DEQ within 10 day to discuss how to remedy the situation and explain how they will prevent future violations. While limited tree felling is allowed, the activity cannot impact riparian areas. Furthermore, land disturbance cannot begin until all of the erosion and sediment and stormwater control plans required for all sections of the project are approved by DEQ. "The agency's review of the project has been the most thorough in the history of the Commonwealth, and the enforcement will be as rigorous," said Director Paylor.
The issuance of an NOV is the first step in triggering enforcement action by DEQ. Enforcement actions are frequently resolved with payment of a civil charge and required action to correct the violation. A copy of the NOV can be obtained on DEQ's webpage www.deq.virginia.gov.
The 600-mile underground Atlantic Coast Pipeline originates in West Virginia and travels through Virginia and North Carolina. The pipeline is being developed jointly by Dominion Energy, Duke Energy, Piedmont Natural Gas and Southern Company Gas. Though the Federal Energy Regulatory Commission has independent authority over many of the procedures related to federal pipeline development, DEQ is able to exercise enforcement authority over many aspects of the project.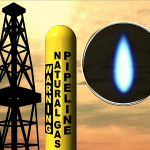 Opponents of the Mountain Valley Pipeline say the recent string of regulatory and court rulings in favor of construction have not deterred them from continuing their resistance. And they promise it will continue. Opponents held several rallies across the region last night to support activists still opposing the pipeline — and the landowners still battling eminent domain. WFIR's Evan Jones has more: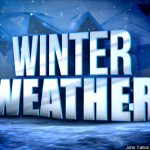 SALEM – With winter weather anticipated to impact portions of western Virginia, the Virginia Department of Transportation (VDOT) is advising drivers to plan ahead for travel as they may face slick, snow-covered roads, particularly during the nighttime hours on Sunday, March 11 and Monday, March 12.
VDOT strongly urges drivers to monitor weather forecasts and adjust travel around periods of snowfall, particularly early in the storm when roads can become snow covered and slick.
As the storm progresses, temperature will be a key factor with this winter weather event, as the precipitation is expected to start out as rain and transition to snow.
As pavement temperatures cool, snow is anticipated to accumulate on roadways.  When the snow starts, drivers should pay particular attention to bridges and overpasses which may become slick first.
The interstate and primary roads (those numbered 1-599) are VDOT's top priority for snow removal during a weather event.   As long as the snow continues to fall, snowplow operators will be making multiple passes over these main routes and not working on low-volume secondary routes (those numbered 600 and above) or neighborhood streets.
Travelers can get real-time information on road conditions, traffic incidents and congestion on Virginia roads by using VDOT's 511 free mobile app or the www.511Virginia.org website and phone system, which can help travelers plan their routes accordingly.
The Salem District includes the counties of Bedford, Botetourt, Carroll, Craig, Floyd, Franklin, Giles, Henry, Montgomery, Patrick, Pulaski, and Roanoke.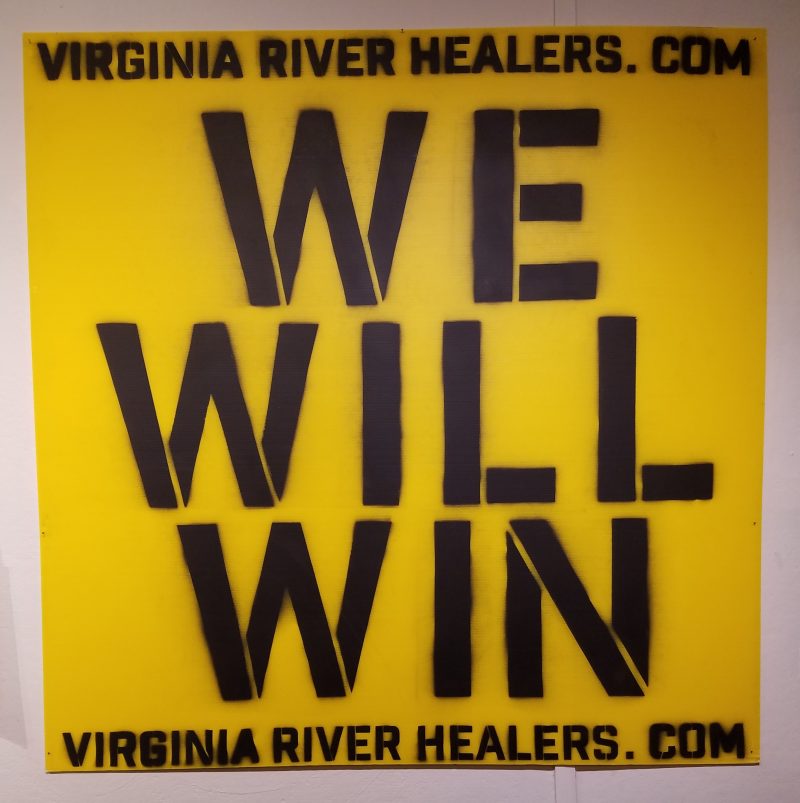 A new art exhibit on the Mountain Valley Pipeline in Roanoke shows community meetings, jars of water from different streams, and pamphlets that point to both Governor Ralph Northam and former Governor Terry McAuliffe as "water terrorists." Neither of the Democrats has opposed the natural gas pipeline. "Rising Pressure: A Community's Fight Against the Mountain Valley Pipeline" is at the Aurora Studio Center until the end of March. That's near the corner of 1st and Campbell Ave. in downtown Roanoke.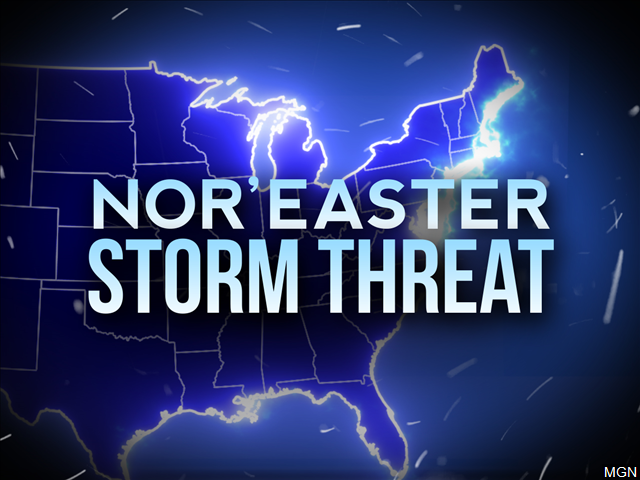 RICHMOND, Va. (AP) — Authorities in Virginia say a man and a six-year-old boy have died after being injured by falling trees as a nor'easter brought gusty winds to the state.
Gov. Ralph Northam declared a state of emergency Friday afternoon, as the storm pounded the East Coast, also packing heavy rain and intermittent snow further north.
In James City County, police said one man died after wind toppled a tree onto a vehicle.
In Chester, local media report a 6-year-old boy died after a tree fell on his home.
The wind also led to widespread power outages, prompted school closures, snarled traffic and closed bridges.
Hundreds of flights were also canceled at airports throughout the region.