Environment and Outdoors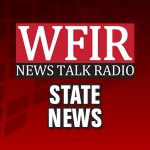 RICHMOND, Va. (AP) – Virginia's director of the Department of Environmental Quality will be staying on the job. A spokesman for Gov. Ralph Northam said Monday that the governor has reappointed Director David Paylor. Paylor has led the department since 2006 under both Democratic and Republican governors. The department has around 1,000 workers and oversees the state's biggest polluters. It conducts tasks including permitting, monitoring, and inspections and enforcement. Paylor has drawn criticism in the past for accepting a trip to the Masters golf tournament in Georgia paid for by Dominion Energy, which DEQ regulates. The department itself has recently come under fire from opponents of two controversial natural gas pipelines, who contend DEQ has not been thorough or transparent in its review process. Northam said in a statement that Paylor has served "admirably."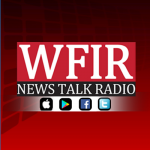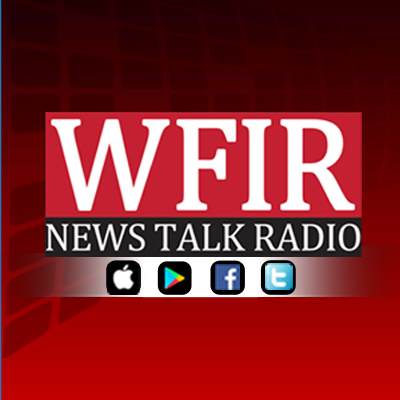 RADFORD, Va. (AP) – An Army ammunition plant has once again topped the list of polluters in Virginia. According to The Roanoke Times, a report issued this week by Virginia's Department of Environmental Quality found that the Radford Army Ammunition Plant accounts for 34 percent of the total on-site releases of all 2016 toxic release inventory chemicals reported by facilities statewide.
The facility makes ammunition and bombs for the military through private company BAE Systems. A drone study also found pollutants at higher-than-expected levels. RAAP Commander Lt. Col. James Scott recently announced an initiative to reduce waste treated at the arsenal's open burning ground by 50 percent by 2023. Plant staff said at a March 22 public meeting that a design for an incinerator to consume most of its munitions waste is nearing completion.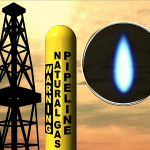 Opponents of the Mountain Valley Pipeline are calling upon Governor Northam to intercede, now that the Department of Environmental Quality has issued permits allowing actual pipeline construction to begin. Among their concerns are the state's ability to monitor water quality compliance along the pipeline route; a pipeline spokesperson says the environmental precautions being taken are among the most stringent ever. WFIR's Evan Jones has more: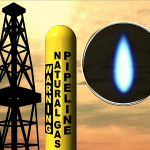 The Department of Environmental Quality has approved a plan intended to preserve water quality during construction of the Mountain Valley Pipeline. The agency says the erosion, sediment and storm water control plans for the pipeline will protect water quality in all areas of Virginia. Until now, pipeline work has been limited to cutting trees along its path and leaving them where they fell. MVP is now permitted to begin full-scale construction.
From Virginia DEQ: RICHMOND, VA. – The Virginia Department of Environmental Quality has approved the Erosion and Sediment Control, Stormwater Management, and Karst Protection Plans for the Mountain Valley Pipeline effective today, March 26, 2018. These detailed site plans specify engineering designs that will protect water quality in all areas of Virginia, including karst, during and after construction of the pipeline project.
DEQ began its plan review in March 2016, which continued with a more thorough review beginning in June 2017 by EEE, an independent consulting firm. Today's approval authorizes MVP to begin land disturbing activities in Virginia consistent with these plans. No changes to the plans may be made without obtaining prior approval from DEQ. The basis for the design specifications for the plans are contained in Virginia's erosion and sediment control and stormwater management regulations.
"Protecting water quality and water supplies is our greatest concern," said David K. Paylor, DEQ Director. "We required MVP to submit detailed plans for every foot of land disturbance, and we carefully reviewed all aspects of these plans."
Draft plans were posted for the public for input in September 2017, and the final plans are now available to view at https://www.mountainvalleypipeline.info/current-news.
In response to public interest, DEQ has sent a report to the State Water Control Board (Board) detailing the approval of the Erosion and Sediment Control, Stormwater Management, and Karst Protection Plans, which are required by regulation to protect the Commonwealth's waters.
"DEQ's enhanced review, along with our new stop-work authority, gives the agency a variety of tools to protect water quality across the range of pipeline activities and ensure developers comply with Virginia's rigorous regulatory requirements," added Paylor.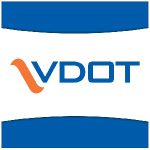 From News Release: Morning snow showers continue to fall throughout southwest Virginia and road conditions may continue to change and impact drivers over the next few hours. Virginia Department of Transportation crews have been attending to roads throughout the night and will continue to monitor and address road conditions today.
As of 4:30 a.m. this morning, drivers will find the interstates, in minor condition with icy patches and slick spots.
Most primary roads (those numbered 1-599), and secondary roads (those numbed 600 and above), are in moderate condition with snow-covered roads.
Slick roads throughout the region are present, especially on bridges, overpasses, curves, higher elevations and elevated surfaces which often will produce icy conditions first.
As long as the snow continues to fall, VDOT crews and contractors will continue to focus their efforts on roads that carry the most traffic and are making repeated passes over the interstates (I-77, I-81 and I-581) and primary roads (those numbered 1-599).
Snow is expected to continue to fall throughout the morning and road conditions could change rapidly if temperatures continue to fall. Drivers are encouraged to use caution and continue to monitor traffic and weather reports throughout the morning as conditions are expected to change.
Travelers are reminded that they can get real-time information on road conditions, traffic incidents and congestion on Virginia roads by using VDOT's 511 free mobile app or the www.511Virginia.org website and phone system, which can help travelers plan their routes accordingly.
The Salem District includes the counties of Bedford, Botetourt, Carroll, Craig, Floyd, Franklin, Giles, Henry, Montgomery, Patrick, Pulaski and Roanoke.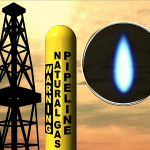 RICHMOND, Va. (AP) — Developers of the proposed Atlantic Coast Pipeline have asked federal regulators for more time to cut down trees along the project's route, saying they likely can't finish the work under an initial deadline designed to protect birds and bats. The request, which drew criticism from pipeline opponents, was made in a letter to the Federal Energy Regulatory Commission posted online Friday. "Despite their best efforts, it now appears that Atlantic and (Dominion Energy Transmission Inc.) will be unable to complete the scheduled tree felling" in West Virginia, Virginia and North Carolina on time, the letter said. It seeks approval to continue cutting trees to clear the way for construction of the 600-mile (970-kilometer) natural gas pipeline until May 15, with certain exceptions. The proposed modification would still provide "equal or greater" environmental protection, the letter said.
Developers initially agreed to the tree-felling restrictions to protect migratory birds, and threatened and endangered species — two types of bats, in this case. The time restrictions vary from state to state but generally prohibit tree cutting between mid-March or early April through mid-September or mid-November. The earliest restriction to kick in was Virginia's migratory bird window, which started Thursday. Pipeline spokesman Aaron Ruby said in an email that about 40 percent of the work in Virginia has been completed. Completing the tree felling within one season would limit "the amount and frequency of disturbance in the general area, benefiting landowners. Finally, failure to complete the tree felling will affect the 2018 construction season," the letter said.
A presentation Dominion recently gave state environmental officials, obtained through a public records request and provided to The Associated Press, provides insight on the business impacts project delays would have. The presentation said that if "full mechanized construction" can't start until spring, there would be a $150 million to $200 million impact. If only partial construction is started by summer, there would be a $250 million to $350 million total impact, the presentation said. Finally, it said that if "we cannot start in time to ensure a full and efficient construction season and have to delay service by one year, the impact would be $1 billion."
According to the letter, the proposed modification will be at least as environmentally protective as the initially agreed-to limits. "Biological monitors will survey all work sites before we begin any tree felling," Ruby said. "If we find any bird nests, we'll place a protective buffer around them. All of the work will be closely monitored by state and federal inspectors." But opponents said the request should be denied. "It would be unconscionable for FERC to allow Dominion to slide around an important protection merely for the company's convenience," said David Sligh, conservation director for Wild Virginia, which is fighting the pipeline. "Too much destruction has already been caused. It must not be allowed to continue," he said.
Separately Friday, the Virginia Department of Environmental Quality issued a violation notice to the pipeline for conducting tree felling work in buffer areas intended to protect stream and wetlands crossings, in violation of state law. The notice covers self-reported violations on 15 separate sites resulting in an estimated 0.84 acres (0.34 hectares) in impact to wetlands and streams, according to a statement from the department. Ruby said immediate steps were taken to prevent such a violation from happening again, including halting all work on the project for three days "to determine the root cause and reinforce environmental compliance" with work crews. "We will have zero tolerance for regulatory non-compliance, and we have reinforced this policy with all employees and contractors associated with the project," he said in an email.