Lillian Boyd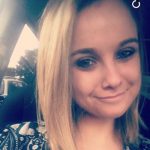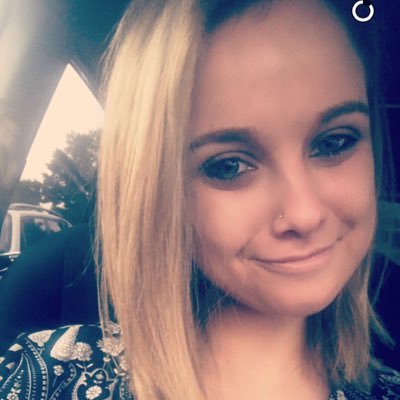 After 44-thousand likes and 27-thousand retweets, news of a former Roanoke City Social Services employee getting fired late last week spread quickly. 22-year-old Storm Durham claims she was escorted out of work by three police officers after supervisors said she was a safety risk …just for having a concealed carry permit. The city has issued a release saying the dismissal in question was not based on anyone exercising their second amendment rights. Ms. Durham spoke to WFIR Overnight Report Lillian Boyd about the incident and the aftermath of going viral.
3-13 Storm Durham WEB Longer Listen
Today's Longer Listen with Storm Durham is available on the WFIR News website. Ms. Durham's Youtube Channel is called "The Conservative Storm."

One doctor in our area says using chiropractic as a solution for those diagnosed with ADHD isn't a new concept… but it is new to the Roanoke region. WFIR's Lillian Boyd has more.
A Cave Spring Middle School student has been taken to a juvenile detention center after bringing a loaded handgun to school. WFIR's Lillian Boyd reports on the emotionally charged Roanoke County school board meeting that followed the incident. Former candidate for the 8th District at the House of Delegates Bryan Keele was at the meeting.
Grover Price is a co-founder for The Hope Center – a non profit that serves those in need in Northwest Roanoke. He's also announced his candidacy for Roanoke City Council as an independent. Price has been outspoken about issues that impact so-called neglected communities… he took to social media to say there's a growing presence of gang activity in Roanoke, although some won't acknowledge it. WFIR's Overnight Reporter Lillian Boyd spoke with Price.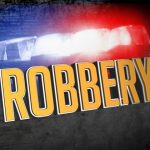 From Roanoke Police: On February 13, 2108 at 11:29 p.m. Roanoke Police responded to the 1300 block of Hershberger Road in reference to a robbery. They spoke with the 53 year old female victim who said that she had came to the bank to make a deposit from the business where she is employed. As she exited her car and was walking to the night deposit, she was approached by a white male who demanded she give him the money. The suspect pushed the victim, and took the bank bags containing a large amount of cash. The victim fell to the ground and the suspect fled west on foot from the bank back into the wooded area behind adjacent businesses. A search by responding officers and a K-9 unit did not locate the suspect, The suspect is described as a white male, 20 to 30 years of age, 5'8′ tall and 190 pounds, wearing a black jacket and black pants. The victim had been purposefully followed by a separate employee, in another vehicle, to the bank who gave a similar description of the suspect to responding officers. No arrests have been made and the investigation is ongoing.
Anyone having information on this incident can call the RPD Tip Line at 540-344-8500. Callers can remain anonymous. Anonymous text messages can be sent to 274637. Please begin your text with the keyword "RoanokePD:" to ensure that it's properly sent.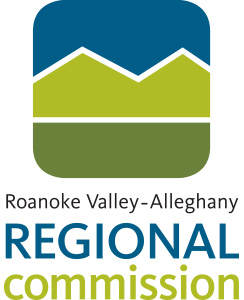 From Press Release:
The Roanoke Valley-Alleghany Regional Commission is performing a Rural Transit Study. The study will cover the Counties of Alleghany, Botetourt, Franklin, the Towns of Clifton Forge and Rocky Mount, and the City of Covington. As part of this study, this survey will be used to determine transit needs in the region's rural localities to/from the Roanoke Valley and from the Alleghany Highlands to regional rail stations.
"After looking at existing transit conditions in the rural areas of the region, we developed two surveys to get to the heart of what needs are or are not being met. From the surveys, we will look at what people are saying and ask why is it needed. As these needs are recommended, it is important to identify the potential service providers, transit options, and funding source and costs of service. Localities will then ultimately decide if and how to move forward, be it through applying for grant funding and/or budgeting for new service options." said Regional Planner III, Bryan Hill.
At present, there is a short, five question survey designed to collect basic information. Anyone who provides their contact information will not only be sent a link to take a second and more in-depth survey, but will also be entered for a chance to win a $10 gift card from Kroger.
According to Bryan Hill, "These surveys will greatly help us develop a needs assessment for transit in the rural localities of the region. Each locality has transit needs, which may or may not be the same as another, so it's important to get a diverse and representative number of respondents from all of the rural areas targeted in the survey. Public involvement at this step in the process is crucial."
To date, we have not received many responses to the survey from localities in the Alleghany Highlands. In order to proceed with an accurate representation of all of the localities targeted in this study, the Regional Commission is asking for your help in completing the surveys.
If you need help completing this survey in a different way, please contact Bryan Hill by email at bhill@rvarc.org or by phone at 540-343-4417.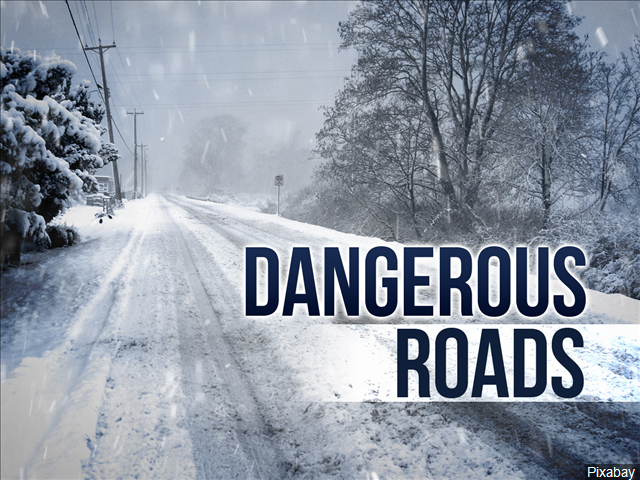 From News Release: The Virginia Department of Transportation (VDOT) is advising drivers to expect possible icy and slick road conditions on Sunday, February 4, due to a wintry mix of snow, freezing rain, sleet and rain that is anticipated to pass through southwestern Virginia starting before sunrise and continuing into the day.
Drivers are encouraged to monitor weather forecasts and plan travel around the winter storm and consider postponing trips until road conditions improve.
VDOT started pretreating interstate and primary roads throughout the region on Friday and will continue on Saturday as temperatures allow in preparation for an event that is expected to start out as snow or freezing rain and transition to rain.
Travelers can get real-time information on road conditions, traffic incidents and congestion on Virginia roads by using VDOT's 511 free mobile app or the www.511Virginia.org website and phone system, which can help travelers plan their routes accordingly.
The Salem District includes the counties of Bedford, Botetourt, Carroll, Craig, Floyd, Franklin, Giles, Henry, Montgomery, Patrick, Pulaski, and Roanoke.

From Press Release: Bedford County Sheriff's deputies have obtained an arrest warrant for Stephen M. Sutphin, age 37, of Evington. The warrant charges him with shoplifting a bottle of alcohol from the ABC Store located in the Graves Mill Shopping Center on January 24, 2018. The warrant in a felony for third of subsequent offence of larceny.
Anyone with information on his whereabouts can call the Bedford County Sheriff's Office at 540-586-7827 or Central Virginia Crime Stoppers at 1-888-798-5900 or Text 274637. Crime Stopper callers remain anonymous and could receive a cash reward up to $1,000.00.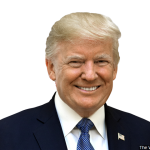 WASHINGTON (AP) – President Donald Trump has signed a bill into law granting federal recognition to six Native American tribes in Virginia.
The law gives the six tribes access to federal funds for education, housing and health care.
The congressman who introduced the bill, U.S. Rep. Rob Wittman, R-Virginia, says in a press release it will also allow the tribes to pursue repatriation of historical and cultural artifacts, among other powers. The six tribes – Monacan, Chickahominy, Eastern Chickahominy, Nansemond and Upper Mattaponi – have sought federal recognition for about 20 years. They already had state recognition.
Trump's Monday signing of the Thomasina E. Jordan Indian Tribes of Virginia Federal Recognition Act of 2017, also known as H.R. 984, follows years of lobbying from U.S. Sens. Tim Kaine and Mark Warner of Virginia.
ACCOMAC, Va. (AP) – A former Virginia state trooper who admitted writing summonses for nonexistent offenses has been sentenced to 100 hours of community service.
Forty-three-year-old Johnny Godwin was originally charged with six felony counts of forging public records and signing names on three of them. The Daily Times of Salisbury reports that Godwin pleaded guilty on Friday to three downgraded misdemeanor charges of making false entry of records by an officer.
Defense attorney Christopher Voltin noted Godwin's 20 years of "exemplary" service. He said he made a poor choice under pressure.
Judge Stephen Mahan barred Godwin from holding any office of honor or trust in the commonwealth. He also sentenced Godwin to 12 months for each misdemeanor count, but suspended the entire sentence.