From a Roanoke County Police Department News Release: Roanoke County Police Criminal Investigations Division is investigating a felony credit card fraud, in which the suspect utilized a cloned credit card at a convenience store in the 4000 block of Electric Rd. The incident occurred on 8/17/2017. The suspect is described as a tall, slender, medium-complected male with a beard. He arrived and left in a light colored compact sedan, possibly a Toyota Corolla or Toyota Camry. The suspect may also be related to other credit card fraud incidents that have occurred in Roanoke County. Photos of the suspect and suspect vehicle are attached. Anyone with information regarding the identity of the suspect is asked to call Roanoke County Police, 540-562-3265.
Authorities are looking into several burglaries that occurred in Northwest Roanoke. Police were sent to the Quick Mart on the 5-thousand block of Melrose Avenue Sunday morning, after someone reportedly threw a rock through the glass door to gain entry and take cash from the register. Police say they were later dispatched to Star Auto Sales on Peters Creek Road. According to a news release, it had appeared a suspect had gained access to the business on Sunday around noon by kicking in a door. The owner reported money and other items were taken. Authorties say they were dispatched within the hour to Star Auto Sales on Peters Creek Road. It  allegedly appeared a suspect had gained access to the business on Sunday around noon by kicking in a door. The owner reported money and other items were taken.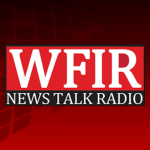 Roanoke police are investigating a vandalized Confederate monument in downtown. The Robert E. Lee monument on Church Avenue near Lee Plaza has the words "Rest in Power, Heather Heyer" spray painted. Heyer was a counter-protester who was killed last month at the Unite the Right rally in Charlottesville. Authorities believe the vandalism occurred sometime between 7 pm last night and 4:47 this morning, when it was reported. The monument is now covered in a tarp.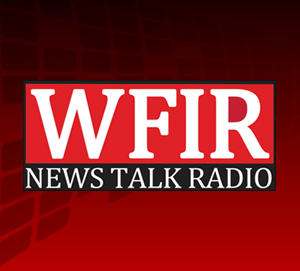 The man charged with killing the Lyon sisters more than 40 years ago entered guilty pleas yesterday in Bedford County Court. Lloyd Welch Junior was then sentenced to 48 years in prison. Welch is accused of kidnapping the 10 and 12-year-old sisters from a Washington D.C.-area shopping mall, then burning their bodies  in Bedford County. The girls' remains were never recovered.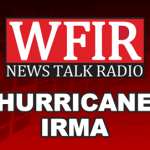 Thomas Road Baptist Church Pastor Jonathan Falwell and his wife returned home after riding out Hurricane Irma in the Caribbean last week. The Falwells landed in Puerto Rico on Friday with the help of Samaritan's Purse, according to the pastor's tweet. The organization had sent relief to the island of St. Martin – where the couple had stayed to celebrate their anniversary. Pastor Falwell spoke yesterday on his experiences staying in the shelter during the Category 5 storm.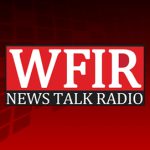 President Trump will end the the Deferred Action for Childhood Arrivals program – unless Congress enacts legislation in the next six months. US Attorney General Jeff Sessions delivered the message about "DACA" this morning.  The Obama-era program shields young immigrants brought to the U.S. illegally as children from deportation. Roanoke Valley Immigration Attorney Christine Poarch weighs in on how that affects the local level of politics. More from WFIR's Lillian Boyd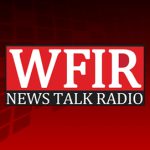 Officials in Roanoke will consider renaming Stonewall Jackson Middle School — the city's only remaining school named after a Confederate general. School board Chairwoman Annette Lewis said a committee is being formed to address the matter.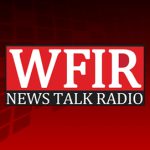 Nineteen firefighters from four local agencies deployed last night to assist residents and first responders in Texas after Hurricane Harvey devastated the area. According to a news release, the team members have expertise in swift water rescue. Firefighters from City of Roanoke and Salem Fire-EMS, Roanoke County Fire and Rescue, and Franklin County Department of Public Safety plan to be on the ground in Texas for 8 days.
Roanoke Police say an officer came across a fight in the middle of a street Monday afternoon, one of the men involved holding what appeared to be a semi-automatic handgun. It happened along the 600 block of 11th Street Northwest. Police say the gun was dropped when the officer demanded it, and both men were arrested. Both face assault charges. The gun turned out to be what police describe as a realistic-looking BB-gun.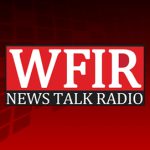 Two Roanoke men were charged with robbery after a store clerk in northeast Roanoke alleged being robbed over the weekend at gunpoint. Roanoke police say that two men entered the A&M Mart on Hollins Road with one carrying a revolver and demanding money. Less than 10 minutes before, officers received a call that a man was robbed while he sat in his car in the store's parking lot. 27-year-old Donald Paul and 25-year-old Schneider Fleury were arrested and charged with robbery.