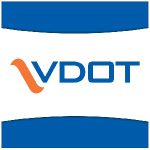 From News Release: Morning snow showers continue to fall throughout southwest Virginia and road conditions may continue to change and impact drivers over the next few hours. Virginia Department of Transportation crews have been attending to roads throughout the night and will continue to monitor and address road conditions today.
As of 4:30 a.m. this morning, drivers will find the interstates, in minor condition with icy patches and slick spots.
Most primary roads (those numbered 1-599), and secondary roads (those numbed 600 and above), are in moderate condition with snow-covered roads.
Slick roads throughout the region are present, especially on bridges, overpasses, curves, higher elevations and elevated surfaces which often will produce icy conditions first.
As long as the snow continues to fall, VDOT crews and contractors will continue to focus their efforts on roads that carry the most traffic and are making repeated passes over the interstates (I-77, I-81 and I-581) and primary roads (those numbered 1-599).
Snow is expected to continue to fall throughout the morning and road conditions could change rapidly if temperatures continue to fall. Drivers are encouraged to use caution and continue to monitor traffic and weather reports throughout the morning as conditions are expected to change.
Travelers are reminded that they can get real-time information on road conditions, traffic incidents and congestion on Virginia roads by using VDOT's 511 free mobile app or the www.511Virginia.org website and phone system, which can help travelers plan their routes accordingly.
The Salem District includes the counties of Bedford, Botetourt, Carroll, Craig, Floyd, Franklin, Giles, Henry, Montgomery, Patrick, Pulaski and Roanoke.