Environment and Outdoors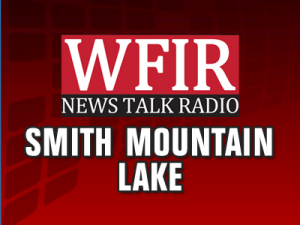 Appalachian Power is urging shoreline residents along Smith Mountain Lake to remain aware of potentially high water – the result of our recent heavy rains. Lake levels may rise above full pond, and if that occurs, unsecured watercraft and other loose items could drift away and into navigation channels. Apco operates the Smith Mountain Lake hydro-electric project.
News release: ROANOKE, Va., May 18, 2018 – Appalachian Power, operator of the Smith Mountain Project hydroelectric facility in southwest Virginia, is cautioning shoreline property owners and boaters because  of recent and continuing rainfall in the project's watershed.  Currently, Smith Mountain Lake has not reached its full pond level of 795 feet elevation. The project's lower reservoir, Leesville Lake, is also below its full level. However, flow levels above and below the project are high and scattered heavy rain remains in the forecast through today.
Shoreline property owners are urged by the company to be attentive to local and National Weather Service reports and to make sure that property around the lakes is secure. While the lakes rarely are affected by water levels above full pond, an increase of only inches could make walking on docks unsafe,  cause unsecure water craft to float away into navigation channels, and wash loose items from the shore. Lake residents, local boaters and visitors can view current lake levels and in-flow/discharge information anytime at http://www.aep.com/environment/conservation/hydro/ .  The project website is www.SmithMountainProject.com .
Smith Mountain Project is a 636-megawatt pumped storage hydroelectric facility on the Roanoke River that utilizes an upper reservoir (Smith Mountain Lake) and a lower reservoir (Leesville Lake).  Water stored in Smith Mountain Lake first passes through turbine-generators in the powerhouse to produce electricity and is discharged into Leesville Lake.  From there some water is released through the Leesville Dam or pumped back into Smith Mountain. The project is operated by Appalachian Power.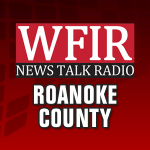 From News Release: Roanoke County Fire and Rescue responded at about 4:45 a.m., on Friday, May 18, 2018 to the 4300 block of Toddsbury Drive in the Vinton area for the report of a building collapse. First arriving crews found a home that had been completely moved off its foundation due to a landslide. Crews from Vinton Fire and EMS and Roanoke County Fire and Rescue responded to the incident. There were no injuries. A family of three was in the home at the time of the landslide and building collapse but were able to evacuate unharmed. There is one cat missing. The displaced family will be staying with nearby relatives. It appears that the landslide was caused by some excavation being done behind the house. Therefore, building officials do not believe that any other homes are in danger. A county engineer is coming to the scene to investigate.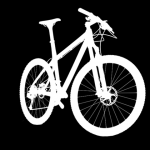 It's now official: the International Mountain Bicycling Association has named the Roanoke Valley as a preferred destination for mountain bikers. WFIR's Lillian Boyd has more on the decision making process.
From Press Release: Virginia's Blue Ridge has been awarded a Silver-Level Ride Center™ designation by the International Mountain Bicycling Association (IMBA) elevating this region to a whole new level as a mountain biking destination. David Wiens, Executive Director of IMBA, made a special trip from Colorado to officially announce the Ride Center™ designation. Wiens stated, "Virginia's Blue Ridge IMBA Silver-Level Ride Center status solidifies the enthusiasm for mountain biking along the East Coast and puts Virginia on par with some of the greatest mountain bike destinations. We look forward to the many ways Virginia's Blue Ridge will thrive with its new Ride Center designation."
The designation did not happen overnight. "It took nearly two years of hard work by many people throughout Virginia's Blue Ridge to get to this point.  This announcement is a real game changer." stated Lee Wilhelm, Chair of Visit Virginia's Blue Ridge. The Ride Center application criteria served as a blueprint for achieving and improving the trail systems. "We see it as a catalyst for increased investment in our current trail systems and it will help develop new trail projects similar to those at Explore Park as well as throughout Virginia's Blue Ridge." said Kristine McCormick, President of Roanoke IMBA.
With only fifteen Silver-Level Ride Centers in the world and the only Ride Center on the East Coast, we are ready to stake our claim as "America's East Coast Mountain Biking Capital."  The growth and expansion of mountain biking in Virginia's Blue Ridge will attract biking enthusiasts of all levels to experience a Metro-Mountain Adventure through the variety of trails and destination amenities.
VBR Mountain Biking Website – www.visitvbr.com/mtb and video – https://youtu.be/fb-KMnn9qns
Contact information –
Catherine Fox, Vice-President of Public Affairs & Destination Development, Visit Virginia's Blue Ridge
cfox@visitvbr.com or (540) 342-6025 Ext. 114 (o) or (540) 494-0514 (c)
IMBA 2018 RIDE CENTER FACT SHEET
Announcing Virginia's Blue Ridge IMBA Silver-Level Ride Center™
May 17, 2018
The IMBA Ride Center designation recognizes the pinnacle of mountain biking communities. These are communities with something for every rider, from a variety of mountain biking experiences for locals and visitors alike, to robust local accommodations for visiting mountain bikers. 
 IMBA Ride Centers will be extensive trail networks, masterfully designed for mountain bikers of every skill level and built by professional trail builders and local volunteers. From backcountry adventures to shuttle-served gravity trails, and from expert-only trails to family-friendly riding, mountain bikers can expect the best the sport has to offer at an IMBA Ride Center.
What it means to be a Ride Center: The Ride Center designation recognizes progressive trail communities that value mountain biking and have a trail-forward approach that serves their community members alongside recreational tourism. A Ride Center designation will bring major economic benefits to a community. Helena, a Silver-Level IMBA Ride Center, saw 63,000 visitors in the summer of 2017, who generated $4.3 million in economic activity and supported 60 jobs.
What it takes to be a Ride Center: This designation is just as much about the process as the award itself. The application criteria serves as the blueprint for achieving and improving a trail system and is comprised of multiple factors with both trail experience and surrounding community amenities being measured. This designation is designed to support local stakeholders and land managers in their effort to create the ultimate mountain biking destination trail system.
Quick stats on IMBA Ride Centers:
There are currently 39 IMBA Ride Centers—30 in the U.S. and 9 international. For a full list of individual Ride Centers, see the bottom of this document.
6 Gold-Level Ride Centers
15 Silver-Level Ride Centers
18 Bronze-Level Ride Centers
9 of those are international Ride Centers (two gold, three silver, four bronze)
The Teton Ride Center spans Wyoming and Idaho. With this, Idaho has four Ride Centers.
Four U.S. states now have three Ride Centers: Arkansas, Colorado, Minnesota and Virginia.
Arizona and Michigan have two Ride Centers.
Internationally, New Zealand has three Ride Centers. British Columbia (Canada), and Czech Republic have two Ride Centers. 
Current IMBA Ride Centers, by level and alphabetical order by state/country:
Gold-Level Ride Centers:
Boise-Eagle: Boise, Idaho, USA
Duluth: Duluth, Minnesota, USA
Oakridge: Oakridge, Oregon, USA
Park City: Park City, Utah, USA
Nelson: Nelson, New Zealand
Rotorua: Rotorua, New Zealand
Silver-Level IMBA Ride Centers:
Bentonville: Bentonville, Arkansas, USA
Tucson: Tucson, Arizona, USA
Steamboat Bike Town: Steamboat Springs, Colorado, USA
Vail Valley: Eagle County, Colorado, USA
McCall: McCall, Idaho, USA
Sun Valley: Sun Valley, Idaho, USA
Bike Taupo: Taupo, New Zealand
Livingo: Livingo, Italy
Silver Star Resort: Silver Star, British Columbia, Canada
Copper Harbor: Copper Harbor, Michigan, USA
Cuyuna Lakes: Crosby, Minnesota, USA
Helena: Helena, Montana, USA
Santa Fe: Santa Fe, New Mexico, USA
Virginia's Blue Ridge: Roanoke, Virginia, USA
Teton Region: Jackson Hole, Wyoming and Driggs, Idaho, USA
 Bronze-Level IMBA Ride Centers:
Coldwater Mountain: Anniston, Alabama, USA
Fayetteville: Fayetteville, Arkansas, USA
Hot Springs: Hot Springs, Arkansas, USA
Valley of the Sun: Phoenix, Arizona, USA
Roaring Fork/Aspen Snowmass: Aspen, Colorado, USA
Santos: Ocala, Florida, USA
Central Savannah River Area: Central Savannah River Area, Georgia/South Carolina, USA
Brown County: Nashville, Indiana, USA
Burns Lake: Burns Lake, British Columbia, Canada
Rychlebské Stezky, Černá Voda: Černá Voda, Czech Republic
Singltrek pod Smrkem: Singltrek pod Smrkem, Czech Republic/Poland
Mt. Buller: Mt. Buller, Victoria, Australia
Marquette: Marquette, Michigan, USA
Twin Cities: Minneapolis, Minnesota, USA
Reading: Reading, Pennsylvania, USA
Harrisonburg: Harrisonburg, Virginia, USA
Richmond: Richmond, Virginia, USA
Chequamegon Area: Cable, Wisconsin, USA
How to reference the Ride Center designation in materials:
Always include "IMBA" and "Ride Center." Hyphenate the designation level. Ride Centers can be attributed to locations such as the city, local region, or state if referencing multiple Ride Centers. Here are examples of how the designation can be written, using Roanoke as an example:
IMBA Silver-Level Ride Center™ or Silver-Level IMBA Ride Center™
Virginia's Blue Ridge IMBA Silver-Level Ride Center™
Virginia's Blue Ridge IMBA Ride Center™
IMBA and Ride Center should always be capitalized. On the first instance of the designation in any written material (press release, web page, etc.), Ride Center should appear with the trademark symbol (Ride Center™.) After the first reference, the symbol is not needed.
About IMBA – The International Mountain Bicycling Association (IMBA) is a 501(c)3 nonprofit educational association established in 1988. Its mission is to create, enhance and protect great places to ride mountain bikes. IMBA believes mountain biking changes lives and improves communities, and works to influence more places to ride mountain bikes close to home. 
The International Mountain Bicycling Association is the leader in mountain bike advocacy, education, promotion and trail creation. Since 1988, IMBA has taught and encouraged low-impact riding, grassroots advocacy, sustainable trail design, innovative land management practices and cooperation among trail user groups.
IMBA is led by Executive Director Dave Wiens, six-time Leadville 100 champion, a member of the Mountain Bike Hall of Fame, Founder of the Mountain Sports program at Western State Colorado University and legendary mountain bike advocate and race promoter in Gunnison, Colorado.
 About Roanoke IMBA – The local chapter was chartered in 2012 by a group of dedicated and passionate volunteers with the mission to create, enhance and preserve trail opportunities for mountain bikers in the valley and the surrounding areas.  Current President – Kristine McCormick – president@roanokeimba.org or http://www.roanokeimba.org/
Contact information –
For more information about the destination contact Catherine Fox, VP of Public Affairs & Destination Development at Visit Virginia's Blue Ridge – cfox@visitvbr.com www.visitvbr.com/biking/mountain-biking/
For further IMBA questions on media and announcements, please contact Eleanor Blick, IMBA Communications Manager, eleanor.blick@imba.com.
For further questions on IMBA Ride Center designations, please contact Shane Wilson, IMBA Trail Solutions Project Manager, shane.wilson@imba.com.

ROANOKE, Va. (AP) – The Mountain Valley Pipeline project has been cited for failing to control erosion at two work sites just two months after construction started on the more than 300-mile (483-kilometer) pipeline through Virginia and West Virginia.
The Roanoke Times reported Wednesday that an inspection found flaws in erosion and sediment control measures last month at two sites in Wetzel County. The West Virginia Department of Environmental Protection issued a notice of violation April 25, saying work crews failed to prevent sediment-laden water from leaving a site where a compressor station is under construction before first passing through a control device.
At another site, erosion wasn't properly channeled down a hillside, causing a portion of the slope to give way.
Sediment released from the areas didn't impact nearby streams.

ROANOKE, Va. (AP) – A federal judge has found a Virginia couple who own a farm in the path of the Mountain Valley Pipeline in contempt of court after protesters took to trees on their property.
The Roanoke Times reports U.S. District Court Judge Elizabeth Dillon determined Tuesday that Carolyn and Ian Reilly took both passive and active steps to support the tree-sitters' goal of blocking pipeline construction.
The Reillys were fined $1,000 each.
The newspaper reports it was not immediately clear whether the penalties would force the removal of a lone tree-sitter. Two other protesters came down voluntarily while the legal dispute played out.
Terry Frank, an attorney for the Reillys, declined comment.
Tree-sitters have popped up along the pipeline's route in West Virginia and Virginia.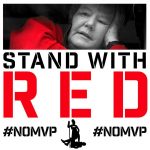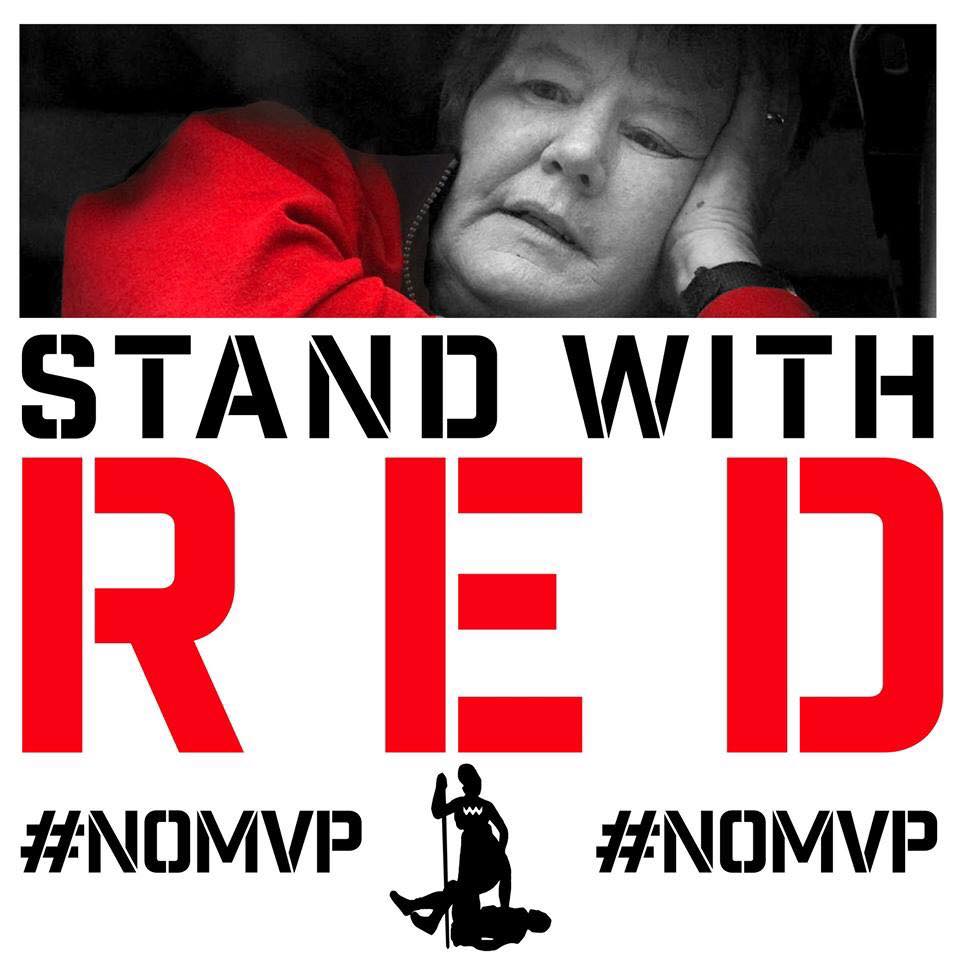 The two Bent Mountain tree-sitters took their protest against the Mountain Valley Pipeline on the road after they came down. Late last week "Red" Terry spoke at length with WFIR's Gene Marrano:
Hear our full length conversation with Red Terry recorded after her media tour, which ran last Friday morning as well.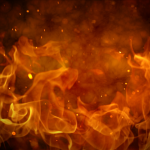 UPDATE: The fire originated in a vehicle located in the garage, which caused approximately $120,000 in damages, and will be classified as accidental.
The fire was contained to the garage, but caused extensive smoke damage throughout the house.
Two are displaced.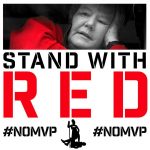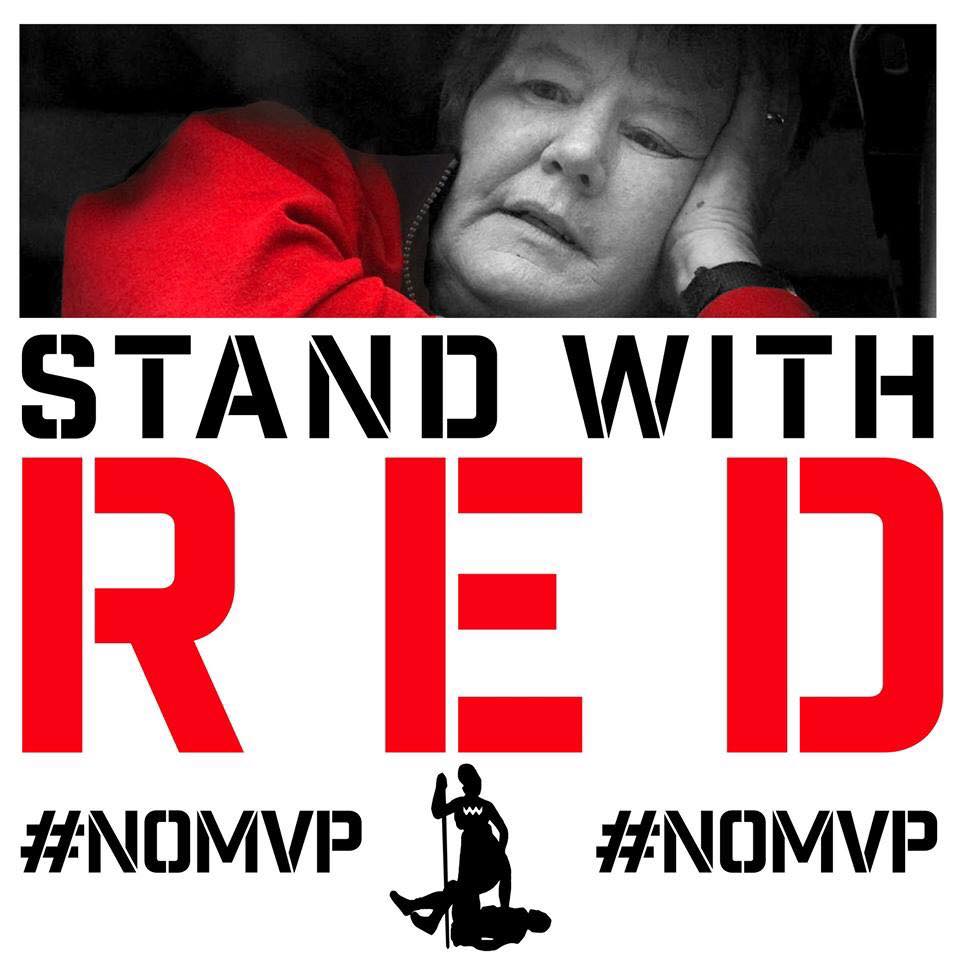 Teresa "Red" Terry and her daughter Minor spent more than a month protesting the Mountain Valley Pipeline that will come through their Bent Mountain property by tree sitting in stands perched high in trees, in the right of ways granted to MVP and supported by contempt charges against Red and Minor last week. They finally came down from those trees over the weekend and spent the last few days on the road pressing their case as to why the pipeline should be stopped. Red says her legs are still a bit shaky after spending 34 days in the tree stand. We had trouble connecting with Red as promised yesterday, but WFIR anchor-reporter Gene Marrano spoke with her yesterday afternoon and now here is a "Longer Listen":