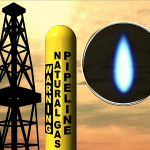 RICHMOND, Va. (AP) – A regulatory panel has declined calls from environmental groups, landowners and others to reconsider important water-quality permits for two natural gas pipelines.
The State Water Control Board met Tuesday in Richmond to consider public comments it solicited earlier this year about the permits granted by the U.S. Army Corps of Engineers for the Mountain Valley and Atlantic Coast pipelines.
Staff from the Department of Environmental Quality gave an overview of the thousands of comments received, and the board also heard from attendees of the packed hearing, which was raucous and contentious at times.
Critics have argued the Corps' review process is overly broad and have pushed for additional protections. DEQ has defended the process, and both pipeline companies say the review has been rigorous.
The board weighed a motion to consider re-evaluating or revoking the permits but voted it down.