Across Virginia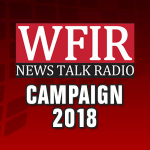 Senator Tim Kaine continues to hold a comfortable lead in all statewide polls, and that helps him campaign for something else in next month's elections — control of the House of Representatives. His campaign is running ads aimed at black and Hispanic voters as part of the effort to boost turnout in several Virginia Congressional districts Democrats hope to flip this year. WFIR's Evan Jones has the story: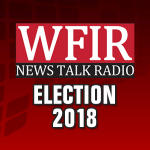 RICHMOND, Va. (AP) — Virginia voters have just over a week left to request an absentee ballot to complete by mail.The state doesn't have early voting but allows absentee voting if you can't make it to the polls on Election Day for a variety of reasons. The deadline to request an absentee ballot to be mailed to you is 5 p.m. Oct. 30. You can do so online or by contacting or visiting a registrar's office.Absentee ballots must be returned to your local general registrar's office by 7 p.m. on Election Day, which is Nov.  6. Voters can also complete an absentee ballot in person through Nov. 3. Qualifying reasons for absentee voting include pregnancy, a religious obligation or personal business or vacation outside where you live on Election Day.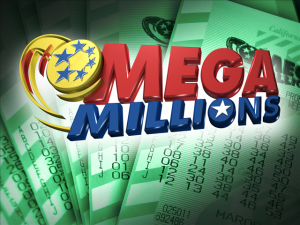 As those big lottery jackpots keep growing, one ticket bought in our area is presumably a pretty good consolation prize — a $1 million winner. The Virginia Lottery reports it was a MegaMillions ticket purcased at the Whistle Stop along Route 40 east of Rocky Mount in Franklin County. And somebody bought a ticket at the Towne Square Kroger in Roanoke worth $10,000.
From the Virginia Lottery: More than 336,000 tickets bought in Virginia won prizes in the Friday, October 19, Mega Millions drawing. But no ticket in Virginia or anywhere else matched all six numbers to win the jackpot, so the jackpot for the Tuesday, October 23, drawing grows to a jaw-dropping $1.6 billion.
Two Virginia tickets each won $1 million in Friday's drawing. Those tickets were bought at:
Gum Spring BP, 911 Cross Country Road in Mineral
Whistle Stop, 11729 Old Franklin Turnpike in Union Hall
Two Virginia tickets each won $20,000. They were bought at:
Parham Pit Stop, 807 East Parham Road, Henrico
7-Eleven, 615 East Market Street, Leesburg
Five tickets bought in Virginia won $10,000 apiece. They were bought at:
7-Eleven, 14517 Jefferson Davis Highway, Woodbridge
Rite Aid, 4720 Lee Highway, Arlington
Sunrise Family Market, 4140 Lankford Highway, Exmore
7-Eleven, 1001 East Main Street, Richmond
Kroger, 5050 Rutgers Street, Roanoke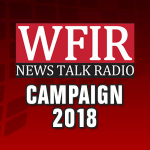 RICHMOND, Va. (AP) — Vice President Mike Pence has stumped in Virginia with three Republican congressional candidates ahead of midterm elections 2½ weeks away. He traveled to Richmond to rally Republican voters with Rep. Dave Brat, Ryan McAdams and Denver Riggleman. The candidates met Pence at Richmond's international airport.
Pence tweeted a photo from a Saturday rally for McAdams, describing the longshot to unseat incumbent Democratic Rep. Don McEachin as a "strong conservative."
He also rallied support for Brat and Riggelman. Brat is a two term incumbent in a closely watched race against ex-CIA operative Abigail Spanberger. Riggleman is trying to succeed retiring Rep. Tom Garrett in the 5th Congressional district.
Pence then headed to West Virginia to support state Attorney General Patrick Morrisey in his bid to unseat Democratic Sen. Joe Manchin.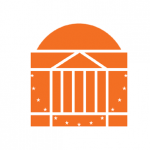 CHARLOTTESVILLE, Va. (AP) — The new president of the University of Virginia has promised free tuition for students in families earning less than $80,000 a year. President James Ryan made the pledge Friday during his inauguration.
He said he envisions a community that "opens wide the door to opportunity" for first-generation, low- and middle-income students.
Ryan also pledged that students from Virginia families earning less than $30,000 will get both free tuition and free room and board.
Ryan did not give a precise timetable, saying "there is more work to be done … but we might as well get started."
Ryan graduated from UVA's law school in 1992 and spent 15 years as a UVA law professor before joining Harvard in 2013.
Current tuition for in-state students at UVA is about $13,700 a year.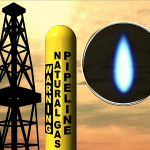 RICHMOND, Va. (AP) — Virginia environmental regulators approved engineering plans for the Atlantic Coast Pipeline on Friday, a move that means the project has the state's permission to begin construction.
Developers will now ask the Federal Energy Regulatory Commission for authorization to start construction in Virginia, pipeline spokesman Aaron Ruby said. Work is already underway in West Virginia, where the natural gas pipeline begins, and in North Carolina.
The Virginia Department of Environmental Quality announced late Friday afternoon it had approved the project's erosion and sediment control, stormwater management and karst protection plans, which outline engineering designs intended to protect water quality during and after construction.
The sign-off on the plans, which had been under review for over a year, means a water quality permit takes effect and the project has Virginia's permission to start construction along the 300 miles it will cross in the state, the department said in a statement. The terrain it will cross includes steep slopes and hundreds of water bodies.
Environmental groups have argued the plans should not be approved, and they have filed legal challenges against a number of other permits, which have led to project delays.
Virginia Secretary of Natural Resources Matthew Strickler acknowledged in a statement that the Atlantic Coast and similar Mountain Valley pipeline have "raised concerns."
He said the plans had been carefully reviewed, modified and "intensified" before being approved.
"We remain dedicated to holding them to the highest environmental standards possible pursuant to state authorities," Strickler said.
Ruby called the approvals a "major step forward."
"Thousands of hardworking Virginians and local businesses across the state will soon be hard at work building this transformational project," he said in a statement.
Richmond-based Dominion Energy is the lead developer of the pipeline, which supporters say will create jobs, lure new manufacturers to the area, lower energy costs and help utilities transition away from coal.
Opponents say it will degrade water quality, trample on property rights and commit the region to fossil fuels when it should be investing in renewable energy instead.
"We simply don't need hundreds of miles of costly and environmentally destructive gas infrastructure to keep the lights on in Virginia, but sadly, this approval is a step toward marrying Virginia to a future of higher energy costs and volatile fossil fuels for years to come while Dominion Energy profits handsomely at our expense," Lee Francis, deputy director of the Virginia League of Conservation Voters, said in a statement.
Developers have previously said they were aiming to have the pipeline in service during the fourth quarter of 2019. Ruby said Friday they are evaluating whether legal challenges that have led to halts in construction have had any long-term impact on that timeline.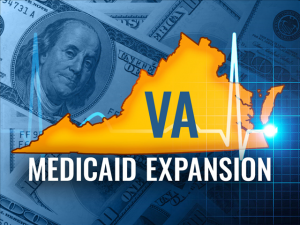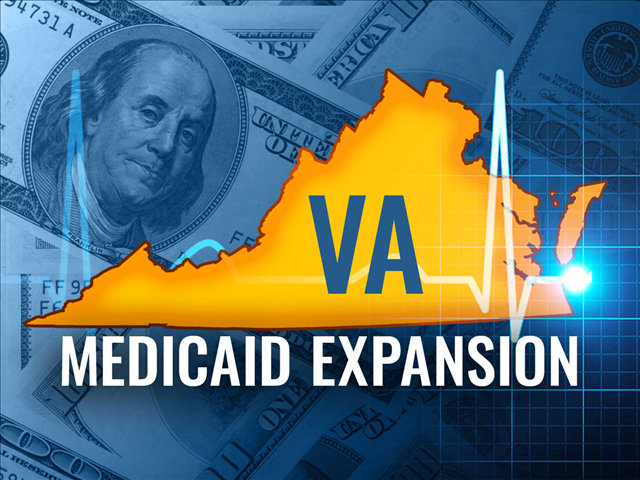 Virginia is preparing to accept applications for people newly-eligible to receive health coverage under Medicaid expansion. The signup period will begin November 1st for coverage that will become effective January 1st. It will cover men and women between 19 and 64 who are not eligible for Medicare and who fall within certain income requirements.
From Governor Northam's Office: Governor Ralph Northam today announced that beginning on November 1, 2018, state agencies will accept applications from Virginia adults newly eligible for health coverage under Medicaid expansion. "When both sides of the aisle came together earlier this year to pass Medicaid expansion, the Commonwealth set a realistic, aggressive timeline for implementation and I'm proud to report the remarkable progress we're making on these goals in close coordination with our federal partners," said Governor Northam. "Virginia will begin accepting applications for expanded health coverage on November 1. I encourage all Virginians to get acquainted with the new eligibility rules and learn how they and their family members qualify for access to quality health coverage."
Eligible adults will begin receiving services starting January 1, 2019. The new coverage is available to men and women ages 19 through 64 who are not eligible for Medicare and who meet income requirements, which vary by family size. For example, a single adult with an annual income at or below $16,754 may be eligible for coverage. An adult in a three-person family with a total household annual income at or below $28,677 may be eligible.
More information about the new health coverage and eligibility rules is available at www.coverva.org. The website includes an eligibility screening tool to help individuals assess whether they may qualify for coverage. Visitors to the website can sign up to receive regular information through email and text about the new coverage and enrollment process. Information is also available by calling 1-855-242-8282. Individuals who are deaf or hearing impaired can call 1-888-221-1590.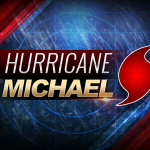 The remains of Hurricane Michael may be long gone, but the after-effects continue for VDOT. Officials say well over 100 roads in the Lynchburg District alone remained closed Monday, most of them secondary roads in Pittsylvania, Halifax, Prince Edward and Charlotte Counties. Major highway closures include portions of US 58 in Halifax and Pittsylvania Counties. As WFIR's Evan Jones reports, some of the closures may last months: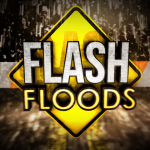 RICHMOND, Va. (AP) — Far north of where Michael made landfall, flash flooding and treacherous roads in Virginia claimed at least five lives, including a firefighter responding to a crash and a man swept away after his vehicle was swamped. Michael roared through Virginia starting Thursday afternoon, a day after it began its deadly march through the Southeast. On Friday, the Virginia Department of Emergency Management said the state medical examiner has ruled that four drownings and the firefighter's death were storm-related.
Some of the worst bands of the storm pummeled Danville and surrounding Pittsylvania County, near the North Carolina state line. Three people died in those areas after rushing floodwaters overtook their vehicles. "I have never seen anything close to this in my entire life," said Christie Wall, 43, a lifelong Danville resident and the business manager of a packaging distributor that was flooded in the city's downtown. Wall said flooding was "everywhere" in the city of 43,000, washing away streets wherever there seemed to be a creek nearby.
Danville police said William Lynn Tanksley, 53, died after being swept away from his vehicle during a flash flood Thursday afternoon. Hours later, police said Jennifer Bjarnesen Mitchell, 60, died after her vehicle was stranded and then overcome by floodwaters. About 10 miles (16 kilometers) away in the Mount Hermon area, fast-moving floodwaters swept away James E. King Jr., 45, of Dry Fork, Virginia. His body was later found downstream by firefighters and State Police agents.
In Charlotte County, about 90 miles southwest of Richmond, a teenager was rescued while clinging to a guardrail after floodwaters swamped his family's car and swept away the teen's father and grandmother. Charlotte County Administrator Daniel Witt said the 17-year-old was rescued Thursday night after a local road was flooded. Virginia state police said two other occupants had also clung to bridge railings, but were swept away by the rushing water before rescuers could reach them.
Witt said the body of the boy's father was found late Thursday night. His grandmother had not been found by late Friday afternoon and was presumed dead, he said. Rescuers continued to look for her late Friday. "It was very shocking. My thoughts and prayers go out to the family," Witt said.
As the storm moved northeast and lashed the Richmond area, a firefighter was killed. He was among emergency personnel responding to a two-vehicle crash. The Hanover County Fire-EMS Department said in a statement that Fire Lt. Brad Clark died when a tractor-trailer struck a fire engine that came to the crash scene around 9 p.m. Thursday. The department said the fire engine had its lights and other emergency equipment activated. Officials said the crash happened during heavy storm conditions, with slick roads. Clark was among three members of the department who were injured, and he died at the scene, authorities said. The other two sustained serious injuries. The truck driver had to be extricated and had serious injuries.
The storm also led to many rescues in Virginia. In Pittsylvania County, state police said their rescue divers were called in when a boat capsized as three volunteer firefighters tried to reach people caught in the rising waters on a bridge. They were able to pull two firefighters and the motorist to safety. The third firefighter was swept downstream, but a local resident was able to pull him onto land.
In Danville, Vice Mayor J. Lee Vogler said it would be a while before officials could grasp the full extent of the damage. Much of the downtown and many parts of the city had been flooded. Even a train trestle that had been used during the Civil War was uprooted by the water. "In the span of 10 minutes, it went from being just another rainy day to a very serious storm," Vogler said. "There wasn't a whole lot people could do to avoid it. It was everywhere."
The National Weather Service said parts of the state got up to nine inches of rain and wind gusts of up to 80 miles per hour by early Friday. The storm downed trees and power lines across the state, cutting power to more than half a million customers.
PANAMA CITY, Fla. (AP) — At least six deaths were blamed on Michael, the most powerful hurricane to hit the continental U.S. in over 50 years, and by early Friday it wasn't over yet: a tropical storm long after Wednesday's landfall, Michael stubbornly kept up its punch while barreling up the Southeast, dumping heavy rains and spreading flash flooding misery as far away as Virginia.
High winds, downed trees, streets inundated by rising waters and multiple rescues of motorists from waterlogged cars played out in spots around Virginia and neighboring North Carolina. And while forecasters said Michael was gradually losing its tropical traits, it was a new chapter would begin as an extratropical storm predicted to intensify with gale force winds once it starts cross out into the Atlantic.
In North Carolina's mountains, motorists had to be rescued Thursday from cars trapped by high water. High winds toppled trees and power lines, leaving hundreds of thousands without power. Flash flooding also was reported in the big North Carolina cities of Charlotte and Raleigh. Similar scenes played out in parts of Virginia as the storm raced seaward.
All told, more than 900,000 homes and businesses in Florida, Alabama, Georgia and the Carolinas were without power.
Meanwhile, thousands of National Guard troops, law enforcement officers and rescue teams still had much to do in the hardest hit area: Florida's Panhandle. Families living along the Panhandle are now faced with a struggle to survive in a perilous landscape of shattered homes and shopping centers, the storm debris spread far and wide.
In one community, Panama City, most homes were still standing, but no property was left undamaged. Downed power lines and twisted street signs lay all around. Aluminum siding was shredded and homes were split by fallen trees. Hundreds of cars had broken windows. The hurricane damaged hospitals and nursing homes in Panama City, and officials worked to evacuate hundreds of patients.
"So many lives have been changed forever. So many families have lost everything," said Florida Gov. Rick Scott, calling it "unimaginable destruction."
An insurance company that produces models for catastrophes estimated Michael caused about $8 billion in damage. Boston-based Karen Clark & Company released that estimate Thursday, which includes privately insured wind and storm surge damage to residential, commercial and industrial properties and vehicles. It doesn't include losses covered by the National Flood Insurance Program.
And Michael also was deadly, both in Florida and beyond.
A man outside Tallahassee, Florida, was killed by a falling tree was the first of "4 storm-related fatalities" announced by the Gadsden County Sheriff's office. An 11-year-old girl in Georgia died when Michael's winds picked up a carport and dropped it through the roof of her grandparents' home. A driver in North Carolina was killed when a tree fell on his car.
Some fear the toll can only rise as rescue teams get around storm debris blocking roads and reach isolated areas.
More than 375,000 people up and down the Gulf Coast were ordered or urged to clear out as Michael closed in. But emergency authorities lamented that many ignored the warnings.
The Coast Guard said it rescued at least 27 people before and after the hurricane's landfall, mostly from coastal homes. Nine people had to be rescued by helicopter from a bathroom of a home in hard-hit Panama City after their roof collapsed, Petty Officer 3rd Class Ronald Hodges said.
In hard-hit Mexico Beach alone, state officials say, 285 people in Mexico Beach defied a mandatory evacuation order ahead of Michael. The task ahead: finding and hopefully safely accounting for all those who stayed behind.
National Guard troops made their way into the ground-zero town and found 20 survivors initially Wednesday night, and more rescue crews are arriving. But the fate of many residents was unknown.
Mishelle McPherson and her ex-husband searched for the elderly mother of a friend. The woman lived in a small cinderblock house about 150 yards (meters) from the Gulf and thought she would be OK. The home was found smashed, with no sign of the woman.
"Do you think her body would be here? Do you think it would have floated away?" McPherson asked.