Across Virginia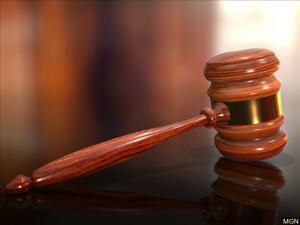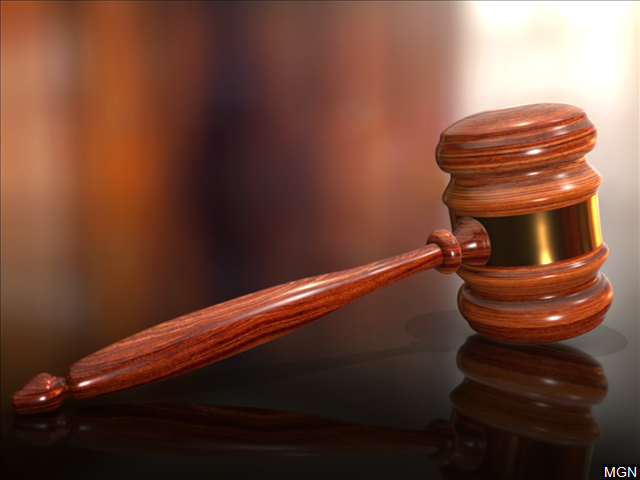 RICHMOND, Va. (AP) _ The Virginia Supreme Court has upheld the conviction of a Franklin County man who was sentenced to six months in jail for hanging a black-faced dummy by a noose in his front yard. Jack Eugene Turner of Rocky Mount was convicted in 2015 of violating a state law that prohibits hanging a noose to intimidate. Turner, who is white, was upset with his black neighbors. In his appeal, Turner's lawyer argued that the law only bars displays of nooses on public land, not on private property. But the state Supreme Court, in a ruling Thursday, found that the noose display was considered to be on a public place because it was clearly visible from a public road.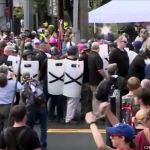 RICHMOND, Va. (AP) – The Republican-controlled Virginia General Assembly has defeated every bill the city of Charlottesville advocated for in the wake of a white nationalist rally last summer that shocked the nation.
The August rally organized in part to protest Charlottesville's decision to remove a Confederate monument descended into chaos, and the day ended with three people dead.
In the aftermath, two reviews recommended changes to state law to allow localities to enact limited gun restrictions. Bills that would have done so failed to make it to the floor of either chamber, as did bills intended to regulate independent militias like the ones that showed up in Charlottesville heavily armed.
Measures that would allow cities to remove Confederate monuments have also been defeated.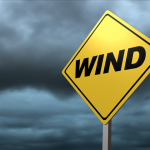 The National Weather Service has issued a High Wind Watch for a wide-ranging area that includes the Roanoke region. It is mainly for higher elevations along and near the Blue Ridge, where winds could gust up to 60 miles per hour. The watch is in effect from Thursday evening through Saturday morning.
From the National Weather Service: .HIGH WIND WATCH IN EFFECT FROM THURSDAY EVENING THROUGH SATURDAY MORNING… The National Weather Service in Blacksburg has issued a High Wind Watch, which is in effect from Thursday evening through Saturday morning. * Locations…Mountains and foothills of southwest Virginia and northwest North Carolina. * Hazards…Very strong to damaging wind. * Winds…Northwest 20 to 30 mph with gusts up to 60 mph. * Timing…Starting Thursday night and continuing into Saturday morning. * Impacts…Numerous downed trees and power outages likely. Minor structural damage possible. PRECAUTIONARY/PREPAREDNESS ACTIONS… A High Wind Watch means there is the potential for a hazardous high wind event. Sustained winds of at least 40 mph…or gusts of 58 mph or stronger may occur. Continue to monitor the latest forecasts.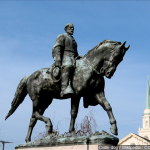 CHARLOTTESVILLE, Va. (AP) — The city of Charlottesville, Virginia, says it has complied with a judge's order to remove the black shrouds installed over two Confederate monuments after a white nationalist rally last summer. Charlottesville tweeted that city staff removed the shrouds Wednesday morning. A day earlier, a circuit court judge said they had to come down. The decision came during a hearing in a lawsuit against the city over its attempts to remove the monuments. Separately, The Daily Progress reports another city statue of a surveyor and soldier was hit with graffiti Tuesday. The graffiti said, "I can't breathe." Those were the last words of Eric Garner, a black man who died after a New York police officer's chokehold. His words have become a rallying cry in the national debate over policing, brutality and race.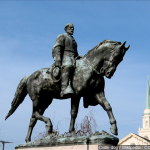 CHARLOTTESVILLE, Va. (AP) – A judge in Virginia has ordered the city of Charlottesville to remove the black shrouds that were installed over two Confederate monuments after a white nationalist rally last summer. Local news outlets report Charlottesville Circuit Court Judge Richard Moore gave the city 15 days from the time an official order is signed to remove the tarps. They currently cover statues of Robert E. Lee and Thomas "Stonewall" Jackson. The tarps have been removed several times since being put up in August as a sign of the city's mourning of the deadly violence at the August rally. Moore's decision came during a hearing in a lawsuit against the city, which is seeking to remove the monuments. The city said in a statement that it is disappointed by the ruling but will respect the court's decision.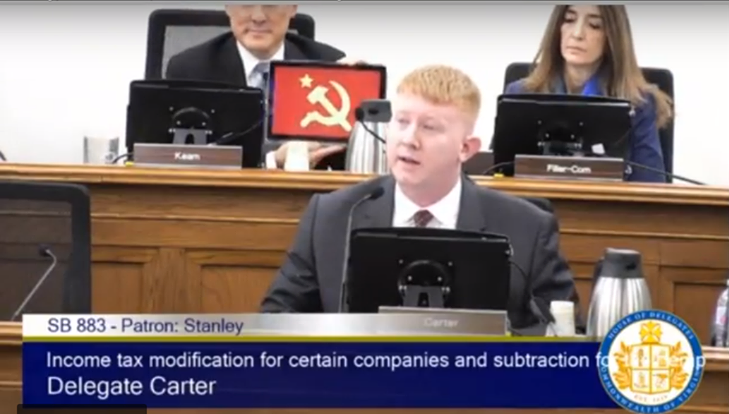 RICHMOND, Va. (AP) – A Virginia lawmaker held up an image of a hammer and sickle behind a freshman Democratic legislator affiliated with the Democratic Socialists of America during a finance committee session.
The Richmond Times-Dispatch reports Del. Mark Keam, D-Fairfax, apologized on the House floor for displaying the Communist symbol on a tablet behind Del. Lee Carter, D-Prince William, earlier that day, while the latter criticized the philosophy behind legislation offering tax breaks to corporations creating jobs in economically depressed areas. Carter's ideology has often been a target of Virginia Republicans, but Keam's display highlights the tensions between mainstream Democrats and the left. Carter defeated an incumbent Republican delegate last year, despite no major support from the Democratic caucus.
Carter later pointed out on Twitter that communism, socialism and democratic socialism are separate ideologies.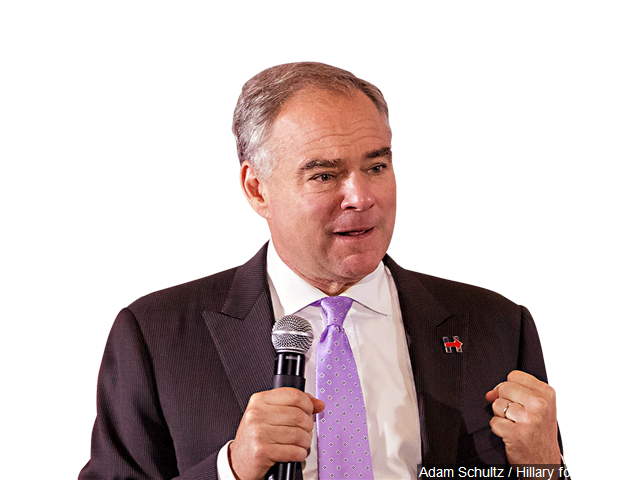 U.S. Senator Tim Kaine listed the NRA as his top reason why there's not more gun-control legislation after tragedies like Parkland, Florida. WFIR's Ian Price has more ahead of a roundtable discussion Virginia's junior senator is holding today in Richmond: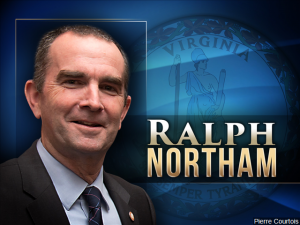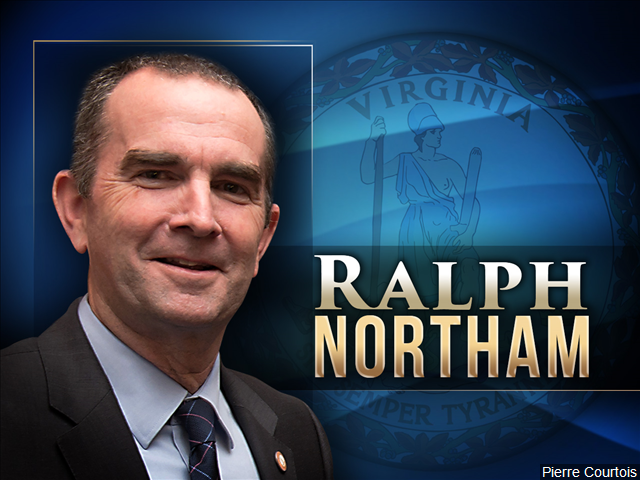 From Virginia Tech: February 26, 2018 — Gov. Ralph Northam will address Virginia Tech's Class of 2018 during University Commencement exercises to be held on Friday, May 11, continuing the tradition of inviting new Virginia governors to deliver the commencement address. The University Commencement ceremony will begin at 8:30 a.m. at Lane Stadium/Worsham Field. A complete schedule of commencement ceremonies and additional commencement information can be found on the commencement website. "We're pleased Gov. Northam graciously accepted our invitation to speak to our graduating students," said Virginia Tech President Tim Sands. "His leadership in medicine, business, and government makes him an ideal choice to inspire our graduates during the commencement celebration." Since 1990, first-year Virginia governors L. Douglas Wilder, George F. Allen, James S. Gilmore III, Mark R. Warner, Timothy M. Kaine, Robert F. McDonnell, and Terence "Terry" McAuliffe have delivered the commencement address at Virginia Tech.
A native of Virginia's Eastern Shore, Northam graduated from Virginia Military Institute and Eastern Virginia Medical School. Before his inauguration as the 73rd governor of the Commonwealth of Virginia in January, Northam served as an Army doctor, pediatric neurologist, business owner, state senator, and lieutenant governor. As governor, Northam is working toward ensuring that every Virginian has the opportunity for good health, a good education, and a good job.
Northam and his wife Pamela Northam have two adult children: Wes, a neurosurgical resident in Chapel Hill, North Carolina; and Aubrey, a web developer in Richmond.
NORFOLK, Va. (AP) — The History channel's series "American Pickers" will soon be filming in Virginia. The Virginian-Pilot reports that a film crew from the documentary show has plans to head to the state this spring to hunt for "unique antique collections and interesting stories" behind the items. The newspaper says anyone interested in appearing on the show should contact americanpickers@cineflix.com or call 1-855-OLD-RUST. Any kind of business or museum is not eligible.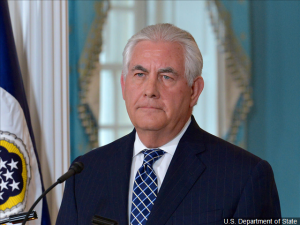 LEXINGTON, Va. (AP) — The Virginia Military Institute has announced that Secretary of State Rex Tillerson will speak at its graduation exercises on May 16. Tillerson concluded a career of more than 40 years in the petroleum industry before retiring as chairman and chief executive officer of ExxonMobil at the end of 2016. He was sworn in as Secretary of State in 2017. Tillerson is a former member of the Boy Scouts of America's executive committee and served as the national president of the Boy Scouts from 2010 to 2012. Gen. J.H. Binford Peay III, superintendent of VMI, cited Tillerson's career in managing an international energy company and as Secretary of State. He said Tillerson's success and his long record of service "will resonate especially well with our graduates."