Across Virginia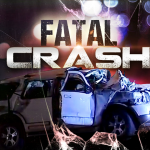 State Police say traffic deaths over the Labor Day weekend were more than double the number last year: 12 people killed statewide. This despite law enforcement efforts that saw state troopers cite more than 8,400 drivers for speeding.
From Virginia State Police:  Traffic deaths in Virginia reached a three-year high during the 2018 Labor Day weekend. According to preliminary reports, a dozen individuals were killed in 11 fatal crashes during the four-day statistical counting period (12:01 a.m. Aug. 31, 2018 – 12 a.m. Sept. 3, 2018), which marks the highest number of crashes recorded since 2015 when 16 fatalities occurred over the holiday weekend. In 2017, there were five traffic crashes on Virginia's highways.
This year's 11 holiday fatal crashes took place in the counties of Carroll, Culpeper, Fairfax, Page, Prince William, Smyth, Tazewell and York and the cities of Lawrenceville, Newport News and Norfolk. These crashes claimed the lives of three motorcyclists, a motorcycle passenger and three pedestrians. Of the remaining five crashes, two involved individuals who were not wearing a seat belt.
"For most, Labor Day marks the close of summer, the last neighborhood cookout and the start of a new school year, but for 12 families – the families of those who experienced the loss of a loved one this weekend – this holiday is forever changed, " said Col. Gary T. Settle, Virginia State Police Superintendent. "It's nothing short of alarming to have a 140 percent increase in fatalities compared to last year. What's more surprising is that many of the crashes we see on Virginia's highways could be prevented if we all do our part toward safety. That means buckling up, never driving impaired and always keeping our focus on the road."
Once again this year, Virginia State Police participated in Operation C.A.R.E. (Crash Awareness and Reduction Effort), which is a state-sponsored, national traffic safety initiative intended to reduce crashes, fatalities and injuries due to impaired driving, speed and failing to wear a seat belt through increased law enforcement visibility and traffic enforcement during major holidays.
During the 2018 Labor Day weekend, Virginia State Police troopers cited 8,427 speeders and 2,050 reckless drivers. They also issued citations for 1,024 occupant restraint violations, including 227 to adult motorists who failed to secure a juvenile passenger in a child safety seat, booster seat or seat belt. In addition, 72 drunk drivers were arrested and charged with DUI.
Funds generated from summonses issued by Virginia State Police go directly to court fees and the state's Literary Fund, which benefits public school construction, technology funding and teacher retirement.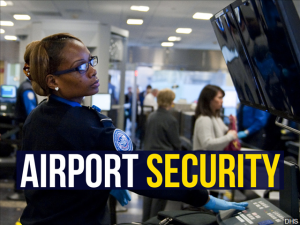 RICHMOND, Va. (AP) _ The Virginia Department of Motor Vehicles will soon start offering residents the option to upgrade their driver's licenses or other IDs to meet federal requirements that will affect plane travelers. Virginia licenses aren't currently compliant with the federal REAL ID program, which was enacted after the Sept. 11 attacks. Beginning in October 2020, noncompliant IDs won't be sufficient for boarding a plane or entering secure federal facilities or military bases. Officials said in a news release Tuesday that applicants can seek the new IDs beginning Oct. 1. They must apply in person and provide physical documentation of their identity, legal presence in the U.S., Social Security number and two proofs of residency. There will be a $10 surcharge, as well as standard fees.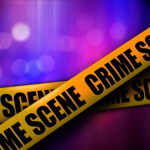 WARRENTON, Va. (AP) _ Authorities in Virginia say a man was charged with murder after his sister was found dead in an inflatable pool. The Fauquier County Sheriff's Office issued a news release saying that deputies found the woman dead in the inflatable pool Saturday on the rear deck of a home. Deputies determined that there had been a physical altercation at the home, where the woman lived. Another relative found her dead and called 911. The Sheriff's Office said the victim was 53-year-old Angie A. Walls of Warrenton. The cause of death is being investigated through a pending autopsy. The news release said detectives charged her brother 51-year-old Ashton Dunlap Berry with first degree murder. He was being held without bond. The public defender's office didn't immediately respond to a message left over the holiday weekend asking if one of its lawyers would represent Berry.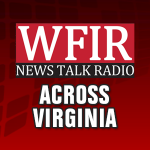 SMITHFIELD, Va. (AP) — A person has been charged with boating under the influence in Virginia after a craft overturned and 10 people had to be rescued. The Daily Press reports that the incident occurred early Saturday morning in the James River between Smithfield and Newport News.
Multiple agencies were called shortly before 4 a.m. to the incident near the James River Bridge. They found 10 people adrift. Two were taken to a hospital for minor scrapes.
The operator of the boat has not been identified. He or she was charged by the Virginia Marine Police. Details on what caused the boat to overturn were not immediately available.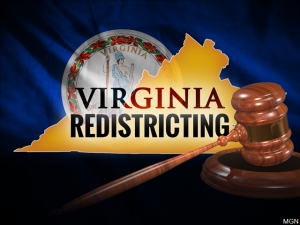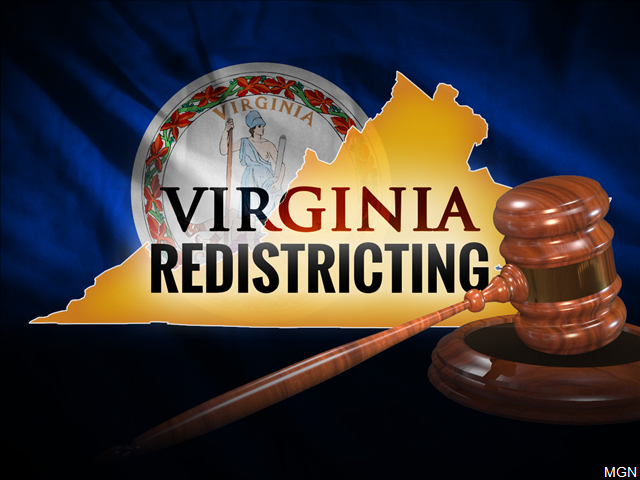 RICHMOND, Va. (AP) _ Virginia House Democrats have unveiled their proposed fix to the state's electoral map after a court ruled that 11 legislative districts were unconstitutionally gerrymandered. Democratic House Minority Leader Del. David Toscano discussed the proposal at a news conference in Richmond Wednesday, a day before lawmakers are to reconvene for a special session. In June, a federal court ordered lawmakers to redraw the map after finding they had illegally packed black voters into certain districts to make surrounding districts whiter and more Republican. GOP lawmakers are appealing that decision, though judges ordered the map be redrawn by Oct. 30. Toscano says the proposal should be immediately referred to a committee for consideration Thursday. Parker Slaybaugh, a spokesman for GOP House Speaker Kirk Cox, couldn't immediately be reached.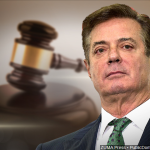 WASHINGTON (AP) — Former Trump campaign chairman Paul Manafort is asking to move his upcoming trial out of the nation's capital. His lawyers cite "intensely negative news coverage" and possible juror bias in requesting that the case be relocated to Roanoke, Virginia. Manafort was found guilty of eight counts last week in a separate trial in Alexandria, Virginia. His lawyers had also asked for that trial to be held in Roanoke, but the request was denied. In a court filing Wednesday, Manafort's lawyers said it's hard to imagine any other prosecution that's received "media attention of the same magnitude." They contend that reporting on the case has been sensationalized and negative. They say an inaccurate tweet from President Donald Trump may have contributed to a negative perception.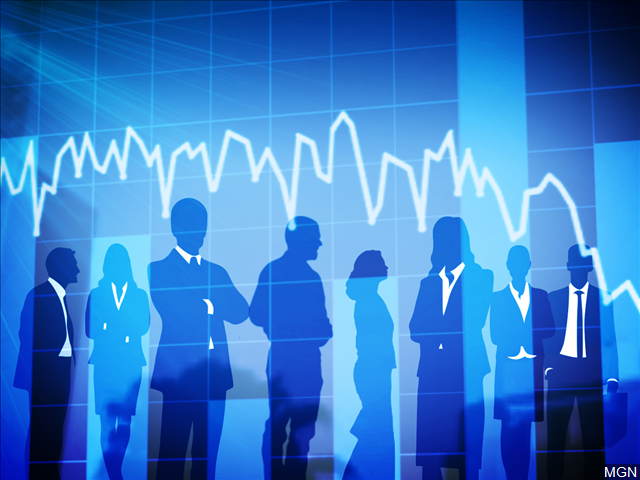 Do you consider yourself a hard worker? If a new Wallet Hub study is any indication, you might be working harder than your out-of-state friends. WFIR's Ian Price has more: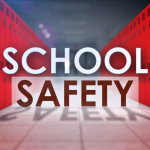 RICHMOND, Va. (AP) — Virginia Attorney General Mark Herring is warning a rural school district that its plan to arm teachers is unlawful. Herring's office released an opinion Tuesday saying the school board in Lee County should not proceed with its plan to let an undisclosed number of teachers and staff members carry guns in school. The board voted in July to arm teachers, saying it's a cost-effective way to protect against school shootings. The board wants school employees who carry guns to be designated as "special conservators of the peace" to try and exempt them from state law prohibiting guns in schools. But Herring, a Democrat, said this board's plan is still prohibited by law and arming teachers would make schools less safe.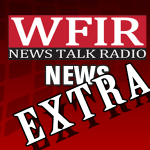 The Virginia Department of Transportation will combine with other state agencies to conduct a public meeting today in Salem on future improvements for the Interstate 81 corridor. Among the matters you are encouraged to address: how to pay for any improvements that might eventually take place. WFIR's Evan Jones hs more in today's AM News Extra:
The  meeting runs from 4:00 to 7:00 pm at the Salem Civic Center.
From VDOT:  The Office of Intermodal Planning and Investment, the Virginia Department of Transportation and the Department of Rail and Public Transportation continue to study the entire length of the Interstate 81 corridor in the Commonwealth of Virginia, in accordance with Senate Bill 971 (now 2018 Acts of Assembly Chapter 743). The study team has scheduled the second series of meetings for late August, which will focus on potential improvements and revenue sources.
Feedback provided by members of communities, industries and other stakeholders will be considered as team members continue study of the corridor throughout the summer and prepare a draft plan report in the fall. The team will make recommendations to the Commonwealth Transportation Board (CTB) for adoption prior to the opening of the 2019 General Assembly session.
Presentations will be held at the beginning of each meeting at 4 p.m. followed by an open house through 7 p.m., which will allow attendees to speak one-on-one with study team members, ask questions and provide written and verbal comments.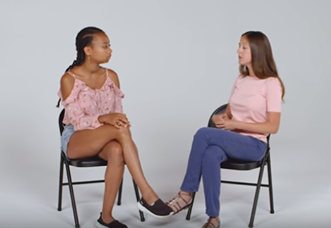 A popular Youtube channel welcomed a Virginia Tech shooting survivor for an episode to speak with children about her experiences. WFIR's Lillian Boyd with more:
To watch the full video, click here.