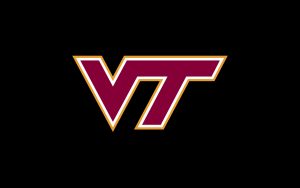 A Virginia Tech insider is reacting to the Hokies hiring Penn State's Defensive coordinator to be their new head coach. WFIR's Clark Palmer has that story.
Statement from Penn State Head Football Coach James Franklin :"I'm truly excited for Brent and his family. I know Blacksburg has held a special place in Brent's heart since his time as a graduate assistant at Virginia Tech. Coach Pry and I have a relationship dating back to my college playing days, and I know how hard he's worked for this opportunity. I will forever be grateful for Brent's friendship, support and loyalty. He's a passionate leader who will inspire his team to play their best football; but his greatest strengths are his dedication, relatability and humility. It's those characteristics combined with his deep understanding of X&O's that will serve Virginia Tech and the entire Blacksburg community best. I will forever be a fan of Brent Pry and look forward to cheering him on as he takes this next step in his career."
PREVIOUS: Current Penn State Defensive Coordinator Brent Pry is rumored to be the frontrunner to become the next head football coach at Virginia Tech. Yahoo Sports is reporting while no deal has been reached yet, the hire is expected to be announced soon. Pry was a graduate assistant at Virginia Tech in the mid-1990s.