Across Virginia
LOCAL UPDATE: The latest National Weather Service forecast for the Dan River is not nearly as dire as first predicted. The Dan is still expected to crest at 8 1/2 feet above flood stage Tuesday afternoon, just touching the level considered "major". But that is well below initial forecasts that suggested the river would approach record flood levels. The Roanoke River appears to be near its expected high point, and it is forecast to recede overnight and into tomorrow. The river is about a foot and a half above flood stage, causing flooding to parts of the greenway but at last report, not impacting any homes or businesses. The National Weather Service has dramatically lowered its forecast for the New River in Radford. The latest projection calls for it to reach its high point early tomorrow about a half foot above flood stage.
Here is the latest regional radar from WDBJ7:
National Update
FAYETTEVILLE, N.C. (AP) — The river seethed a quarter-mile away, bulging from its banks, so the patrol cars circled the neighborhood three times.
"Get out now," a voice boomed from a bullhorn. "This is an emergency."
Waheeda Reese and her 14-year-old daughter, Anissa, were inside watching news reports about drowned towns all over the state and rain that hadn't yet stopped.
"All that water is going to come this way," Anissa said, trying to convince her mother it was time to leave. The city had taped a mandatory evacuation notice to their front door, and a friend in the fire department had called to warn: "I don't want to have to come pick you up in a boat."
They still had 22 hours until a deadline to go, and Waheeda wanted to stay. She pointed out the window and said, wishfully, "Look, I think the rain's letting up."
As the days drag on, Hurricane Florence has taken this deceptive turn: The violent winds that rattled shingles off houses and tore down trees have subsided, and the pounding rain has eased, lulling many in the storm's path into believing they've already weathered the worst of it — even as rivers quietly churn and continue to rise.
More than 7,000 people were ordered to evacuate by Sunday afternoon. But many, weary of a storm that's lingered on and on, did their own rough calculus of the odds and decided to stay.
As the Cape Fear River swelled, rescue teams trudged along its banks, pleading with people to get out of its way. Police officers went door to door. The mayor of Fayetteville presented the problem in the starkest of terms: Evacuate or notify your legal next of kin.
Military trucks in rural corners of the county barreled down dirt roads quickly becoming mud pits. "Please go," soldiers asked stubborn residents along the massive river that curls downstream through small towns, farms and rural mobile home parks and into the city of Fayetteville, where the Reeses live in a subdivision that butts up against the bank.
Anissa's friend down the street was evacuating with his family and knocked on her door, begging her and her mother to come. The Reeses had packed their things just in case, tucking important documents in a water-tight bag. They stacked chairs on top of tables and moved all the family photos upstairs. Then they waited to see what would happen.
A few miles away, a high-water rescue team comprising two dozen soldiers from Fort Bragg rested on cots in an arena — preparing for water to surge into neighborhoods and send residents climbing out windows and onto rooftops, a familiar scene since Florence made landfall Friday morning.
"I want to make sure those citizens realize the decisions they're making," said Lt. John Savage, who commands the team that knocked on doors to talk with those staying behind. "We have thorough conversations with them to let them know the gravity of the situation they're in."
Over the weekend, a military truck rolled down the mucky lane to Kevin Blades' house 20 miles (32 kilometers) upstream from Fayetteville, near where the Cape Fear and Little rivers meet. Savage said there is particular concern about this area. Six horses were drinking from floodwater already pooling on the front lawn. Power had been out for days. The dirt road to the house was so soggy, the truck got stuck in the mud and Blades and a neighbor had to tow it out.
Blades informed the soldiers he planned to stay anyway and not to worry because he had an escape plan in mind. "If I have to," he said, "I'll ride the horses out of here."
The soldiers left, the Blades played cards, the rain poured on, and the river rose.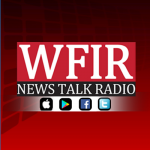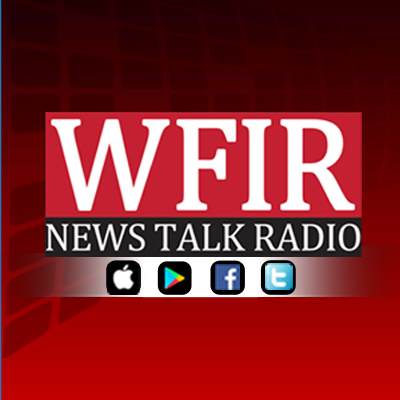 Check back for running updates
MONDAY: The Roanoke River appears to be near its expected high point, and it is forecast to recede overnight and into tomorrow. The river is about a foot and a half above flood stage, causing flooding to parts of the greenway but at last report, not impacting any homes or businesses.
The Red Cross plans to close the Roanoke emergency shelter at the Berglund Center at noon Tuesday. 16 people were there at last report, and both the Red Cross and Roanoke Rescue Mission are prepared to offer services if needed.
The Roanoke Roanoke River appears to be near its expected high point, and it is forecast to recede overnight and into tomorrow. The river reached about a foot and a half above flood stage, causing flooding to parts of the greenway but at last report, not impacting any homes or businesses.
The National Weather Service has dramatically lowered its forecast for the New River in Radford. The latest projection calls for it to reach its high point early tomorrow about a half foot above flood stage. Earlier projections had called for the possibility of major flooding there.
Roanoke City officials continue to monitor the weather forecast and river levels. Officials say the City Fire Department still has two swift waster rescue teams on standby.  They are telling residents to check the city's website and social media for the most up to date information.
SUNDAY EVENING: The National Weather Service in Blacksburg has issued a Flash Flood Warning for  Roanoke City, Roanoke County, Salem, Franklin County, northeastern Floyd County, Danville, Pittsylvania County, Martinsville, Henry County, and eastern Patrick County until 8:30 am Monday. A second Flash Flood Warning covers Montgomery County, Floyd County, Pulaski County and Radford until 9:30 am Monday.
SUNDAY AFTERNOON: The National Weather Service has issued a River Flood Warning for the Roanoke River at Roanoke until Tuesday afternoon. The weather service predicts minor flooding as the river rises close to one-and-a-half feed above flood stage Monday afternoon before receding below flood stage by early Tuesday morning. The only specifically-mentioned impact in the warning is for flooding along the Roanoke River Greenway.
From the National Weather Service: THE NWS in Blacksburg Va has issued a Flood Warning for the following rivers in Virginia: Roanoke River At Roanoke affecting Roanoke County, City of Roanoke and City of Salem. Rainfall from now Tropical Depression Florence both observed and forecast over the next 24 to 36 hours, will cause minor flooding along the Roanoke River mainly tomorrow and tomorrow night. This forecast is based heavily on additional forecast rainfall of 2 to 4 inches across the basin overnight and into tomorrow. If the rainfall exceeds this amount stages could be still higher or would be lower if the rain fails to reach expectations.
At 04PM Sunday the stage was 3.1 feet.  Flood Stage is 10.0 feet.  Minor flooding is forecast.
Forecast: Rise above flood stage by tomorrow afternoon and continue to rise to near 11.4 feet by tomorrow evening. The river will fall below flood stage by early Tuesday morning.
Impact: At 10.0 feet, Roanoke River Greenway path begins to flood along right bank.
SUNDAY MORNING: Forecasters expect the Roanoke River to reach its high point Monday evening right around the start of flood stage. It means that for now, only minor flooding is expected in the Roanoke Valley.
The Red Cross has opened a shelter at the Berglund Center. Pets are welcome as well, with the exception of exotic pets, wildlife or aggressive dogs. You should bring bedding, clothing, medications, and for children, a favorite comfort item like a stuffed animal.
SATURDAY LATE AFTERNOON: Roanoke County has taken the precautionary step of declaring a state of emergency. That enables the county to request state and local resources should they become needed.
SATURDAY MIDDAY: The latest river forecast shows the Roanoke river is expected to start rising above flood stage some time Monday morning and briefly reach major flood stage in the valley Monday night before quickly receding. The forecast models suggest the river will crest seven feet below its record high levels.
SATURDAY AM: As of mid-morning, Appalachian Power had reported up to 2,600 customers are without power in its Virginia service area, most of those concentrated in Floyd, Bedford and Franklin Counties. The utility says it has outside crews ready to assist its own in coming days as the number of outages is expected to greatly increase.
If you are on the road today, be prepared for periods of heavy rains and gusty winds. VDOT has issued a high wind advisory for I-77 between the North Carolina line up the mountain to Fancy Gap.
The first cancellations are starting to appear on the board at Roanoke-Blacksburg Regional Airport. If you have flight plans today, make sure to check with your airline.
The Town of Blacksburg is making sand bags available today until four for town residents as long as supplies last. You can pick them up at the Blacksburg Rec Center. The maximum per person is six.
FRIDAY PM: Roanoke College has cancelled all classes and events for Monday over potential flash flooding concerns. The college says essential services like dining and health will continue to be provided.
Roanoke County is urging residents to sign up for its "RoCo Alerts" citizen alert and warning system via the county's website, where there is also a "RoCo Alert" page with up to date emergency information. If you lose power but the county libraries still have it they will make power strips available where people can charge their phones and digital devices.
"Roanoke County Public Libraries will be making available additional power strips and we invite people to bring their digital devices and chargers to any of our locations. In the event of a power outage, the libraries will close. No fines will be assessed on any materials due to the library over the weekend."
Governor Northam lifted the mandatory evacuation order for low-lying areas of coastal Virginia. It came after the National Weather Service cancelled its tropical storm warning for coastal areas. Emergency Management officials are turning their focus to possible flooding in coming days in southwest Virginia.
The entire Blue Ridge Parkway is closing Friday at 8:00 pm in anticipation of Hurricane Florence's arrival. One of the few facilities that will remain open along the parkway is Peaks of Otter Lodge, but that will be accessible only by way on state route 43, not the parkway itself. The parkway closure will continue until further notice.
The National Weather Service has issued a Flash Flood Watch for much of Southside and southwest Virginia that covers three days — starting tomorrow morning and running through Monday evening. The watch area includes Roanoke, Franklin and Montgomery Counties. The weather service says four to eight inches of rain are likely in coming days, and locally higher amounts of 10 inches are possible along the Blue Ridge. The weather service says moderate to perhaps major flooding is possible along rivers that include the New and Roanoke.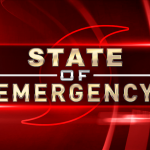 Emergency management officials say while Virginia appears all but certain to avoid the worst of Florence, the state is still prepared to respond to any significant flooding that is still possible in southwest regions into early next week. Some response resources are already in place in the southwest, and more can be brought in if needed.  WFIR's Evan Jones has the story.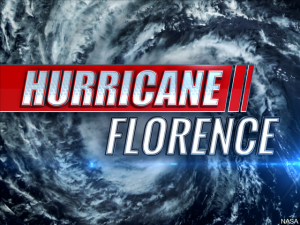 It looks increasing likely that Hurricane Florence will impact our part of Virginia with heavy rains — creating the potential for serious, widespread flooding. Emergency officials are saying it has the potential to be "catastrophic", and just because we are well inland does not mean we are out of trouble. WFIR's Evan Jones has more: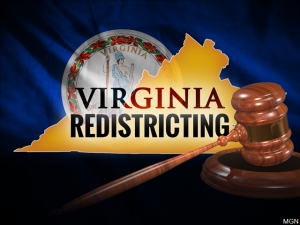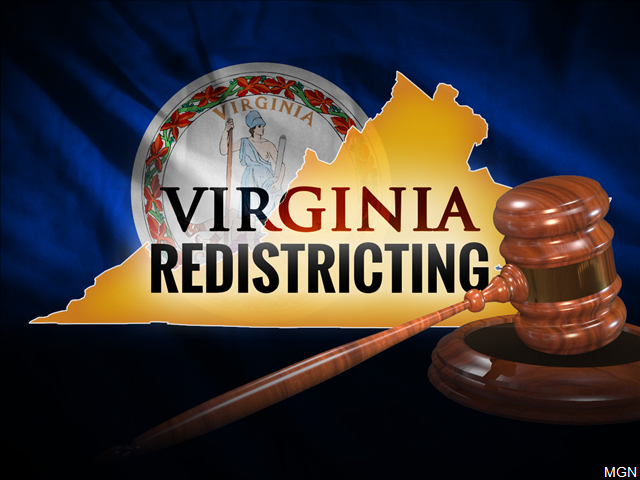 RICHMOND, Va. (AP) _ Virginia's attorney general is asking federal judges to redraw 11 state House districts found to be unconstitutionally gerrymandered and not wait for the General Assembly to do the job. Attorney General Mark Herring filed his request Monday for the court to begin the process of drawing new maps. Herring, a Democrat, said Virginia Republicans "have made clear" they don't plan to create a new map by an Oct. 30 court-ordered deadline. The court ruled in June that lawmakers illegally packed black voters into the 11 districts and ordered a new map drawn. Republicans are appealing that ruling and have said they are open to working with Democrats on a remedial plan. A federal court had to redraw Virginia's congressional map two years ago after lawmakers failed to do so.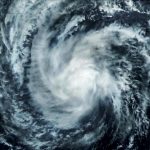 MIAMI (AP) – It's still way too early to know whether Tropical Storm Florence will strike the east coast, but public safety officials say anyone living along the mid-Atlantic coast or planning to visit there next week needs to pay attention. The storm is expected to re-strengthen to a hurricane, and several models have it close to the coast about a week from now.
Florence could cause life-threatening surf and rip currents along parts of the U.S. East Coast this weekend as the storm swirls across the Atlantic. Though weakened to a tropical storm, Florence is expected to regain hurricane strength as it nears Bermuda. Forecasters say it's too soon to tell where the storm will go because there's still a lot of uncertainty in its long-term track. The National Hurricane Center said the storm's maximum sustained winds early Friday were estimated to be 65 mph (104 kph). Florence was centered about 985 miles (1,585 kilometers) east-southeast of Bermuda and is moving west at 7 mph (11 kph). Forecasters say two low pressure systems off the coast of Africa behind Florence also have high chances of developing into tropical storms. There are no coastal watches or warnings currently in effect.
ATLANTIC CITY, N.J. (AP) – Contestants from Virginia and Louisiana have won titles in the second night of preliminary competition in the Miss America competition. Miss Virginia Emili McPhail won the onstage interview portion. McPhail graduated from Hollins University this past spring. Miss Louisiana Holli' Conway won the talent portion for a vocal performance. The third and final night of preliminary competition is Friday. The next Miss America will be crowned Sunday night in a nationally broadcast finale from Atlantic City.
Former Delegate Greg Habeeb may have left the General Assembly, but he isn't leaving Richmond. Habeeb will oversee the Gentry Locke law firm's expansion to the capital city, leading the firm's government and regulatory affairs team there. WFIR's Evan Jones has more: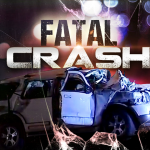 State Police say traffic deaths over the Labor Day weekend were more than double the number last year: 12 people killed statewide. This despite law enforcement efforts that saw state troopers cite more than 8,400 drivers for speeding.
From Virginia State Police:  Traffic deaths in Virginia reached a three-year high during the 2018 Labor Day weekend. According to preliminary reports, a dozen individuals were killed in 11 fatal crashes during the four-day statistical counting period (12:01 a.m. Aug. 31, 2018 – 12 a.m. Sept. 3, 2018), which marks the highest number of crashes recorded since 2015 when 16 fatalities occurred over the holiday weekend. In 2017, there were five traffic crashes on Virginia's highways.
This year's 11 holiday fatal crashes took place in the counties of Carroll, Culpeper, Fairfax, Page, Prince William, Smyth, Tazewell and York and the cities of Lawrenceville, Newport News and Norfolk. These crashes claimed the lives of three motorcyclists, a motorcycle passenger and three pedestrians. Of the remaining five crashes, two involved individuals who were not wearing a seat belt.
"For most, Labor Day marks the close of summer, the last neighborhood cookout and the start of a new school year, but for 12 families – the families of those who experienced the loss of a loved one this weekend – this holiday is forever changed, " said Col. Gary T. Settle, Virginia State Police Superintendent. "It's nothing short of alarming to have a 140 percent increase in fatalities compared to last year. What's more surprising is that many of the crashes we see on Virginia's highways could be prevented if we all do our part toward safety. That means buckling up, never driving impaired and always keeping our focus on the road."
Once again this year, Virginia State Police participated in Operation C.A.R.E. (Crash Awareness and Reduction Effort), which is a state-sponsored, national traffic safety initiative intended to reduce crashes, fatalities and injuries due to impaired driving, speed and failing to wear a seat belt through increased law enforcement visibility and traffic enforcement during major holidays.
During the 2018 Labor Day weekend, Virginia State Police troopers cited 8,427 speeders and 2,050 reckless drivers. They also issued citations for 1,024 occupant restraint violations, including 227 to adult motorists who failed to secure a juvenile passenger in a child safety seat, booster seat or seat belt. In addition, 72 drunk drivers were arrested and charged with DUI.
Funds generated from summonses issued by Virginia State Police go directly to court fees and the state's Literary Fund, which benefits public school construction, technology funding and teacher retirement.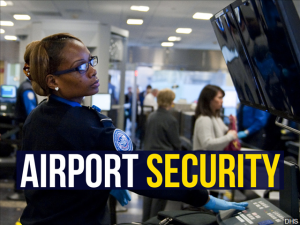 RICHMOND, Va. (AP) _ The Virginia Department of Motor Vehicles will soon start offering residents the option to upgrade their driver's licenses or other IDs to meet federal requirements that will affect plane travelers. Virginia licenses aren't currently compliant with the federal REAL ID program, which was enacted after the Sept. 11 attacks. Beginning in October 2020, noncompliant IDs won't be sufficient for boarding a plane or entering secure federal facilities or military bases. Officials said in a news release Tuesday that applicants can seek the new IDs beginning Oct. 1. They must apply in person and provide physical documentation of their identity, legal presence in the U.S., Social Security number and two proofs of residency. There will be a $10 surcharge, as well as standard fees.