Across Virginia
UPDATE: The Virginia AMBER Alert for the missing Harrisonburg woman and child has been canceled. However, the search for them continues. In accordance with program policy, the Alert must be canceled after a period of time.
PREVIOUS: The man believed to have abducted a grandmother and her granddaughter from Harrisonburg has been taken into custody. But police say the woman and girl are still missing. Police in Harrisburg, Pennsylvania are questioning Hareton Jaime Rodriguez-Sariol. Continue reading →
UPDATE from State Police: At the request of the Amherst County Sheriff's Office theVirginia State Police is investigating a motor vehicle crash which involved an officer involved shooting.  The crash and shooting occurred following a pursuit on Sunday (Aug 12) at approximately 11:18 a.m. on Route 29 near Spencer Mountain Road.
Amherst County Sheriff's Office received a lookout for a 2014 maroon Nissan Altima which may be traveling on Route 29, which was a suspect vehicle in a shooting in Nelson County.  A vehicle matching the description was spotted traveling south on Route 29 in Amherst County.  The Sheriff's Deputy attempted a traffic stop on the vehicle.  After the Deputy activated his emergency equipment the Nissan fled continuing south at a high rate of speed on Route 29.  As the Nissan approached Spencer Mountain Road, the vehicle ran off the left side of the roadway, lost control and crashed.
As the deputies exited their vehicles, the driver of the Nissan opened fire with a handgun from inside the Nissan striking one of the responding deputies. Deputies returned gunfire striking the suspect.
The suspect was identified as Anthony Makai Hutchinson, 40, of Waynesboro, Va.  Hutchinson died at the scene.
One Amherst County Deputy received a non-life threatening gunshot wound in the exchange.   Continue reading →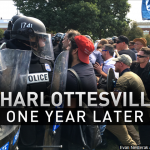 (AP)  A day after tensions between police and community activists nearly boiled over on the University of Virginia's campus, the city of Charlottesville plans to mark Sunday's anniversary of a deadly gathering of white supremacists with a rally against racial hatred. But 115 miles away in Washington, the principal organizer of last year's "Unite the Right" event will hold a "white civil rights rally," and police are preparing for counterprotesters.Jason Kessler abandoned plans for a similar anniversary event in Charlottesville. His Washington permit application says he expects 100 to 400 people Sunday afternoon in Lafayette Park, near the White House.
But some leading figures in the white nationalist movement have said they won't attend or encouraged supporters to stay away. And the events likely will be dwarfed by counterprotests, for which permits also have been issued.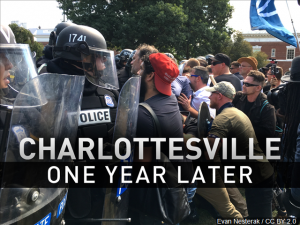 Businesses are opening in downtown Charlottesville, where visitors trickling in are being met by heavy security on the one-year anniversary of white nationalist violence in the Virginia city.
Around 10 a.m. Saturday, when many shops were beginning to open, law enforcement officers outnumbered visitors in the popular downtown shopping district. Concrete barriers and metal fences had been erected, and police were searching bags at two checkpoints where people could enter or leave.
Lara Mitchell, a sales associate at Ten Thousand Villages, a shop that sells artwork, jewelry, and other items, said the security seemed "a little bit over the top." But she added she doesn't fault authorities for taking such strict measures.
She says, "It's nice that they're here to protect us."
Saturday marks a year since white nationalists marched through the University of Virginia campus with torches, clashing with a group of counterprotesters. The following day, a much larger gathering of white nationalists near a downtown park erupted into violence.
___
RICHMOND, Va. (AP) _ Gov. Ralph Northam is proposing a plan to use extra state revenue from federal tax cuts to give a tax break to low- and moderate-income families. Northam outlined his proposal to reporters Friday, ahead of a speech to state legislative committees next week. Northam says recent changes in federal tax law have so far largely benefited corporations and high-income people. He wants to make the earned-income tax credit fully refundable, which he says could mean a windfall of "several hundred dollars" for about 400,000 families in Virginia. The earned-income tax credit provides support to low- and moderate-income working parents. Northam's proposal would have to be approved by the General Assembly. The governor says he also wants to use the revenue to invest in workforce training programs, broadband and education.
Virginia's Department of Motor Vehicles wants to get the word out about web sites and processing fees. There are other sites that will process your DMV requests — but for an additional fee, and some people aren't aware until it is too late. More from WFIR's Evan Jones.
08-10 Fake DMV Sites Wrap-WEB-WEB
Click here for the Virginia DMV web site.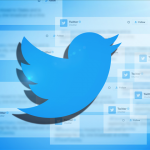 ROANOKE, Va. (AP) – The owner of a Virginia newspaper is suing a former reporter for refusing to give up control of a Twitter account the paper says it owns.
BH Media Group Inc., the parent company of The Roanoke Times, filed a lawsuit Monday alleging Virginia Tech football beat reporter Andy Bitter has misappropriated trade secrets by using the account at his new job at The Athletic website.
Another reporter started the account and the paper gave it to Bitter in 2011. He uses the handle @AndyBitterVT and has about 27,500 followers.
The lawsuit alleges Bitter was issued an employee handbook that makes it clear social media accounts "and communications on those accounts" are BH Media's property.
Bitter and a BH Media attorney declined to comment.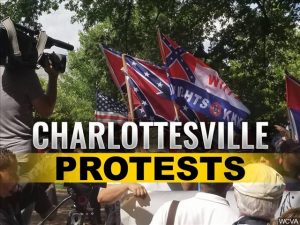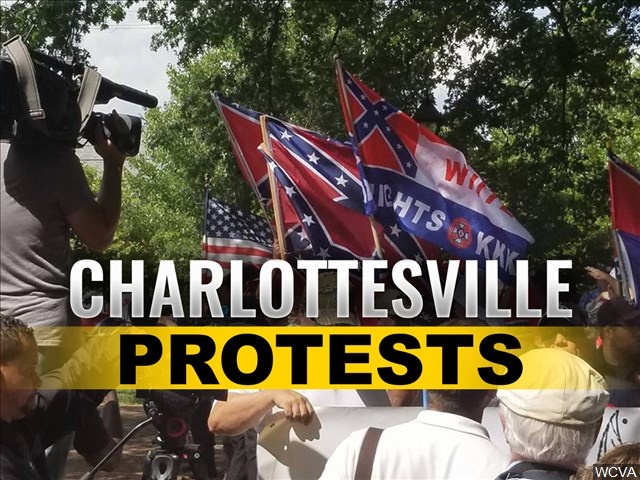 RICHMOND, Va. (AP) — Virginia Gov. Ralph Northam and the city of Charlottesville have proactively declared a state of emergency ahead of the one-year anniversary of a violent white nationalist rally in Virginia that left a woman dead and dozens of others injured. Officials said Wednesday the declaration would streamline state and local operations this weekend while also allocating $2 million in state funds. The declaration authorizes the Virginia National Guard to assist in security efforts. Law enforcement officials say there will be a heavy police presence meant to deter any violence. Only one organizer of last summer's rally seems intent on publicly marking the anniversary. Jason Kessler has vowed to press ahead with plans for an Aug. 12 rally in Washington, D.C., after Charlottesville denied him a permit.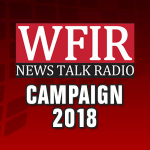 The City of Danville — and its economic circumstances — have become a recent hotspot in the campaign for U.S. Senate. It started at the debate in Hot Springs, when Republican challenger Corey Stewart tied Senator Tim Kaine to trade deals like NAFTA which he says have brought blight and high crime rates to Southside cities like Danville. Kaine says Danville is making a remarkable economic recovery with new employers and desirable jobs. WFIR's Evan Jones has the story: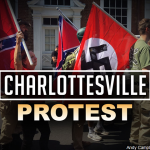 CAMP LEJEUNE, N.C. (AP) — A U.S. Marine identified as a member of a white supremacist group involved in violence during last summer's white nationalist rally in Charlottesville, Virginia, is out of the military after being convicted at a court-martial.
The Daily News of Jacksonville, North Carolina, reports Lance Cpl. Vasillios Pistolis was kicked out of the Marine Corps last month after serving a jail sentence at Camp Lejeune. Marine Corps Headquarters spokesman Maj. Brian Block said membership in extremist or hate groups violates core values.
Pistolis did not return a telephone message Sunday seeking comment. Marine Corps spokesmen with not respond to emailed messages on Saturday.
ProPublica and Frontline PBS reported in May that Pistolis was a member of a neo-Nazi group and bragged about violence he committed in Charlottesville in August 2017