Across Virginia
LYNCHBURG, Va. (AP) — An evacuation order that covered about 150 homes in Lynchburg has been lifted after workers opened a sluice at a nearby dam to reduce water levels. Officials in Lynchburg lifted the evacuation order Saturday afternoon. It had been in place since Thursday.Earlier Saturday, water resources workers opened a sluice at College Lake Dam to lower reservoir levels so officials can make repairs to the dam. The dam overflowed Thursday, prompting evacuation of about 150 homes in the city of 80,000. City officials said Friday that the dam is stable despite the damage it sustained.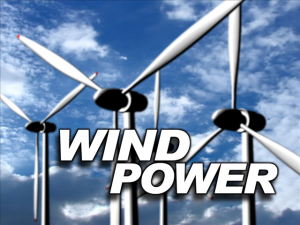 Gov. Ralph Northam announced Friday that Dominion Energy has filed for approval from the State Corporation Commission to erect two wind turbines. The initial demonstration project would stand about 27 miles off the coast of Virginia Beach. If approved, electricity would begin to flow in 2020. The power company has teamed up with Orsted, a Denmark-based energy firm. Speaking in Norfolk, Northam said the pilot project would provide critical information that would allow the industry to expand. The offshore wind industry would be operating in waters that are also used by the military and for commercial and recreational purposes. Dominion said it's funding the $300 million project with no added costs to taxpayers.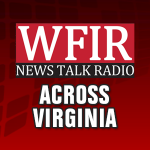 RICHMOND, Va. (AP) _ A statue of Confederate Gen. Robert E. Lee on Richmond's famed Monument Avenue has been vandalized. Red paint was splattered on the statue's base. The letters BLM, an apparent reference to the Black Lives Matter movement, was also sprayed on the base. Virginia Capitol Police, which is responsible for policing the monuments, told news outlets the vandalism occurred late Friday or early Saturday between patrols. The vandalism occurs a week ahead of the one-year anniversary of the deadly white nationalist rally in Charlottesville that was organized in part as a protest to plans to remove a Lee Statue there. A Richmond commission that reviewed the city's row of Confederate statues on Monument Avenue recommended earlier this year removing a statue of Confederate President Jefferson Davis but keeping others in place.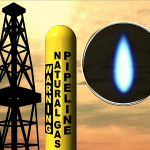 McLEAN, Va. (AP) — Federal regulators have ordered a stop to the construction of a 300-mile (483-kilometer) natural gas pipeline on a swath of national forest, following a recent decision by a federal appeals court. In a letter Friday to Mountain Valley Pipeline officials, the Federal Energy Commission said that the company hadn't obtained rights-of-way or temporary use permits needed for the pipeline to cross federally owned lands since the 4th Circuit Court of Appeals canceled permits last week. Therefore, it says, construction "must cease immediately." Construction of the pipeline, which would run through Virginia and West Virginia, prompted protests earlier this year from environmentalists. Some protesters have climbed into trees on the pipeline's path and chained themselves to construction equipment.
UPDATE: Both southbound lanes of Interstate 81 in Rockbridge County have reopened following this morning's tractor trailer crash at mile marker 196 near Lexington. The detour at exit 200 (Fairfield) has been lifted. Motorists should continue to expect significant congestion on southbound I-81 and Route 11 in Rockbridge County and southern Augusta County during the late afternoon and early evening hours.
PREVIOUS: There are miles of slowdowns this afternoon on southbound Interstate 81 a little north of Lexington. State Police report one confirmed fatality after two tractor trailers collided this morning — and VDOT says the southbound highway will remain closed between Fairfield and Lexington through the afternoon commute, with a detour is in place. VDOT traffic cameras show miles of backups before vehicles get off the highway and very slow going after that on US 11 until traffic re-enters the interstate. There are no problems reported if you are heading north.
From State Police: At 6:30 a.m., Thursday (Aug. 2), Virginia State Police are investigating a two-vehicle crash on Interstate 81 in Rockbridge County. Two tractor-trailers collided in the southbound lanes of I-81 at the 196 mile marker. There is one confirmed fatality at this time. The crash remains under investigation.
From VDOT: Southbound Interstate 81 in Rockbridge County is expected to remain closed through the evening commute on Thursday (August 2), due to a tractor trailer crash near mile marker 196 in the Lexington area. I-81 is closed to southbound traffic at exit 200 (Fairfield). Drivers will detour at exit 200, turn left on Route 710 (Sterrett Road), right on Route 11 (Lee Highway) and rejoin the interstate at exit 195 (Lexington).
UPDATE: Police say 88-year-old John Wimbush has been found safe in the Washington, D.C., and a woman is custody awaiting extradition to Virginia. Wimbush is under evaluation at the Veteran's Affairs Hospital in Washington D.C., but officials say he appears to be in good health. Valerie Condell will face charges in Martinsville for his abduction.
Previous news release: The Martinsville Police Department is looking for John Alee Wimbush, an 88-year-old, black male, height 5′ 06″, weight 176 lbs, with brown eyes, and black/gray hair. He was last seen wearing, a blue shirt, jacket and blue jeans. He also uses a cane to walk. He is believed to have been abducted and in danger. He was last seen on Aug. 1, 2018 at 10:28 a.m. on Forest Street in Martinsville, Virginia. He is believed to be with Valerie Vianna Swinson (AKA Valerie Vianna Condell), a 59-year-old, black female, height 5′ 08″, weight 167 lbs, with brown eyes, and black/blonde hair. She was last seen wearing a black and white striped tank top.
They are believed to be traveling in a 2017 Nissan Pathfinder with an unknown registration. Their possible direction of travel is I-81 north to I-95 north to Fort Washington, Maryland. Please contact the Martinsville Police Department at 1-276-403-5328 if you have seen Mr. Wimbush or have information about his whereabouts. Complete information on this alert can be found at http://www.vasenioralert.com/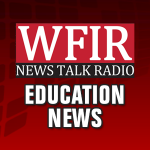 RICHMOND, Va. (AP) — Education officials in Virginia say teachers at a Richmond elementary school gave students "inappropriate assistance" to help students pass standardized tests. Media outlets report that findings of a two-month Virginia Department of Education investigation released Monday that a select group of teachers at George Washington Carver Elementary School, led by Principal Kiwana Yates, helped students taking the tests. The report states some teachers would help students if they raised their hand or indicate whether answers were correct. In a letter to the school community, Superintendent Jason Kamras called the report "deeply troubling." He emphasized that students "did nothing wrong." He has declined to say whether Yates still works for the school system. Tiawana Giles is serving as the interim principal at Carver.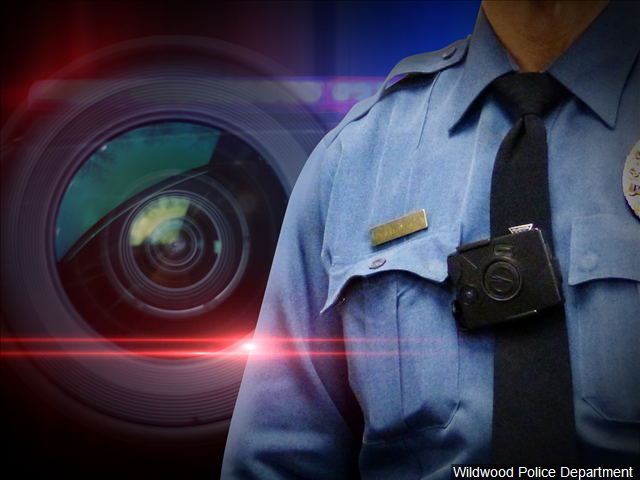 VIRGINIA BEACH, Va. (AP) — Police in Virginia's most populous city are set to get body-worn cameras over the next two years.
The Virginian-Pilot reports the Virginia Beach Police Department will be the last department in the Hampton Roads area to adopt the technology. The department announced Friday that officers began wearing cameras this month. Capt. Todd Jones says camera distribution will be done in four phases with about 110 officers getting cameras in each phase.
The department is the region's largest police force with nearly 800 sworn officers. Jones said the department moved slowly to adopt the technology to avoid making any mistakes. The cost of using the Axon cameras, including the technology and office space, is expected to cost around $4.4 million. The department received a $302,000 grant to help cover the cost.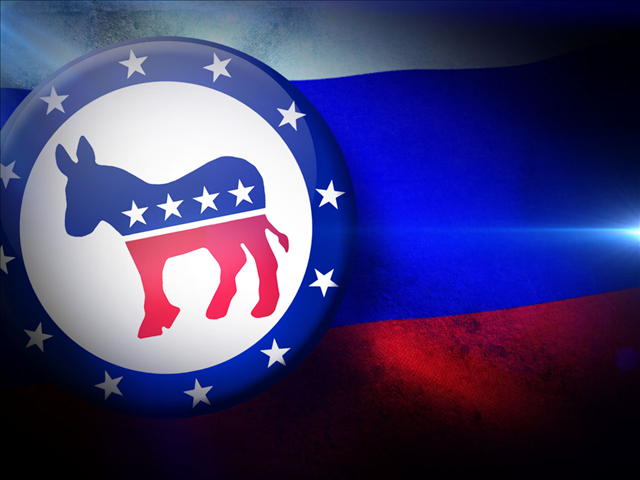 From press release: House Democratic Leader David Toscano and Caucus Chair Charniele Herring issued the following statement about Delegate Greg Habeeb's resignation and the special election to replace him.
"We respectfully request that Speaker Kirk Cox call for the special election to replace Delegate Habeeb to coincide with the general election this November. To hold it at a separate time would be fiscally irresponsible, especially after the House Republicans have already spent millions of taxpayer dollars to defend racially gerrymandered districts. We call on Speaker Cox to act in the best interest of Virginia taxpayers and voters and make this decison swiftly."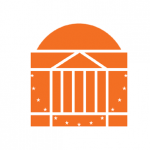 CHARLOTTESVILLE, Va. (AP) _ The head of a University of Virginia affiliate focused on presidential scholarship is defending his decision to hire a departing member of President Donald Trump's administration as a senior fellow. Miller Center CEO William Antholis said in a statement Friday that he'd received significant backlash for hiring Trump's legislative affairs director Marc Short. A petition has circulated opposed to Short's appointment by faculty and students still angry about the president's response to last year's white supremacist rally in Charlottesville, where a woman was killed. Antholis said Short's one-year fellowship will bring to the center a "missing critical voice" of a Trump supporter while helping the center's scholars stay "at the cutting edge" of their fields.