Local Business and Economic Development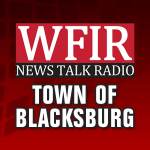 A new gift certificate that offered an extra $100 of each $100 certificate purchased called Blacksburg Bucks was designed to kick off the holiday season and offer a much-needed boost to local businesses. But  they were sold out as soon as people started calling to order them on Friday. Apparently some did not read the fine print about the program, funded by the CARES Act.
The Town of Blacksburg apologized and issued this statement yesterday on its Facebook page: The first round of Blacksburg Bucks gift certificates ($200,000) sold out early Friday. Many people were disappointed to learn that the supply had run out so quickly. There was also some frustration about early orders on Thursday that contributed to the supply running out.
So, what happened? The simplest answer is that word of mouth, that call ahead orders were being accepted a little early, spread fast yesterday. Because all transactions have to be done through a drive-through, call ahead orders make it possible to have the gift certificates ready for pick up in advance. However, the option to do a call ahead order was not clearly communicated, and for that, we apologize. We also underestimated the demand. Over 100 businesses have signed up to participate and they had clearly passed the word about Blacksburg Bucks to their customers.
A second round of Blacksburg Bucks (another $200,000) will be available to purchase in early December. For the second round, the process will be changed slightly. Gift certificates will go on sale through phone orders at the six National bank branches beginning Tuesday, December 1 at 9:00 a.m.
(from Town earlier on Facebook) The collaboration between the Town of Blacksburg, the Blacksburg Partnership, and Downtown Blacksburg Inc., Blacksburg Bucks is a double value gift certificate program designed to encourage and provide incentive to support Blacksburg businesses during these challenging times.  Using CARES Act funding, the Town of Blacksburg will double the value of all Blacksburg Bucks purchased. If a customer purchases $100 in Blacksburg Bucks, they will receive an additional $100 in certificates, for a total of $200 to spend locally.  Blacksburg Bucks are sold in $20 denominations.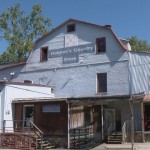 Governor Ralph Northam has announced Industrial Revitalization Fund awards for three towns including Vinton, totaling more than $1.4 million. The fund helps to leverage local and private resources to aid redevelopment of deteriorated structures, creating a catalyst for long-term employment opportunities. The Gish Mill Redevelopment Project in Vinton will receive almost 470-thousand dollars. Once completed the mixed-use project is expected to create 37 full- and part-time jobs.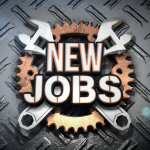 Its not just about helping people from lower-income backgrounds – often living in public housing – to find jobs. Its about Economic Empowerment, Educational Advancement, Health and Wellness, character and leadership. More on the EnVision Center getting off the ground in Roanoke, from WFIR's Gene Marrano: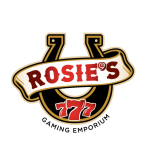 Rosie's Gaming Emporium has big expansion plans in Vinton, as presented to Town Council Tuesday night. Rosie's plans to almost double the size of their current facility just off Hardy Road – and will increase the number of gaming machines from 150 to 500. A three and a half story parking garage with elevators is planned, along with a stage for live entertainment and a new circular bar. Construction is expected to start in January.
Ernie Dellaverson is the general manager:
Other Vinton news: Vinton Town Council on Tuesday also granted a real estate option to Farmburguesa, which will expand into another building on South Pollard Street that will also allow for exterior seating. New York Pizza will also seek a special use permit to operate an indoor amusement arcade next to its restaurant on Hardy Road.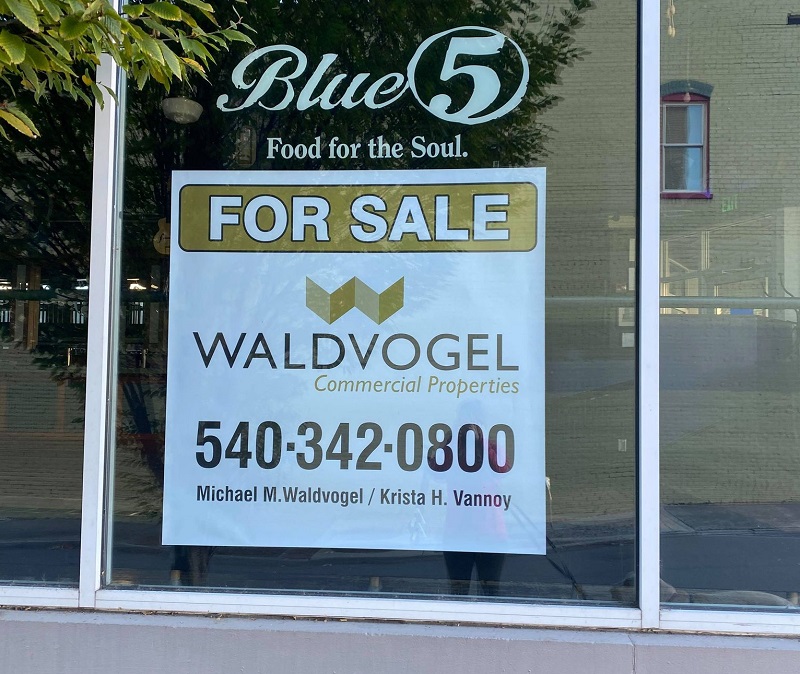 A downtown Roanoke restaurant that hasn't been open since the pandemic hit full-swing is closed for good. Blue 5 on the corner of 2nd Street and Kirk Avenue was a soul-food restaurant that featured live music with a focus on Jazz.
The restaurant has not updated this Facebook post from March 19: Due to state and federal mandates in response to the rapid spread of COVID-19, Blue 5 will be closed until further notice. Stay connected by following us on Facebook, and thank you for your continued support!!
The region's largest supermarket chain says it is once again setting purchase limits on products like toilet paper, paper towels and disinfecting wipes — two per customer per visit. Kroger says it is in response to a renewed run on such products leaving many shelves at many grocery chains temporarily empty. Food Lion did not immediately respond to our inquiry.
Statement from Allison McGee, Corporate Affairs Manager for Kroger Mid-Atlantic: To ensure all customers have access to what they need, we've proactively and temporarily set purchase limits on certain products to two per customer, including bath tissue, paper towels, disinfecting wipes and hand soap. These purchase limits apply in-store as well as to e-commerce orders.
NEW YORK (AP) — Looking for toilet paper? Good luck.
A surge of new coronavirus cases in the U.S. is sending people back to stores to stockpile again, leaving shelves bare and forcing retailers to put limits on purchases.
Walmart said Tuesday it's having trouble keeping up with demand for cleaning supplies in some stores. Supermarket chains Kroger and Publix are limiting how much toilet paper and paper towels shoppers can buy after demand spiked recently. And Amazon is sold out of most disinfectant wipes and paper towels.
But Geoff Freeman, president and CEO of the Consumer Brands Association, formerly the Grocery Manufacturers Association, said he doesn't expect things to be as bad this go-around since lockdowns are being handled on a regional basis and everyone is better prepared.
"A more informed consumer combined with a more informed manufacturer and a more informed retailer should provide all of us with a greater sense of ease and ensure we can meet this growing demand, " Freeman said.
The biggest supply issue seems to be paper products: 21% of shelves that stock paper towels and toilet paper are empty, the highest level in at least a month, according to market research company IRI. Cleaning supplies have remained level at 16%. Before the pandemic, 5% to 7% of consumer goods were typically out of stock, IRI said.
Contributing to the problem is the fact that roughly 10% of the workforce at manufacturing plants where the products are made are calling out sick, mainly because they've been in contact with others who were tested positive to COVID-19, Freeman said.
Kelly Anderson of Colorado Springs, Colorado, said she needs more supplies now that in-person school in her area was canceled earlier this month and her two children are at home more. She's noticed others are stocking up, too: Safeway and Walmart were nearly wiped out of bottled water and disinfectant wipes during a recent visit, both of which had been easy to find since the summer.
It's also been harder to find a time slot to get her groceries delivered. Anderson says she's had to wait as many as two days instead of same-day delivery. But that's still not as bad as earlier this year
"March seems like a million years ago, but I do remember freaking out," she said. "I couldn't get groceries delivered for a week."
Walmart said while supplies are stressed in some areas, it thinks it will be able to handle any stockpiling now than earlier this year. Amazon said its working with manufacturers to get items such as disinfecting wipes, paper towels and hand sanitizer in stock.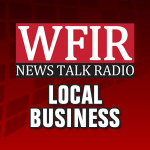 A warehouse space on Gainsboro Road in Roanoke is now home to a different kind of school – one that teaches students of all ages skills needed in the construction industry. More on the "Build Smart Institute" from WFIR's Gene Marrano: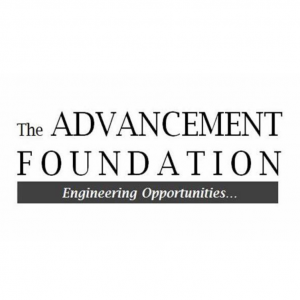 The Advancement Foundation's Innovation Mill is now accepting new applications from business startups in potentially high growth industries who need mentoring. The Innovation Mill is a free-of-charge program that's funded by GO Virginia Region 2. WFIR's Rachel Meell has the story:
For more information on the Innovation Mill, click here.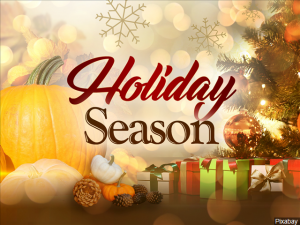 Dickens of a Christmas in Downtown Roanoke will be back this year but reimagined with COVID-19 in mind. Instead of just three Friday nights in December with events, everything will be spread out over 25 days starting on November 24th. WFIR's Rachel Meell explains what to expect:
For the full 25 day schedule, click here.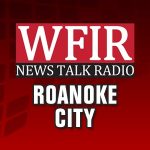 Roanoke City encourages energy efficiency & clean energy with a special financing program called C-PACE. WFIR's Rob Ruthenberg has this report.