State and National Government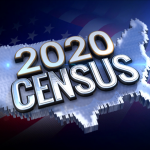 By law everyone in the United States is required to respond to the US Census by the due date of October 31st. WFIR's Gene Marrano has a status report on the local "count":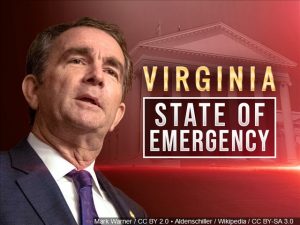 Virginia Republican leaders are calling upon lawmakers of both parties to change the state's emergency powers statute. They say the COVID-19 pandemic has brought to light that the governor's emergency powers are too broad and can last too long. – and there should instead be a shorter limit on such orders, perhaps 30 days, until legislators can reconvene in special session. WFIR's Evan Jones has more: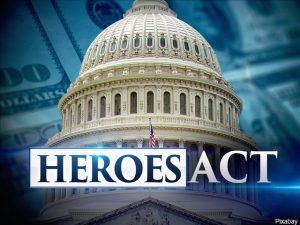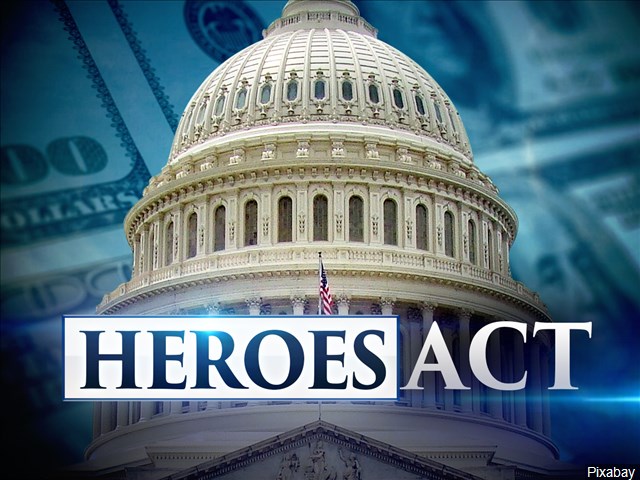 A Congressman from our area says he opposed the latest coronavirus stimulus bill because it doesn't help the little guy.WFIR's Clark Palmer reports.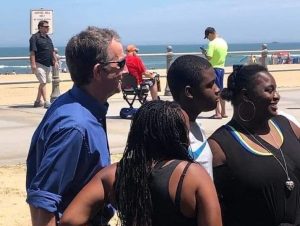 VIRGINIA BEACH, Va. (AP) — Gov. Ralph Northam has repeatedly urged Virginia residents to cover their faces in public during the COVID-19 pandemic, but the Democrat didn't heed his own plea when he posed mask-less for photographs alongside residents during a weekend beach visit.
A spokeswoman for the governor's office said Sunday that Northam should have brought a face mask with him during his visit on Saturday to the Virginia Beach Oceanfront, news outlets reported.
"He was outside yesterday and not expecting to be within six feet of anyone," Northam spokesman Alena Yarmosky said in a statement. "This is an important reminder to always have face coverings in case situations change — we are all learning how to operate in this new normal, and it's important to be prepared."
"Wearing a mask could literally save someone else's life," he said last week, according to the Richmond Times-Dispatch.
Critics on social media chided Northam, a physician, for not practicing what he has preached.
"Physician, heal thyself," tweeted Todd Gilbert, a Republican who is Virginia's House Minority Leader.
The Virginian-Pilot reported that Northam posed for a selfie with a woman who said she knows the governor. She gave him a pat on the shoulder.
"We just have to continue to remind people that we want to keep the social distance of 6 feet apart," he said, when asked about the touch later. "That's a challenge for a lot of folks because they're just not used to doing that."
Virginia has more than 34,000 confirmed COVID-19 cases and 1,135 confirmed deaths as of Sunday, according to the state health department.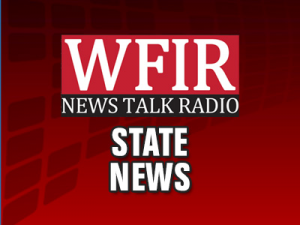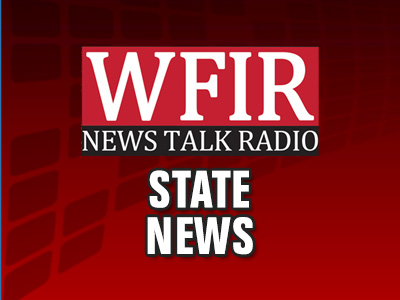 RICHMOND, Va. (AP) — Virginia's unemployment rate shot up into the double digits in April due to the effects of the coronavirus pandemic and efforts to contain it, the Virginia Employment Commission said Friday.
The state's seasonally adjusted unemployment rate rose to 10.6% in April from 3.3% the month before, according to the commission. Virginia's rate was lower than the national rate of 14.7% during a month in which the the U.S. Bureau of Labor Statistics said all 50 states and the District of Columbia saw increases.
In April, all 10 metropolitan areas of Virginia for which data is produced experienced over-the-month job losses, according to VEC, and employment fell in all major industry sectors. Losses were particularly heavy in the leisure and hospitality industries, which saw a decline of 161,400 jobs.
In all, private sector employment decreased by 351,900 jobs while public sector payrolls decreased by 31,500 jobs, the VEC said.
Gov. Ralph Northam said at a news conference Friday that the dramatic increase had been expected, noting the more than 700,000 Virginians who have filed for unemployment benefits since widespread business closures went into effect in mid-March.
Northam also acknowledged reports of Virginians having trouble getting their unemployment benefits and said the state was opening a new call center with 315 additional employees to assist.
The unemployment data was released as much of the state was a week into a gradual reopening process. Certain businesses began reopening or expanding their capacity last Friday under modified restrictions set in place by the governor.
Northern Virginia, Richmond and Accomack County on the Eastern Shore were all granted two-week delays after elected leaders there expressed concern it was too early to reopen.
Northam said Friday that he would have more to share next week about additional steps to reopen.
The Virginia Department of Health on Friday reported nearly 35,000 confirmed or probable cases of COVID-19, the disease caused by the virus, and over 1,100 deaths. Both totals are likely an undercount due to a lack of widespread testing, and the likelihood that many people without symptoms could be spreading the highly contagious virus.
Millions around the world have been infected.
For most people, the coronavirus causes mild or moderate symptoms, such as fever and cough that clear up within weeks. For some, especially older adults and those with existing health problems, it can cause more severe illness and death. The majority of people recover.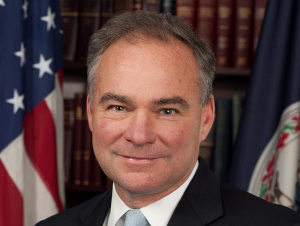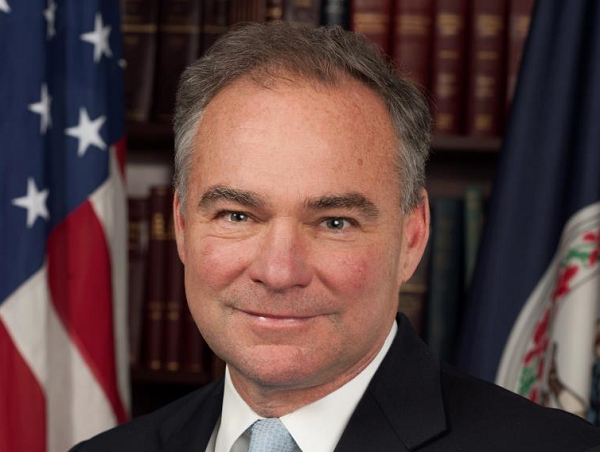 One of Virginia's Democratic US Senators says it is time to provide financial relief to state and local governments as they deal with the fallout from the pandemic. WFIR's Clark Palmer has that story.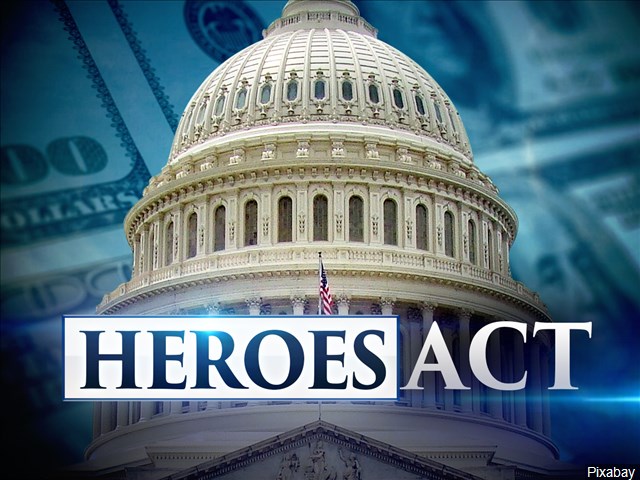 The latest pandemic relief bill that's heading to the Senate is being called a "grab bag of liberal priorities that Democrats are trying to sneak through." WFIR's Ian Price has more: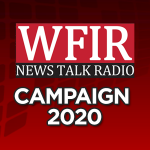 The latest statewide poll of almost 600 Virginia likely voters conducted by Roanoke College shows former Vice President Joe Biden with a 12-point lead over President Donald Trump ahead of the election this November. Meanwhile US Senator Mark Warner holds a 17 point edge over a yet-to-determined Republican opponent in his reelection bid. As for Governor Ralph Northam, his job approval rating soared to 59 percent in the just-completed survey, up from 40 percent in February. 29 percent of respondents disapprove of his performance.
(More details from Roanoke College news release) Former Vice President Joe Biden leads President Donald Trump by 12 percentage points (51%-39%) in Virginia according to The Roanoke College Poll. Each is viewed favorably by 36 percent of respondents, but Trump is viewed unfavorably by 49 percent while Biden's unfavorable rating is 39 percent. U.S. Senator Mark Warner leads his undetermined Republican opponent (48%-31%). Warner's favorable/unfavorable numbers stand at 37%/21%. The Institute for Policy and Opinion Research interviewed 563 potential Virginia voters* between May 3 and May 17 and has a margin of error of +4.1 percent. In what was then a hypothetical matchup, Biden led Trump 48%-40% in February. More than nine of 10 (91%) said they care a great deal who wins the presidential election in November, and 94 percent said it was very likely they would vote.
More than 90 percent of Democrats and Democratic leaners said they would vote for Biden, while just under 90 percent of Republicans and their leaners said they would vote for Trump. Only 2 percent in each party said they would cross over to vote for the other party's candidate. Only 2 percent said they were unsure about their vote, while 8 percent said they would vote for another candidate.
President Trump, Direction of the Country and Commonwealth, Governor Northam
A majority of Virginians (54%) disapprove of the way President Trump is handling his job, while just over one-third (36%) approve. That 36 percent figure matches the February Roanoke College Poll's second-highest approval rating for Trump in the RC Poll since he took office.
A majority (61%) of respondents think the country is on the wrong track, while 33 percent think it is headed in the right direction, which is significantly more negative than the last measurement in February 2020. Three-fifths (63%) disapprove of the way Congress is doing its job. The 20 percent who approve of Congress matches its high in February 2020 and three years prior to that.
Virginia's DMV will start reopening some of its offices Monday – nine of them around the state, including Roanoke – and for those who must attend to business in person, those customer service centers are going to look a lot different. More from WFIR's Evan Jones.
If you have a license or registration matter that can be handled on line or by mail, you are currently required to do it that way, but if you must attend to things in person, you must first make an appointment. In- person business will mainly involve title returns, people moving to Virginia from other states and first-time drivers licenses.
When you walk in to the Roanoke office, there are ten counters set up with plexiglass shields — and a single chair eight feet behind each one.
DMV officials expect to gradually equip and reopen all customer service center by the end of July.
Governor Northam says Virginia is now prepared to handle any increases in COVID-19 cases that might now occur, and that's why he feels comfortable phasing in the reopening starting tomorrow — even as his administration plans to combat it well into the future. WFIR's Evan Jones has more: