Crime and Public Safety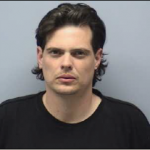 (Roanoke PD release) UPDATE – the suspect was found in Bedford and has been taken into custody. (original release) On February 17, 2018 at 7:00 PM Roanoke Police stopped a vehicle on 9th Street and Bullitt Avenue S.E. for a traffic violation. A passenger Richard Thomas Hale age 36 of Vinton (pictured) was found to have a warrant for Unauthorized Use of a Motor Vehicle. Hale was placed under arrest and placed in the back seat of the officers vehicle. The officer went back to the stopped vehicle to gather additional information related to the traffic stop. Upon the officer's return to the police car, Hale was no longer in the vehicle. A perimeter was established and attempts to locate him were unsuccessful. Anyone with information on Hale's location is asked to call 911. Hale is described as being 6′ tall, 200 pounds and last seen wearing a green flannel shirt and jeans.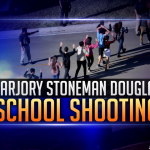 BLACKSBURG, Va. (AP) – The president of Virginia Tech says the Florida high school where a gunman is accused of fatally shooting 17 people helped his university heal after its own deadly campus shooting over a decade ago. President Timothy Sands tweeted a link Friday to Virginia Tech's condolence archive , which catalogs the items it received after a gunman fatally shot 32 people in 2007. Among them is a handmade book from Marjory Stoneman Douglas High School in Parkland, Florida. Sands says, "We will never forget that you helped us to heal." The shooting at Virginia Tech was, at the time, the deadliest mass shooting in recent U.S. history. Authorities say a 19-year-old who'd been expelled from the Florida school opened fire there Wednesday, killing 17 people and wounding more than a dozen others.
Former Salem Red Sox baseball player Anthony Rizzo is now a star with the Chicago Cubs – but he hasn't forgotten his roots. Rizzo attended Marjory Stoneman Douglas High School in Parkland, Florida – where 17 people were killed in a mass shooting on Wednesday. Last night he came home to speak at a candlelight vigil. WPEC-TV was there to record the moment. Rizzo told those at the vigil that "the entire country" was grieving along with those in Parkland. He also said "something has to change" before another community suffers the same fate.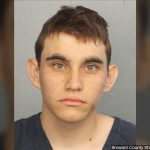 PARKLAND, Fla. (AP) — Months before authorities say Nikolas Cruz walked into his former high school and slaughtered 17 people, the troubled teen began showing what may have been warning signs he was bent on violence.
"Im going to be a professional school shooter," a YouTube user with the screen name "Nikolas Cruz" posted in September.
The 19-year-old got expelled last year from Marjory Stoneman Douglas High School for undisclosed disciplinary reasons. And less than a year ago, the former Junior ROTC cadet bought a military-style AR-15 rifle.
As investigators tried to establish the motive for Wednesday's shooting rampage, students and neighbors portrayed Cruz as an often strange and hostile figure who threatened others, talked about killing animals, and posed with guns in disturbing photos on social media.
"I think everyone had in their minds if anybody was going to do it, it was going to be him," 17-year-old Dakota Mutchler said after Cruz was identified as the gunman in the nation's deadliest school shooting in more than five years.
Benjamin Bennight, a Mississippi bail bondsman, was concerned enough after seeing the "professional school shooter" comment on his Youtube channel that he took a screenshot of it on his phone and called the FBI. Two FBI agents visited Bennight the next day.
But the FBI said it never spoke to the Florida teen.
"No other information was included in the comment which would indicate a particular time, location or the true identity of the person who posted the comment," said Brett Carr, a spokesman for the FBI office in Jackson, Mississippi. "The FBI conducted database reviews and other checks but was unable to further identify the person who posted the comment."
Math teacher Jim Gard told The Miami Herald that Cruz may have been seen as a potential threat well before the rampage. Gard said he believes the school had sent out an email warning teachers that Cruz shouldn't be allowed on campus with a backpack.
"There were problems with him last year threatening students, and I guess he was asked to leave campus," Gard told the newspaper.
Student Victoria Olvera, 17, said that Cruz had been abusive to his ex-girlfriend and that his expulsion was over a fight with her new boyfriend. Cruz had been attending another school in Broward County since the expulsion, school officials said.
Cruz had on a maroon polo shirt bearing an ROTC insignia and the school's eagle mascot when he was arrested off school grounds about an hour after the attack. Investigators said he slipped away during the chaos by mixing in with the other students.
Jonathan Guimaraes, 17, told the Herald that he had been in JROTC with Cruz. "He was quiet, nice," Guimaraes said. "That's how he was able to blend in. He was wearing his JROTC uniform."
Cruz was an orphan — his mother, Lynda Cruz, died of pneumonia Nov. 1, and her husband died of a heart attack years ago, neighbors, friends and family members told the Sun Sentinel. The couple had adopted Nikolas and his biological brother.
Around Thanksgiving, Nikolas Cruz moved in with a friend's family.
According to lawyer Jim Lewis, who represents but did not identify the family, they knew that Cruz owned the AR-15 but made him keep it locked up in a cabinet and never saw him go to a shooting range with it. He did have the key, however.
Cruz passed a background check and legally purchased the semi-automatic rifle from a dealer in Florida in February 2017, authorities said.
The family is devastated and shocked, Lewis said. During the three months Cruz lived there, he was respectful and quiet but also sad over his mother's death, the lawyer told the AP.
"No indication that anything severe like this was wrong," Lewis said. "Just a mildly troubled kid who'd lost his mom. … He totally kept this from everybody."
Jordan Jereb, head of a white nationalist group called the Republic of Florida, said Thursday that Cruz was a member and had taken part in paramilitary drills with the organization. But investigators said they have not confirmed any such ties.
"We've heard that. We're looking into that," Broward County Sheriff Scott Israel said.
Cruz's attorney, Melisa McNeill, said after a court hearing Thursday on the murder charges against the young man that Cruz was sad and remorseful and "just a broken human being."
"When you don't have the support system, that affects who you are, and that affects the people around you," McNeill said. "And when your brain is not fully developed you don't know how to deal with these things."
Cruz was getting treatment at a mental health clinic for a while but hadn't been there for more than a year, Broward County Mayor Beam Furr told CNN.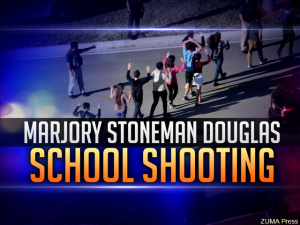 The General Assembly has already killed proposals this year to limit sales of some weapons in the state, but Wednesday's school shooting in Florida renewed the debate. On one side, some call for outlaw the sale of semi-automatic firearms. On the other are calls to arm qualified teachers and other school staffers in efforts to protect students. WFIR's Evan Jones has the story: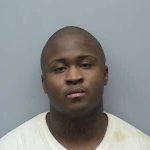 From Roanoke Police: On February 13, 2018 Dejon Leslie White, age 22 of Roanoke, was arrested by the U.S. Marshal Task Force in Philadelphia, Pennsylvania. White was wanted for Murder and Malicious Wounding stemming from the homicide and aggravated assault that occurred in the 1300 block of Burks Street on February 5, 2018. Roanoke Police and the U.S.Marshal's Capital Area Regional Fugitive Task Force (CARFTF) in Roanoke worked with the U.S. Marshals in Philadelphia to assist in locating and arresting White.
White is being charged with being a Fugitive from Justice and extradition proceedings to return White to Roanoke will occur.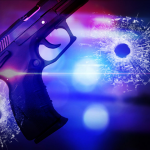 UPDATE: The victim in the shooting on Hunt Avenue this morning has been identified as Ahmandou Anthony Kabba, age 20. of Roanoke. A search warrant was conducted at an apartment that the victim ran into after being shot in the parking lot. A handgun, a large quantity of drugs, and cash were seized from inside the apartment by Roanoke Police. No arrests have been made. This investigation is ongoing.
Anyone having information on this incident can call the RPD Tip Line at 540-344-8500. Callers can remain anonymous. Anonymous text messages can be sent to 274637.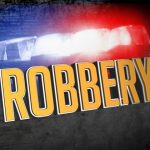 From Roanoke Police: On February 13, 2108 at 11:29 p.m. Roanoke Police responded to the 1300 block of Hershberger Road in reference to a robbery. They spoke with the 53 year old female victim who said that she had came to the bank to make a deposit from the business where she is employed. As she exited her car and was walking to the night deposit, she was approached by a white male who demanded she give him the money. The suspect pushed the victim, and took the bank bags containing a large amount of cash. The victim fell to the ground and the suspect fled west on foot from the bank back into the wooded area behind adjacent businesses. A search by responding officers and a K-9 unit did not locate the suspect, The suspect is described as a white male, 20 to 30 years of age, 5'8′ tall and 190 pounds, wearing a black jacket and black pants. The victim had been purposefully followed by a separate employee, in another vehicle, to the bank who gave a similar description of the suspect to responding officers. No arrests have been made and the investigation is ongoing.
Anyone having information on this incident can call the RPD Tip Line at 540-344-8500. Callers can remain anonymous. Anonymous text messages can be sent to 274637. Please begin your text with the keyword "RoanokePD:" to ensure that it's properly sent.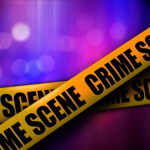 Roanoke Police have charged a 27-year-old city resident with setting fire overnight to the Little Caesar's Pizza on Brandon Avenue near Towers Shopping Center. Police say once breaking in, Kurt Davis set fire to pizza boxes, causing extensive fire and smoke damage inside. Officials say surveillance video helped them find Davis today inside a public restroom at Towers.
(Roanoke City Police release) On February 13 at 1:16 a.m. Roanoke Fire EMS and Roanoke Police responded to 911 calls for the report of a fire inside the Little Caesars business in the 700 block of Brandon Avenue S.W. Evidence indicates that a suspect gained entry to the business by breaking out a side window and climbing in. Once inside, the suspect set numerous cardboard pizza boxes on fire causing extensive fire and smoke damage to the interior of the business. The Fire Department extinguished the fire. Damage estimates to the building are not finalized at this time. At 2:11 a.m. Roanoke Fire EMS personnel were leaving the Little Caesars scene when they observed a small vehicle fire in the 1000 block of 23rd Street S.W. This is a short distance from Little Caesars. The vehicle, a 2003 Chevrolet van, had a cloth placed into the gas tank and the cloth set on fire. The van sustained minor damage from the fire.
Investigating officers were able to obtain video footage of the suspect from internal video surveillance cameras at Little Caesars. Patrol officers, detectives, and fire personnel worked throughout the morning in an attempt to locate the suspect based on his physical and clothing description. Officers located the suspect inside a public restroom at Towers Mall. The suspect was interviewed by detectives at the Police Department. Kurt James Davis, age 27 of Roanoke, has been charged with Breaking and Entering and Arson for the Little Caesars incident and Arson for the fire associated with the van. He is being held without bond at the Roanoke City Jail.