Across Virginia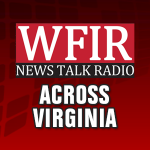 RADFORD, Va. (AP) A spokesperson for the Radford Army Ammunition Plant says one of the three victims in a June 11 fire at the plant has died. Andrew Goad, 42, was an employee at the plant. Goad died on Saturday, June 16, due to injuries sustained during a fire at Radford Army Ammunition Plant (RFAAP) on Monday, June 11.
RFAAP Commander Lt. Col James "Jim" Scott said, "Andrew made the ultimate sacrifice. Producing munitions for our Warfighters is dangerous work, and we greatly appreciate and honor his sacrifice," said Scott. BAE Systems Ordnance Systems, Inc., Vice President and General Manager, Brian Gathright, said at a press conference that, "we are deeply saddened at the loss of one of our colleagues. Our thoughts and prayers are with Andrew's family and our employees and their families, especially those most deeply affected by our colleague's passing."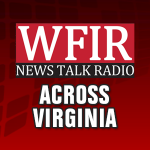 FALLS CHURCH, Va. (AP) – A Virginia school board has heard proposals to change the schools dress code to gender-neutral language and adopt a more inclusive sex education curriculum.  WTTG-TV reports Fairfax County School Board members heard the proposals Thursday. A special panel appointed by the board and made up of teachers and administrators designed the proposed sex education curriculum. Supporters say it's more inclusive of LGBTQ and transgender students. Critics say it would promote transgender issues and contraceptives instead of abstinence. Many critics sent emails to the board asking members to reject the changes as phrases such as "sex assigned at birth" are ideological. Board member Ryan McElveen proposed changing the dress code to prohibit clothing exposing "private areas" or excessive amounts skin. It currently calls for clothing that doesn't expose cleavage.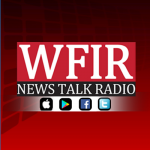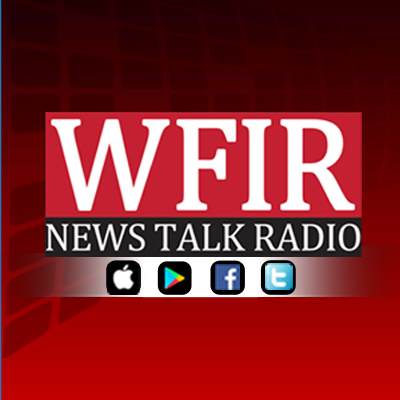 VIRGINIA BEACH, Va. (AP) _ A Virginia man who wants to run for a U.S. House seat has challenged the district's congressman to a wrestling match and debate. The Virginian-Pilot reported Wednesday that Aldo DiBelardino hopes to unseat Republican Scott Taylor in Virginia's 2nd Congressional District. His filing to run as an independent is yet to be approved by the Board of Elections. DiBelardino said that politics is partly about entertainment and showmanship. He said a wrestling debate would be an opportunity to entertain voters while engaging them. The 49-year-old owns a firm that makes lightweight fire escape ladders. Asked for comment, a Taylor spokesman said he was "wrestling in Washington in an Appropriations Committee markup to support our troops." DiBelardino added that he would also wrestle Democratic candidate Elaine Luria, if she wants.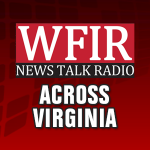 ABINGDON, Va. (AP) _ Virginia State Police say a 15-year-old boy is dead after attempting a dangerous automobile stunt known as "hood surfing." Authorities say the incident happened Wednesday afternoon in Washington County in southwest Virginia. Investigators say a 16-year-old girl was driving a 2000 Chevrolet Cavalier when the boy got out of the vehicle and crawled onto the hood with the intention of "hood surfing." The term refers to riding on the outside of a moving vehicle, as sometimes seen in action movies. Authorities say the car was traveling below the posted speed limit of 35 mph when the boy slid off the hood. The driver was unable to brake in time and the boy was hit by the car. He died at the scene. The girl was cited for reckless driving.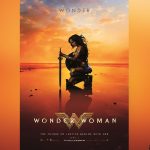 RICHMOND, Va. (AP) — Film crews will be in northern Virginia this summer shooting a portion of the sequel to the blockbuster hit "Wonder Woman." Gov. Ralph Northam announced Wednesday the filming will take place over several weeks in the Alexandria area. Reports have identified empty Landmark Mall as one location, but the Virginia Film Office declined to confirm specific locations. "Wonder Woman 1984" will star Gal Gadot in the lead role, as well as Kristin Wiig and Pedro Pascal. The director, Patty Jenkins, attended McLean High School in northern Virginia her senior year. The movie is scheduled for release on November 2019. The film office says the project is eligible to receive financial incentives. The exact amount will be determined by factors including the number of Virginia workers hired.
RICHMOND, Va. (AP) – Corey Stewart has won the Republican nomination for U.S. Senate in Virginia and will face incumbent Tim Kaine in the November general election. Stewart beat state lawmaker Nick Freitas and Chesapeake minister E.W. Jackson in Tuesday's race. Stewart is a conservative provocateur who often feuds with members of his party. He's a one-time state chairman of President Donald Trump's 2016 presidential campaign and nearly won the 2017 Republican nomination for governor. He has pledged to run a "vicious" campaign against Kaine. Former governor and 2016 vice-presidential candidate Kaine didn't face primary opposition. The Democrat is the early favorite to win the general election. Virginia Republicans haven't won a statewide race in nearly a decade, and Kaine has a massive fundraising advantage over Stewart. WFIR's Evan Jones reports on Stewart's victory speech:
Here is a portion of his victory speech to supporters Tuesday night:
Click here for primary results.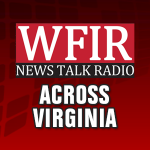 LEESBURG, Va. (AP) – A grand jury in Virginia has indicted actress and activist Rose McGowan on one felony count of cocaine possession. News outlets report the panel handed down the indictment Monday. Charging documents say cocaine was found in a wallet McGowan left behind on a plane last year. McGowan has maintained the cocaine isn't hers, and has suggested in court papers that the drugs were planted at the behest of movie producer Harvey Weinstein. Weinstein attorney Ben Brafman on Tuesday called the allegation a "ludicrous claim" that he said police had "categorically rejected." McGowan was among the first to accuse Weinstein of sexual assault, and she and others say he's aggressively sought to discredit his accusers. Weinstein has denied all the accusations. McGowan attorney Jim Hundley declined comment.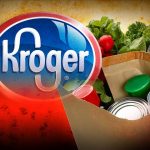 The union representing many Kroger workers in Virginia and North Carolina is holding a protest rally later today across the street from Kroger's regional headquarters in Roanoke. Kroger recently purchased eight former Farm Fresh stores in Hampton Roads, one of them directly across the street from an existing Kroger store. Workers there say they are worried about their stores' — and jobs' — futures. Kroger says it is happy to discuss concerns with workers, but a protest rally is not a productive way to do it. WFIR's Evan Jones has the story: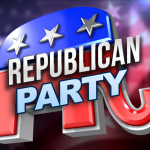 RICHMOND, Va. (AP) — Virginia voters will make their pick in the U.S. Senate Republican primary contest Tuesday. Polls will be open 6 a.m. to 7 p.m. Each voter will need to bring a photo ID. Valid forms of identification include a driver's license, passport or student ID. A voter who forgets ID can cast a provisional ballot but will have to complete follow-up steps to ensure that it's counted. Anyone not already registered won't be able to vote. Virginia doesn't allow same-day registration. Here's a look at the one statewide race;
Republican voters will choose among three candidates to replace incumbent Sen. Tim Kaine, a former governor and vice presidential candidate now seeking a second term in the Senate. They are Corey Stewart, chairman of the Prince William Board of County Supervisors; Nick Freitas, a state delegate; and E.W. Jackson, a minister. Stewart and Freitas amped up attacks on each other in the closing days of the race. Stewart is a die-hard supporter of President Donald Trump and has criticized Freitas as being insufficiently loyal to the president. Freitas has accused Stewart of showing poor judgment because of past associations with "hate mongers." Several high-profile Republicans who had expressed interest in running took a pass after an anti-Trump wave crushed Republicans in state-level elections last year. All three Republican candidates have struggled to raise money, putting the winner at a serious cash disadvantage against Kaine, who is expected to raise about $25 million for this election.