Across Virginia
RICHMOND, Va. (AP) – Virginia Gov. Ralph Northam is set to sign a new state budget that will expand Medicaid to as many as 400,000 low-income adults.
The General Assembly voted last week to approve the budget with Medicaid expansion. The vote ended a long-running partisan stalemate over the issue, with several Republicans joining Democrats to support the measure.
Northam, a Democrat, made expanding Medicaid a key plank of his successful 2017 gubernatorial campaign. He's scheduled to sign the budget bills on the steps outside the state Capitol Thursday afternoon.
A tally from the Kaiser Family Foundation shows Virginia will become the 33rd state to approve Medicaid expansion. Expanding Medicaid was a key provision of the Affordable Care Act pushed by former President Barack Obama.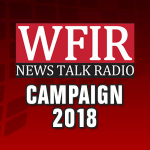 A new statewide poll finds an overwhelming majority of Virginians know very little about the three Republican candidates for U.S. Senate. The Roanoke College Poll shows 77% of those questioned say they don't know enough about Corey Stewart to form an opinion of him. That number climbs to 90% for E.W. Jackson and 93% for Nick Freitas, this with primary day is now less than one week away. More from WFIR's Evan Jones:
Click here for full poll results and methodology.
UPDATE — FBI news release: Seven-month-old Emma Grace Kennedy has been found safe, and her father, Carl Ray Kennedy, has been arrested. Danville Police, FBI, Randloph County Sheriff's Office and U.S. Secret Service arrested Kennedy in Randleman, N.C. He is in custody in North Carolina. Emma Grace Kennedy appears to be in good health and is being evaluated at a local hospital. The mother of the child has been notified. An Amber Alert was issued for Emma Grace Kennedy, but it has since been canceled.
PREVIOUS: The Virginia State Police and the Virginia Missing Children Clearinghouse has issued an AMBER Alert on behalf of the City of Danville, VA for a child abduction that occurred on June 3, 2018. The child is believed to be in extreme danger and was last seen at the Kwik stop on Riverside Drive, Danville, VA on June 3, 2018 at 7:55 pm.
Abducted is Emma Grace Kennedy, White, Female, Blond hair, Blue eyes, 7 Months Old, 2 foot 2 inches tall, weighing 18 lbs, Last seen wearing a light blue onesie.
The child is believed to have been abducted by Carl Ray Kennedy, White, Male, Gray hair, Green eyes, 5 foot 8 inches, weighing 170 lbs, Last Seen wearing a brown short sleeve shirt with gray shorts and black and white sketchers. He has a Tattoo of a skull on his Left forearm. Tattoo of a Skull with bandanna over the mouth on right forearm. An eye tattoo on the back of his right hand. Upper right arm pitbull with american bulldog written under it and a wizard on his left upper arm.
Last seen driving a gold four door Suzuki, with NC tag FAA-1873
For further information contact the Danville City Police Department at 434-799-5111or visit /www.vaamberalert.com"www.vaamberalert.com
Virginia Tech has extended the contract of President Timothy Sands to run through 2024 – that decision today from the Board of Visitors. In a statement, the university lands Sands as "an inspirational and visionary leader." He became VT's president four years ago.
Virginia Tech News release: During its quarterly full-board meeting held today, the Virginia Tech Board of Visitors voted unanimously to extend the contract of university president Tim Sands through 2024.
Sands, who became Virginia Tech's 16th president in 2014 following the retirement of former President Charles W. Steger, has engaged the university community in a visionary plan. With community input throughout the process, Sands  shared this vision to advance Virginia Tech's role as a leading global land-grant institution, seeking solutions for the commonwealth's, the country's, and the world's most challenging problems.
"Tim Sands is an inspirational and visionary leader. While proudly honoring Virginia Tech's history, he is putting the university on a path that will define the future of this remarkable institution by aligning its land-grant mission with the emerging needs and opportunities that are being created by a rapidly changing world and the evolving landscape of higher education," said Dennis Treacy, rector of the Virginia Tech Board of Visitors. "The board has full confidence in Tim's vision, his plan, and his ability to provide transformative leadership in service to Virginia Tech."
"It was clear to me, even before I became president, that Virginia Tech is a remarkable institution, capable of defining an aspirational future for higher education during a time of rapid change in the world around us," said Sands. "I will be forever grateful for the opportunity I have been given to lead this remarkable community. Together, we have made remarkable strides toward our shared Beyond Boundaries vision. Our transdisciplinary Destination Areas that now engage students and faculty across all disciplines, our expanding presence in Roanoke and the National Capital Region, and our unprecedented support and engagement from alumni and friends are just a few examples of the progress we have made over our first four years.
"However, we still have important work ahead, and I appreciate the opportunity afforded by the board to maintain our course into the future," Sands said. "As we approach our sesquicentennial celebration in 2022, I am eager to further engage with our faculty, our students, and our alumni as we advance Virginia Tech."
During his first four years as president, Sands has championed the development of Destination Areas and Strategic Growth Areas, thematic focus areas that leverage the university's strengths to attract both faculty and student talent and generate creative energy that extends across all disciplines. The ongoing development of these areas involves the reimagining of Virginia Tech's Blacksburg residential campus, catalyzing the economic development of the Blacksburg-Roanoke region with a growing health science and technology center of excellence, and developing the experiential learning and research potential in Northern Virginia.
Sands has led the InclusiveVT initiative to provide leadership, collaboration, guidance, and resources to support and accelerate the implementation of inclusion and diversity goals throughout the university community.
As president, Sands has embraced Virginia Tech's heritage of service and community and its motto, Ut Prosim (That I May Serve). He is deeply committed to see that all Virginia Tech students graduate with disciplinary mastery, technology literacy, cultural competency, resilience, empathy for others, and the passions and strengths needed for a life and career of impactful service to humanity.
In support of Sands' vision for the university, alumni and friends combined to make $162 million in new gifts and commitments to Virginia Tech last year, a 62-percent increase in giving compared to the previous year and more than double what was raised just two years earlier.
Under Sands, Virginia Tech's total research and expenditure spending has grown to $521 million, the highest level in the history of the university. On July 1, Virginia Tech will fully integrate the academic and research missions of the Virginia Tech Carilion School of Medicine as the university's ninth college.
Before coming to Virginia Tech, Sands served as executive vice president for academic affairs and provost of Purdue University in West Lafayette, Indiana. He also served as acting president during the summer and fall of 2012.
He joined the Purdue faculty in 2002 as the Basil S. Turner Professor of Engineering in the schools of Materials Engineering and Electrical and Computer Engineering. Prior to becoming provost, he served as the Mary Jo and Robert L. Kirk Director of the Birck Nanotechnology Center in Purdue's Discovery Park.
From 1993 to 2002, Sands was a professor of materials science and engineering at the University of California, Berkeley, and before that, he performed research and directed research groups at Bell Communications Research (Bellcore) in Red Bank, New Jersey. Throughout his career, he has participated in and led research teams and academic programs that have been characterized by open collaboration across a wide array of disciplines.
Sands holds faculty appointments in the Bradley Department of Electrical and Computer Engineering and the Department of Materials Science and Engineering in the College of Engineering. His current research interests focus on microelectronics, optoelectronics, and nanotechnology. He is a Fellow of the Institute of Electrical and Electronics Engineers, the Materials Research Society, and the National Academy of Inventors. He has been granted 20 patents in electronic and optoelectronic materials and devices.
Sands has a bachelor's degree with highest honors in engineering physics and a master's degree and doctorate in materials science from the University of California, Berkeley. He is joined at Virginia Tech by his wife, Laura Sands, a professor of gerontology in the Department of Human Development and Family Science in the College of Liberal Arts and Human Sciences.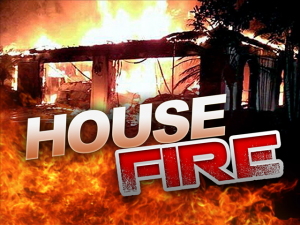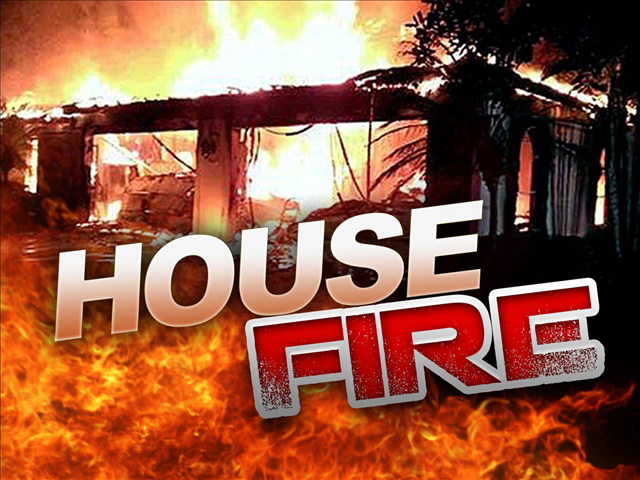 NEWPORT NEWS, Va. (AP) _ The number of people who've died in fires in Virginia is up by 40 percent this year. The Daily Press in Newport News reports that fires claimed the lives of 35 people across the state as of May 29. At that time last year, 28 people had died. The Virginia Department of Fire Programs said smoking was behind most of the fire deaths. Other causes included portable heaters, candles and electrical problems. Most of the victims were older adults. The median age of the deceased was 70 years old. Many had mobility issues. State fire marshal Brian McGraw said some deaths can be specifically tied to smoking in bed or smoking while on home oxygen. Another cause was improper disposal of cigarette butts, including throwing them into mulch.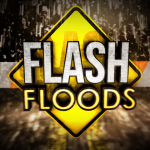 CHARLOTTESVILLE, Va. (AP) – Authorities in Virginia are expected to resume their search for a person who went missing during flash floods last week. The Daily Progress in Charlottesville reported that search and rescue personnel would continue searching Monday using dog and boat teams. Albemarle County Fire Rescue personnel had postponed operations Sunday after officials determined that rainfall and increased creek depth had created unsafe conditions. The missing individual was one of two people swept away in a Toyota Prius by a rain-swollen Ivy Creek on Wednesday. The body of one of the victims was found Thursday. Authorities on Saturday also found the body of a Culpeper County woman who went missing in Madison County after the vehicle she was in got caught up in flood waters.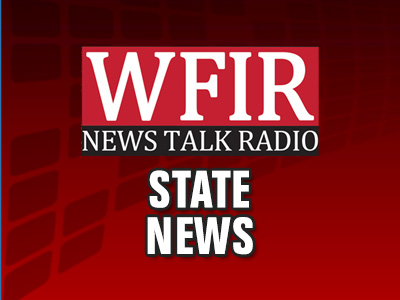 HAYMARKET, Va. (AP) — Police in Prince William County are trying to find out who vandalized a high school's football field and bleachers by scattering dead animal parts and spray-painting profane messages.
LOVINGSTON, Va. (AP) — Republicans selected distillery owner Denver Riggleman on Saturday as their nominee for Virginia's 5th Congressional District to replace outgoing U.S. Rep. Thomas Garrett. After several rounds of balloting by a 37-member committee, the race became a showdown between Riggleman and Cynthia Dunbar, who last month unsuccessfully sought the GOP nomination in the 6th District, where she actually resides. Some analysts had expressed doubt that Dunbar, who made her name with social conservatives during a tenure on the Texas State Board of Education, would be viable candidate in a general election. Riggleman trailed Dunbar in all three preliminary rounds. He trailed 15-6 after the first round. He won the final ballot 19-18.
In a phone interview, Riggleman acknowledged he did not expect to be nominated after seeing the first-round results. But he said that would he would not have been particularly perturbed to have lost, given that he has never had a burning desire for a career in politics. "Was I worried? No. Did I think I was going to win? No," Riggleman said. He said that "anger" is his primary motivation for running. As a business owner, he said he became increasingly frustrated at the regulations and taxes imposed by government. "If you don't get involved, other people get involved for you," he said.
Riggleman said his overarching concern is minimizing government intrusion into people's lives. His stances on social issues including gay marriage and abortion have placed him at odds with elements of the GOP. Riggleman said he has no qualms about gay marriage and that he believes abortions should be permitted in cases of rape, incest and when a mother's health is in danger. Riggleman, a former Air Force intelligence officer who made an aborted run for governor last year, faces Democrat Leslie Cockburn in November.
The district stretches from Fauquier County in northern Virginia down to the North Carolina border. It last elected a Democrat to Congress in 2008. Riggleman said he does not expect to have a problem uniting Republicans behind him after the drama of Garrett's sudden departure and Saturday's crazy nomination battle. He said the greater challenge is raising money from scratch with a general election just five months away. Garrett, a freshman Republican, announced Monday he will not seek re-election to focus on a recovery from alcoholism.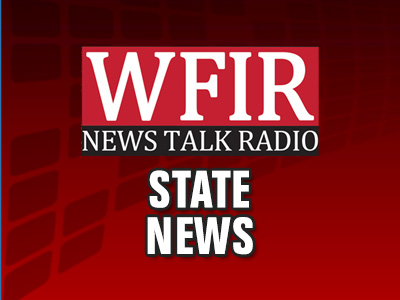 RICHMOND, Va. (AP) — Officials in Virginia say a trade war with Canada, the European Union and Mexico would be "particularly troubling" for farmers, fishermen and wood growers. At stake are sales of lumber, leaf tobacco, seafood and other goods.
The state's Department of Agriculture and Consumer Services said in a statement Friday that the nation should maintain trade agreements with its closest allies — not escalate tensions.
The statement followed Thursday's decision by President Donald Trump to impose tariffs on steel and aluminum from Europe, Mexico and Canada. Those countries promised to quickly retaliate against U.S. exports.
Virginia's farm and forestry exports to Canada and Mexico amounted to about $800 in 2016. That's 30 percent of the state's exports.
Last year, Virginia sold about $300 million worth of goods to the European Union.
From Press Release: Congressman Bob Goodlatte (R-Va.) announced today that Midora Firebaugh, a rising 11th Grade student at North Cross School in Roanoke, is the winner of the Sixth Congressional District of Virginia's 2018 Congressional Art Competition. Her pencil drawing, Memories, will be featured in the Cannon Tunnel of the U.S. Capitol for one year as part of a display of artwork by high school artists from across the nation. Midora resides in Roanoke and is the daughter of Wayne and Lisa Firebaugh. Her art teacher at North Cross School is Amy Jackson.
Goodlatte: "Throughout my time serving the Sixth District, the Congressional Art Competition has been something I've looked forward to each year. I am always impressed by the talent and creativity of student artists in our area, and this year is no exception. I am pleased to announce that Midora Firebaugh, a student at North Cross School in Roanoke, is the Sixth Congressional District of Virginia's 2018 Congressional Art Competition winner! Midora's artwork represents her late grandfather by capturing each object he loved most. Congratulations, Midora! I look forward to this thoughtful drawing representing our part of Virginia in the U.S. Capitol for many to see. Thank you to every student who participated in the Congressional Art Competition as well as the teachers and parents for encouraging them to learn more about art and test out their own talents."