Across Virginia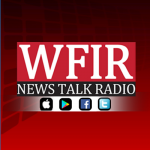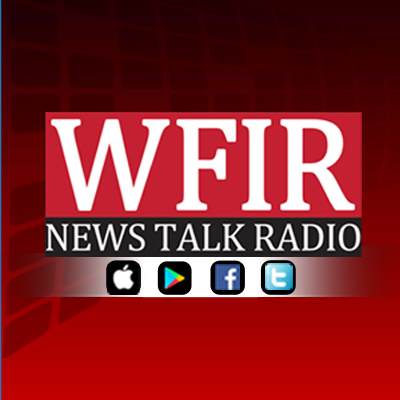 The next Miss Virginia will be crowned this weekend, and for the first time in the pageant's 55-year history, it will not occur in Roanoke. Lynchburg and Liberty University serve as its new home. At the same time, this will also be the final time for a pageant mainstay, as WFIR's Evan Jones reports.
RICHMOND, Va. (AP) — A sniper serving life in prison for terrorizing the Washington, D.C., region as a teenager must get new sentencing hearings in Virginia, a federal appeals court ruled Thursday.  The 3-0 decision by the 4th U.S. Circuit Court of Appeals denies an appeal by prosecutors who said they already complied with the requirements of the U.S. Supreme Court, which found in a series of rulings after Malvo was sentenced that mandatory life-without-parole sentences for juveniles are unconstitutional. Lee Boyd Malvo was 17 when he and his mentor, John Allen Muhammad, fatally shot 10 people they targeted at random in Virginia, Maryland and Washington in 2002Muhammad was sentenced to death and executed in Virginia in 2009. Malvo received multiple life-without-parole sentences in Virginia and Maryland. The 4th Circuit found Malvo's Virginia sentences must be vacated, upholding the decision of a lower court judge. Thursday's ruling applies only to Malvo's four life sentences in Virginia. A Maryland judge denied new sentencing hearings last year for Malvo in those cases.
The appeals panel found that the Supreme Court's new rules for sentencing juveniles, which must be applied retroactively , were not satisfied when Malvo was sentenced years earlier. Malvo's resentencing judge must now determine whether his crimes show he's permanently incorrigible, and thus can be sentenced to life without parole; or that they reflect "the transient immaturity of youth," and merit a lesser sentence. "To be clear, the crimes committed by Malvo and John Muhammad were the most heinous, random acts of premeditated violence conceivable, destroying lives and families and terrorizing the entire Washington, D.C. metropolitan area for over six weeks, instilling mortal fear daily in the citizens of that community," Judge Paul Niemeyer wrote. "But Malvo was 17 years old when he committed the murders, and he now has the retroactive benefit of new constitutional rules that treat juveniles differently for sentencing. " Niemeyer added: "We make this ruling not with any satisfaction but to sustain the law. As for Malvo, who knows but God how he will bear the future."
The brother of one of Malvo's victims said even the remote possibility of Malvo being back on the street someday is unsettling."Is it fair that he gets out when there certainly was a permanent sentence for his victims — not just one victim, but so many victims?" said Bob Meyers, whose brother, Dean, was fatally shot while fueling his car at a gas station in northern Virginia. Malvo's attorney, Craig Cooley, did not immediately respond to a request for comment.
During oral arguments January, Deputy Solicitor General Matthew McGuire argued that the trial judge's actions conformed with subsequent Supreme Court rulings because he had the discretion to reduce the jury's recommendation of life without parole, but chose not to do so. Cooley countered that the judge's actions did not conform, because he gave jurors only two choices: life without parole or the death penalty.
Virginia Attorney General Mark Herring had pursued this appeal. His spokeswoman Charlotte Gomer said Thursday that he is considering all options, which could include asking for a full 4th Circuit rehearing, or asking the U.S. Supreme Court to hear the case. "We are going to review the decision closely and decide how best to proceed in a way that ensures this convicted mass murderer faces justice for his heinous crimes," Gomer said.
Malvo's attorneys, meanwhile, are appealing a judge's denial of new sentencing hearings in Maryland.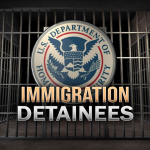 UPDATE: WASHINGTON (AP) – Virginia Gov. Ralph Northam has ordered state officials to investigate claims made by immigrant teens of severe physical abuse at a
juvenile detention facility. Northam announced the probe in a tweet on Thursday, hours after The Associated Press reported on a half-dozen sworn statements from Latino teens held at the Shenandoah Valley Juvenile Center. Youths as young as 14 say they were beaten while handcuffed and locked up for long periods in solitary confinement, left nude and shivering in concrete cells. Detainees also say the guards stripped them of their clothes and strapped them to chairs with bags placed over their heads. The governor, a Democrat, said the allegations are disturbing and ordered the state's secretary of public safety and homeland security to report back to him about conditions inside the facility.The center's lawyers deny all abuse allegations.
PREVIOUS — WASHINGTON (AP) – Immigrant children as young as 14 housed at a juvenile detention center in Virginia say they were beaten while handcuffed and locked up for long periods in solitary confinement, left nude and shivering in concrete cells.The abuse claims against the Shenandoah Valley Juvenile Center near Staunton, Virginia, are detailed in federal court filings that include a half-dozen sworn statements from Latino teens jailed there for months or years. Multiple detainees say the guards stripped them of their clothes and strapped them to chairs with bags placed over their heads. A former child-development specialist who worked there tells The Associated Press she saw kids with bruises and broken bones. She's not authorized to publicly discuss the issue and spoke on condition of anonymity. The center's lawyers deny all abuse allegations.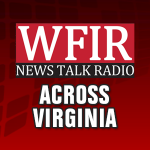 RICHMOND, Va. (AP) – A Honduran woman who says she's facing deportation has taken sanctuary in a Virginia church. Abbie Arevalo-Herrera came to the U.S. in 2014 and has sought asylum based on what she says are death threats against her by the father of her oldest child. She reported receiving a call earlier this week telling her she would be deported to Honduras. Immigrant advocates said at a news conference Wednesday they believe her deportation order stems from a recent ruling from Attorney General Jeff Sessions that asylum seekers can no longer cite domestic abuse and gang violence as reasons to gain entry into the U.S. Arevalo-Herrera is at the First Unitarian Universalist Church in Richmond while she appeals. An Immigration and Customs Enforcement spokesperson didn't immediately respond to an email seeking comment.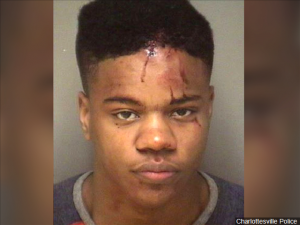 CHARLOTTESVILLE, Va. (AP) _ A former University of Virginia student who filed a civil rights lawsuit after his 2015 arrest by alcohol-enforcement agents has received a $250,000 settlement. Martese Johnson sued Virginia's Department of Alcoholic Beverage Control and three of its agents after the arrest, which was captured on video. It showed ABC agents pinning Johnson to the ground while his head was bleeding. ABC agents said Johnson, who is black, was attempting to enter a bar with a fake ID. Johnson said his ID was valid. Records from federal court in Charlottesville show the case was settled Tuesday and dismissed. On Wednesday, the department confirmed the $249,950 settlement but declined comment beyond a joint statement that calls the settlement "a mutually agreeable compromise." The settlement contains no admission of wrongdoing.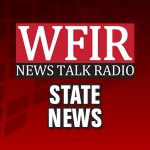 RICHMOND, Va. (AP) – Virginia election officials have recently reassigned nearly 500 voters to new congressional districts as the state works to resolve mapping errors that created confusion in several close General Assembly races last year. The Richmond-Times Dispatch reports 482 voters have been reassigned. State Department of Elections Commissioner Chris Piper says that in a review of district lines prior to last week's primaries, the department identified nearly 1,200 addresses potentially assigned to the wrong district. Local registrars determined 903 of the addresses were in the correct district, and 269 residences that house 482 voters were mapped incorrectly. Piper told the State Board of Elections on Tuesday that an additional 21 were still under review. Piper says the problems mostly came from human data entry errors and boundaries that can be difficult to outline at the house-to-house level.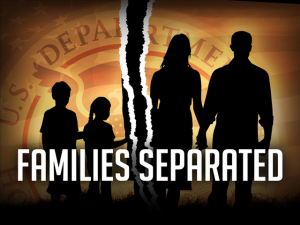 RICHMOND, Va. (AP) _ Virginia Gov. Ralph Northam says he's recalling members of the state's National Guard from the U.S.-Mexico border because he disagrees with a federal policy of separating immigrant children from their families. Northam made the announcement Tuesday, saying he would not devote resources that could support an "inhumane policy." The Democratic governor said he had ordered four crewmembers and a helicopter to return to Virginia from Arizona. The crew was assisting the Arizona National Guard in surveillance operations on the border as part of a 90-day mission. Maryland Republican Gov. Larry Hogan also announced Tuesday that he was recalling Natural Guard members stationed at the border. And Massachusetts Republican Gov. Charlie Baker on Monday reversed a decision to send a National Guard helicopter.
A Virginia Tech plant expert has confirmed the first known sighting in the state of an invasive plant that can produce really bad burns and blisters. Giant hogweed is so named for its huge flower and leaf clusters. The problem comes if you disturb it by, say, putting a weed wacker to it. That releases a sap that once on your skin, reacts to sunlight and creates serious and painful burns that can last for weeks. WFIR's Evan Jones has more:
Click here for full giant hogweed information and more photos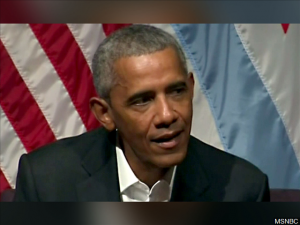 RICHMOND, Va. (AP) _ The school board of Virginia's capital city is set to consider changing the moniker of a school named after a Confederate general. The Richmond Times-Dispatch reports that officials might rename J.E.B. Stuart Elementary School after former President Barack Obama. Obama's name is one of seven finalists for the school's new name. Other possibilities include Oliver Hill, a late civil rights attorney, and Henry Marsh, the city's first black mayor. More than 90 percent of the school's student body is African American. The youngsters recently voted for their top three choices. The Richmond School Board says the top three finishers will be revealed at their Monday evening session. Richmond's effort follows Petersburg's February vote to rename three Confederate-named schools. Stuart was a slave owner and a prominent Confederate cavalry commander.