Across Virginia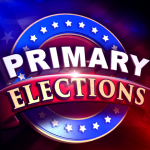 RICHMOND, Va. (AP) _ Virginia Republicans have asked a federal court to move Virginia's 2019 primary schedule back three months to allow the U.S. Supreme Court to settle a redistricting lawsuit. The Richmond Times-Dispatch reports House of Delegates Speaker Kirk Cox Wednesday formally requested Wednesday the district court suspend efforts to redraw 11 House districts found to be racially gerrymandered. Republicans have appealed the ruling that the districts are unconstitutional to the Supreme Court in an attempt to stave off a new, more Democratic-friendly map. A Supreme Court ruling isn't likely to come until May or June. Legislative primaries are scheduled for June 11, which Cox wants rescheduled to Sept. 10. A court-appointed expert is scheduled to file a redrawn map Dec. 7. Democratic Gov. Ralph Northam said Wednesday he hopes the outstanding legal issues are quickly resolved.
Christmas tree sellers expect to be quite busy over the next couple of weekends, and they say this year's unusually heavy rainfall has been great for the trees. Growers say the trees should hold up quite well this holiday season — as long as you remember to cut the base a little and then water daily. WFIR's Evan Jones has more:
CHARLOTTESVILLE, Va. (AP) — Jury selection is continuing at a slow pace in the trial of an Ohio man accused of killing a woman during a white nationalist rally in Virginia last year.James Alex Fields Jr. is charged with first-degree murder and nine other charges for allegedly driving his car into a crowd of counterprotesters in Charlottesville on Aug. 12, 2017. A 32-year-old woman was killed and dozens of others were injured.Jury selection began Monday in a process Judge Richard Moore described as "slow going." The Richmond Times-Dispatch reports that as of late Tuesday morning, four jurors had been agreed upon by prosecutors and Fields' lawyers. The jury will be made up of 12 regular jurors, plus four alternates. Moore said Tuesday that he doesn't expect to seat a jury until Wednesday.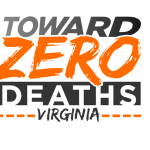 Virginia is undertaking a new initiative with the ultimate hope of not just reducing the number of traffic-related deaths in the state, but eliminating them altogether. State officials say the "Toward Zero Deaths" initiative will coordinate efforts involving several agencies to go after the many causes of traffic fatalities. The initiative includes enforcement, improving safety of streets and highways, and education. WFIR's Evan Jones has more:
Click here for Virginia's Toward Zero Deaths initiative web site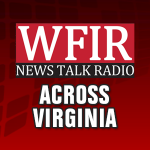 WINCHESTER, Va. (AP) — A Virginia police officer was killed after his vehicle crashed responding to a call. Winchester Police said Officer Hunter Edwards died after being involved in a single vehicle crash late Saturday. Police said Edwards was responding to a call of a fight when he crashed.
The 30-year-old is survived by a wife and stepson. Edwards served on the Winchester Police Department for four years and was a member of the department's SWAT team. Funeral arrangements are still pending.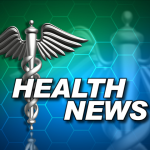 RICHMOND, Va. (AP) — A new study shows the price tag for long-term care in Virginia is rising. The Richmond Times-Dispatch reports that a report shows the median annual cost of a private room in a nursing home went up nearly 7.7 percent to $102,200 from 2017 to 2018. Costs for home health aides in Virginia also rose.
The survey was conducted by Genworth Financial. Senior Brand Marketing Manager Gordon Saunders said a shortage of skilled workers helped explain some of the price increases. Not all costs went up. The median cost for assisted living facilities dropped 1.25 percent to $53,415.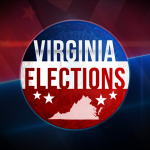 RICHMOND, Va. (AP) — A large county in Virginia that was home to a myriad of problems on Election Day is studying what went wrong.
The Richmond Times-Dispatch reports Chesterfield County's Electoral Board has ordered an investigation and a report on problems residents had with voting.
Voters complained of long lines and wrong ballots on Election Day. Chesterfield was home to a highly competitive U.S. House race.
The Virginia Department of Elections said on Election Day that two county precincts were ordered to stay open two hours past the normal closing time because of voting problems.
The county's report is due to the Board of Supervisors in the next 60 to 90 days.
BLACKSBURG, Va. (AP) — The pair of turkeys that President Donald Trump pardoned on Tuesday will be living out their days at Virginia Tech. The turkeys named "Peas" and "Carrots" are going to a place called "Gobblers Rest" in Blacksburg, Virginia. It's a home created for them at the university's College of Agriculture and Life Sciences. This is the third consecutive year that the turkeys pardoned by the president will go there.
Poultry immunologist Rami Dalloul said in a statement: "We love that the birds are coming back to Blacksburg to roost once again." Dalloul sequenced the turkey genome a few years ago. The university said his efforts led to whole new levels of understanding the birds, as well as genetics.
Virginia's liquor stores are joining in on today's Black Friday action — and they will do so again three days from now on Cyber Monday. You have to spend at least $100, but if your pre-tax purchases reach that amount, it's 20% off today at the ABC stores. As WFIR's Evan Jones reports, you can find similar savings on-line Monday, but you must pick up that order at a state store outlet.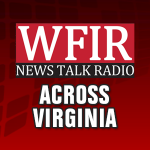 MATTAPONI, Va. (AP) _ Police say a woman was hit by a pickup truck while sleeping in a sleeping bag along a Virginia highway.  Virginia State Police said in a statement that the crash happened early Wednesday on northbound U.S. Route 1 in the Mattaponi area of Caroline County. Police say the preliminary investigation shows the woman wrapped in a blanket and sleeping bag was sleeping on the paved part of the right side of the road when she was hit by a Ford F350. Police say the woman was flown to a hospital with life-threatening injuries.