Across Virginia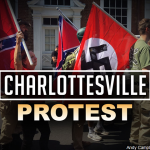 CHARLOTTESVILLE, Va. (AP) – A federal judge is set to hear arguments from white nationalists and others that a lawsuit against them over last summer's violence in Charlottesville should be dismissed.
A hearing on motions from a number of defendants to dismiss the lawsuit brought by 10 Virginia residents is scheduled for Thursday morning in federal court in Charlottesville.
The lawsuit was filed in October by plaintiffs who said they were injured as a result of white nationalist events last August.
On Aug. 11, white nationalists marched through the University of Virginia campus with torches, chanting racist slurs. The following day, attendees of a rally and counterprotesters clashed violently.
Among those whose motions will be heard Thursday are Jason Kessler, Christopher Cantwell and Richard Spencer.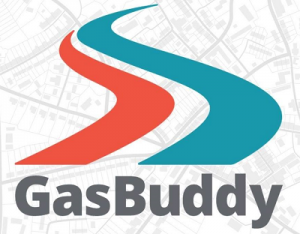 If you are hitting the highways this weekend or any time this summer, some familiar names sit at the top of gas station restroom ratings. GasBuddy asks its customers to rate stations for things like quality of restrooms. WFIR's Evan Jones reports which ones appear at or near the top of the list in Virginia and many neighboring states:
A Pittsylvania County high school community is mourning the loss of a senior who died less than a week before graduation. The State Patrol in North Carolina says 18-year-old Brandi Beckelheimer was killed when she fell out of a moving SUV Sunday night — after hanging out of the front passenger window. Beckelheimer was a cheerleader at Tunstall High School, where graduation ceremonies are set for this coming weekend. Troopers say the 17-year-old driver had alcohol in his system, and he faces charges that include driving while impaired and underage DWI.  The teens were returning from an outing at Hyco Lake southeast of Danville.
Click here for the Tunstall Cheerleaders Facebook page.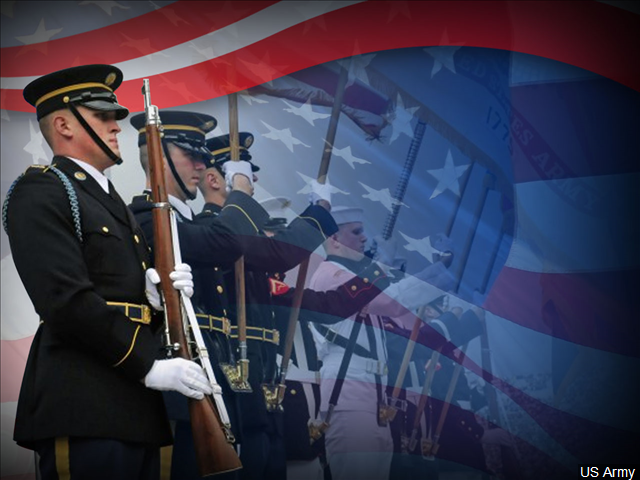 Virginia has been ranked the 2nd best state for military retirees in a new Wallet Hub study. WFIR's Ian Price has details on what kept the Commonwealth out of the top spot:
WASHINGTON (AP) – The Supreme Court has agreed to hear a challenge to Virginia's decades-old ban on uranium mining. The Supreme Court said Monday it will hear the challenge to the ban, which has been in place in 1982. The ban's challengers are the owners of a massive uranium deposit in the state's Pittsylvania County. It is the largest known deposit of uranium in the United States. The deposit's owners had attempted to get state lawmakers to overturn the ban between 2008 and 2013. When that failed, they challenged the ban in federal court. But lower courts sided with the state. The federal government had urged the Supreme Court to take the case. Virginia asked it not to.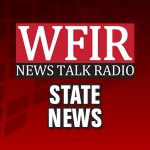 RICHMOND, Va. (AP) — A federal appeals court says a man who received two partial pardons from Virginia governors is not entitled to further judicial review.
Travion Blount was initially sentenced to six life terms for his role in a 2006 Norfolk house-party robbery he committed when he was 15 years old.
But then-Gov. Bob McDonnell issued a partial pardon reducing the prison sentence to 40 years. Earlier this year, outgoing Gov. Terry McAuliffe cut the sentence even further, to 14 years.
In a decision issued Tuesday, the 4th U.S. Circuit Court of Appeals in Richmond ruled the pardons Blount received render his request for a new sentencing hearing moot. Blount initially sought the resentencing following a U.S. Supreme Court ruling barring life sentences for juveniles convicted of non-homicide crimes.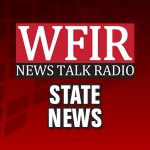 WASHINGTON (AP) — Hundreds of protesters are seeking answers about the death of a northern Virginia man who was shot and killed by U.S. Park Police after a brief car chase.
Family and friends of 25-year-old Bijan Ghaisar of McLean marched in Washington Saturday and rallied outside the Justice Department. Saturday marked six months since Ghaisar was shot after a minor car crash on the George Washington Parkway followed by a police chase.
Park Police and the FBI have released few details about the incident. Fairfax County Police released dashboard video taken by officers who played a supporting role in the chase. It showed a brief stop-and-go chase in which Park Police officers pulled up on Ghaisar's car with guns drawn.
The Ghaisar family's lawyers say police overreacted and did not follow policy.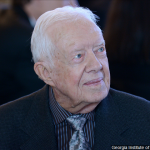 LYNCHBURG, Va. (AP) — Former President Jimmy Carter started his commencement address at Liberty University in Virginia with a gentle jab at President Donald Trump.
Carter's speech Saturday came a year after Trump spoke to Liberty graduates.
Carter began by noting the crowd was even bigger than 2017.
Carter said, "I don't know if President Trump would admit that." The remark harkened back to controversies over Trump's claim of a massive inauguration crowd exceeding 1 million, despite photographic evidence suggesting otherwise.
Carter is the third president Liberty has hosted for commencement. The university is a hub for conservative politics, often frequented by candidates courting evangelical voters.
Carter is an evangelical as well, but with a more progressive view of Christianity.
The bulk of Carter's speech emphasized broad themes of human rights and equality.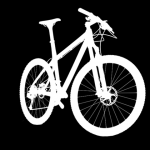 It's now official: the International Mountain Bicycling Association has named the Roanoke Valley as a preferred destination for mountain bikers. WFIR's Lillian Boyd has more on the decision making process.
From Press Release: Virginia's Blue Ridge has been awarded a Silver-Level Ride Center™ designation by the International Mountain Bicycling Association (IMBA) elevating this region to a whole new level as a mountain biking destination. David Wiens, Executive Director of IMBA, made a special trip from Colorado to officially announce the Ride Center™ designation. Wiens stated, "Virginia's Blue Ridge IMBA Silver-Level Ride Center status solidifies the enthusiasm for mountain biking along the East Coast and puts Virginia on par with some of the greatest mountain bike destinations. We look forward to the many ways Virginia's Blue Ridge will thrive with its new Ride Center designation."
The designation did not happen overnight. "It took nearly two years of hard work by many people throughout Virginia's Blue Ridge to get to this point.  This announcement is a real game changer." stated Lee Wilhelm, Chair of Visit Virginia's Blue Ridge. The Ride Center application criteria served as a blueprint for achieving and improving the trail systems. "We see it as a catalyst for increased investment in our current trail systems and it will help develop new trail projects similar to those at Explore Park as well as throughout Virginia's Blue Ridge." said Kristine McCormick, President of Roanoke IMBA.
With only fifteen Silver-Level Ride Centers in the world and the only Ride Center on the East Coast, we are ready to stake our claim as "America's East Coast Mountain Biking Capital."  The growth and expansion of mountain biking in Virginia's Blue Ridge will attract biking enthusiasts of all levels to experience a Metro-Mountain Adventure through the variety of trails and destination amenities.
VBR Mountain Biking Website – www.visitvbr.com/mtb and video – https://youtu.be/fb-KMnn9qns
Contact information –
Catherine Fox, Vice-President of Public Affairs & Destination Development, Visit Virginia's Blue Ridge
cfox@visitvbr.com or (540) 342-6025 Ext. 114 (o) or (540) 494-0514 (c)
IMBA 2018 RIDE CENTER FACT SHEET
Announcing Virginia's Blue Ridge IMBA Silver-Level Ride Center™
May 17, 2018
The IMBA Ride Center designation recognizes the pinnacle of mountain biking communities. These are communities with something for every rider, from a variety of mountain biking experiences for locals and visitors alike, to robust local accommodations for visiting mountain bikers. 
 IMBA Ride Centers will be extensive trail networks, masterfully designed for mountain bikers of every skill level and built by professional trail builders and local volunteers. From backcountry adventures to shuttle-served gravity trails, and from expert-only trails to family-friendly riding, mountain bikers can expect the best the sport has to offer at an IMBA Ride Center.
What it means to be a Ride Center: The Ride Center designation recognizes progressive trail communities that value mountain biking and have a trail-forward approach that serves their community members alongside recreational tourism. A Ride Center designation will bring major economic benefits to a community. Helena, a Silver-Level IMBA Ride Center, saw 63,000 visitors in the summer of 2017, who generated $4.3 million in economic activity and supported 60 jobs.
What it takes to be a Ride Center: This designation is just as much about the process as the award itself. The application criteria serves as the blueprint for achieving and improving a trail system and is comprised of multiple factors with both trail experience and surrounding community amenities being measured. This designation is designed to support local stakeholders and land managers in their effort to create the ultimate mountain biking destination trail system.
Quick stats on IMBA Ride Centers:
There are currently 39 IMBA Ride Centers—30 in the U.S. and 9 international. For a full list of individual Ride Centers, see the bottom of this document.
6 Gold-Level Ride Centers
15 Silver-Level Ride Centers
18 Bronze-Level Ride Centers
9 of those are international Ride Centers (two gold, three silver, four bronze)
The Teton Ride Center spans Wyoming and Idaho. With this, Idaho has four Ride Centers.
Four U.S. states now have three Ride Centers: Arkansas, Colorado, Minnesota and Virginia.
Arizona and Michigan have two Ride Centers.
Internationally, New Zealand has three Ride Centers. British Columbia (Canada), and Czech Republic have two Ride Centers. 
Current IMBA Ride Centers, by level and alphabetical order by state/country:
Gold-Level Ride Centers:
Boise-Eagle: Boise, Idaho, USA
Duluth: Duluth, Minnesota, USA
Oakridge: Oakridge, Oregon, USA
Park City: Park City, Utah, USA
Nelson: Nelson, New Zealand
Rotorua: Rotorua, New Zealand
Silver-Level IMBA Ride Centers:
Bentonville: Bentonville, Arkansas, USA
Tucson: Tucson, Arizona, USA
Steamboat Bike Town: Steamboat Springs, Colorado, USA
Vail Valley: Eagle County, Colorado, USA
McCall: McCall, Idaho, USA
Sun Valley: Sun Valley, Idaho, USA
Bike Taupo: Taupo, New Zealand
Livingo: Livingo, Italy
Silver Star Resort: Silver Star, British Columbia, Canada
Copper Harbor: Copper Harbor, Michigan, USA
Cuyuna Lakes: Crosby, Minnesota, USA
Helena: Helena, Montana, USA
Santa Fe: Santa Fe, New Mexico, USA
Virginia's Blue Ridge: Roanoke, Virginia, USA
Teton Region: Jackson Hole, Wyoming and Driggs, Idaho, USA
 Bronze-Level IMBA Ride Centers:
Coldwater Mountain: Anniston, Alabama, USA
Fayetteville: Fayetteville, Arkansas, USA
Hot Springs: Hot Springs, Arkansas, USA
Valley of the Sun: Phoenix, Arizona, USA
Roaring Fork/Aspen Snowmass: Aspen, Colorado, USA
Santos: Ocala, Florida, USA
Central Savannah River Area: Central Savannah River Area, Georgia/South Carolina, USA
Brown County: Nashville, Indiana, USA
Burns Lake: Burns Lake, British Columbia, Canada
Rychlebské Stezky, Černá Voda: Černá Voda, Czech Republic
Singltrek pod Smrkem: Singltrek pod Smrkem, Czech Republic/Poland
Mt. Buller: Mt. Buller, Victoria, Australia
Marquette: Marquette, Michigan, USA
Twin Cities: Minneapolis, Minnesota, USA
Reading: Reading, Pennsylvania, USA
Harrisonburg: Harrisonburg, Virginia, USA
Richmond: Richmond, Virginia, USA
Chequamegon Area: Cable, Wisconsin, USA
How to reference the Ride Center designation in materials:
Always include "IMBA" and "Ride Center." Hyphenate the designation level. Ride Centers can be attributed to locations such as the city, local region, or state if referencing multiple Ride Centers. Here are examples of how the designation can be written, using Roanoke as an example:
IMBA Silver-Level Ride Center™ or Silver-Level IMBA Ride Center™
Virginia's Blue Ridge IMBA Silver-Level Ride Center™
Virginia's Blue Ridge IMBA Ride Center™
IMBA and Ride Center should always be capitalized. On the first instance of the designation in any written material (press release, web page, etc.), Ride Center should appear with the trademark symbol (Ride Center™.) After the first reference, the symbol is not needed.
About IMBA – The International Mountain Bicycling Association (IMBA) is a 501(c)3 nonprofit educational association established in 1988. Its mission is to create, enhance and protect great places to ride mountain bikes. IMBA believes mountain biking changes lives and improves communities, and works to influence more places to ride mountain bikes close to home. 
The International Mountain Bicycling Association is the leader in mountain bike advocacy, education, promotion and trail creation. Since 1988, IMBA has taught and encouraged low-impact riding, grassroots advocacy, sustainable trail design, innovative land management practices and cooperation among trail user groups.
IMBA is led by Executive Director Dave Wiens, six-time Leadville 100 champion, a member of the Mountain Bike Hall of Fame, Founder of the Mountain Sports program at Western State Colorado University and legendary mountain bike advocate and race promoter in Gunnison, Colorado.
 About Roanoke IMBA – The local chapter was chartered in 2012 by a group of dedicated and passionate volunteers with the mission to create, enhance and preserve trail opportunities for mountain bikers in the valley and the surrounding areas.  Current President – Kristine McCormick – president@roanokeimba.org or http://www.roanokeimba.org/
Contact information –
For more information about the destination contact Catherine Fox, VP of Public Affairs & Destination Development at Visit Virginia's Blue Ridge – cfox@visitvbr.com www.visitvbr.com/biking/mountain-biking/
For further IMBA questions on media and announcements, please contact Eleanor Blick, IMBA Communications Manager, eleanor.blick@imba.com.
For further questions on IMBA Ride Center designations, please contact Shane Wilson, IMBA Trail Solutions Project Manager, shane.wilson@imba.com.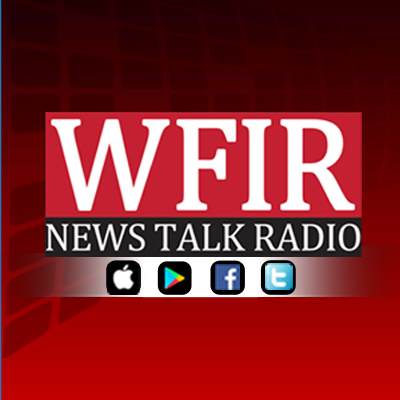 ABINGDON, Va. (AP) _ A Virginia man has been charged with lying to federal authorities after they say he made up a story about being kidnapped, drugged and held against his will by members of a motorcycle gang. The FBI says he fabricated the story and was actually trying to start a new life with his mistress. After Larry Wayne Price Jr. was reported missing by his wife last month, authorities launched a massive search. The 38-year-old businessman from Bluefield, Virginia, was found later that day. Police say he claimed he was kidnapped at gunpoint by two men who stole his 9mm pistol, then threw him out of a van. The FBI says that was the first of several lies. Price is currently being held on $500,000 bond. His lawyer declined to comment.