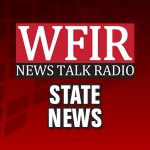 RICHMOND, Va. (AP) — A federal appeals court says a man who received two partial pardons from Virginia governors is not entitled to further judicial review.
Travion Blount was initially sentenced to six life terms for his role in a 2006 Norfolk house-party robbery he committed when he was 15 years old.
But then-Gov. Bob McDonnell issued a partial pardon reducing the prison sentence to 40 years. Earlier this year, outgoing Gov. Terry McAuliffe cut the sentence even further, to 14 years.
In a decision issued Tuesday, the 4th U.S. Circuit Court of Appeals in Richmond ruled the pardons Blount received render his request for a new sentencing hearing moot. Blount initially sought the resentencing following a U.S. Supreme Court ruling barring life sentences for juveniles convicted of non-homicide crimes.