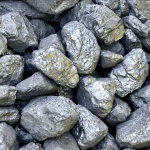 RICHMOND, Va. (AP) — Southwest Virginia lawmakers and coal industry representatives see hope for economic development in Gov. Ralph Northam's decision to sign a bill reinstating a pared-down tax credit for certain coal producers, but environmental groups call the move a wasteful corporate giveaway.
The measure Northam signed earlier this month revives a tax credit that expired in 2016, after previous legislative attempts to bring it back were vetoed by former Gov. Terry McAuliffe.
This year's bill is different in that it whittles down the recipients and expected cost to the state – only producers of metallurgical coal, used in steel production, are eligible. Before the credit expired, producers of steam coal, used to produce electricity, also qualified.
Northam said in a statement provided by his spokesman that he signed the legislation because he believes it will help metallurgical coal stay competitive and boost southwest Virginia's economy.
"At the same time, because of its targeted nature, this legislation acknowledges the reality that we must continue to diversify our Commonwealth's energy economy and make Virginia a leader in renewables and energy conservation," Northam said.
The General Assembly's watchdog agency, the Joint Legislative Audit and Review Commission, reviewed the effectiveness of the state's tax credits in 2012. Its report covered the tax credit reinstated this year, which is meant to incentivize coal mine operators, and another meant to incentivize power producers to buy Virginia coal. The audit found that the credits significantly reduced the tax liability for producers, but that declines in Virginia coal mining activity "appear unaffected."
Environmental groups pointed to that report's findings as they expressed dismay Northam didn't veto the bill.
"The industry has decreased despite these credits. … They've failed to do their stated purpose," said Corrina Beall, legislative and political director for the Virginia chapter of the Sierra Club.
Opponents also argued that even though the tax credit won't apply to coal being used to produce electricity – a process that contributes to global warming – all types of coal mining have negative environmental impacts.
"The environmental groups, they're going to say anything negative they can against coal," said Harry Childress, president of the Virginia Coal and Energy Alliance. "But I say people need to look back and see what this country was built on."
The tax credit opens up the potential for existing mining operations to hire workers and replace aging equipment, or possibly for companies to open up new mines if market conditions are right, Childress said. Most metallurgical coal is exportable, and there's a strong market for it overseas, he said.
The tax credit will also help Virginia, where it's costly to produce coal because of thin seams and hard rock overlaying them, compete with other states, he added.
"Will we ever be back to where we were several years ago? No, we won't, but we can come back some," Childress said.
Northam initially declined to sign the bill, instead amending it so that the General Assembly would have had to pass it again next year before it could take effect. But a number of Democrats in both chambers joined with Republicans to reject the governor's move.
"This is a big win for southwest Virginia and I am thankful for the cooperation with the governor's administration," Republican Del. Terry Kilgore, one of the bill's sponsors, said in a statement after Northam signed the legislation.
Northam said his office negotiated amendments to the measure that will save the state $1.8 million over six years compared with the original bill, while directing $2.7 million over six years to the Virginia Coalfield Economic Development Authority for economic diversification efforts.
Overall, the state will be on the hook for less money than it has been in the past. A fiscal impact review of the bill estimates that 60 percent of credits claimed under the previously law were for metallurgical coal.
Lee Francis, a spokesman for the Virginia League of Conservation Voters, suggested that negotiations over Medicaid expansion – a priority of Northam's that Kilgore has backed – likely played a role in the tax credit's revival this year.
His organization thinks the governor made the wrong call and believes the money would be better spent subsidizing clean energy, perhaps in the form of a solar panel tax break, Francis said.
"At the end of the day, I think the big question is, do we give out tax subsidies to prop up industries of the past, or do we try to boost industries of the future?" he said.