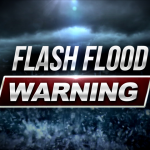 THE FLASH FLOOD WARNING REMAINS IN EFFECT UNTIL 945 PM EDT FOR CENTRAL ROANOKE …THE CITY OF SALEM AND THE CITY OF ROANOKE…
At 455 PM EDT, Doppler radar and automated rain gauges indicated
thunderstorms producing heavy rain over the warned area. Doppler
radar estimates rainfall of up to 6 inches in the past 3 hours have
fallen in the Cave Spring area of Roanoke County.
Numerous reports of flash flooding has been received especially in
the Cave Spring area. Mudlick Creek continues to be of serious concern as the main runoff is into that stream basin. Expect very large rises on this stream and dangerous flash flooding.
Some locations that will experience flooding include… Cave Spring…Roanoke… Salem…Vinton… Hollins…and Poages Mill.
Additional rainfall amounts of 1 inch or more are possible in the
warned area.
This includes the following streams and drainages…
Paint Bank Branch…
Gish Branch…
Carvin Creek…
Horners Branch…
and Murray Run.
PRECAUTIONARY/PREPAREDNESS ACTIONS…
Turn around, don`t drown when encountering flooded roads. Most flood deaths occur in vehicles.