State and National Government
For the second time in two weeks, there's been a heated interview between Reverend Al Sharpton and GOP Senate Candidate Corey Stewart. WFIR's Ian Price has details: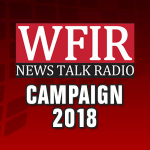 It's no guarantee, but winning statewide campaigns usually have plenty of money to spend on TV ads. And as we approach the traditional start of fall campaign season, there's a big money difference between the two candidates for Senate. WFIR's Evan Jones has the story:
Retiring Republican Congressman Bob Goodlatte's son has stirred the political pot in the 6th district by saying he supports the Democratic challenger to Ben Cline this fall. How does Virginia's Governor see the November election? WFIR's Gene Marrano provides some insight:
The Democratic candidate running to replace Congressman Bob Goodlatte says the representative should not be judged for his son's political affiliation. WFIR's Lillian Boyd spoke with Jennifer Lewis amid Bobby Goodlatte's recent donation to her campaign.
8-14 Lewis on Goodlatte WEB Wrap 1
Lewis says she first learned the son of Bob Goodlatte donated to her campaign when he tweeted his support. A Twitter account apparently run by Bobby Goodlatte posted he had made the maximum donation of $2,700 to Lewis's campaign for the 6th District seat. Lewis says she's thankful for the support, and she understands firsthand what it's like to disagree with a relative's politics.
"We're all raised a certain way and once we get of that age to spread our own wings and figure our own way into the world, we often disagree with our parents. Personally, my dad voted for Trump and here I am running for Congress as a progressive Democrat," Lewis said.
She faces Republican Ben Cline in November. As of last month, Cline had a $100,000-dollar fundraising lead over Lewis. Click below for the full interview with Lewis.
8-14 Jennifer Lewis WEB Interview
The son of a powerful Republican congressman has lambasted his father on Twitter for "ruining" the career of a recently fired FBI agent.
Bobby Goodlatte targeted his father, Virginia Rep. Bob Goodlatte, on Twitter after Monday's news that the FBI fired Peter Strzok. The agent had sent anti-Trump text messages during the Russia investigation.
Strzok faced tough questions from the elder Goodlatte during a particularly brutal congressional hearing last month. The younger Goodlatte called the hearing a "low point" for Congress and said he was "deeply embarrassed by my father's political grandstanding."
Bobby Goodlatte also started soliciting campaign donations on Sunday for the Democrat who's running in his father's congressional district. The elder Goodlatte is retiring after 13 terms.
Democrats said Monday that they had received more than $25,000.
U.S. Senator Tim Kaine reflected on last year's "Unite the Right" rally on the one-year anniversary of that fatal event. More from WFIR's Ian Price:
08-13 Kaine Trump Cville WEB-WRAP

Virginia's Department of Motor Vehicles wants to get the word out about web sites and processing fees. There are other sites that will process your DMV requests — but for an additional fee, and some people aren't aware until it is too late. More from WFIR's Evan Jones.
08-10 Fake DMV Sites Wrap-WEB-WEB
Click here for the Virginia DMV web site.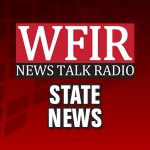 RICHMOND, Va. (AP) _ Virginia Republican lawmakers have a two-week deadline to declare whether they plan to comply with a court order to redraw the state's legislative map. A federal court issued an order Wednesday giving House Republican members until Aug. 24 to say what their plans are. The court has previously ordered lawmakers to come up with a new map by October after ruling that lawmakers illegally packed black voters into certain districts to make surrounding districts whiter and more Republican. GOP House Speaker Kirk Cox has appealed that ruling and asked that the October deadline be put off until the U.S. Supreme Court weighs in on the case. A spokesman for Cox did not immediately respond for comment on Wednesday's order.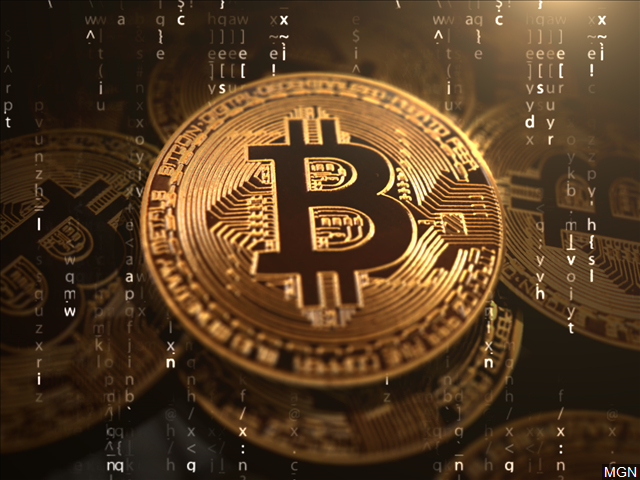 Roanoke County Representative Bob Goodlatte is the first member of Congress to disclose ownership in Bitcoin. Details from WFIR's Ian Price: Continue reading →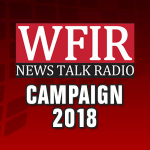 The deadlines are nearing for any candidates interested in running for the 8th District House of Delegates seat that Greg Habeeb is leaving at the end of this month. Democrats must file with their party by the end of the day. Our political analyst says any Democrat faces an uphill battle, but the right candidate might have a chance this year. WFIR's Evan Jones has more.
08-08 8th District Dems Wrap1-WEB
So far, Roanoke County Supervisor Joe McNamara is the only Republican to announce for the seat. The deadline for anyone else to do so is noon tomorrow.