Local Government, Civic Affairs and Education
Former Roanoke County Attorney Paul Mahoney has announced his candidacy for the county's Board of Supervisors. Mahoney says his 31 years as County Attorney — and his current work on the planning commission — give him a broad understanding of issues and challenges facing the county. Mahoney will run as a Republican in the Cave Spring District. Current Supervisor George Assaid is not running for re-election.
Roanoke residents and business owners in the Wasena neighborhood have another chance tonight to weigh in on the scheduled replacement for their gateway bridge. More from WFIR's Gene Marrano:
Hear our extended in-studio conversation with Roanoke City manager Bob Cowell below:

A Black History Month Celebration that honors the "Hidden Jewels of the Roanoke Valley" features a soul food lunch and awards. More on TAP's "new twist" for a 3-decade tradition from WFIR's Gene Marrano: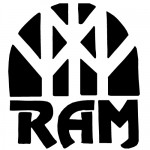 The RAM House day shelter on Campbell Avenue in Roanoke has gone more "high tech" to assure that the resources provided to those in need are being spent wisely. More from WFIR's Gene Marrano: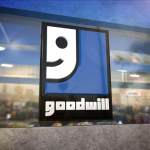 January is National Mentoring Month and Goodwill Industries is celebrating by expanding quality-mentoring opportunities. More from WFIR'S Eddie Smith.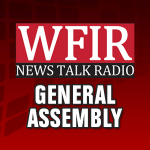 RICHMOND, Va. (AP) – Restaurants in Virginia would have greater freedom to advertise happy hour drink specials under legislation that passed both chambers of the General Assembly.The House of Delegates and Senate each passed bills Wednesday that would allow Virginia restaurants to advertise the prices of happy hour drinks and use terms like "Thirsty Thursday" to promote their happy hours. Bars in Virginia are currently barred from doing so under state regulations designed to prevent excessive alcohol consumption.Those rules are currently the subject of a federal lawsuit challenging the restrictions as an unconstitutional free-speech restriction. Geoff Tracy, owner of Chef Geoff's in Vienna, filed the lawsuit with the help of the Pacific Legal Foundation. The foundation welcomed the legislation but still hopes for a favorable court ruling to establish a legal precedent.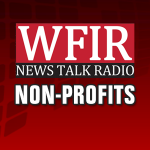 Its not much but it can help with utility bill payments. More on a RAM House program that may be able to provide some temporary relief from WFIR's Gene Marrano: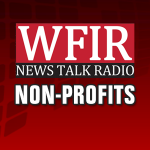 The Community Foundation Serving Western Virginia has been issuing grants to worthy organizations and students for more than 30 years – under several different names.  Two officers from the Foundation joined us live in-studio to talk about their mission to support local communities this morning. Hear the extended conversation below:
TSA workers at Roanoke-Blacksburg Regional Airport who have been working without a paycheck for a month now received some support today from Feeding America-Southwest Virginia. The food bank delivered 50 large boxes of food that can feed a family for 3-4 days. Skip Burke with the union representing TSA workers helped unload those boxes. Burke said TSA security personnel at the airport went through another government shutdown a few years ago – but that only lasted several days before Congress passed a spending bill.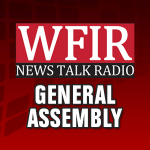 RICHMOND, Va. (AP) – Legislation to legalize casinos in Virginia is advancing in the General Assembly, but the odds of passage are still unknown.A pro-casino bill was approved with bipartisan support Monday by the General Laws and Technology Committee in the state Senate.The legislation would allow developers to build casinos in Bristol, Danville and Portsmouth if residents approved local referendums. The legislation now also lets the Pamunkey Indian Tribe build casinos in Richmond and Norfolk with local approval.Supporters of casinos said yesterday's vote was a good first step. But hurdles remain.It's unknown if Republican leaders of the General Assembly will let the measure advance much further. And Gov. Ralph Northam has voiced concerns about casino legalization being rushed through without proper study.