Local Government, Civic Affairs and Education

Big Brothers Big Sisters of Southwest Virginia is looking for more "Badges" in an attempt to build a better relationship between public safety officers and some young people in the community. More from WFIR's Gene Marrano: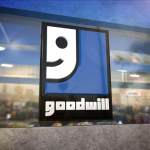 Goodwill cut the ribbon yesterday on "Youth H-Q" at the Roanoke Jobs Campus on Melrose Avenue. WFIR's Gene Marrano has more on that story: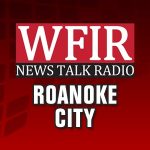 The City of Roanoke wants residents to "dream today – so that we can shape tomorrow" by giving their input on the next comprehensive plan. More on the "Plan Roanoke" kickoff today from WFIR's Gene Marrano: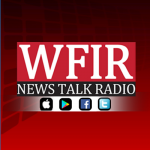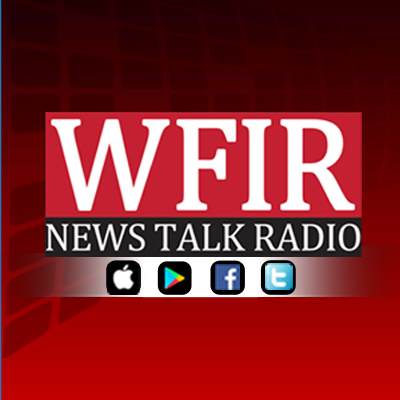 Its the largest golf tournament of its kind in the Commonwealth – with a prestigious list of past winners. More on the Delta Dental State Open that includes a "Youth Day" event. More from WFIR's Gene Marrano: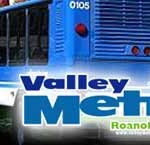 Roanoke City Council was briefed this afternoon on a study of the Valley Metro bus system and its current routes. Suggestions from the KFH consulting group included moving some transfer bus connections away from the downtown hub. Council was told that any plans to extend routes or operation hours is part of a future "visioning" study. Elizabeth Rood is a senior planner with the KFH group: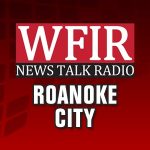 Roanoke City and the Virginia 811 Call Center – also known as "Miss Utility" – broke ground today on a new joint facility budgeted at almost 16 million dollars. The city will use it for 9-1-1 emergency calls. Construction at the Roanoke Center for Industry and Technology on Blue Hills Circle is expected to take at least 12 months to complete. Mayor Sherman Lea was there today: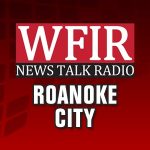 The Melrose-Rugby and Melrose-Loudon Neighborhoods should be less cluttered improved on Saturday after the first-ever "Clean Sweep" event, as WFIR's Gene Marrano reports:
WASHINGTON (AP) — President Donald Trump has named Brett Kavanaugh as his second nominee to the Supreme Court, setting up a ferocious confirmation battle with Democrats as he seeks to shift the nation's highest court further to the right. The president made his announcement in a nationally-televised broadcast tonight from the White House.
Kavanaugh is likely to be more conservative than Justice Kennedy on a range of social issues. At the top of that list is abortion. A more conservative majority could be more willing to uphold state restrictions on abortion, if not overturn the 45-year-old landmark Roe v. Wade decision that established a woman's constitutional right.
Kennedy's replacement also could be more willing to allow states to carry out executions and could support undoing earlier court holdings in the areas of racial discrimination in housing and the workplace. Kennedy provided a decisive vote in 2015 on an important fair housing case.
While the president has been pondering his choice, his aides have been preparing for what is expected to be a tough confirmation fight. The White House said Monday that former Arizona Sen. Jon Kyl would guide Trump's nominee through the grueling Senate process.
Kyl, a former member of Republican leadership, served on the Senate Judiciary Committee before retiring in 2013. He works for the Washington-based lobbying firm Covington & Burling. The White House hopes Kyl's close ties to Senate Republicans will help smooth the path for confirmation.
Trump is hoping to replicate his successful nomination of Justice Neil Gorsuch last year. The president has spent the days leading up to his announcement discussing the pros and cons of various contenders with aides and allies. In addition to Kavanaugh, in recent days he expressed renewed interest in Hardiman, the runner-up when Trump nominated Gorsuch, said two people with knowledge of his thinking.
With Democrats determined to vigorously oppose Trump's choice, the Senate confirmation battle is expected to dominate the months leading up to November's midterm elections. Senate Republicans hold only a 51-49 majority, leaving them hardly any margin if Democrats hold the line. Democratic senators running for re-election in states Trump carried in 2016 will face pressure to back his nominee.
Trump's success in confirming conservative judges, as well as a Supreme Court justice, has cheered Republicans amid concerns about his limited policy achievements and chaotic management style. Of the court's liberal justices, Ruth Bader Ginsburg is 85 and Stephen Breyer turns 80 next month, so Trump may well get another opportunity to cement conservative dominance of the court for years to come.
Some dogs, cats – even rabbits and a few pot-bellied pigs – are all looking for new homes. Those considering adoption can get up close and personal at the Berglund Center next weekend as WFIR's Gene Marrano reports: