Local Government, Civic Affairs and Education
Two new members of Roanoke City Council in July – Joe Cobb and Djuna Osborne – say expanding Valley Metro bus service will be a priority. But where will the money come from? WFIR's Gene Marrano asked city manager Bob Cowell: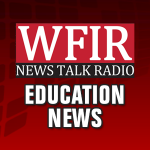 The chair of the "Building Name Designation Review Committee" that is looking at possibly changing the name of Stonewall Jackson Middle School in Southeast Roanoke says they are poring over the citizen comments received. Dr. Eli Jamison made that comment at a joint City Council-School Board briefing this morning. Jamison says that data comes from 800 online surveys and three public meetings, with comments from those for and against renaming the school – which now honors a Confederate general.
Former Virginia Tech President Charles Steger Jr. died last night at his home in Blacksburg. This morning WFIR's Gene Marrano spoke with one of the people who worked with Steger:
From Virginia Tech: Virginia Tech President Emeritus Charles William Steger Jr., who led Virginia Tech through a period of unprecedented growth and historic transformation into one of the nation's leading research universities, died Sunday evening, May 6, at his home in Blacksburg, Virginia. He was 70.
Serving as the university's 15th president from 2000 to 2014, Steger was entirely committed to the institution where he received three degrees and spent nearly all of his more than 40-year professional career. He is regarded as one of Virginia Tech's most influential presidents in its 146-year history, having led the institution amid drastic reductions in state funding for public higher education and the unimaginable tragedy of April 16, 2007.
"Charles Steger was a true visionary, a strong and resilient leader, and a deeply compassionate person who completely dedicated himself to our university," said Virginia Tech President Tim Sands. "He achieved incredible success because he, without question, personified our motto, Ut Prosim (That I May Serve). Virginia Tech is the great institution it is today because of him. I will greatly miss him. He was a deeply valued mentor and a close personal friend."
Others who worked closely with Steger shared their condolences.
"Virginia Tech is one of Virginia's most venerable and respected educational institutions, and Charles Steger was a pillar of strength as president," said former U.S. Senator John Warner (R-Va.). "Charles carefully set Virginia Tech on a course and speed that allowed the university to advance to the forefront of education while at the same time meeting the demands of a changing culture and increasingly competitive global marketplace. Education leaders worldwide can benefit from examining his model of success. Jeanne and I express our deepest sympathies to the Steger family and to the faculty, staff, students, and alumni, because no matter how big Virginia Tech grew, Charles Steger always viewed it as a family working together."
"I've known Charles Steger for more than 30 years, and in that time, I always knew him not only as an advocate for Virginia Tech, but for educational opportunity for all Virginians, at every level," said U.S. Senator Mark Warner (D-Va.). "I was proud to call him my friend, and I have incredibly fond memories of our fight together to get Tech into the ACC. I know that Dr. Steger will be missed by the whole Tech family."
"No organization, no matter how big or small, rises above its leadership and Charles Steger was that leader who took Virginia Tech to new heights only dreamed of before," said Virginia Tech alumnus Ben Davenport, chairman of the First Piedmont Corp. and a former two-term member of the Virginia Tech Board of Visitors who served as rector for two years during Steger's presidency. "These accomplishments during his tenure as president were the result of his enormous capacity to orchestrate the Virginia General Assembly in such a way as to have our government move in tandem with our university vision to continuously grow and expand the mission of Virginia Tech."
"Throughout my tenure as a colleague and friend of Dr. Charles W. Steger, I recognize him as a visionary leader who sought to positon Virginia Tech as a leading institution in a national educational landscape experiencing significant transformation," said Minnis Ridenour, who worked alongside Steger at Virginia Tech for more than 40 years. "Charles believed in the importance of Virginia Tech and its role as a public land-grant institution. A lifetime scholar, educator, and leader, Dr. Steger ensured that Virginia Tech created an impact on a national and international level."
"Not many of the hundreds of leaders who have led American universities in modern times have influenced their institutions as powerfully as Charles Steger influenced Virginia Tech, or as gently and wisely," noted University of Virginia President Emeritus John T. Casteen III, whose presidential tenure coincided with Steger's. "Charles imagined a future of service and achievement, and led Virginia Tech toward it."
During Steger's presidential tenure, Virginia Tech grew in enrollment from 28,000 to 31,000, increased graduate enrollment by 12 percent, raised more than $1 billion in private funding, formed a school of biomedical engineering, created a public-private school of medicine, joined the Atlantic Coast Conference (ACC), and constructed the Moss Arts Center and the Virginia Tech Research Center — Arlington as part of the largest building boom in university history.
Under his leadership, Virginia Tech charted a course to become a top research university; a year after his retirement, the university's research expenditures ranked 39th in the nation. During his presidency, Virginia Tech increased its total research expenditures from $192 million to more than $450 million.
Steger's ground-breaking partnership with Carilion Clinic led to the creation of the Virginia Tech Carilion School of Medicine and Research Institute, forming the fifth medical school in Virginia. The medical school, which graduated its first class in 2014, will fully integrate into Virginia Tech and become its ninth college on July 1.
A hallmark of his administration was the realization of a 50-year dream for Hokie fans—entry into the Atlantic Coast Conference (ACC) in 2004. The university's football program, led by Steger's undergraduate Class of 1969 classmate Frank Beamer, won four conference titles in the first eight years of ACC play.
Steger calmly guided the university when it lost almost 25 percent of its state funding in the early 2000s. He developed alternative business models and new funding streams, increased philanthropic support, and fostered innovative public-private partnerships, helping Virginia Tech not only adapt, but also thrive. He also championed efforts to grow Virginia Tech's reputation for high-quality academic and research programs.
With significant personal resolve, Steger led the university through its darkest days following the tragedy on April 16, 2007. Although the campus community suffered a tremendous collective trauma following the loss of 32 faculty members and students whose lives were taken, Steger's steady hand of leadership inspired the university community to come together and recover, and the university became a model for organizational resilience.
To enable Virginia Tech to react quickly to emerging intellectual trends, Steger embraced a business model that invested in seven large, centralized research institutes: Virginia Tech Transportation Institute; Institute for Critical Technology and Applied Science; Virginia Tech Carilion Research Institute; Virginia Bioinformatics Institute (now the Biocomplexity Institute at Virginia Tech); Fralin Life Sciences Institute; Institute for Society, Culture, and Environment; and the Institute for Creativity, Arts, and Technology. The institute format allowed the university to compete for and win large-scale multidisciplinary contracts.
The university built 40 major buildings under Steger, adding more space during his tenure than that of any other president in the university's history. Steger championed the arts while investing in the liberal arts and arts programming. In 2006, University Distinguished Professor Nikki Giovanni established the Steger Poetry Prize, a competition for Virginia Tech undergraduate students, and named it for its first benefactor. And Steger was the driving force behind the Moss Arts Center, which opened in 2013.
Among the 40 buildings, two separately constructed parts of the facility that collectively house the Biocomplexity Institute of Virginia Tech today were named Steger Hall in 2016.
Steger elevated the university's presence in northern Virginia by establishing the university's National Capital Region operations and building a state-of-the-art office and research facility in Arlington that opened in 2011. The strategic move signaled the university's growing commitment to the region, which continues to this day.
As dean of the College of Architecture and Urban Studies from 1981 to 1993, a post he assumed at the age of 33, Steger pushed the university to establish its first overseas campus, in Riva San Vitale, Switzerland. In recognition of his essential role in its creation, the facility was named the Steger Center for International Scholarship in 2014.
A Fellow in the American Institute of Architects, Steger earned three Virginia Tech degrees: a bachelor's degree in 1970 and a master's degree in 1971, both in architecture; and a Ph.D. in environmental sciences and engineering in 1978. He left a private-sector career in 1976 to pursue his passion for teaching at Virginia Tech.
In addition to serving as a faculty member and a college dean, Steger also served as acting vice president for public service, and then vice president for development and university relations, before becoming president in 2000. He was a member of Virginia Tech's Ut Prosim Society and Legacy Society.
Following his retirement as president in 2014, Steger served as executive director of the Global Forum on Urban and Regional Resilience, which brings university researchers and partner organizations together to facilitate conversations about patterns and processes of urbanization and regional development, with a special emphasis on the long-term resilience of places and communities.
Steger was named a 2013 Tech Titan by The Washingtonian magazine. He received the Michael P. Malone International Leadership Award from the Association of Public and Land-Grant Universities in 2010, and the Chief Executive Leadership Award from the Council for Advancement and Support of Education, District III, in 2009. The New Century Technology Council awarded him its 2004 Compass Award for visionary thinking and leadership in the field of information technology.
Steger is survived by his wife of 48 years, Janet; a son, Christopher Baird Steger, and wife, Elizabeth Jeanne Schumann; and a son, David Charles Steger, and fiancée, Alison Nemeth. Steger is also survived by a brother, Keith G. Steger, and wife, Teresa, and their son, Aaron Steger; a sister, Linda McGrath, and husband, Michael, and their daughter, Andrea; and a sister, Jennifer Layton, and husband, Jim; and a brother-in-law, John Baird, and wife, Wendy Wark, and their three children.
Condolences may be shared by emailing vtnews@vt.edu.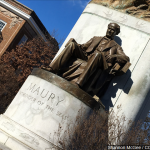 RICHMOND, Va. (AP) – A commission studying what to do with Richmond's Confederate monuments has scheduled two public meetings to get additional community input.
The meetings will be held Thursday and Saturday, May 19. A press release from Richmond Mayor Levar Stoney's office says the meetings will provide a chance to review input solicited so far and take additional comments.
The commission is concluding its public engagement phase and preparing to compile a report for the mayor. It has been considering a range of options, from adding context to the monuments to removing or relocating them.
Dealing with the monuments will likely to be a long process. A state law at the center of a lawsuit in Charlottesville prohibits the removal of monuments to war veterans, and the General Assembly has shown little interest in changing it.
The RAMP Business Accelerator that opened last year on South Jefferson Street has announced its second group of tenants. More from WFIR's Gene Marrano:
click below to hear our extended in-studio interview with Bob Cowell:
Lewis Gale Physicians presented donations to Ronald McDonald House this morning – raising close to $10,000 that will be used to help stock the "magic room" where children can select a toy they keep after their family's stay at the South Jefferson Street shelter. Ronald McDonald House hosts families while they visit from out of town, so an ailing child can receive special medical care.

A local non-profit is pleased with recent new grants. More on this story from WFIR's Bob Clark…
Another honor for Pamela Irvine, president and CEO for Feeding America Southwest Virginia. The Feeding America national organization honored Irvine last week with the "John van Hengel Award" for excellence in leadership, local impact and other benchmarks. Feeding America also picked up the "Food King Feedy Award" from Food Lion corporate yesterday; the southeast-based grocery chain donated $350,000  towards the Community Solutions Center that will open in northwest Roanoke later this month.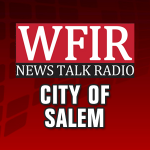 Voters in Salem appear to have sent a mixed message. They elected a long-time incumbent — Mayor Randy Foley — to a fourth term. But the top vote-getter was political newcomer John Saunders, who ran a campaign calling for some changes in Salem's top priorities. They spoke with WFIR's Evan Jones:
Click here for City of Salem City Council election results.
Two new Democrats and one returning independent mean a new mix on Roanoke City Council is coming this July. WFIR's Gene Marrano has the story after Tuesday's municipal election: