Local Government, Civic Affairs and Education
From Press Release: Congressman Bob Goodlatte (R-Va.) announced today that Midora Firebaugh, a rising 11th Grade student at North Cross School in Roanoke, is the winner of the Sixth Congressional District of Virginia's 2018 Congressional Art Competition. Her pencil drawing, Memories, will be featured in the Cannon Tunnel of the U.S. Capitol for one year as part of a display of artwork by high school artists from across the nation. Midora resides in Roanoke and is the daughter of Wayne and Lisa Firebaugh. Her art teacher at North Cross School is Amy Jackson.
Goodlatte: "Throughout my time serving the Sixth District, the Congressional Art Competition has been something I've looked forward to each year. I am always impressed by the talent and creativity of student artists in our area, and this year is no exception. I am pleased to announce that Midora Firebaugh, a student at North Cross School in Roanoke, is the Sixth Congressional District of Virginia's 2018 Congressional Art Competition winner! Midora's artwork represents her late grandfather by capturing each object he loved most. Congratulations, Midora! I look forward to this thoughtful drawing representing our part of Virginia in the U.S. Capitol for many to see. Thank you to every student who participated in the Congressional Art Competition as well as the teachers and parents for encouraging them to learn more about art and test out their own talents."
Roanoke Commonweath's attorney Donald Caldwell has notified Peacemakers founder Shawn Hunter that he will "no longer be involved" with investigating Hunter's ethics complaint against City Council member John Garland. Caldwell says in an e-mail sent to WFIR that's because Hunter has also filed a complaint with the State Attorney General's office over what he claims is Garland's abuse of power while holding a public office – a charge Garland denies. Hunter claims Garland tried to use zoning infractions and other potential violations to help him purchase properties like the Hope Center on 11th Street NW for redevelopment purposes.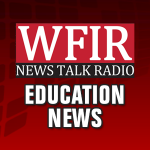 A "Virginia 529" awareness campaign that promotes saving plans for higher education started yesterday – on 5-29 of course – and continues through tomorrow. Its more flexible than you think, as WFIR's Gene Marrano reports: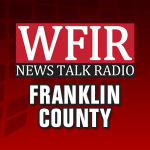 The Franklin County Board of Supervisors is scheduled to vote this afternoon on a new fiscal year budget and a tax hike that has caused some controversy. More from WFIR's Gene Marrano: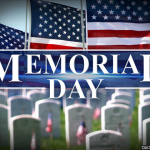 Its a day for Roanokers to remember those who have served – and sacrificed. More on an annual Memorial Day downtown ceremony from WFIR's Gene Marrano:
Former City Council candidate Shawn Hunter says he wasn't getting anywhere with an ethics complaint against current councilman John Garland – so now he's taking it to Richmond as WFIR's Gene Marrano reports: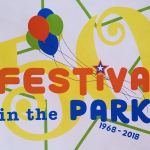 Its back for the 50th time – the venerable Festival in the Park kicks off this afternoon at Elmwood Park. WFIR's Gene Marrano has some details:
High hopes for the new Community Solutions Center in northwest Roanoke after a ribbon cutting yesterday as WFIR's Gene Marrano reports:
Feeding America Southwest Virginia has opened the Community Solutions Center on Melrose Avenue Northwest. The facility features a community outreach space for the police department. Rick Morrison, retired Roanoke police captain and founder of Inspired Policing Solutions conceived the project two years ago. Morrison now travels the country working with police departments on community outreach. The Solutions Center also features a training kitchen for culinary students.