Local Government, Civic Affairs and Education
Roanoke County school officials say Cave Spring High School will likely be closed for the rest of the week because of delays in moving into modular classrooms. In a statement, the school system says subcontractors have not completed important work by promised dates. The move to modular classrooms is part of the project to make major renovations to the main Cave Spring High building. School officials say they expect to provide their next update Wednesday.
From Roanoke County Public Schools: Roanoke County Public Schools crews, teachers, and administrators have worked hard over the weekend to move furniture and equipment into the modular classrooms. That part of the work to set up the modular campus has been substantially completed.
Unfortunately, the subcontractors contracted to set up the modular campus have not completed important parts of the campus to have it ready by the promised dates. We are committed to getting classes back underway as soon as possible, but we will not begin classes in the modular campus until the subcontractors have completed fencing, deck railing, and skirting for the units, all of which are important for the safety of students and staff.
We are extremely disappointed that the subcontractors have not completed the promised work on time, but we want to be realistic about the timeline and we not will compromise on safety. As of today, based on the progress of work and weather forecasts for the remainder of the week, we do not anticipate being able to resume classes for the remainder of this week. However, we will send out another update on Wednesday to keep you informed about any changes. This includes grades 9-12 for CSHS.
One question that has arisen is when this missed time will be made up. At this point, we have enough banked time to not require the time to be made up.
Transportation for BCAT and Governors School students will resume Tuesday with pick up and drop off relocated to the middle school.
We appreciate your patience and will continue to keep you informed about the progress.
The American Bishop who delivered a sermon at the wedding of Prince Harry and Megan Markle during their Windsor Castle wedding last May will be in Roanoke later this week. Bishop Michael Curry is coming to celebrate the 100th anniversary of the Episcopal Diocese of Southwestern Virginia. He will appear at a service on Sunday morning at the Berglund Center. Bishop Curry will also take part in a Gainsboro "Pilgrimage Walk" on Saturday, departing at 1 PM from the Hotel Roanoke
The third Women's March on Roanoke tomorrow includes a series of other events as well – with a focus on getting more women involved in politics and civic affairs. More from WFIR's Gene Marrano: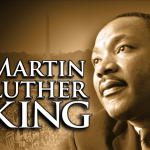 Monday marks the annual Dr. Martin Luther King Junior day observance – more than 50 years after his death. More on an annual youth parade and program that works to keep King's memory – and the dream – alive, from WFIR's Gene Marrano:

Several local non-profits that deal with immigrants and refugees on a regular basis are also working with Roanoke City to draw that population closer to the rest of the community. More on the "Gateways for Growth Award" we told you about last week from WFIR's Gene Marrano: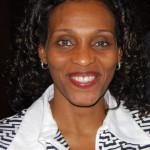 Roanoke City Council has just filled the seat vacated by John Garland recently with Trish White-Boyd, who finished 47 votes behind Garland for the third seat on Council in 2016. State law required that seat to be filled within 30 days of Garland's January 2nd resignation. Retired city worker Bob Clement, 2018 Democratic primary candidate for Congress Peter Volosin and previous council candidates Robert Jeffrey Jr., Grover Price and Trish White-Boyd had also applied for the seat.  The vote to confirm the business owner and Democratic party activist was unanimous, although councilwoman Michelle Davis objected to the selection process before the vote.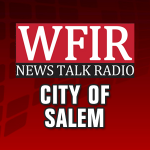 Salem City Council has voted to seek the resignation of city manager Kevin Boggess. Council voted 3-2 to accept that resignation during a closed session at last night's meeting. One of those votes for resignation came from newcomer John Saunders. During a candidate's debate last spring he said all was not well in the City of Salem. It's not clear why Saunders voted to seek Boggess's resignation last night. At that debate last spring, Saunders also criticized the condition of sports facilities in Salem. He had just retired as director of the Salem Civic Center complex. Saunders also said then redevelopment in the city needed to happen in places other than the downtown corridor.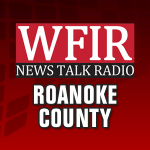 The City of Roanoke is seeking feedback on what it wants to see in the way of public art in the Melrose-Orange Avenue Target area that is ticketed for major renovations. More from WFIR's Gene Marrano:
Virginia Western Community College hopes to grow its Education Foundation endowment from 21 million to 35 million dollars. A major gift announced today will help jump start that effort, as WFIR's Gene Marrano has the story: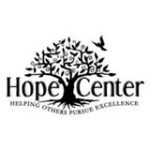 The Hope Center is branching out with a venue where the less fortunate can pick up healthy foods – and its gearing up for a fourth annual "Hope for the Homeless." WFIR's Gene Marrano has that story: