Local Government, Civic Affairs and Education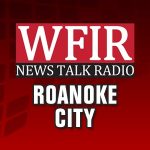 Understanding more about how Roanoke City works and its vision for the future has always been the goal behind the annual "Leadership College." The latest class has now graduated as WFIR's Gene Marrano reports: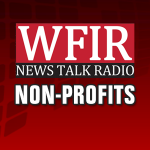 The initial rounds of judging have been completed and now the final competition is a public affair during the second "Roanoke's Voice" fundraiser a week from Thursday. More from WFIR's Gene Marrano: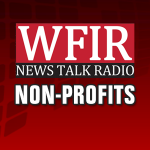 A local outreach effort to connect with Roanoke's homeless population – out on the streets where THEY are – is in its second year of operation, as is a 5K footrace that helps fund it. More on Saturday's "Hustle for the Homeless" from WFIR's Gene Marrano:
Vice-President Mike Pence told Liberty University's 2019 graduating class that freedom of religion is under assault in the United States, and attacks on people of faith must stop. Pence delivered the commencement ceremony's keynote address at Williams Stadium, two years after President Trump spoke to the 2017 graduates. Pence said the Trump administration will always work to protect religious liberty. Here is a portion of  his address:
The 10-year-old Virginia Tech-Carilion School of Medicine graduates its 6th class tomorrow morning at Jefferson Center, ending a year of change – and firsts. WFIR's Gene Marrano has that story:
A major life change is upcoming for a Roanoker moving to northern Iraq – where he says ISIS is still impacting people's lives. And this time he's going back with help from a local non-profit, as WFIR's Gene Marrano reports:

A recent Feeding America study, Map the Meal Gap 2019, shows that children in southwest Virginia are more likely to face hunger than the overall population across America. WFIR's Eddie Smith reports.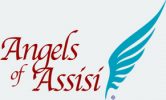 A community pet clinic and adoption center in Roanoke is making plans for a new home, according to WDBJ-7. Angels of Assisi offers services for pets and their owners at its current location on Church Avenue. The organization hopes to construct a new building on vacant property at the corner of Elm Avenue and Franklin Road, across from Fire Station number 1.
A rezoning request filed with the Roanoke Planning Commission says the organization is planning a two-story building with approximately 7000 square feet per floor, and associated off-street parking. The vacant lot was once home to a service station many years ago.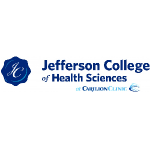 It's the last hurrah this morning for Jefferson College of Health Sciences – the final commencement ceremony under that name before the school merges with Radford University. WFIR's Gene Marrano spoke with schools president yesterday:
5-3 Jeff College Wrap#1-WEB
Click below to hear our complete in-studio conversation with Dr. NL Bishop
If you're not "racing for a cure" this Saturday during the Susan G Komen 5K perhaps a "Walk for Hope"is more your speed. WFIR's Gene Marrano has more on a fundraiser taking place next weekend: