Local Government, Civic Affairs and Education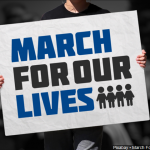 Activists across the nation plan to demonstrate tomorrow for gun reform in the wake of last month's shooting at a Parkland, Florida high school — and the Roanoke Valley is no exception. WFIR's Lillian Boyd has more on local efforts for the movement.
When: Saturday, March 24, 2018, 11 a.m. to 4 p.m.
Where: Vinton Moose Lodge Family Center, 2127 E Washington Ave., Vinton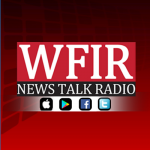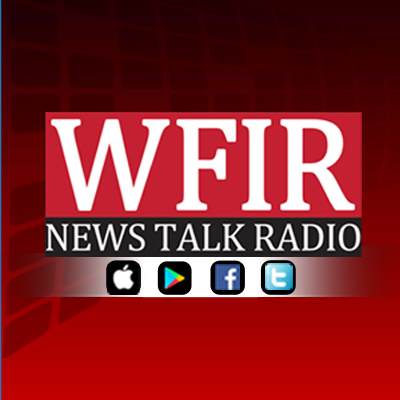 The Footlevers Blue Ridge Marathon is the third weekend in April. Friends of the Blue Ridge Parkway Roanoke Valley Chapter has a lot of cleaning up to do. WFIR's Denise Allen Membreno has more.

There were plenty of "winners" during the 24-hour Roanoke Valley Gives event last week. All told around 170 local non-profits raked in a collective $740,000 in donations. Today Foundation for Roanoke Valley held a luncheon honoring several "leaderboard winners." At the top – Roanoke Catholic School raised $109,000. Spokesman Michael Hemphill says that money will go towards specific projects. Roanoke Catholic did okay last year too – raising $85,000 during Roanoke Valley Gives.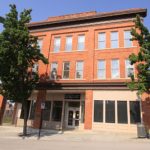 After raising objections when Total Action for Progress announced a proposed sale of the Dumas Center property, a group that wanted to buy the former hotel and African-American landmark is back in the game. More from WFIR's Gene Marrano: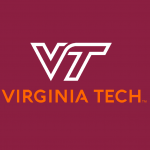 A Virginia Tech alumnus is making a $20 million donation to the university. David Calhoun is a 1979 Tech grad, and his donation will be devoted to the school's Honors College. Calhoun is a senior managing director for Blackstone, a major private equity and financial services company.
From Virginia Tech: March 20, 2018 — In a powerful statement on the need to reimagine higher education for today's complex world, David Calhoun '79, senior managing director for Blackstone and former CEO of Nielsen, has made the largest-ever gift to Virginia Tech's Honors College.
Calhoun's $20 million donation supports the launch of a pilot model of collaborative learning within the Honors College. The Calhoun Honors Discovery Program's emphasis will be equipping graduates with knowledge and skills to succeed in today's complex and dynamic society. Calhoun's gift endows $15 million to help recruit and retain Discovery Program participants, which ultimately will benefit 200 Honors College students each year. This portion of the gift ties the largest scholarship endowment ever created at Virginia Tech. The additional $5 million of Calhoun's gift will be used to develop and teach the curriculum of the Discovery Program and to launch the Calhoun Center for Higher Education Innovation.
"This is a game-changing gift for Virginia Tech and the Honors College students who will have the opportunity to develop skills that are essential for success," said university President Tim Sands. "In the years to come, experience with diverse teams, design thinking, transdisciplinary discovery and communication will be indispensable, and thanks to Dave's remarkable and inspiring generosity, these students will be better prepared."
Calhoun, of Sunapee, New Hampshire, said his gift reflects gratitude for Virginia Tech's formative role in his life, and his desire to make higher education more accessible and effective.
"The most significant thing that happened in my life in terms of developing the confidence to succeed was graduating from Tech," said Calhoun, who earned his bachelor's in accounting from what is now the Pamplin College of Business. "I always felt advantaged because of it. I'm lucky to often be asked how things can improve in our economy and lives, and I always come back to one thing: education. This gift is a combination of my love of the school and interest in doing something good on the education front."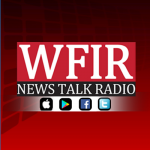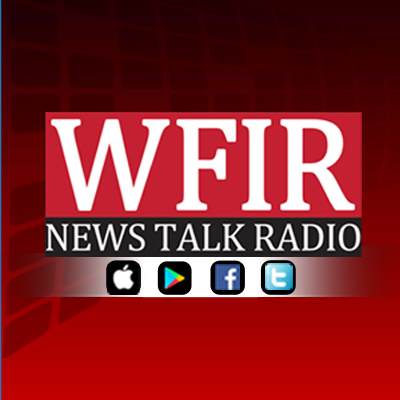 100 kids at the Boys and Girls Club on 9th Street went home last week with a gift designed to encourage fitness. More from WFIR's Gene Marrano: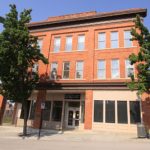 (TAP release) Total Action for Progress (TAP) would like to announce that the Historic Dumas Center is back on the market. The property was placed under contract last summer. The purchaser exercised its right to terminate the contract and as a result forfeited all rights to the earnest money deposit. TAP intends to use the monies it received under the contract toward Dumas operations. TAP welcomes any and all parties interested in presenting a proposal for the purchase of this historic property to contact Bryan Musselwhite or Matt Huff at Poe & Cronk Real Estate Group at 540.982.2444. (WFIR note: at least one other community group, Dumas Hotel Legacy, had expressed an interest in purchasing the Dumas at a reported asking price around one million dollars.)
Blighted and abandoned properties in Roanoke – its long been an issue. At today's Council meeting City Manager Bob Cowell talk about providing more "tools" to deal with the issue. Those tools could include improved code enforcement – and partnering with local non-profits to "land-bank" abandoned or blighted properties and vacant lots, then redeveloping them when favorable real estate market conditions exist.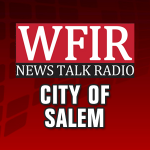 First the Stagg Bowl football championship left last December – now the last Division 3 Men's basketball "Final Four" bows out in Salem tomorrow night:

A decline in homelessness and a focus on utilizing resources elsewhere means that after almost 40 years the Salvation Army's Red Shield Lodge homeless shelter on Salem Avenue in Roanoke will close on April 30th. Captain Andy Seiler also says a multi-agency drive to place more people in permanent housing has brought overnight stays from 60 a night down to around 12 in recent months. The Salvation Army-Roanoke is preparing to open a transitional day center for 18 to 24 year olds later this year.