Local Business and Economic Development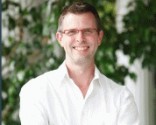 Joe Cobb has been involved in social justice and activism in both faith-based communities and the non-profit world of the Roanoke Valley for nearly a decade. He's also co-authored a book titled "Our Family Outing" with his former spouse Leigh Ann Taylor… a memoir about Joe coming out as a gay man after being married and having children. He's now married to his husband James and is running for Roanoke City Council.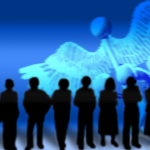 Virginia's hospitals and health care providers face a common problem: finding enough qualified workers. Many of those employers will be present in one place tomorrow, hoping to attract more candidates. The Healthcare Career Fair runs from 1:00 to 6:00 pm tomorrow at the Salem Civic Center, and there are hundreds of openings to fill. WFIR's Evan Jones has more:
Click here for more Healthcare Career Fair information.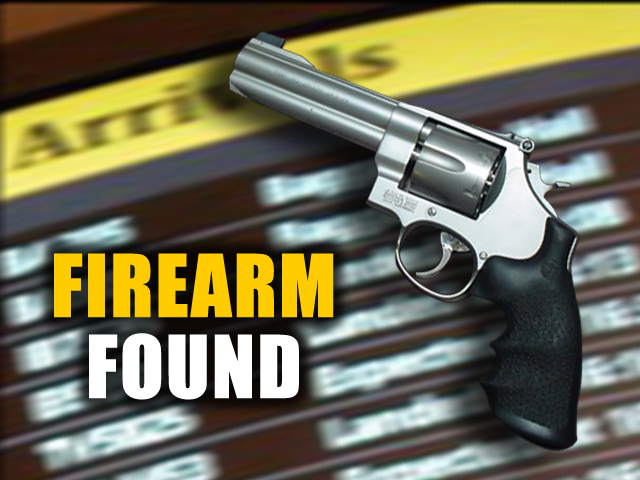 From Transportation Security Administration: A 17-year-old Roanoke, Virginia, youth was stopped by the Transportation Security Administration with a handgun at the Roanoke-Blacksburg Regional Airport checkpoint on Friday, March 30. The TSA officer who was staffing the checkpoint x-ray monitor detected the .38 caliber revolver inside the youth's carry-on bag. It was not loaded.
TSA officials notified the airport police, which responded to the checkpoint, confiscated the handgun and detained the young man for questioning.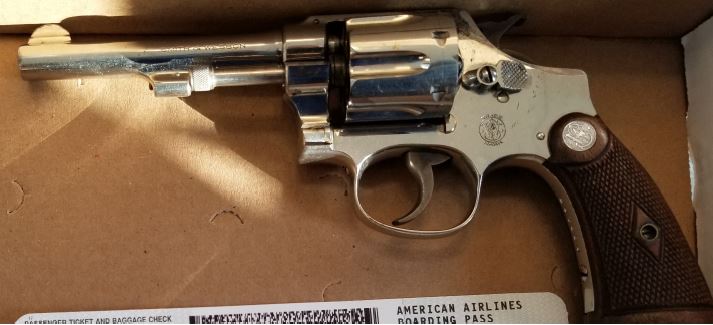 As a reminder, individuals who bring firearms to the checkpoint are subject to federal civil penalties of up to $13,000. This applies to travelers with or without concealed gun carry permits because even though an individual may have a concealed carry permit, it does not allow for a firearm to be carried onto an airplane. A typical first offense for carrying a handgun into a checkpoint is $3,900. The complete list of penalties is posted online here: https://www.tsa.gov/travel/civil-enforcement.
Passengers are permitted to travel with firearms in checked baggage if they are properly packaged and declared. Firearms must be unloaded, packed in a hard-side case, locked, and packed separately from ammunition. Firearm possession laws vary by state and locality. Travelers should familiarize themselves with state and local firearm laws for each point of travel prior to departure.
TSA has details on how to properly travel with a firearm posted on its web site here: http://www.tsa.gov/traveler-information/firearms-and-ammunition. Airlines may have additional requirements for traveling with firearms and ammunition. Travelers should also contact their airline regarding firearm and ammunition carriage policies.
The iconic H&C Coffee sign is once again pouring coffee in downtown Roanoke. And Center in the Square, which owns the sign, says from now on, any time the animation stops, the delay in getting it to move again shouldn't take quite so long. Officials say company that services it now has backup devices in hand that operate the animation. WFIR's Evan Jones has the story: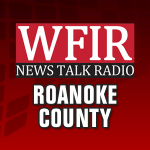 (from Roanoke County release) Metis Holdings has announced the addition of multiple new tenants to the former Allstate building on Electric Road in Roanoke County. The 165,000 Square Foot facility was purchased last year by the local insurance and risk management services company, to accommodate the company's growth. More than half the building has now been leased to other tenants.  Metis will move in to the remaining office space by the summer of 2019. Set to move in when renovations are complete are the Lucas & Kite law firm, Vistar Children's Eye Care Center, Fit Studio and a cafe that will serve building tenants.
Chris Carey, Metis President said, "We are fortunate that the Roanoke Region has supported our continued growth in real estate, talent attraction and community resources.  As a local success story, we are very pleased to expand and remain in the Roanoke area."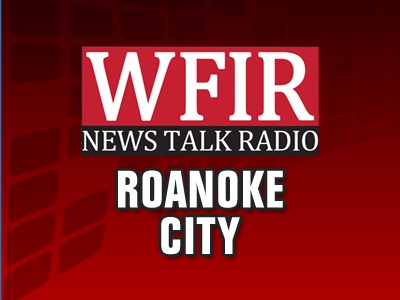 A new restaurant is coming to downtown Roanoke. The Salad Factory will open up on Monday in the spot that previously housed S & J Cafe. That's next door to the Appalachian Power building on Franklin Road. The owners say it will have an ordering style similar to Chipotle. Customers will select the type of lettuce they want as a base and then go down a list of options that can be added.
CHARLOTTESVILLE, Va. (AP) – Two men have been convicted of removing multiple times the tarps that covered Confederate statues to mourn the counterprotester killed during last August's violent white nationalist rally in Virginia.
The Daily Progress reports Brian Roland Lambert and Christopher James Wayne were sentenced to eight months and five months, respectively, on trespassing and vandalism charges related to removing tarps from Charlottesville's statues of Robert E. Lee and Thomas "Stonewall" Jackson.
The tarps were torn down several times until a judge ordered their removal.
On Monday, Judge Joseph Sirks said he assigned jail time for misdemeanor charges to emphasize the importance of following the legal process.
Lambert said he'd appeal, but also said they would take their punishment "like men." During the appeals process, the men wouldn't have to report to jail.