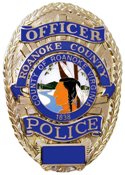 From Roanoke County Police: Another case of illegal tire dumping has occurred in the County over the past several weeks. This event occurred as they have in the past on a rural road in the eastern portion of the county. There are currently no suspects in the tire dumping incident and the Police Department is asking residents to report any suspicious behavior related to this activity by calling the department's non-emergency telephone number at (540) 562-3265. Anyone with information about this crime should call the Criminal Investigations Division of the Roanoke County Police at 540 777-8641, the Emergency Communication Center at 540 562 3265 or the Roanoke Valley Crime Line at 540 344 8500.

Due to the overnight snowfall, the Solid Waste Management Division has cancelled all collections for today, Thursday, Feb. 26. Unless otherwise notified, Solid Waste Management crews will resume normal operations on Friday, Feb. 27, with the following exceptions: No alleys will be serviced, due to snow accumulations and some side streets may not be serviced due to parked cars and snow mounds. Normal bulk collection and recycling (bottles and cans) will be collected on Friday as much as possible given conditions on residential streets.
From the National Center for Missing and Exploited Children: Montgomery County Police Department in Maryland and the National Center for Missing & Exploited Children are asking for the public's assistance regarding new information that is being released in connection with the 1975 disappearance of Sheila and Katherine Lyon.  Law enforcement is seeking any information regarding a large white four door, possibly Chrysler New Yorker, early 1970's model vehicle that is believed to have been involved in the disappearance of the sisters.   The public is urged to call Montgomery County Police Department (Maryland) 1-301-279-8000 or The National Center for Missing & Exploited Children 1-800-843-5678 (THE-LOST) with information concerning the disappearance of Katherine and Sheila Lyon. Calls may be made anonymously.
Police say while they believe if the two girls were still alive alive today, they might look something like these age-adjusted photographs provided by the National Center for Missing and Exploited
The Virginia Department of Transportation will hold a citizen information meeting on a proposed project to reconstruct the 10-mile section of Route 220 between Iron Gate and the James River bridge near Eagle Rock in Botetourt County.  The meeting will be held on Thursday, March 5 from 5 to 7 p.m. at Eagle Rock Elementary School. VDOT says the primary purpose of this project is to enhance safety along Route 220 by providing an upgraded two-lane road, improving vertical and horizontal alignment, widening shoulders, realigning intersections, adding turn lanes and creating additional passing zones.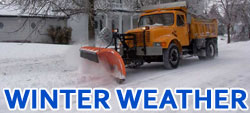 Sunday morning update from Roanoke City:
Roanoke, VA — Crews continue to work 24/7 to clear snow from city streets. The following is an update on snow removal progress made
since the last snowfall on Saturday, Feb. 21:
-100 percent of Arterial Streets have been plowed and treated. They are either down to the blacktop or slushy.
– 80 percent of Secondary Streets have been plowed and treated.
– 50 percent of Residential Streets have been plowed.
Temperatures are forecasted to warm up today, which should help crews
continue to make progress.
12:30 p.m. Update from VDOT
SALEM DISTRICT: CONDITIONS IMPROVE ON MAIN ROADS
Many secondary roads and neighborhood streets covered in snow and ice
SALEM – Equipment operators and contractors with the Virginia Department of Transportation have been plowing roads all morning and with warmer temperatures conditions have improved.
Interstates (I-77, I-81 and I-581) are clear.  Most primary roads (those numbered 1-599) are in minor condition so drivers should watch isolated slick spots on ramps and in shaded areas.
Crews are working on secondary roads (those numbered 600 and above) and neighborhood streets.  Many secondary roads remain snow covered in Bedford, Botetourt, Craig, Floyd, Franklin, Giles, Montgomery, Pulaski and Roanoke counties.
Operators focus on the secondary roads with the highest traffic volumes first before proceeding to routes with lower traffic volumes such as subdivision roads and neighborhood streets.  Crews will get to as many of the secondary roads as possible today.
Drivers should watch for isolated slick spots on secondary roads in Henry, Patrick and Carroll counties.  These roads are considered to be in minor condition.
Motorists are cautioned to watch for ponding water or flooded roads as snow melts.
Snow plow crews began Sunday morning working to clear the roads, beginning with the interstates and other major routes.
Many secondary roads and neighborhood streets still were covered with packed snow from last week's snow storm before the latest snow put down several inches more.    In the City of Roanoke crews said they were able to get to some neighborhood streets Saturday.  As of Saturday night, the city said major streets were passable, but not plowed to bare pavement.  The city said it planned to move into the neighborhoods overnight, and salt was "proving to be very beneficial to plowing efforts."
STAUNTON – (11 a.m.) Snowplows and sunshine are combining to improve driving conditions in the Shenandoah Valley and Alleghany Highlands. Many primary and secondary roads remain covered in snow or ice, however, and the Virginia Department of Transportation urges drivers to use extreme caution. Conditions could change rapidly as snow melts on Sunday afternoon, and flooding is possible in some low-lying areas.
The Interstate 81 southbound rest area at mile marker 199 remains closed due to truck parking on the ramps.
Crews are working 12-hour shifts to plow and treat roads throughout the 11 counties of the VDOT Staunton District. Their goal is to have at least one pass on all roadways within 48 hours after the end of a storm.
Here are the road conditions as of 11 a.m. Sunday:
Interstate 64 – Minor conditions in Alleghany, Rockbridge and Augusta counties.
Interstate 66 – Clear conditions in Warren County.
Interstate 81 – Minor conditions in Rockbridge and Augusta counties. Clear conditions in Rockingham, Shenandoah and Frederick counties.
Primary roads – Severe conditions in Rockbridge and Highland counties. Moderate conditions in Alleghany, Bath, Shenandoah and Clarke counties. Minor conditions in Augusta, Page and Frederick counties. Clear conditions in Rockingham and Warren counties.
Secondary roads – Severe conditions in Alleghany, Bath, Rockbridge and Highland counties. Moderate conditions in Augusta, Rockingham, Page, Shenandoah, Frederick, Clarke and Warren counties.

From Frankin County: After 32 ½ years in local government, Franklin County Administrator Richard Huff has announced that he is leaving to enter private sector employment on July 1, 2015.  "Franklin County has been an extremely good place for my family as all 3 of our children graduated from Franklin County High School with honors. I have thoroughly enjoyed serving this wonderful community as 24 years of my career have been spent here working with many great Board members and a hard working and dedicated staff," said Huff. "I believe that Franklin County has developed a great reputation among local governments in the state and it will be an attractive position for other experienced Administrators."  Huff served as Assistant County Administrator from 1983-1985, and County Administrator from 1985-1991 and from 1999-2015.
(Continue reading for the rest of the news release.)
From Dynax America — Officials of Dynax America Corporation and Botetourt County broke ground today on an expansion that will nearly double the company's current facility in EastPark in Botetourt County.  The 144,000-square-foot expansion is part of a $32.62 million project announced in October 2014 that will add 75 jobs at an average wage of $40,683. Dynax America Corporation, which located in Botetourt County in 1995, has expanded several times and now has 580 employees to make it the county's largest private employer.  The company manufactures transmission parts.  "Dynax America Corporation has enjoyed great success in Botetourt County, Virginia," said Tatsuo Kuroda, president.  "The support of the state and the county has been important.  But our employees have played the most important role in the company's success." "The success of Dynax America Corporation in Botetourt County is the best endorsement of Botetourt County as a premier business location," said Dr. Donald Scothorn, chairman of the Botetourt County Board of Supervisors. The contractor for the expansion is Branch and Associates.  The project is expected to be completed by December 2015.
During a 4 day inspection, the United States Department of Agriculture cited Natural Bridge Zoo for 31 violations of the federal Animal Welfare Act. Some of the violations include:
Slamming guinea pigs on the concrete floor to kill them
Using expired medications, some more than 4 years past the expiration date
Physical abuse of a DeBrazza money who was confined in a undersized pet carrier and jabbed with sticks
Using tiger cubs who were too big and too strong for public handling
Not having records of any kind for more than 100 animals
USDA investigators say 35 of the animals were in need of vet care. Some were suffering from hair loss, abnormal skin conditions, and overgrown hooves.
The Natural Bridge Zoo addressed the USDA on its Facebook page. Here is just a part of the statement addressing concerns:
"The staff of Natural Bridge Zoo has dedicated their lives and personal resources to the preservation of species for over 40 years. We have provided valuable genetics and research to the animal industry; and we have provided animals to zoos all across the country from large AZA metro zoos to small privately owned zoos. Our successful reproduction and husbandry is unrivaled. We assure you, our visitors that every need our animals have is met, every USDA recommendation is followed and we are striving to constantly improve."
You can click here to read the full statement from the zoo.
You can also see the USDA report by clicking here.

Friendship Retirement Community is hoping to bring the generations together with the exclusive screening of a new movie. It's called "The Age of Love." Director Steven Loring says it follows a group of 30 people–aged 70 to 90–as they take part in a "speed dating" event. He says young people who've seen the film say they'll never look at their grandparents the same way again. The screening is this Thursday at 6:30 p.m. at Friendship Retirement Community on Hershberger Road. The movie is free, and Friendship is offering a 12-dollar buffet before the screening.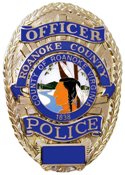 From Roanoke County Police: At 4:20 a.m. Thursday, Roanoke County Police were called to investigate a disturbance in the 2600 block of Harborwood Drive. The investigation led officers to a residence in the 2500 block of West Riverside Drive. Upon entering the residence, officers detected evidence of methamphetamines and possible production. A search warrant was obtained and later executed on the residence. The Virginia State Police Meth Lab Team responded. Larry K. Garman, a resident of Roanoke County, was arrested for possession of methamphetamines. The case is still under investigation. Further charges may follow, pending laboratory results.