Here's the press release from Roanoke County Public Schools: ROANOKE – Governor Terry McAuliffe and the state Board of Education announced May 24 that 278 out of 1,822 schools and two school divisions earned 2016 Virginia Index of Performance (VIP) awards for advanced learning and achievement. The VIP incentive program recognizes schools and divisions that exceed state and federal accountability standards and achieve excellence goals established by the governor and the board. Three schools in Roanoke County earned the Board of Excellence Award and seven schools earned the Board of Education Distinguished Achievement Award. Cave Spring Elementary, Cave Spring High and Green Valley Elementary are among 104 schools statewide that earned the Board of Education Excellence Award, the second-tier honor in the VIP program. These divisions and schools also met all state and federal accountability benchmarks and made significant progress toward goals for increased student achievement and expanded educational opportunities set by the board.
The Board of Education Distinguished Achievement Award was earned 166 schools that met all state and federal benchmarks and made progress toward the goals of the governor and the board.  In Roanoke County, those schools that earned the Board of Education Distinguished Achievement Award are:
Back Creek Elementary
Bonsack Elementary
Cave Spring Middle
Clearbrook Elementary
Fort Lewis Elementary
Hidden Valley Middle
Penn Forest Elementary

Roanoke County Commonwealth's Attorney Randy Leach says there are no grounds to place criminal charges against the police officers involved in February's fatal shooting of 18-year-old Kionte Spencer. Leach says it is clear to him that the officers were justified in taking the action they did.
Roanoke County Police Chief Howard Hall says the evidence is clear that Spencer ignored repeated and clearly audible warnings to stop and to put down what appeared to be a handgun he was holding, and police fired when he turned toward them with his arm raised. Spencer was shot after police responded to a call in February of man walking with a handgun near Cave Spring Corner.
WFIR's Gene Marrano was  one of a select group of local media who viewed police dash-cam videos of that incident:

On Tuesday, May 24, at 9:02 a.m., personnel from the Salem Police and Salem Fire and EMS Departments responded to the 1600 block of Apperson Drive in reference to a City of Salem garbage truck that had been struck by a Norfolk Southern freight train. The accident occurred at the crossing that is directly across the street from Margaret Lane. Upon arrival, first responders found the driver of the city vehicle outside of the overturned truck with multiple injuries. They immediately began stabilizing him and transported him to Carilion Roanoke Memorial Hospital with life-threatening injuries. At approximately 11:15 a.m., Norfolk and Southern began moving the train and shortly afterwards hazmat crews began cleaning up the diesel fuel that leaked from the overturned dumpster disposal truck. The vehicle also was removed from the far side of the tracks. It was determined that the vehicle was traveling south after exiting a business located near the railroad crossing. As it approached Apperson Drive, the sanitation truck was struck on the passenger side by the eastbound train. Because of the direction of the crash, traffic on Apperson was not diverted at any time. The cause of the accident is still under investigation and the driver's name is not being released at this time.
From Roanoke County Police: Tuesday, May 24, 2016 – Roanoke County Police have charged a student at Cave Spring High School with making a threat at the school on May 19. A threatening message was discovered written on a bathroom wall. The felony charge includes one count of threats to bomb or damage buildings or means of transportation; false information as to danger to such buildings, etc. (Sec. §18.2-83 of the Code of Virginia). On April 21, police charged a student at William Byrd High School with making threats at the school on April 7 and April 18. On April 22, police charged a student at Northside High School with making a threat at the school on April 15. Police continue to investigate similar threats made at Northside High School on April 18, Hidden Valley High School on April 19 and William Byrd High School on April 21.

The Roanoke Rail Yard Dawgs have begun building a team for the 2016-17 Southern Professional Hockey League season. The SPHL held an expansion draft yesterday allowing the Rail Yard Dawgs and the Evansville Thunderbolts to select 6 players from the unprotected lists of each SPHL team. Roanoke Rail Yard Dawgs selected the following six players:
Travis Armstrong – 6'5", 220 lbs Defenseman, Played most of last year with the Louisiana IceGators of the SPHL with a brief stint with the Brampton Beast of the ECHL
Steve Mele – 5'11", 175 lbs Left Wing/Right Wing, Split time last season between the Huntsville Havoc and the Macon Mayhem of the SPHL as well as the Norfolk Admirals and Brampton Beast of the ECHL
Jackson Brewer – 6'1", 185 lbs Right Wing, Played for Knoxville, Huntsville and Macon of the SPHL last year as well as a short stint with the Evansville Icemen of the ECHL
Massimo Lamacchia – 5'8", 170 lbs Forward, Played with the Manchester Monarchs and the Wheeling Nailers of the ECHL before finishing this past season with the Louisiana IceGators of the SPHL
Tim Boyle – 6'3", 215 lbs Defenseman, Played the past season with the Mississippi Riverkings of the SPHL
Ryan de Melo – 6'2", 200 lbs Goalie, Played the past season with Huntsville Havoc of the SPHL With their picks, Evansville selected: Luke Sandler (Louisiana), Nick Lazorko (Fayetteville), Pat Murphy (Columbus), John Daniels (Louisiana), Steven Hoshaw (Fayetteville) and Mike Hill (Knoxville).
Season tickets for the inaugural season of Rail Yard Dawgs hockey are available now. Contact the Dawgs ticket office at (540) 344-DAWG (3294) to purchase or for more information.

Virginia State Police are looking for 81-year-old Ronald Jackson. He was last seen in Partlow, Virginia, which is in Spotsylvania County. He may be wearing a yellow T-shirt, dark blue pants and a black baseball cap. Jackson is believed to be in danger, and is without his required medication. Police say he's driving a 2009 gray Ford Escape with Virginia registration KV1666. Call police if you have any information.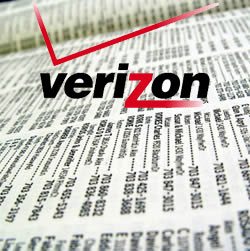 WASHINGTON (AP) – Verizon and union officials representing about 39,000 striking landline and cable workers up and down the East Coast have agreed to restart negotiations. U.S. Secretary of Labor Thomas E. Perez says he met with both sides on Sunday in Washington, D.C. Perez says the parties had an "open, frank and constructive dialogue" about finding a way to move forward to resolve the issues and get people back to work. Both sides have agreed to return to the bargaining table on Tuesday. Workers in nine eastern states and Washington, D.C., walked off the job on April 13. They had been working without a contract since August. So far, negotiations have been unsuccessful.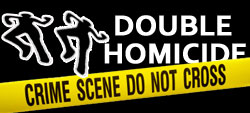 From Roanoke Police Department: On May 13, 2016 at 12:40 p.m. Roanoke Police responded to a report of a shooting in the 4400 block of Holmes Street NE. Responding officers found an unresponsive female in the living room area of the residence. They also found a male who was lying in the rear of the residence. Officers rendered aid immediately to both individuals and paramedics arrived on scene. The female, identified as Melissa Lynn Cook, age 43, of Roanoke was pronounced dead at the scene. The male, identified as Bobby Ray Cundiff, age 40, of Roanoke was transported to Carilion Roanoke Memorial Hospital where he also later died. Both suffered gunshot wounds. Evidence at this point indicates that the incident was domestic in nature. Initial evidence also indicates that both individuals shot each other. A handgun was found near Cook's body and a handgun was also recovered that was near Cundiff when officers arrived on scene. Officers continue to analyze evidence found at the scene and detectives continue to interview individuals familiar with both individuals. No one else was inside the residence at the time of the incident and, at this point, there is no evidence to indicate anyone else was involved. The investigation is on-going.
UPDATE: Police say Angela Jarrell has been found safe and is receiving medical treatment in West Virginia.
EARLIER: Radford Police are searching for a missing 46-year-old woman — the second time she has been reporting missing in the last eight months. Angela Jarrell was last seen Thursday, and police say friends and family are concerned about her well-being. Jarrell was also reported missing last September before she was found several days later.
(Continue reading for the Radford Police news release)

One of the hottest bands of the late 70's and 80's is in Roanoke tonight. Blondie is at the Elmwood Park Amphitheater. WFIR's Gene Marrano spoke to guitarist Chris Stein: