From Roanoke City Police:  Roanoke, Va.- On January 28, 2014 at 7:33 a.m. Roanoke Police were dispatched to the 2300 block of Salem Turnpike NW to provide traffic control for a working fire. Roanoke Fire EMS was already on scene and contained the fire to a garage on the property. After the fire was extinguished, detectives with the Roanoke Police Department responded to jointly work with the Fire Marshal's Office in the investigation. The cause of the fire was determined to be arson. Investigators found a tire that was at the point of origin of the fire, matching physical evidence from five previous arsons in that area. Officers began interviewing witnesses and collected other electronic surveillance evidence that led them to develop Clyde Howard Burks, age 51, of Roanoke as a suspect. Officers located Burks and a detective interviewed him. Based on the investigation, officers obtained an arrest warrant for Burks for the January 28 arson. He was taken to the Roanoke City Jail. Burks is a strong person of interest in the five other fires in that area involving tires at the point of origin. The joint investigation is on-going in relation to those five fires. A previous media outlet reported that the fires may be tied to gang initiations, however officers investigated and found Burks has no known affiliation to any gangs.
Today from 7:30 a.m. to 5 p.m., a partial lane closure will be in place on the southbound ramp to Interstate 581 from Valley View Boulevard. The partial lane closure will be in effect for paving operations on the ramp, weather permitting. Traffic control and a flagging operation will be in place to alert drivers approaching the area to slow down and use caution through the work zone. Motorists should expect possible delays.
From Roanoke Fire-EMS: On Wednesday, January 28, 2015, Roanoke Fire-EMS responded to a fire in the 1900 block of Carter Rd. 1:25pm.  Two people were home when the fire started and escaped without injuries.  One cat died in the fire.  The cause of the fire and origin are under investigation.  Damage estimates are not available at this time.  Two residents were displaced and would be staying with family during this difficult time.
THE VIRGINIA STATE POLICE AND THE VIRGINIA MISSING CHILDREN CLEARINGHOUSE HAS ISSUED AN ENDANGERED MISSING CHILD MEDIA ALERT ON BEHALF OF THE CHRISTIANSBURG POLICE DEPARTMENT ON 1/28/15 AT 1145 HOURS.  THE CHRISTIANSBURG POLICE DEPARTMENT IS LOOKING FOR AYSIA MONIQUE LEWIS, 16 YEARS OF AGE, HEIGHT 5'3, WEIGHT 155 LBS, WITH BROWN EYES AND BROWN HAIR, WEARING: BLUE JEANS, BLACK FLEECE JACKET AND TAN MOCCASINS.
THE CHILD IS BELIEVED TO BE IN DANGER AND WAS LAST SEEN AT CHRISTIANSBURG HIGH SCHOOL.  THE CHILD MAY BE IN THE COMPANY OF DONALD QUESENBERRY.  THE SUBJECT IS DESCRIBED AS, 33 YEARS OF AGE, HEIGHT 5'7 FEET, WEIGHT 195 LBS, WITH BROWN EYES AND BROWN HAIR.
THE SUBJECT MAY BE DRIVING 2002 NISSAN ALTIMA 4D WITH ILLINOIS REGISTRATION V975074.  POSSIBLY HEADING SOUTH TO FLORIDA
ADDITIONAL INFORMATION:  CHILD IS BELIEVED TO BE IN DANGER OF SEXUAL EXPLOITATION
PLEASE CONTACT THE CHRISTIANSBURG POLICE DEPARTMENT AT 540-382-3131 OR THE VIRGINIA STATE POLICE AT 1-800-822-4453.  (1-800-VACHILD)

From Norfolk Southern: ROANOKE, Va., January 27, 2015 – Norfolk Southern today announced that it will close its Roanoke office building at 110 Franklin Road SE later this year and relocate the functions currently housed there to Atlanta or Norfolk.  Approximately 500 people currently work in the building in marketing, accounting, information technology, and other departments. Affected employees will have the option of relocating with their positions. The action is being taken to foster departmental synergies and to make better use of the company's real estate assets and support the company's goal of streamlining its management workforce. Norfolk Southern is in the final process of evaluating which positions will be relocated to its corporate headquarters in Norfolk, Va., or its operational headquarters in Atlanta, Ga. Some regionally oriented positions will remain in Roanoke but will move to other work locations in the area.
(Continue reading for the rest of the news release.)

Thousands of users follow Roanoke City on its 30-plus social media outlets. Public Information Specialist Timothy Martin says Roanoke is now offering a social media center to find all that information in one place. Martin says Roanoke's social media streams–from Facebook, to Twitter to Instagram–currently have more than 90,000 followers. You can find a link to the "Uber-Flip" page on the city government website.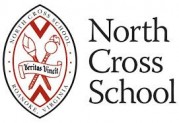 North Cross School is hosting an open community event for local leaders in education to discuss the future of education for the community. The "Education 2025″ forum will be led by Roanoke native and TED speaker, Katherine Fulton, and will include panelists Dr. Rita Bishop, Superintendent of Roanoke City Public Schools; Dr. Robert Sandel, President of Virginia Western Community College; and Dr. Christopher Howard, President of Hampden-Sydney College. Topics of discussion at the "Education: 2025" event will include items such as the future of a liberal arts education, how technology will continue to change the way we teach and learn, and the impact globalization will have in our schools. "Education: 2025" will begin at 5:30 p.m. on Thursday, January 29, in Fishburn Auditorium on the campus of North Cross School. The event is free and open to the public.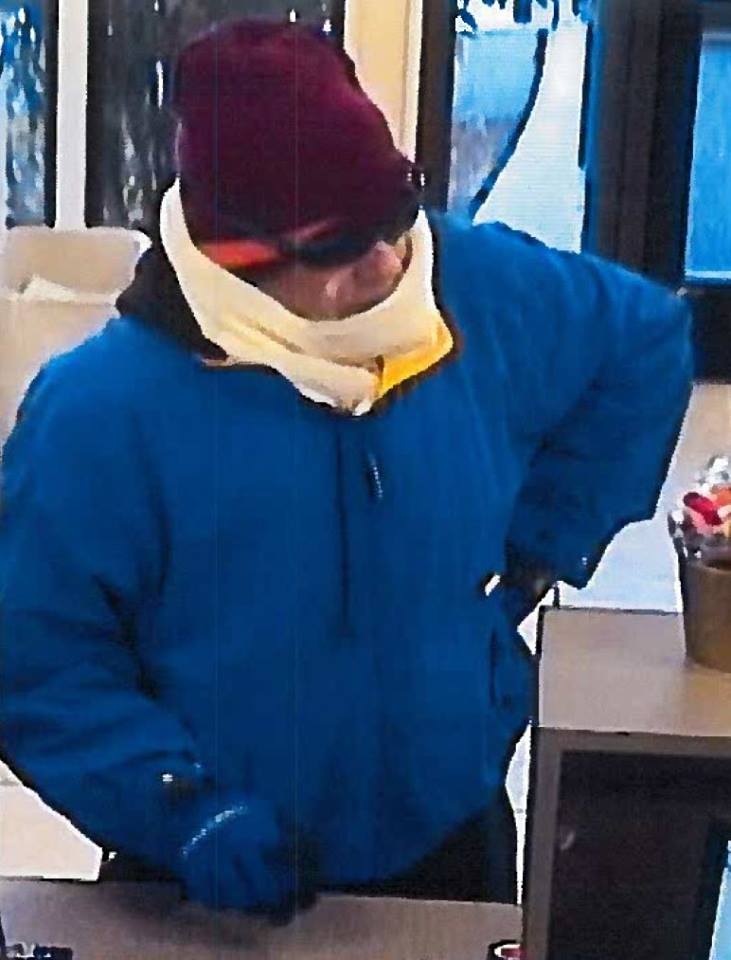 UPDATED 5:25 pm — Police identify the suspect Peter John Bell, age 54, of Roanoke.  He is charged with robbery.
UPDATED 3:30 pm — Police say the suspect is now in custody, and further information will be released shortly.
—
From Roanoke City Police: We are investigating a bank robbery. A photo of the suspect can be seen to the left. At this point it appears the suspect walked into the HomeTrust Bank in the 2800 block of Brambleton Avenue at around 9:39 this morning. There was a threat of a weapon but no weapon was displayed. The suspect left with an undisclosed amount of money. He was last seen in a silver vehicle and that vehicle was heading west on Fleetwood Avenue, which runs parallel to Brambleton. Call 540-853-5959 or 540-344-8500 if you can help.

For the 4th year Roanoke Fire-EMS is teaming up with the American Red Cross, Hope Worldwide and the Roanoke Police Department to "Take it to the Streets for Fire Safety". This is an event to honor Dr. Martin Luther King Jr. and an opportunity to share fire and life safety with people in the community as well as crime prevention tips. Starting at noon on Monday, January 19, 2015, volunteers will canvass door-to-door throughout the Roanoke neighborhood near Station 5 on Orange Avenue. The volunteers will talk with residents and leave behind smoke alarm batteries and door hangers with fire safety information. The door hangers include information about smoke alarms, creating a household fire escape plan and tips for cooking and heating a home safely this winter. The Roanoke Police Department will share some crime prevention information as well.
UPDATE: The Bedford County Sheriff's Office says the "forensic dig" is over on Taylor's Mountain in the Thaxton area. Investigators say they are pleased with the progression in the search. They're looking for the remains of Sheila and Katherine Lyon, the two young sisters who disappeared in 1975. No word what, if anything, was found this week.
———————————————————-
Bedford County Sheriff Mike brown says new information has prompted state and federal authorities to search a specific part of a Thaxton mountain for the remains of two Maryland sisters who disappeared 40 years ago. Brown describes the operation on Taylor's Mountain as a "forensic dig." He says a Federal Bureau of Investigation evidence recovery team and a Radford University forensic pathologist have joined state and local investigators. Brown declined to say what new evidence led investigators to the location. 10-year-old Katherine Lyon and 12-year-old Sheila Lyon disappeared in 1975 after walking to a Maryland shopping mall, and investigators say have good reason to believe the girls were buried on Taylor's Mountain.  A Maryland woman is charged with lying to a grand jury about the case; her husband and his nephew have been named persons of interest.
(Associated Press contributed to this report.)