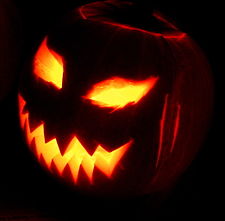 Lots of costumed kids are expected to trick-or-treat at businesses on Salem's Main Street from 10:00 to 11:00 tomorrow morning to kick off Pumpkinfest. Nathan Wooden with Salem Parks and Recreation says there are lots of activities, including the popular "chefs versus surgeons" pumpkin carving contest. Pumpkinfest runs from 11:00 to 2:00. The $1.99 admission benefits Special Olympics…kids in costume get in free.

The Roanoke-based "Pathfinders for Greenways" have just put the finishing touches on the new "Buck Hill Trail" they built at Natural Bridge … it debuts with a ribbon cutting today. The Pathfinders mid-week crew — largely made up of retirees — has built or maintained many of the natural surface trails in the Roanoke Valley.
From Roanoke City Police:  Roanoke Police have obtained two warrants on James Malcolm Calloway, age 27, of Roanoke for the shooting incident in the 700 block of Hanover Avenue NW yesterday afternoon.  Calloway is charged with malicious wounding and use of a firearm to commit the offense.  Anyone with information on Calloway's location can call the Roanoke Valley Crime Line at 540-344-8500.  Tips are anonymous and a reward could be provided for the right information.
The shooting occurred near Lucy Addison Middle School and led school officials to implement "Shelter in Place" procedures that limit who can enter and leave the school building.
From Governor McAuliffe's office:  TOKYO, JAPAN – Governor Terry McAuliffe announced today that Dynax America Corporation, a subsidiary of Dynax Corporation of Hokkaido, Japan, will invest $32.625 million to expand its automotive components manufacturing operation in Botetourt County. The Governor made the announcement following a meeting yesterday with Dynax Corporation officials in Tokyo during his Asia Marketing Mission. Virginia successfully competed against Shanghai, China for the project, which will create 75 new jobs.
(Continue reading for the rest of the news release.)

From Virginia State Police: The Virginia State Police are continuing their investigation into a fatal crash that killed a Henry, Virginia man early this morning around 12:30 am on Route 780 two tenths of a mile south of Route 605 in Franklin County. The preliminary investigation revealed that a 1998 Ford F-150 pick up that was being operated by Michael Henrey Guilliams, age 34 of Henry, Virginia ran off the left side of the roadway overcorrected, then ran off the right side of the roadway and overturned. Guilliams who was not wearing a safety belt at the time of the crash and was ejected from the vehicle and pronounced dead at the scene. No further information is available regarding the crash which remains under investigation.
From the Bedford County Sheriff's Office: "Bedford County Commonwealth's Attorney Randy Krantz and investigators for the Bedford County Sheriff's Office and Virginia State Police traveled back to Montgomery County Maryland this week. The team from Bedford County continues to work with Cold Case Detectives from the Montgomery County Police Department interviewing witnesses and reviewing the large amount of case files in the Lyon Sisters' case."
10-year-old Katherine Lyon and 12-year-old Sheila Lyon vanished from a mall in Wheaton, Maryland, March 25, 1975.
The first Aging in Place National Planning day is next week, and local organizers are hosting a symposium  in Botetourt County. Chris Moore is director of education for the Western and Central Virginia Aging in Place Council. He says with 10,000 people turning 65 every day, the U.S. is facing a "silver tsunami."
Moore says people interested in ideas on being able to stay in their homes as they age are invited to the free symposium at the Greenfield Center in Daleville Thursday, October 16 from 10:00 a.m. to 4:00 p.m. Vendors who specialize in aging in place services are also invited to participate.
From the Virginia Lottery:  Earl Kirks, Jr. of Dry Fork was just about to leave for work when he discovered he'd won $1 million in the Virginia Lottery's new $1,000,000 Money Ball game. That's a pretty good way to start the day. "Nothing bothered me the rest of the day," he said.  Mr. Kirks is the game's first $1 million winner. His ticket matched all five winning numbers in the October 1 drawing, and the Gold Million Dollar Money Ball was drawn. The Gold Million Dollar Money Ball increased the top prize from $100,000 to $1 million.  He bought the winning ticket at Apple Market, 4168 Franklin Turnpike in Danville. On October 8 he returned to the store to receive his million-dollar prize from the Virginia Lottery. The store received a $10,000 bonus from the Lottery for selling the winning ticket. The winning numbers for the October 1 drawing were 5-9-29-30-32.
(Continue reading for the rest of the news release.)

From Roanoke County Police Department:
On 09/30/2014 the Roanoke County Police executed a search warrant at a residence in the Villages of Garst Creek apartment complex. This search warrant was in reference to an ongoing child pornography investigation. Again, this investigation is ongoing and at this time there is no indication that local children were involved. Resty Senecal, 37 of Roanoke has been charged with one felony count of possession of child pornography. Also, during the course of the investigation it was determined that Resty's brother Glen Senecal, 22 of Roanoke was living with Resty and had failed to register as a sex offender. A member of the Virginia State Police Sex Offender Unit responded and Glen Senecal was charged with one misdemeanor count of failing to register. The investigation into this case is ongoing and anyone with information should call Det. A. Thompson with the Roanoke County Police at 540 777-8633, the Emergency Communication Center at 540 562-3265 or the Roanoke Valley Crime Line at 540 344-8500.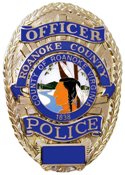 From Roanoke County Police: A search operation for a missing 46 year old man being conducted in the vicinity of the Roanoke River Bridge on the Blue Ridge Parkway has been suspended due to darkness and adverse weather conditions. The search will resume tomorrow. The search is being conducted for a 46 year old male resident of Roanoke City who was last seen at his parents' resident in southwest Roanoke County Sunday evening (10/05/2014). A vehicle used by the male was located at the overlook parking lot Sunday evening by patrolling parkway rangers, but the male was not observed. The male's family reported him missing to the Roanoke County Police Department earlier today. Blue Ridge Parkway Rangers, Virginia Dept. of Emergency Management, Roanoke County Police and Fire & Rescue Departments, and swift-water rescue teams from Salem and Roanoke Fire Departments participated in the search today.