From the Bedford County Sheriff's Office: At 2:11a.m. May 28, 2015, Bedford County 911 dispatchers received a call to 115 Mill Acres Dr. from a man reporting his wife had stabbed him. The caller, James Dudley, age 61, said while he was sleeping his wife stabbed him with what he believed to be a kitchen fork. Deputies arrived on the scene at 2:32 a.m. and arrested Barbara Dudley, age 63, without incident. She was transported to the Bedford Adult Detention Center and is being held without bond. She was charged with malicious wounding. The victim refused medical treatment.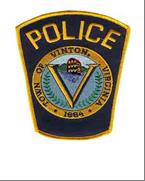 On Monday around 10:30 p.m., Vinton Police officers on patrol saw street lights out in the area of Washington Avenue and Lynnhaven Circle. They began investigating, and once on the scene they found a Chevrolet van had crashed into a utility pole on Washington Avenue at Preston Road, which is located in front of the Vinton Masonic Lodge building. The driver, 52-year-old Calvin Wayne Carter, was pronounced dead at the scene. No further details have been made available.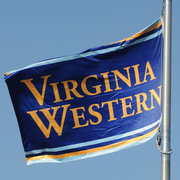 Plastics One based in southwest Roanoke County. It's a plastic component manufacturer that specializes in the design and build of custom medical and high-end audio cable assemblies with applications for entertainers, musicians, race car drivers and individuals; and an expert design and manufacturing of in-vivo neuroscience research components. The employee-owned company presented a $100,000 check to Virginia Western Community College to support the Virginia Western Community College Access Program. The program covers the cost of tuition for two years at VWCC for area high school graduates who meet program guidelines. The check also led to a naming – the "Plastics One Student Information Center" at VWCC.

On June 1, the South County Library on Merriman Road will become an Authorized U.S. Passport Acceptance Facility. South County will offer both routine and expedited service. Those who need a passport to travel internationally in fewer than two weeks will need to schedule an appointment with a passport agency. South County Library is accepting appointments during special launch hours on Monday June 1 and Tuesday June 2. For more information you can call 540-777-8782, or click here.

From Virginia State Police: At 2:53 p.m., Monday (May 25), Virginia State Police initiated a traffic stop on a speeding 2003 Nissan Altima traveling 95 mph in a posted 70 mph zone heading south on I-81 near the 165 mile marker in Botetourt County. The Nissan refused to stop and a pursuit was initiated.  The suspect continued south on I-81 and just before the I-81 and I-581 merge in Roanoke County, the Nissan ran off the right side of the highway and crashed. The driver, Justin Howard St. Clair, 25 of Fincastle, Va., exited the Nissan with a firearm. St. Clair refused to comply with the troopers' demands to drop the weapon and was subsequently shot.  State police immediately rendered aid to St. Clair, who was transported by ambulance to Roanoke Memorial Hospital for treatment of a gunshot wound. He remains at the hospital and is currently listed in stable condition. The incident remains under investigation by the Virginia State Police Bureau of Criminal Investigation's Salem Field Office. State police in-car cameras did capture the incident and all recordings have been entered into evidence for the criminal investigation.  These evidentiary recordings will not be released as they are part of the ongoing criminal investigative file and, therefore, exempt from release. In accordance with Virginia State Police policy, Sr. Trooper D.P. Purcell was placed on administrative leave.
In a ceremony yesterday at the Virginia State Capitol, Roanoke County Special Events Coordinator Wendi Schultz accepted a leadership award honoring efforts made by the region to commemorate the 150th anniversary of the Civil War. Over the years, Roanoke County staff and volunteers have organized events which brought the area's history to life. In the spring of 2011, Civil War Homes Then and Now showcased dozens of antebellum homes and historical buildings. Then in the winter of 2013, Civil War Music Brought to Life demonstrated period culture through an educational family program. Schultz says, "Our events engaged the entire community through participatory learning opportunities. We were able to touch the lives of both young and old, while showcasing our area's unique contribution to history."

Retired Circuit Court Judge Kenneth E. Trabue died early yesterday morning. He was a judge of the 23rd Judicial Circuit from 1978 to 1995, served terms as chief judge, and was active as a mediator and designated judge for many years after his retirement. At the time he came to the bench, he was a partner in the law firm of Hunter, Fox and Trabue. He was also a former president of the Virginia Trial Lawyers Association.
32-year-old Joshua Andrew Kelley, of Vinton and 28-year-old Jeffrey Lee Waddell, of Roanoke have both been arrested and charged with three counts of burglary and three counts of grand larceny. Police believe they are responsible for a number of recent convenience store break-ins that happened in Roanoke City and Bedford, Botetourt, Montgomery and Roanoke counties.

From Roanoke County Police: On Friday 05/22/2015 the Roanoke County Police Department served a search warrant on a house in the 7300 block of Cove Hollow Road. The search was obtained in reference to an investigation that originated with the Fairfax County Police Department. The investigation is on-going and is in reference to an animal cruelty and crimes against nature investigation. A suspect has been identified, but due to the fact that the investigation is still in progress we will not be identifying them. This case will be presented to the next meeting of the Roanoke County Grand Jury for indictments. This investigation is being worked by both the Roanoke County & Fairfax County Police Departments.

Carilion's MyChart has surpassed the 100,000 patient milestone. MyChart is a secure patient portal which allows patients access their medical records online as well as many other features. WFIR's Alexis Manley has the story.