The Bedford County Sheriff's Office says a man was shot and killed after he assaulted a woman with an axe. The 911 call from the woman came around 4 p.m. from a house on Teass Terrace southeast of the town of Bedford. Deputies reported the shooting and performed CPR on the man, but he died at the scene. The woman injured by the axe was taken to Bedford Memorial Hospital, where her condition is unknown. State police were called in to investigate Read the rest of this story »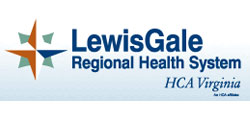 All four LewisGale Regional Health System hospitals were scored by Leapfrog, an independent industry watchdog. Two of the hospitals, LewisGale Medical Center and LewisGale Hospital Montgomery, received an "A", the highest grade possible. The other two hospitals, LewisGale Hospital Pulaski and LewisGale Hospital Alleghany, received a "B". The grades (A to F) are designed to rate how well hospitals protect patients from accidents, errors, injuries and infections.
From the Transportation Security Administration: A Bedford County, VA, man was prevented from bringing a loaded gun onto an airplane when Transportation Security Administration officers caught him with the firearm at the security checkpoint at Roanoke-Blacksburg Regional Airport yesterday morning (October 27th).  TSA officers detected the .40 caliber handgun, which was loaded with 15 rounds (including one in the chamber), in the Moneta, VA, resident's carry-on bag as he was passing through the airport checkpoint. The TSA officer who was staffing the checkpoint X-ray machine detected the handgun inside the traveler's carry-on bag as it passed along the conveyor belt. She immediately notified airport police.  The police responded to the checkpoint and confiscated the firearm. There was no impact to airport operations. Approximately 1,000 people fly out of ROA per day.
From Roanoke College: Republican challenger Ed Gillespie has narrowed the gap, but Virginia Democratic Senator Mark Warner still holds a 13-point lead (45%-32%) in the Virginia race for U.S. Senate, according to the Roanoke College Poll. Libertarian Robert Sarvis polled at 3 percent. In the generic Congressional ballot, Republicans now hold an insignificant lead over Democrats (41%-39%).  The Roanoke College Poll interviewed 738 likely voters in Virginia between October 20 and October 25 and has a margin of error of +3.6 percent.
Click here for full poll results and methodology.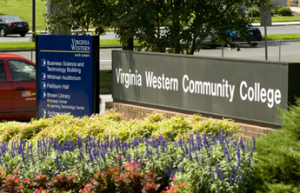 Health and education officials are hosting a public seminar on Ebola today at Virginia Western Community College. Amy White is the biology Department program head. She says the idea is to get accurate information to the public and answer citizen questions and concerns. Among those presenting the free Ebola conference will be Dr. Thomas Kerkering, Chief of Infections Disease at Carilion Clinic and health department epidemiologist Lex Gibson. It will be today at 2 p.m. at the Whitman Auditorium at Virginia Western…and the public is invited.
From VDOT:   Work to place structural steel on the bridge over Interstate 581 at Elm Avenue will cause several traffic impacts on weeknights this week starting Monday, Oct. 27.  A large crane will be brought in to lower the steel into place. The traffic impacts are anticipated as follows:
On Monday, Oct. 27, from 10 p.m. to 6 a.m., southbound I-581/Route 220 Expressway traffic will be detoured off the interstate to use the ramps at Elm Avenue to return to I-581/Route 220 Expressway.  Eastbound Elm Avenue will be closed from 10 p.m. until 6 a.m.  Westbound Elm Avenue will be reduced to one lane from 8 p.m. until 6 a.m.
(Continue reading for the rest of the news release.)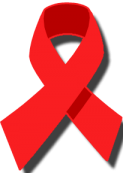 Groups seeking to raise awareness of teen alcohol and drug abuse are sponsoring "Red Ribbon Week" this week…they hope to see lots of red ribbons across the Roanoke Valley. Sheila Lythgoe with Blue Ridge Behavioral Healthcare says 27 schools have signed up to take part. The Red Ribbon Campaign for Drug-Free Youth is part of a national campaign.

Retired Juvenile and Domestic Relations District Court Judge of Botetourt County, Dudley J. "Buzz" Emick Jr., passed away over the weekend, he was 75. Emick, a former member of the House of Delegates and the Senate of Virginia, served 11 years as a Juvenile and Domestic Relations District Court Judge before retiring at the end of 2004. There are no details available at this time concerning visitation, funeral or memorial service.

A new state ethics commission is set to meet for the first time today. Governor McAuliffe created the Commission to Ensure Integrity and Public Confidence in State Government .. in the wake of Former Governor Bob McDonnell's corruption conviction. The commission is charged with recommending changes to state ethics laws and policies for public officials. It has ten members .. co-chaired by former Congressman Rick Boucher and former Lieutenant Governor Bill Bolling.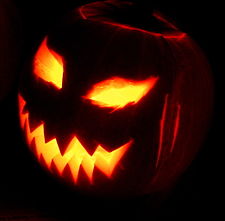 Lots of costumed kids are expected to trick-or-treat at businesses on Salem's Main Street from 10:00 to 11:00 tomorrow morning to kick off Pumpkinfest. Nathan Wooden with Salem Parks and Recreation says there are lots of activities, including the popular "chefs versus surgeons" pumpkin carving contest. Pumpkinfest runs from 11:00 to 2:00. The $1.99 admission benefits Special Olympics…kids in costume get in free.