UPDATED THURSDAY 4:10 pm –Lynchburg Police say there is no evidence right now to suggest the death of 18-year-old Jamisha Gilbert is connected to the disappearance four months agao of Alexis Murphy, another young black woman. Murphy was last seen at a Lovingston convenience store August 3rd.  Lynchburg Police also say "investigators have not received any information that would lead them to believe that the public is in any immediate danger as related to the circumstances in [the Gilbert] case."  Police said earlier today the body found in woods yesterday near Concord Turnpike and Pleasant Valley Road is positively identified as Jamisha Gilbert.
Click here to read the full Lynchburg Police news release
—–
UPDATED: Thursday 12:00 pm — Lynchburg Police say the Roanoke Medical Examiner's office has positively identified the body found yesterday as that of Jamisha Gilbert. They are not releasing further for now on the circumstances surrounding her death.
—–
Previous story:
Lynchburg Police say they found the body of a black woman Wednesday, but they have not positively linked the discovery to 18-year-old Jamisha Gilbert's disappearance. Police search teams were going through a heavily wooded area between Concord Turnpike and Pleasant Valley Road  when they discovered the body. Lynchburg Police Lieutenant David Gearhart indicated police believe foul play is involved, treating the area as an active crime scene and continuing to search the area for more physical evidence. Jamisha Gilbert was last seen early Friday morning. The state medical examiners office in Roanoke will determine if the body found is hers.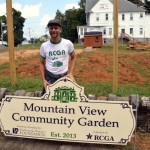 The Roanoke Community Garden Association is teaming up with Local Roots restaurant today for a fundraising event. A portion of the proceeds from lunch and dinner sales at the farm-to-table bistro will go to the non-profit RCGA, which to date has constructed five public garden plots in the city of Roanoke.WFIR's Gene Marrano has the story.
"Operation Christmas Cheer" is underway again this year in Botetourt County. The event is held in the former Fincastle Baptist Church, which is now home to Bob and Wendy Jones. Wendy Jones says they're working with Botetourt County Social Services to help 19 familes with a total of 35 children. The volunteers will hold a wrapping party in Fincastle on Saturday, with the Operation Christmas Cheer party a week later.

When Carilion Clinic lights its outdoor Christmas tree in Roanoke next week, the ceremony will take on special meaning as part of a "Lights of Love" campaign. You can honor the memory of a loved one by purchasing a symbolic light on the tree. Shanna Flowers, Carilion's manager of volunteer services, says the money raised will go to assist out-of-towners who have relatives facing a long hospital stay. She says it's designed to lift their spirits by giving them a hot shower and night's rest in a hotel room.
More information about "Lights of Love"

Governor Bob McDonnell has set January 7 as the date for a special election to fill the House of Delegates seat being vacated by Del. Onzlee Ware of Roanoke. That's the day before the General Assembly opens its 2014 session. So far, four Democrats and two Republicans are seeking that seat.
The Democrats are Roanoke City Councilman David Trinkle, Roanoke City Vice-Mayor Court Rosen, Trish White-Boyd, and Sam Rasoul. Democrats will nominate their candidate at a firehouse primary at the Roanoke Civic Center December 7 from 10:00 a.m. to 7:00 p.m.
The two Republicans in the race are Roanoke City Sheriff Octavia Johnson and Caleb Coulter. Republicans plan a firehouse primary on December 10, with voting at three locations.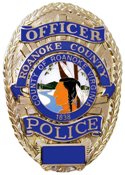 Police have made an arrest in a double shooting in south Roanoke County. A man and a woman were taken to the hospital with apparently non-life threatening injuries. They were shot about 6:30 p.m. Tuesday at a home in the 48 hundred block of Starkey Road. Police arrested 21-year-old Robert Benjamin Fisher. He's jailed on two counts of malicious wounding.  Police have not released further information about the victims.
Eight people are without a home after a fire Sunday evening in Southwest Roanoke. Crews responded around 4:45 p.m. to a duplex  on Patterson Avenue near 19th Street.  All the residents escaped without injury. The Red Cross is assisting a family of six from one of the units. Two people who lived in the other unit were also displaced, but did not require the help of the Red Cross.  Damage ie estimated at $22,500.  Roanoke Fire-EMS says the fire was started by a chid playing with smoking materials.
A Saturday night fire in the 800 block of 5th Street, SE displaced eight people.  Roanoke Fire-EMS says it was reported at about 8:40 p.m.  It was confined to the attic of the house and was brought under control at 8:55.  The eight residents of the house got out without injuries.  Officials say the cause was accidental.  Damage is estimated at $9,000.
Roanoke City Police are looking for three shoplifters caught on video in this security surveillance footage.  Police say it's from Children's Place at Valley View Mall, taken on October 26th.  If you recognize these suspects, Roanoke Police ask that you call them at 540-853-5959 or the Roanoke Valley Crime Line at 540-344-8500.