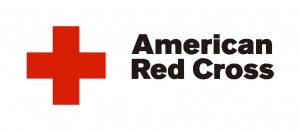 Those who would like to help people affected by disasters like flooding and countless other crises can make a donation to Red Cross Disaster Relief. People can donate by visiting redcross.org, calling 1-800-RED CROSS or texting the word REDCROSS to 90999 to make a $10 donation. These donations enable the Red Cross to prepare for, respond to and help people recover from disasters big and small.
Click Here to visit RedCross.org and donate to West Virginia Flood Victims.
From The Virginia Department of Transportation: STAUNTON – (5 a.m.) More than a dozen roads are closed Friday morning in the Alleghany County area due to flooding. There are also reports of downed trees and utility lines, and motorists are advised to travel with extreme caution.
Both directions of Route 60 (Midland Trail) in Alleghany County are closed because of downed utility lines and roadway washout. The affected portion is between Interstate 64 exit 10 and the western city limits of Covington.
An earlier lane closure on I-64 westbound at mile marker seven has been cleared.
The Virginia Department of Transportation cautions that flooded roads are hazardous as long as they are covered by water and motorists should heed the barricades and "Road Closed" signs.
Continue reading to find out how to stay up to date on the latest road conditions

From Virginia State Police: TROUTVILLE, Va. – Virginia State Police Trooper M. Sinnott is investigating a two vehicle crash which occurred on June 22, 2016 at 5:50 pm on Route 11 just south of Bryant Road in Botetourt County.
A 2002 Dodge Ram Pick-up was traveling north on Route 11 when it crossed the center line and struck a 2002 Chevrolet Cavalier.
The Dodge Ram was driven by Russell Wayne Dulaney, 76, of Roanoke VA.  Mr. Dulaney was wearing his seatbelt and believed to have had a medical emergency prior to the crash and died at the scene.
The 2002 Chevrolet was driven by Barbara T. Shires, 55, of Roanoke, VA.  Ms. Shires was wearing her seatbelt and was transported to Roanoke Memorial Hospital for injuries sustained in the crash.  The passenger, Cory W. Shires, 36, Roanoke, was wearing his seatbelt and was not injured.
The crash remains under investigation.

From Roanoke Police Department: ROANOKE, Va.-Roanoke Police were on foot patrol in the area of Ms. Choc's Lounge, 2328 Melrose Avenue N.W. when they heard multiple shots being fired from within the establishment. The crowd,estimated in excess of 150 people, began running out from inside the business. Officers responded and began rendering aid to those that had injuries. Investigation revealed that an argument among multiple patron's started and quickly turned into a physical altercation, and shots were fired.Douglas Troy Hale, age 28 of Roanoke, De'mitreas Gerard Hale, age 26 of Roanoke, Courtney Desean Bratcher, age 28 of Roanoke and Shannon Lewis Walker, age 27 of Roanoke were found to wounds from the altercation from inside the business. Douglas Hale and Courtney Bratcher were transported by Roanoke Fire EMS to Carilion Roanoke Memorial Hospital.No arrests have been made. Anyone with any information concerning this incident can call the Roanoke Valley Crime Line at 540-344-8500.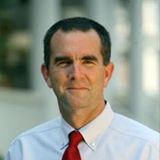 Here's the press release from the Lieutenant Governor's office: ROANOKE – Lieutenant Governor Ralph Northam will visit Roanoke on Sunday, June 19. During the trip Lt. Governor Northam will bring greetings to the Metropolitan Community Church of the Blue Ridge and keynote the Harrison Museum of African American Culture's Annual Reception.
Sunday, June 19, 2016 at 11:00am Metropolitan Community Church of the Blue Ridge Service, 806 Jamison Avenue SE, Roanoke, VA 24013
Sunday, June 19, 2016 at 4:00pm Harrison Museum of African American Culture, 25 Campbell Avenue SE, Roanoke, Virginia 24011

Here's the press release from Botetourt County: Fincastle, VA – Ken McFadyen will join Botetourt County as Director of Economic Development, effective July 18, 2016. McFadyen, 45, will promote Botetourt's economic development initiatives and pursue the many opportunities that the County has recently identified. McFadyen has 17 years of experience in economic development and public administration, including most recently seven years as executive director of the Blue Ridge Crossroads Economic Development Authority, which serves Grayson County, the City of Galax, and Carroll County. Currently, he also serves on the executive committee of the Virginia Economic Developers Association, the Commonwealth's professional association of economic development practitioners and consultants. Previously, McFadyen served four years as town manager of West Jefferson, N.C. and three years as assistant to the county manager in McDowell County, N.C., with an additional three-year stint working with a grassroots economic development non-profit organization that promoted a White House initiative.  Some of the projects that McFadyen will be leading include the Exit 150 redevelopment, further development of the Botetourt Center at Greenfield, and attracting a younger demographic resident to Botetourt to take advantage of some of the recent job announcements, plus work in entrepreneurial development. McFadyen earned his master's in public administration from Appalachian State University, where he also earned his undergraduate degree in history. He is an Eagle Scout and former Rotary club president. His wife Melanie graduated from the University of Virginia. The couple has a daughter Sara, 9, and son Conor, 7. His hobbies include hiking, American history and travel.
From Roanoke County Schools: ROANOKE – The Roanoke County School Board will accept applications from qualified voters residing in the Catawba Magisterial District who would like to be considered for the vacant Catawba District School Board seat.   The School Board will accept online applications beginning Tuesday, June 14, 2016.  The deadline to submit applications is Thursday, June 23, 2016 at 5 PM.  Applications must be emailed to Angela Roberson, Clerk to the Roanoke County School Board at: aroberson@rcs.k12.va.us.
Applications should contain, but not be limited to, the following:
Name
Address
Contact phone number
E-mail address
Education
Work background
Brief statement why you are seeking the appointment
Any other information you would like to share with the School Board
The length of the submitted application should not exceed two typed pages.  No one will be considered who did not file an application by the stated deadline.  Individual board members will have access to applications as the School Board Clerk receives them.  On June 23 at 6 p.m., the board will release the names of individuals who apply.
If consensus can be reached on a candidate, an appointment of that person will be made at the next meeting of the School Board.  The person appointed must meet the qualifications for office before sitting with the board.  The School Board reserves the right to modify this procedure as deemed necessary.

From Virginia State Police: COVINGTON, Va. – Virginia State Police Senior Trooper S. W. Alban is investigating a single vehicle crash that occurred at 7:40 pm on June 12, 2016 on Route 687, a quarter mile north of Route 728 in Alleghany County.
A 2006 Nissan Titan pickup truck was traveling north on Route 687 when the vehicle ran off the left side of the roadway, fell approximately 30 feet into a creek bed and overturned.
The 2006 Nissan was driven by Stephanie B. Hicks, 29, of Covington, Va.  Ms. Hicks was not wearing her seatbelt and was transported from the scene.  Jacob Craft, 21, of Alleghany County was riding in the front passenger compartment and was not wearing his seatbelt and was transported due to his injuries.
The vehicle was also occupied by seven other passengers that were riding in the cargo area and were ejected:
Brandon Rice, 21 of Alleghany County; James Morro, 25 of Alleghany County; Kayla Carter, 18 of Alleghany County; Cody Thompson, 21 of Alleghany County; Levi Hugus, 21, of Alleghany County; William  Ayers, 20, of Alleghany County and one female juvenile. They were all injured and transported from the scene by ambulance or med-flight helicopter to either Alleghany Regional Hospital or Roanoke Memorial Hospital.
The Virginia State Police Crash Reconstruction Team was called to assist with the crash investigation.
Charges are pending, and alcohol is believed to be involved.
The crash remains under investigation.

From Botetourt County: Fincastle, VA – Botetourt County has named Tommy Fuqua as the Interim Chief of Fire and EMS. Fuqua had served in a similar capacity with the County in 2013 and 2014 after retiring from Roanoke County. In light of Chief Jeff Beckner's recent passing, the County wanted to provide strong operational continuity to the Department of Fire and EMS and the volunteer departments while also giving the first responders time to mourn and heal.
"No one is ever going to be able to replace Chief Jeff Beckner; however, we also have to be prepared to answer the calls of our community and do what Chief would have wanted us to do," said County Administrator Gary Larrowe. "By bringing Tommy back on board, we have a familiar face who can provide stability during this time of transition to fire and rescue's next chapter."
Fuqua served for 30 years with Roanoke County's Department of Fire & Rescue, serving as chief for 15 years. When Botetourt's Director of Emergency Services resigned, Fuqua was brought on to serve as a senior advisor to the Department. During that time, he provided leadership to the combined fire and rescue system while preparing the Department for the hiring of its first chief. Fuqua will serve in the capacity again in order to maintain Botetourt's high level of service by its first responders
"Jeff did many great things in Botetourt, and I am happy to honor his legacy by serving in this position," said Fuqua. "The system in Botetourt is strong; I intend to maintain that strength."
County Administration will begin the process of hiring a new Chief of Fire and EMS in the near future. No timeline is currently in place to fill the position of Chief.
Less than 6 months after taking his place as the Catawba representative on the Roanoke County School Board Thomas McCracken has resigned effective immediately – that happened last night just before his wife Laurie was promoted to assistant principal at Northside High School. He resigned to avoid any appearance of a conflict of interest; other school board members indicated they might not vote for his wife's promotion if he remained on the board. McCracken spoke to WFIR after being elected last November about his agenda, which included school construction: