The latest public opinion poll from Roanoke College's Institute for Policy and Opinion Research reveals that Incumbent Senator Mark Warner maintains a comfortable 25-point lead over Republican Ed Gillespie. Gillespie remains largely unknown – 75% of those polled say they don't know enough about him to form an opinion. WFIR's Kelsea Pieters has more:
From Roanoke City Police Department on Wed., 07/23/2014 2:23 PM:
On July 22, 2014 at 11:18 a.m. Roanoke Police were called to the 1600 block of Burrell Street NW, the Community Shop In, to investigate a report of suspicious activity.  A cashier at the store told officers that the suspect came into the store wearing a mask and dressed in black.  The suspect was also was wearing gloves.  The cashier said he started yelling at the suspect and threatened to shoot the suspect.  At that point the cashier said the suspect ran out of the store.  The suspect never displayed any type of weapon and did not make any demands.   A picture of the suspect is attached.  If you have any information that can help investigators, please 8500.  The incident is under investigation.
(See suspect photos provided by Roanoke City Police Department)

UPDATE: Wed., 7/23/14 5:25 a.m.
From the Bedford County Sheriff's Office:
The Bedford County Sheriff's Office continues to investigate the death of the two victims found on Saturday, July 19th, 2014 on Tucker Terrace. In addition to the victims remains found at the scene, numerous items of physical evidence will be submitted to the forensic science laboratory in Roanoke. The exact identification, manner and cause of death of the victims can only be determined by a complete and thorough autopsy. The autopsy and the examination of the forensic evidence may take several weeks or more before any investigative conclusions can be reached. Preliminary investigations of these deaths does not indicate the involvement of a third party. However, the investigation is ongoing.
Bedford County Sheriff's investigators are not making assumptions concerning the two deaths. But will follow where ever the evidence leads them.

AAA advises travelers to keep information regarding vacations off of social media — that's one way thieves target homes. WFIR's Kelsea Pieters has more:

It's summertime and the warmth draws us outside, but as WFIR's Kelsea Pieters reports, we must be weary of biting mosquitoes — they could lead to serious illnesses: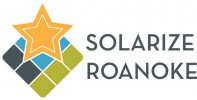 From the City of Roanoke: At a press conference earlier today, the city officially launched Solarize Roanoke, a program designed to make solar energy affordable and accessible to homeowners. Solarize Roanoke is a partnership between the City of Roanoke, Community Housing Partners, local solar installers, Freedom First Credit Union, and local community members. The program will run until Sept. 3o. Homeowners living in the following zip codes are eligible to participate: 24011, 24012, 24013, 24014, 24015, 24016, 24017, 24018, and 24019.
(Continue reading for the rest of the news release.)

Portions of Interstate 581 and other roads in the Valley View area are slated to be under construction for the next two years. WFIR's Kelsea Pieters has more:
Over the course of several weeks there have been numerous larcenies from vehicles in Roanoke County and Roanoke City. To include over 40 in Roanoke County. Through a joint investigation with Roanoke City, detectives from both departments worked together to follow up on leads. Through this joint investigation it was determined that three subjects were involved in several of the Roanoke City cases and close to all of the Roanoke County cases. The suspects are identified as Michael Furrow – 39 of Roanoke City, Richard Chambers – 30 of Roanoke City and Samantha Simmons – 26 of Roanoke City.
(Continue reading for the rest of the news release.)
Assessors from the Commission on Accreditation for Law Enforcement will soon be in Roanoke observing the police department and training academy – WFIR's Kelsea Pieters has more: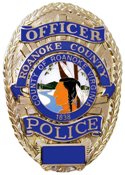 From Roanoke County Police: (July 15, 2014)—At 11:03 Monday evening, multiple calls to 9-1-1 reported a man with a handgun and shot gun or rifle had entered the first floor of the Health and Rehab Center at Friendship Retirement Community in the 300 block of Hershberger Road, where he fired a shot into the ceiling and ordered staff to get out. The suspect has been identified as Dennis Michael Wright, 59, of Roanoke City. Within two minutes, Officer P. McMillan was on scene. McMillan was directed to the upper floor where Wright had last been seen. Once there, employees said Wright had gone into the elevator and McMillan ran back to the first floor. Wright exited the elevator and crossed the lobby to the front door where McMillan caught up with him and ordered him to drop his weapons. He complied initially, then proceeded to bend to the ground, stepping towards a handgun which he retrieved and aimed towards McMillan. After an exchange of gunfire between Wright and McMillan, Wright was struck and subsequently transported to Carilion Roanoke Memorial Hospital where he is listed in stable condition. McMillan was not injured. The total number of shots fired is still being investigated.
(Continue reading for the rest of the news release.)