From Roanoke County Fire & Rescue:
Roanoke County Fire & Rescue crews were dispatched to a reported residential structure fire in the 4500 block of Rosecrest Road at about 3:15 this afternoon. When crews first arrived, they reported heavy flames coming from the side of a single story house. Firefighters from the Cave Spring and Back Creek stations had the fire under control in about 30 minutes. The fire was contained to a sun-room added to the side of the house. There is heat and smoke damage to the rest of the first floor and water damage to the basement floor. A family of three lived in the home. One male was transported to a local hospital with what are believed to be non-life threatening injuries. The Red Cross was called upon to assist the family. A dog and cat were found dead in the house. Another dog was rescued and taken to the veterinarian. No fire service injuries reported.
Environmental activists are calling on state governments to develop alternatives to coal ash dumps at coal-fired power plants. As WFIR's Evan Jones reports, it's the result of a major spill into the Dan River.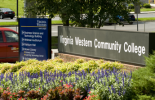 Roanoke area high school seniors have just over one week left to apply for Community College Access Program, or CCAP, at Virginia Western Community College. The program provides two years of tuition-free education to qualified students. It is open to students in Roanoke City, Salem City, Roanoke County, Botetourt County, Craig County and Franklin County public schools.
Click here for full CCAP information.

Officials are urging people to stay off the roads if they can as the snow continues to fall. The storm kept Virginia State troopers busy, expecially during last night's commute. Between 4:00 p.m. yesterday and 4:00 a.m. today, state police fielded 2,249 calls for service.  That included 841 traffic crashes and 515 disabled vehicles.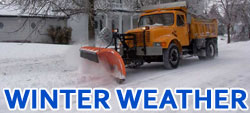 Governor McAuliffe has declared a state of emergency today in advance of an expected snowstorm that is likely to be widespread and disruptive. The declaration authorizes state agencies to be ready to assist local governments in responding to the storm. In declaring a state of emergency, the governor authorizes state agencies to identify and position resources for quick response anywhere they are needed in Virginia.
(Continue reading for the full emergency declaration.)
From Virginia Tech Police: Virginia Tech Police has arrested and charged a university employee on eight counts of larceny.
Floyd Raye Hoston, age 23, of Pembroke, Va., was arrested today and charged with seven counts of petit larceny and one count of grand larceny. Hoston worked in housekeeping at Virginia Tech. He was arrested without incident and was transported to the Montgomery County Jail where he is currently being held without bond.
The arrest was the result of an investigation by the department's investigative division. The larcenies, which involved money ranging from $25 to more than $300, occurred in Owens and War Memorial halls beginning in September 2013.
"Our investigation, which led to today's arrest, is a message that we take such behavior seriously and will bring those responsible to justice," said Maj. Kevin Foust, interim chief of police. "This case is also a reminder to the Virginia Tech community about the importance of securing your personal items."