Virginia Attorney General Mark Herring is calling for the U.S. Supreme Court to act quickly on marriage equality in the Commonwealth. This follows Wednesday's last-minute ruling to put a stay on same-sex marriages. WFIR's Kelsea Pieters has more:
From Roanoke Police (Wednesday, 8/20/14 2:09 p.m.):

On August 19, 2014 at approximately 9:25 a.m., Roanoke Police were dispatched to the 1800 block of Wise Avenue SE to investigate a car larceny in progress. A witness told police that an individual was seen rummaging through their vehicle and then fled the scene on foot. Officers located a suspect in the woods near Fallon Park. Officers identified the suspect as Eddie Dean Dooley, age 24, of Bedford. During the course of the investigation, officers uncovered evidence linking Dooley to the car larceny on Wise Avenue, as well as another car larceny from the 1000 block of Jamison Avenue SE on that same date. Dooley was charged with multiple counts involving petit larceny, entering a vehicle without permission, and drug related offenses. He was taken to Roanoke City Jail.

From Roanoke County: Sheriff Mike Winston announced Wednesday his retirement, effective October 31, 2014. Winston submitted his resignation to Board Chairman Joe McNamara. "I am grateful to the citizens of Roanoke County for their strong support and for electing me as their sheriff," said Winston. "I have had considerable support from the staff of the sheriff's office as we worked together to accomplish many goals. Most notably, we gained state and national accreditations; established a Jail Management/Civil Process System; heightened courthouse security; developed a volunteer program for citizens; and utilized inmate work crews to clean the major roadways in the county, as well as supplement the needs of the Parks and Recreation department. I am truly proud to have worked with such a dedicated group of friends." At the date of his retirement, Winston will have been employed by Roanoke County for over 44 years, with the last four and a half years serving as sheriff. Winston began his career as a deputy sheriff assigned to the Roanoke County Jail. He moved on from that position to a patrol deputy and progressed through the ranks, also spending time in the criminal investigations division of the sheriff's office. He was also the sheriff's office first firearms instructor and served as Special Weapons and Tactics (S.W.A.T.) commander for 10 years. Winston holds a bachelor's degree and master's degree from Radford University. Lt. Colonel Charles (Charlie) I. Poff, Jr. will be proposed to the Board of Supervisors as the sheriff's replacement.
From Roanoke Police (Wednesday, August 20, 2014 1:27 p.m.)
On August 19, 2014 at approximately 11 p.m., a Roanoke Detective Sergeant observed an individual walking in the area of the 4700 block of Williamson Road NW. The individual matched the description of a suspect involved in an attempted robbery at Walgreens on August 18, 2014. The detective conducted a field interview with the man, and identified him as Samuel Cleophus Burton, age 18, of Roanoke. Burton provided information and then left the area. A more detailed follow up on Mr Burton revealed that he was wanted on multiple outstanding warrants out of Danville, Virginia . The detective and officers again approached Burton and placed him into custody for the warrants. During a subsequent search of his residence, officers discovered evidence linking Burton to the attempted robbery at Walgreens. Burton was charged with one count of attempted robbery and one count of using a firearm in the commission of a felony. Detectives had previously suspected the Walgreens robbery suspect was connected to a robbery at the Second Alarm Sports Bar that occurred on August 6th. When he was interviewed, Burton admitted to both robberies. The Second Alarm robbery is still under investigation and charges are pending. He was taken to Roanoke City Jail.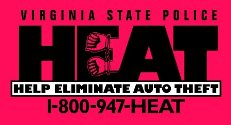 Vehicle thefts went down in Virginia last year. That's according to the state police "HEAT" program, which stands for "Help Eliminate Auto Theft." Pamela Jewel with the state police says there were 8,319 vehicle thefts reported in 2013, a decrease of 6 percent from the year before. In this area, Roanoke City showed the biggest decline, with motor vehicle thefts down nearly 28 percent.

Postal workers will conduct informational pickets today outside of Roanoke Congressman Bob Goodlatte's office today. It is an attempt to draw support for the Roanoke mail processing center. The U.S. Postal Service plans to move the operations to Greensboro next year in efforts to cut costs. The workers want people to contact their federal representatives in efforts to keep the Roanoke mail processing center in operation.
UPDATE 10:05 p.m., Tue. 8/19/14:
From Roanoke County Police:
On 08/16/2014 Roanoke County Police were called out to investigate an abandoned vehicle parked in a citizen's driveway in the eastern portion of Roanoke County. Upon investigating the abandoned vehicle information came forward that led us to believe that the persons in the vehicle Joshua Bolt & Tiffany Holland Bolt may be in danger. Shortly after sending out the press release this afternoon, Roanoke City Police were contacted in reference to two people on a riding lawn mower going up Bennington Street SE in Roanoke City. As Roanoke City Police officers arrived on-scene, the male subject identified as Joshua Bolt took off running. The female on the riding lawn mower was identified as Tiffany Holland Bolt and she did not run. Upon the arrival of a Roanoke County Police detective, property in Mrs. Bolt's possession was identified as being related to a burglary from 08/18/2014. Through further investigation, Mr. & Mrs. Bolt have been linked to a total of three burglaries in the eastern portion of Roanoke County. Based on this information, Roanoke City Police set up a perimeter and tracked Mr. Bolt with a K9, but Mr. Bolt was not able to be located. Mrs. Bolt was transported to the Roanoke County Jail where she is currently being held.
(Continue reading for pictures of Joshua Bolt, wanted for multiple charges)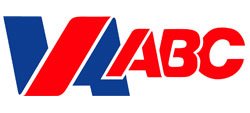 Virginia ABC Special Agents Seize and Destroy Moonshine Still in Franklin County; Illegal Operation Suspected of Selling to Underage Customers
RICHMOND - An investigation by Virginia Department of Alcoholic Beverage Control (ABC) special agents culminated yesterday in the discovery and destruction of a 50-gallon operational copper still in the Rocky Mount area of Franklin County.
Acting on a citizen's tip, and with the assistance of the Franklin County Sheriff's Office, ABC special agents conducted a "knock and talk" last evening at a residence on Davis Mill Road in Rocky Mount.
Sammy Lee Scott, 49, answered the door and gave verbal and written consent for agents to search his property. In addition to the 50-gallon still, agents seized 300 gallons of live mash, more than 40 gallons of untaxed liquor and numerous other pieces of distilling equipment and supplies.
ABC agents destroyed the still on site. The illegal operation, which had been under surveillance for approximately six months, is alleged to have been selling moonshine to underage customers.
Scott is expected to be charged with a Class 6 felony for manufacture of illegal alcohol. A Class 6 felony is punishable with one to five years in jail, or jail for up to one year and a fine of up to $2,500, either or both.
The case is pending further investigation and will be presented before a Franklin County grand jury in the near future.
From Roanoke City Police: On August 18, 2014 at 5:18 a.m. Roanoke Police were dispatched to the 4800 block of Williamson Road NW, the Walgreens, to investigate an attempted armed robbery.  A store employee told officers that the suspect went to the store's front counter and demanded money.  The suspect displayed what appeared to be a firearm.  At this time evidence indicates that, before taking any money or other items, the suspect exited the store through the front door.  No one was injured and no items are believed to have been taken at this time.  The suspect is described as being approximately six feet tall, wearing a dark blue hoodie, black sweat pants, and white sneakers.  If you have any information that could help investigators, please call the Roanoke Valley Crime Line at 540-344-8500.  Tips are anonymous and rewards are offered for information leading to the arrest and conviction of the suspect.

It's all about animals and art. "Animals, Art & Articulation" is coming up Wednesday night at the Mill Mountain Zoo. The Zoo's education manager, Bambi Godkin, says a silent auction will feature some works of art by the animals themselves. She says the event is a good fit with Roanoke's art community. There also will be food and live music. Tomorrow night's fundraiser is from 6 to 9 p.m. at the zoo. Admission is $20 or $15 for zoo members. Click HERE for more information.