Roanoke County crews battled a housefire this morning in the 7700 block of Starlight Lane. Roanoke County Fire EMS says the owner called 911 to report heavy smoke and then evacuated. Fire crews got the call around 3:40 a.m. and had the fire under control in about 30 minutes. Two people were home at the time of the fire and safely made it out. No injuries were reported.

Consumer sentiment remains strong in the Commonwealth. A new Roanoke College Poll reports 35 percent of respondents say their personal finances are better today compared to a year ago. Additionally, close to half believe that it is a good time to buy large durable goods due to improved income and low product prices. Coupled with the lowest gas prices recorded in almost four years, poll results suggests a strong holiday spending season. Strong sentiment in the Commonwealth is likely due to a variety of sources. Negative reports of international unrest and Ebola are balanced by positive reports of steady labor markets and low gas prices.
From VDOT:  Beginning Wednesday, Nov. 19, a contractor will begin making repairs to the Liberty Road bridge over southbound I-581 near mile marker 2 in Roanoke. The bridge was damaged on October 21 when it was struck by an over-height vehicle.  Nighttime repairs will take place Wednesday, Nov. 19, through Friday, Nov. 21. Two lanes of southbound I-581 will be closed from 10 p.m. each night until 6 a.m. the following morning.  Daytime repairs will take place Sunday, Nov. 23, from 8 a.m. until 6 p.m. and will require two lanes of southbound I-581 to be closed. The work will continue on Monday, Nov. 24, from 9 a.m. until 4 p.m. and will require one lane of southbound I-581 to be closed.
(Continue reading for the rest of the news release.) Read the rest of this story »
From Roanoke County Police: On the morning of November 14, 2014 at approximately 0100 hours an unknown white male broke into a business and stole a series of items in the 1900 block of Washington Ave. This subject may have sustained a series of cuts on his hands from the burglary. Attached are still frames of the suspect. It is asked that anyone with information on the identity of the suspect please contact Officer R.E. Finney with the Roanoke County Criminal Investigations Unit at (540) 777-8662.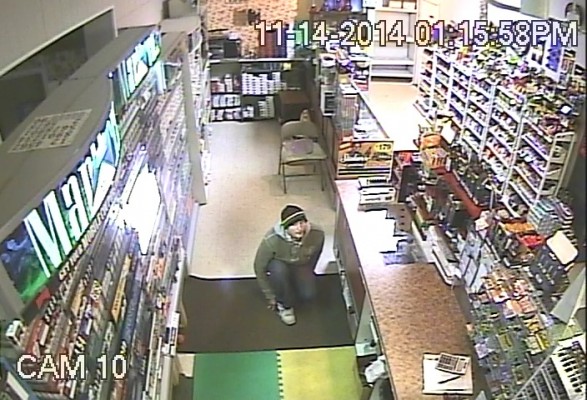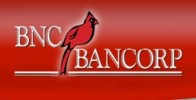 News release: HIGH POINT, N.C. and ROANOKE, Va., Nov. 17, 2014 /PRNewswire/ — BNC Bancorp ("BNC," NASDAQ: BNCN), the holding company for Bank of North Carolina, and Valley Financial Corporation ("Valley," NASDAQ: VYFC), the holding company for Valley Bank, have entered into a definitive agreement pursuant to which BNC will acquire all of the common stock of Valley in a stock transaction valued at approximately $101.3 million, based on the closing price of BNC common stock on November 14, 2014.
Valley, headquartered in Roanoke, Virginia, operates nine branches in Roanoke and Salem.  As of September 30, 2014, Valley reported approximately $857 million in assets, $607 million in loans, $682 million in deposits and $57 million in tangible common equity.  Upon completion of the transaction, BNC is expected to have approximately $5.0 billion in assets, $3.6 billion in loans, and $4.0 billion in deposits.  The transaction is expected to be immediately accretive to BNC's fully diluted earnings per share, excluding deal costs.
(Continue reading for the rest of the news release.)

Four churches in the Roanoke Valley are collecting gift boxes this week for needy children in 100 nations around the world. It's part of a nationwide effort called "Operation Christmas Child." Area coordinator Richard Ikenberry says the shoe boxes go to kids between four and 14 years old, and contain things like soap, a wash cloth and a tooth brush and other small personal items that many of these kids have never had before. You can go here to find a link to what items should go in the shoe boxes and where they're being collected.

From the Botetourt County Sheriff's Office: At approximately 2:45pm this afternoon, the Botetourt County 911 Dispatch Center received a call from a male who made statements to indicate that he was going harm himself and that he had already harmed his wife, who was at the residence. Botetourt Sheriff's Deputies were dispatched to the 200 block of Coaling Rd. Troutville VA and were on scene within three minutes of the call being dispatch. Upon their arrival, they found a female victim with a knife wound to her back. The victim was conscious, up moving around and able to talk to the Deputies, EMS personnel arrived and transported the victim to Carilion Roanoke Memorial Hospital. Sheriff's Deputies are looking for Jason P. Quackenbush, a white male 33 years of age. Quackenbush was last know to be driving a 1999 White Honda Accord with Virginia license plates WUX1267. The suspect left the residence but we have no definite direction of travel at this time. Charges are pending.
From VDOT:  On Saturday, Nov. 15, eastbound Elm Avenue will be closed for concrete pouring on the bridge over Interstate 581 in Roanoke. Beginning at 9:30 a.m., eastbound Elm Avenue will be closed starting at Williamson Road. The eastbound lane will be re-opened by 3 p.m. Also at 9:30 a.m., westbound Elm Avenue will be reduced to one lane. The left turn lane on westbound Elm Avenue will be closed. The lane will re-open by 6 a.m. Sunday, Nov. 16.  Elm Avenue drivers will need to seek alternate routes during the closure. Drivers on I-581/Route 220 Expressway should expect delays and use caution.

From the Virginia Lottery: Virginians won big in last night's $1,000,000 Money Ball drawing. Two tickets each matched all five numbers to win $1 million. The tickets were bought at:
Glenvar Minute Mart, 4145 West Main Street, Salem
7-Eleven, 4009 Cedar Lane, Portsmouth
The Gold Million Dollar Money Ball came up in last night's drawing. That increased the top prize from $100,000 to $1 million.
(Continue reading for the full news release.) Read the rest of this story »

Intercept Youth Services has withdrawn its application for rezoning on Airport Road. If accepted, the application would have allowed a youth mental health treatment facility to be built near a residential neighborhood. The Roanoke County Planning Commission had already recommended against the proposal, which had generated considerable opposition from nearby residents.