Local Government, Civic Affairs and Education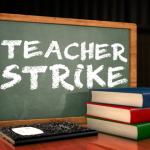 CHARLESTON, W.Va. (AP) — County education leaders across West Virginia are heeding a union call to keep schools closed during the third day of a teacher strike. On Friday, West Virginia Education Association President Dale Lee said thousands of teachers were expected to return to the state Capitol in Charleston on Monday to seek help from the Legislature and Gov. Jim Justice. According to the state Department of Education's website Sunday afternoon, schools will be closed in at least 40 of West Virginia's 55 counties Monday. Justice has signed teacher pay raises of 2 percent next year and 1 percent the following two years. But teachers, who rank 48th in the nation in pay, say the increases are too stingy. They also complain about projected increases in health insurance costs.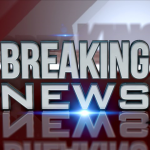 UPDATE: Roanoke County school officials say the "Shelter in Place" has been lifted at Northside High and Middle Schools.  The modified lockdown procedures were implemented in response to rumors of a possible weapon at the high school. Officials say the rumor proved to be unsubstantiated, and no weapon was found. While no one was allowed to enter or leave the buildings for several hours, classes continued at the schools. Roanoke County Police Chief Howard Hall says first word of the rumor came from some parents, and they did the right thing by notifying Northside administrators. Investigators took it from there:
PREVIOUS: Roanoke City and County Police were summoned to Northside High School late this morning where students and staff were placed in "shelter in place" procedures. It means no one is allowed to enter or leave the building. The police presence was in response to rumors of a possible weapon at the high school. So far, there is no indication that any weapon is actually inside. Northside Middle School is also operating under "Shelter in Place".
A Cave Spring Middle School student has been taken to a juvenile detention center after bringing a loaded handgun to school. WFIR's Lillian Boyd reports on the emotionally charged Roanoke County school board meeting that followed the incident. Former candidate for the 8th District at the House of Delegates Bryan Keele was at the meeting.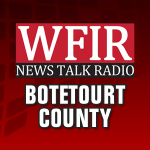 A new elementary school is coming to the Blue Ridge area of Botetourt County. The county's school board today approved issuing more than $20 million in bonds to build the school, one that will replace the 79-year-old Colonial Elementary. The projected new site would be just off Laymantown Road, and school officials say the building may be ready by August of 2020.
This is the 30th year that the Roanoke Area Youth Substance Coalition has sponsored the "After Prom Grand Finale" – where area high school students who attend their school's official after prom party have a shot at winning a brand new car.  Long-time partner First Team Subaru will give away a 2018 Impreza on June 3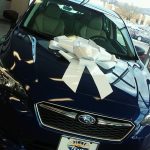 at Elmwood Park. Last year more than 4800 students from 36 high schools in Southwest Virginia attended the after prom parties – and stayed safe. Becky Parr is with RAYSAC:
Dr. Pareena Lawrence became the president at Hollins University last July, succeeding Nancy Gray, who had retired. Lawrence came to Hollins from Augustana College; she earned an undergraduate degree in her native India and then moved to the United States in 1989 to pursue a ph.D. This Saturday, Pareena G. Lawrence will be formally inaugurated at Hollins University. WFIR's Gene Marrano sat down with President Lawrence recently to talk about her tenure so far, and what's ahead – here is a "Longer Listen":
Pareena Lawrence-Longer Listen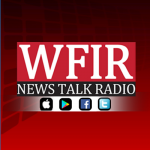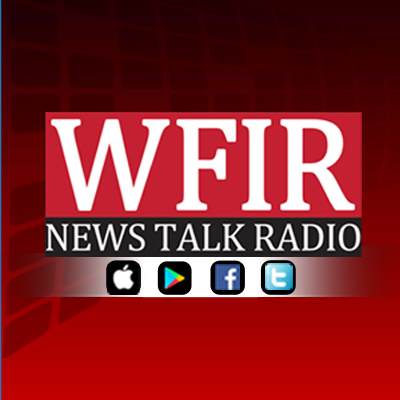 Family Service of Roanoke Valley is developing a curriculum to groom the next generation of non-profit leaders. WFIR's Gene Marrano spoke with its director: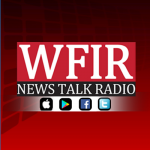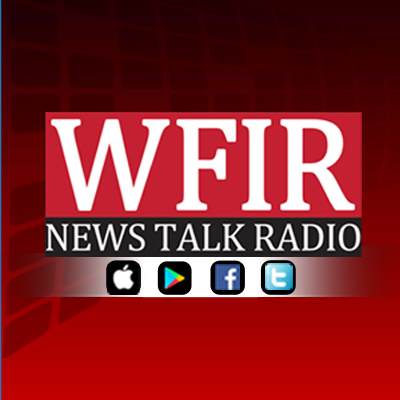 High school students in Parkland and elsewhere have been speaking up since the mass shooting last week – now an event this weekend invites local youth to talk about *their* issues. More from WFIR's Gene Marrano:
Grover Price is a co-founder for The Hope Center – a non profit that serves those in need in Northwest Roanoke. He's also announced his candidacy for Roanoke City Council as an independent. Price has been outspoken about issues that impact so-called neglected communities… he took to social media to say there's a growing presence of gang activity in Roanoke, although some won't acknowledge it. WFIR's Overnight Reporter Lillian Boyd spoke with Price.
After beating a charge in court last week The Peacemakers founder now wants a seat at the table. More on Shawn Hunter's city council run from WFIR's Gene Marrano: