Local Business and Economic Development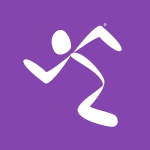 A second business has shut down at the Market Square East Shopping Center on Orange Avenue as Anytime Fitness gym closed its doors for good this past Sunday. The owner of the gym says it did not have enough members to stay open. All active membership agreements were ended. The gym's voicemail leaves a recording.
05-22 Anytime Voice Message-WEB
This happened a month after Goodwill announced its own closing in the same shopping center. Goodwill blamed traffic and decreased visibility from the road. The Anytime Fitness on Spartan drive in Salem will remain open and accepts transferred memberships from Roanoke.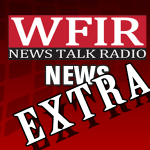 There's lots going on in Vinton these days, including several new development projects – so what's happening with the old Vinton Motors property at the corner of Washington Avenue and South Pollard Street?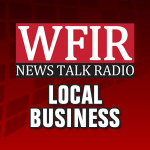 Do women face different barriers than men when it comes to starting a business? Facilitators at a Grandin CoLab workshop tomorrow want to learn more. WFIR's Gene Marrano has the story: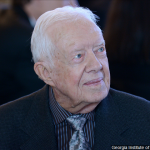 LYNCHBURG, Va. (AP) — Former President Jimmy Carter started his commencement address at Liberty University in Virginia with a gentle jab at President Donald Trump.
Carter's speech Saturday came a year after Trump spoke to Liberty graduates.
Carter began by noting the crowd was even bigger than 2017.
Carter said, "I don't know if President Trump would admit that." The remark harkened back to controversies over Trump's claim of a massive inauguration crowd exceeding 1 million, despite photographic evidence suggesting otherwise.
Carter is the third president Liberty has hosted for commencement. The university is a hub for conservative politics, often frequented by candidates courting evangelical voters.
Carter is an evangelical as well, but with a more progressive view of Christianity.
The bulk of Carter's speech emphasized broad themes of human rights and equality.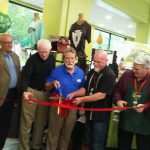 Its more energy efficient, has wider aisles, a bigger seating section for the in-store deli and a "refreshed" parking lot. The Roanoke natural foods co-op on Grandin Road is celebrating a $700,000 remodeling. The co-op has been in Grandin Village for more than 40 years.  Shareholders were asked to weigh in on the changes. City Council members helped cut a ribbon this morning; for the next 10 days there will be special tastings and sales to celebrate the remodeling. John Bryant is the marketing manager: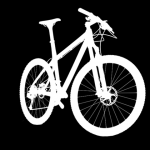 It's now official: the International Mountain Bicycling Association has named the Roanoke Valley as a preferred destination for mountain bikers. WFIR's Lillian Boyd has more on the decision making process.
From Press Release: Virginia's Blue Ridge has been awarded a Silver-Level Ride Center™ designation by the International Mountain Bicycling Association (IMBA) elevating this region to a whole new level as a mountain biking destination. David Wiens, Executive Director of IMBA, made a special trip from Colorado to officially announce the Ride Center™ designation. Wiens stated, "Virginia's Blue Ridge IMBA Silver-Level Ride Center status solidifies the enthusiasm for mountain biking along the East Coast and puts Virginia on par with some of the greatest mountain bike destinations. We look forward to the many ways Virginia's Blue Ridge will thrive with its new Ride Center designation."
The designation did not happen overnight. "It took nearly two years of hard work by many people throughout Virginia's Blue Ridge to get to this point.  This announcement is a real game changer." stated Lee Wilhelm, Chair of Visit Virginia's Blue Ridge. The Ride Center application criteria served as a blueprint for achieving and improving the trail systems. "We see it as a catalyst for increased investment in our current trail systems and it will help develop new trail projects similar to those at Explore Park as well as throughout Virginia's Blue Ridge." said Kristine McCormick, President of Roanoke IMBA.
With only fifteen Silver-Level Ride Centers in the world and the only Ride Center on the East Coast, we are ready to stake our claim as "America's East Coast Mountain Biking Capital."  The growth and expansion of mountain biking in Virginia's Blue Ridge will attract biking enthusiasts of all levels to experience a Metro-Mountain Adventure through the variety of trails and destination amenities.
VBR Mountain Biking Website – www.visitvbr.com/mtb and video – https://youtu.be/fb-KMnn9qns
Contact information –
Catherine Fox, Vice-President of Public Affairs & Destination Development, Visit Virginia's Blue Ridge
cfox@visitvbr.com or (540) 342-6025 Ext. 114 (o) or (540) 494-0514 (c)
IMBA 2018 RIDE CENTER FACT SHEET
Announcing Virginia's Blue Ridge IMBA Silver-Level Ride Center™
May 17, 2018
The IMBA Ride Center designation recognizes the pinnacle of mountain biking communities. These are communities with something for every rider, from a variety of mountain biking experiences for locals and visitors alike, to robust local accommodations for visiting mountain bikers. 
 IMBA Ride Centers will be extensive trail networks, masterfully designed for mountain bikers of every skill level and built by professional trail builders and local volunteers. From backcountry adventures to shuttle-served gravity trails, and from expert-only trails to family-friendly riding, mountain bikers can expect the best the sport has to offer at an IMBA Ride Center.
What it means to be a Ride Center: The Ride Center designation recognizes progressive trail communities that value mountain biking and have a trail-forward approach that serves their community members alongside recreational tourism. A Ride Center designation will bring major economic benefits to a community. Helena, a Silver-Level IMBA Ride Center, saw 63,000 visitors in the summer of 2017, who generated $4.3 million in economic activity and supported 60 jobs.
What it takes to be a Ride Center: This designation is just as much about the process as the award itself. The application criteria serves as the blueprint for achieving and improving a trail system and is comprised of multiple factors with both trail experience and surrounding community amenities being measured. This designation is designed to support local stakeholders and land managers in their effort to create the ultimate mountain biking destination trail system.
Quick stats on IMBA Ride Centers:
There are currently 39 IMBA Ride Centers—30 in the U.S. and 9 international. For a full list of individual Ride Centers, see the bottom of this document.
6 Gold-Level Ride Centers
15 Silver-Level Ride Centers
18 Bronze-Level Ride Centers
9 of those are international Ride Centers (two gold, three silver, four bronze)
The Teton Ride Center spans Wyoming and Idaho. With this, Idaho has four Ride Centers.
Four U.S. states now have three Ride Centers: Arkansas, Colorado, Minnesota and Virginia.
Arizona and Michigan have two Ride Centers.
Internationally, New Zealand has three Ride Centers. British Columbia (Canada), and Czech Republic have two Ride Centers. 
Current IMBA Ride Centers, by level and alphabetical order by state/country:
Gold-Level Ride Centers:
Boise-Eagle: Boise, Idaho, USA
Duluth: Duluth, Minnesota, USA
Oakridge: Oakridge, Oregon, USA
Park City: Park City, Utah, USA
Nelson: Nelson, New Zealand
Rotorua: Rotorua, New Zealand
Silver-Level IMBA Ride Centers:
Bentonville: Bentonville, Arkansas, USA
Tucson: Tucson, Arizona, USA
Steamboat Bike Town: Steamboat Springs, Colorado, USA
Vail Valley: Eagle County, Colorado, USA
McCall: McCall, Idaho, USA
Sun Valley: Sun Valley, Idaho, USA
Bike Taupo: Taupo, New Zealand
Livingo: Livingo, Italy
Silver Star Resort: Silver Star, British Columbia, Canada
Copper Harbor: Copper Harbor, Michigan, USA
Cuyuna Lakes: Crosby, Minnesota, USA
Helena: Helena, Montana, USA
Santa Fe: Santa Fe, New Mexico, USA
Virginia's Blue Ridge: Roanoke, Virginia, USA
Teton Region: Jackson Hole, Wyoming and Driggs, Idaho, USA
 Bronze-Level IMBA Ride Centers:
Coldwater Mountain: Anniston, Alabama, USA
Fayetteville: Fayetteville, Arkansas, USA
Hot Springs: Hot Springs, Arkansas, USA
Valley of the Sun: Phoenix, Arizona, USA
Roaring Fork/Aspen Snowmass: Aspen, Colorado, USA
Santos: Ocala, Florida, USA
Central Savannah River Area: Central Savannah River Area, Georgia/South Carolina, USA
Brown County: Nashville, Indiana, USA
Burns Lake: Burns Lake, British Columbia, Canada
Rychlebské Stezky, Černá Voda: Černá Voda, Czech Republic
Singltrek pod Smrkem: Singltrek pod Smrkem, Czech Republic/Poland
Mt. Buller: Mt. Buller, Victoria, Australia
Marquette: Marquette, Michigan, USA
Twin Cities: Minneapolis, Minnesota, USA
Reading: Reading, Pennsylvania, USA
Harrisonburg: Harrisonburg, Virginia, USA
Richmond: Richmond, Virginia, USA
Chequamegon Area: Cable, Wisconsin, USA
How to reference the Ride Center designation in materials:
Always include "IMBA" and "Ride Center." Hyphenate the designation level. Ride Centers can be attributed to locations such as the city, local region, or state if referencing multiple Ride Centers. Here are examples of how the designation can be written, using Roanoke as an example:
IMBA Silver-Level Ride Center™ or Silver-Level IMBA Ride Center™
Virginia's Blue Ridge IMBA Silver-Level Ride Center™
Virginia's Blue Ridge IMBA Ride Center™
IMBA and Ride Center should always be capitalized. On the first instance of the designation in any written material (press release, web page, etc.), Ride Center should appear with the trademark symbol (Ride Center™.) After the first reference, the symbol is not needed.
About IMBA – The International Mountain Bicycling Association (IMBA) is a 501(c)3 nonprofit educational association established in 1988. Its mission is to create, enhance and protect great places to ride mountain bikes. IMBA believes mountain biking changes lives and improves communities, and works to influence more places to ride mountain bikes close to home. 
The International Mountain Bicycling Association is the leader in mountain bike advocacy, education, promotion and trail creation. Since 1988, IMBA has taught and encouraged low-impact riding, grassroots advocacy, sustainable trail design, innovative land management practices and cooperation among trail user groups.
IMBA is led by Executive Director Dave Wiens, six-time Leadville 100 champion, a member of the Mountain Bike Hall of Fame, Founder of the Mountain Sports program at Western State Colorado University and legendary mountain bike advocate and race promoter in Gunnison, Colorado.
 About Roanoke IMBA – The local chapter was chartered in 2012 by a group of dedicated and passionate volunteers with the mission to create, enhance and preserve trail opportunities for mountain bikers in the valley and the surrounding areas.  Current President – Kristine McCormick – president@roanokeimba.org or http://www.roanokeimba.org/
Contact information –
For more information about the destination contact Catherine Fox, VP of Public Affairs & Destination Development at Visit Virginia's Blue Ridge – cfox@visitvbr.com www.visitvbr.com/biking/mountain-biking/
For further IMBA questions on media and announcements, please contact Eleanor Blick, IMBA Communications Manager, eleanor.blick@imba.com.
For further questions on IMBA Ride Center designations, please contact Shane Wilson, IMBA Trail Solutions Project Manager, shane.wilson@imba.com.
The new Summit View Business Park in Franklin County covers 550 acres. Stik-Pak Solutions, a contract packaging firm is relocating from another part of the county and will build a 100,000 square foot building, also bringing 50-60 new high-paying jobs within six years.  Stik-Pak is the second announced tenant for the business park. They will invest more than $14 million to relocate. Beth Doughty is the Roanoke Regional Partnership Executive Director.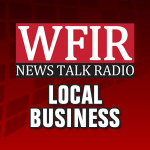 For a 4th year "The Gauntlet" small business competition will award the winners cash and services at the Vinton War Memorial tonight.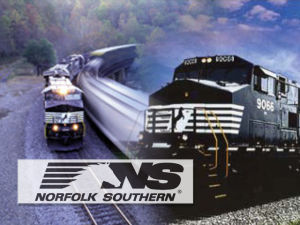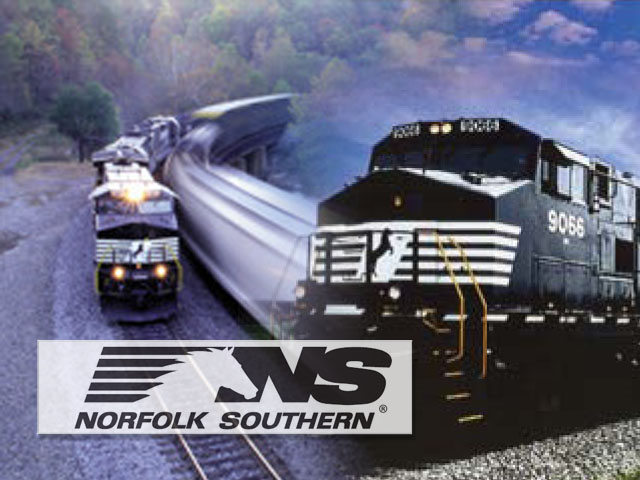 Norfolk Southern acknowledges that service to some customers in recent months has not been up to standard. CEO James Squires addressed an investors conference yesterday, where he said Norfolk Southern regrets the service slowdowns that have led some customers to file complaints with federal regulators. At the same time, he says freight volume on the railroad has reached the highest levels since 2006. More from WFIR's Evan Jones: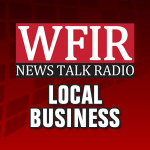 Kroger has started a remodeling of the Cave Spring Corners store near the intersection of Brambleton Avenue and Electric Road. The $2.6 million makeover should be completed by the end of the year; it includes a new interior design, new flooring and track lighting.
*
Steger Creek – the fine gifts and collectibles shop on Starkey Road – is relocating to several locations in Roanoke, including the Taubman Museum of Art. The ribbon cutting there is May 31. Steger Creek will open another store in July at the restored Virginian Railway Passenger Station on Williamson Road – which has been looking for tenants.