Local Business and Economic Development
The Mayor of Covington revealed some statistics that concern him at a press conference yesterday in Roanoke. WFIR's Ian Price has more:
A coffee shop in the Wasena neighborhood hopes a newly launched fundraising campaign can  bring new products to customers. WFIR's Clark Palmer has that story.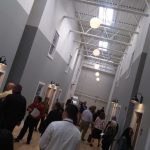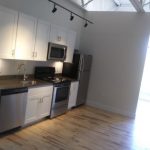 The transformation of the old William Byrd High School into The Billy Byrd apartment complex is complete. Town of Vinton and Roanoke County officials helped cut the ribbon today. There are 82 1-and-2 bedroom apartments ready to be leased says developer David Walker. Waukeshaw Development invested 12 million dollars in the project; which left many of the old high school features intact – including the gymnasium floor – in order to be eligible for historic tax credits.
Several CBD retail outlets have popped up around the valley recently – one of the newest planning to open by early November is owned by a couple not too far removed from college. More from WFIR's Gene Marrano:
After moving from Towers Shopping Center in the city, Bricks 4 Kidz cut the ribbon in southwest Roanoke County today – where the demographics should be a good fit. More from WFIR's Gene Marrano:
The group behind efforts to see Amtrak service extended to the New River Valley say state transportation officials are firmly behind the idea — but local supporters must be prepared to remain patient. Rail advocates say visit last week from Secretary of Transportation Shannon Valentine to Christiansburg was very encouraging. WFIR's Evan Jones has the story:
A chef from Center Stage catering has been awarded a full scholarship to the Al Pollard Culinary Arts Program after winning a competition last week at the annual memorial gala named for the late restaurateur. Daniel Lemons received an $8000 scholarship to cover the two-year Virginia Western Community College program. He's particularly fond of barbecue. Lemons recently was named lead chef at the Blue Ridge Hotel in Roanoke.
Those passing through the Roanoke City market area last night may have noticed what looked like a "pop up" restaurant with two Airstream trailers equipped as lounges, dining tables and food stations. It was the launch of the Pink Flamingo Food Company. Long-time caterer Jim Schaal says they will offer the onsite service in a variety of settings. Last night they catered an outdoor wedding rehearsal dinner.
Three airlines serving Roanoke-Blacksburg Regional Airport are adding more capacity this month on flights to and from the airport. This was already shaping up as ROA's busiest year since 2000, and this additional capacity should help even more. Airport officials say more capacity should translate into lower airfares. WFIR's Evan Jones has more: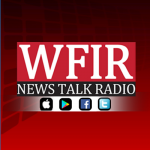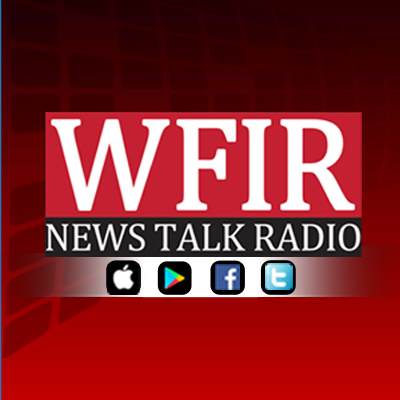 The most visible evidence locally of how financially strapped the National Park service is – the Blue Ridge Parkway, which is closed for 6 miles in one section. Visit Virginia's Blue Ridge hopes to garner support for funding as WFIR's Gene Marrano reports:
Vinton town leaders say the recent demolition of a former business building is just an early part of the process to bring a new look to one of the main routes into downtown. What was Super Auto Sales building as you turned onto the South Pollard Street from Virginia Avenue is now gone. It is one of five adjacent properties there the town is working to purchase with a long-term goal in mind, as WFIR's Evan Jones reports: