Local Business and Economic Development
The U.S. Chamber of Commerce joined several local chambers this morning to honor two local Congressmen for their support of "pro growth" policies. WFIR's Gene Marrano was there:
The craft beer industry and the tasting rooms that have popped up in the Roanoke Valley over the past few years seem unending – but a local columnist says there could be a tipping point as WFIR's Gene Marrano reports:
8-29 Gordon Kendall Wrap#2-WEB
Hear a complete live in-studio conversation with Gordon Kendall below: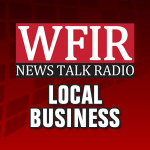 Could the lowest unemployment rate since August 2007 – 3 point 1 percent – and a record labor force expansion scare prospects away from the state and the region? WFIR's Gene Marrano spoke with a local economic development specialist: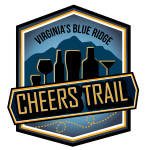 Visit Virginia's Blue Ridge is always looking for ways to connect more visitors and even locals to area attractions. Their latest launch involves regional craft beverages, as WFIR's Gene Marrano explains:
UPDATED FRIDAY PM: There is a tentative agreement between Yokohama Tire and its union employees in Salem.  Members of United Steelworkers Local 1023 hadvebeen working under a couple of contract extensions, the latest expiring at 4:00 pm today. A contract vote is expected next week.
PREVIOUS: Union workers at Yokohama Tire in Salem will be returning to work today after demonstrating in support of their bargaining team. Union workers at Yokohama Tire in Salem held a "Solidarity Rally" outside the company's plant to show their dissatisfaction with Yokohama's latest contract proposals — and support for their bargain team. The former four-year contract with United Steelworkers Union Local 1023 expired in May, and the extension of that contract expired last night at midnight. But there's a new contract in place until 4 pm tomorrow – so crews will be returning to work today.
PREVIOUSLY: Union workers at Yokohama Tire in Salem are holding a "Solidarity Rally" outside the company's plant this afternoon to show their unhappiness with Yokohama's latest contract proposals — and support for their bargain team. The former four-year contract with United Steelworkers Union Local 1023 expired in May, and the extension of that contract expires tonight at midnight. WFIR's Gene Marrano spoke with John Spickard, Editor of the local's newsletter:
Yokohama employs more than 600 union workers in Salem. The company has not responded to our request for comment.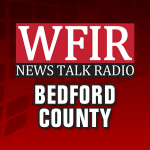 A Bedford company is expanding – and planning to add 10 full-time jobs. Bedford County Economic Development officials say Bison Printing will break ground in October for a 10,000 square foot addition, one that will create room for new equipment. Bison Printing currently employs more than 50 people.
News release: Bedford, Virginia—The Bedford County Office of Economic Development is pleased to announce that Bison Printing, Inc. will invest more than $650,000 to expand its facility and add new equipment, along with 10 full-time jobs. To meet the growing needs of the digital commercial printing industry, Bison will break ground in October on a 10,000 square-foot addition at its 42,000 square-foot facility located on On Time Road in Bedford. The company has already begun ramping up its production capacity and hired five full time employees, with plans to hire at least two additional employees by the end of 2018, and several more over the next two years.
"The print industry is definitely alive," said Al Beisser, President of Bison. "The addition we are building on in Bedford will allow our operations to grow and keep up with the demand."
The Bedford County Economic Development Authority (EDA) will assist the company under a defined performance agreement that pays a cash grant up front to assist the company with upgrading its sprinkler system in return for the real estate addition it is making in Bedford. Over the next three years, the EDA will review the company's progress and provide an additional incentive once the jobs and investment commitments are met.
"Bison has a long history of providing quality jobs for county residents and we're happy to partner with the company in their quest to further grow their printing capabilities and customer base," said Mickey Johnson, Chairman of the Bedford County EDA.
Bison is an employee-owned company that has been in Bedford since 1978 and currently employs more than 50 people.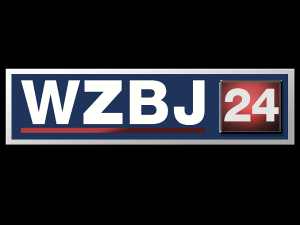 The owners of WDBJ7 are about to own and operate two TV stations in the region. They are purchasing Channel 24 from Liberty University and renaming it WZBJ24. The new owners begin operation on September 1, and starting Labor Day, the channel will run additional newscasts at 7:00 am and 10:00 pm.
News release: ROANOKE, VA, August 13, 2018-Gray Television, owner of WDBJ7 in Roanoke has entered into an agreement with Liberty University to acquire WFFP-TV in Danville, Virginia and WLHG-CD in Lynchburg, Virginia, creating a powerful new duopoly in the 70th ranked market in central and southwestern Virginia. The new full powered station will be rebranded as WZBJ24, and join WDBJ7 under the Gray Television umbrella.
On September 1, 2018, WFFP-TV will be relaunched as WZBJ24 and will share news and programming resources from WDBJ7, the market's leading television station. WZBJ24 will be available on all cable and satellite providers in the DMA. The station is also available over the air, increasing WDBJ7/WZBJ24's exposure and commitment and to the community and the region. Part of that commitment is the expansion of WDBJ7's top-rated local news programming on WZBJ24. Beginning September 3rd,  the WDBJ7 news team of Melissa Gaona and Logan Sherrill along with Chief Meteorologist Brent Watts will bring viewers the area's #1 newscast an hour earlier in prime time every Monday through Friday at 10pm. In addition, WDBJ7 Mornin' will add an expanded hour from 7-8am, Monday-Friday on WZBJ24. This extra hour will be anchored by Kimberly McBroom, Neesey Payne and Josh Birch. Meteorologist Leo Hirsbrunner will continue to do weather for the morning show.
WDBJ7, home to the region's number one newscast, and the new WZBJ24 will be programmed and operated by Gray Television, which owns and operates over 100 television stations in 57 markets and has recently entered into an agreement to purchase Raycom Media.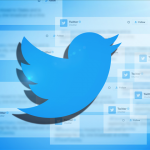 ROANOKE, Va. (AP) – The owner of a Virginia newspaper is suing a former reporter for refusing to give up control of a Twitter account the paper says it owns.
BH Media Group Inc., the parent company of The Roanoke Times, filed a lawsuit Monday alleging Virginia Tech football beat reporter Andy Bitter has misappropriated trade secrets by using the account at his new job at The Athletic website.
Another reporter started the account and the paper gave it to Bitter in 2011. He uses the handle @AndyBitterVT and has about 27,500 followers.
The lawsuit alleges Bitter was issued an employee handbook that makes it clear social media accounts "and communications on those accounts" are BH Media's property.
Bitter and a BH Media attorney declined to comment.
The only councilman to vote against tearing down and replacing Fire Station No. 7 in the Grandin area says the outcome is actually a positive for future decisions. WFIR's Ian Price has more: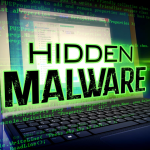 A Roanoke County computer repair business is expanding, and its owner says most of the laptops, tablets and desktops brought in do not have broken parts. Instead, it is the malware that infects the devices that keeps them busiest. More from WFIR's Evan Jones.