Local Business and Economic Development
Some of those who were the first to cross the newly-opened Franklin Road Bridge just before the ribbon-cutting late last week were not driving a car. WFIR's Ian Price was there:
03-25 Franklin Bridge Bikers WRAP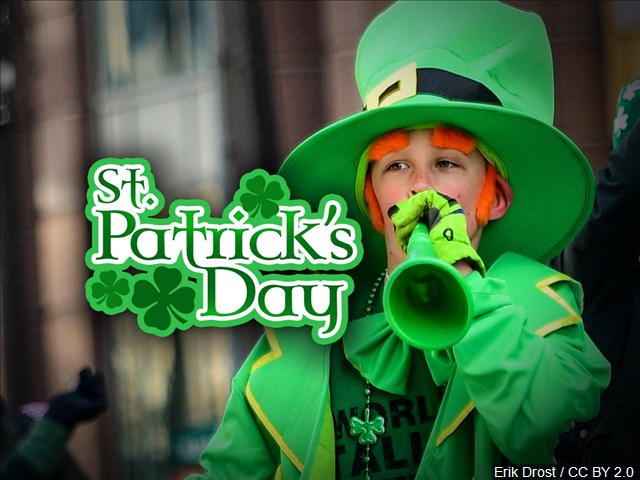 Need to travel through downtown Roanoke this weekend? Be advised that several streets are closed for various events.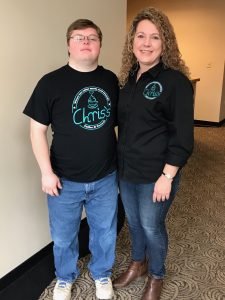 Earlier this week we told you about "Chris's Coffee & Custard," on 9th Street Southeast in Roanoke – which will be a unique business in several ways when it opens, including a special employee staff. Now let's go more in-depth with Beth Woodrum and her son Chris: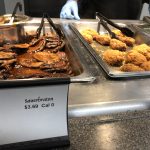 LewisGale Medical Center in Salem brought in a visiting German chef to work with the food staff there for the past few day – resulting in dishes not seen very often in the cafeteria. WFIR's Gene Marrano has that story:
One of the nation's oldest Honda dealers has new owners — for the first time in its history. Woodson Honda has been sold, ending three generations of same-family ownership. It is part of a nationwide trend toward consolidation among auto dealers, as WFIR's Evan Jones reports.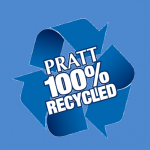 News release: Governor Ralph Northam today announced that Pratt Industries, Inc., the world's largest privately held, 100 percent recycled paper and packaging company, will invest over $20 million to establish a new paper packaging and shipping materials manufacturing operation in the Botetourt County Shell Building. The facility will be Pratt's second manufacturing operation in Virginia and will allow the company to increase market share and grow sales of its paper-based packaging and shipping materials within Virginia and the surrounding states. Virginia successfully competed with multiple states for the project, which will create 50 new jobs.
"Pratt Industries' decision to locate a new manufacturing operation at the Botetourt Center at Greenfield is an important win for the Roanoke region and the Commonwealth, and underscores the advantage of having infrastructure in place that accelerates the timeline to production," said Governor Northam. "We are proud to partner with an innovative, global manufacturer like Pratt Industries that shares Virginia's commitment to environmental stewardship and sustainability. This major investment that will have strong positive impact on the regional economy and help advance Virginia's thriving manufacturing industry."
Since its founding almost 30 years ago, Pratt Industries, Inc. has grown to become the fifth-largest corrugated packaging company in the United States with sophisticated manufacturing facilities in over 27 states. The company's more than 8,000 employees service a variety of industries with packaging and recycling needs while maintaining a commitment to the environment and sustainability. Pratt Industries' products are primarily made from post-consumer recycled materials.
"We are thrilled that Pratt Industries will establish its second Virginia manufacturing operation in Botetourt County, expanding its footprint in the Commonwealth and creating 50 new jobs," said Secretary of Commerce and Trade Brian Ball. "Pratt Industries is at the forefront of sustainable and recyclable packaging, and has led the way in the creation of green-collar jobs with over 8,000 employees worldwide. Advanced manufacturers of this caliber are a welcome addition to Virginia's corporate roster, and we are confident that Pratt will be a strong addition to the Roanoke region's booming manufacturing industry cluster."
"Pratt Industries is excited to expand in Virginia," said Chief Operating Officer of Pratt Industries David Dennis. "We are grateful to the Roanoke Regional Partnership, Botetourt County, and VEDP for their efforts to bring Pratt to Botetourt County."
The Virginia Economic Development Partnership worked with Botetourt County, the Roanoke Regional Partnership, and the Virginia Department of Environmental Quality (DEQ) to secure the project for Virginia. Governor Northam approved a $300,000 grant from the Commonwealth's Opportunity Fund to assist Botetourt County with the project. Pratt Industries is eligible for Sales and Use tax exemptions on manufacturing equipment, as well as recycling tax credits for the processing of recyclable materials.
"We are delighted to welcome an industry leader and environmentally conscious company to Botetourt County," said Botetourt County Board of Supervisors Chairman Billy Martin. "Pratt Industries is a quality company and good-paying jobs are exactly what we want to attract to Botetourt County."
"Adding 50 new jobs with a capital investment of more than $20 million is a significant commitment to our area, and we are so pleased that Pratt Industries has placed their confidence in Botetourt County by choosing to grow here," said Senator Steve Newman. "Our skilled workforce welcomes Pratt Industries. I'd like to extend a special thank you to the Botetourt County Office of Economic Development and to the County Board of Supervisors for their vision and leadership. Their work, along with the Roanoke Regional Partnership and the Virginia Economic Development Partnership, has once again added valuable development to our region."
"This announcement is another example of industry and government working together to leverage their respective strengths to attract investment and create jobs," said Delegate Terry Austin. "Pratt Industries has quickly established itself as a leader in the packaging industry with its use of 100 percent recycled products, and its presence in Botetourt will complement the recent economic announcements we have had in the past few years. The Botetourt County Shell Building in the Greenfield Industrial Park is the result of dedicated strategic planning, and it is good to see this decades-long vision continue its path towards fruition. Thank you to all of the people and organizations that made this announcement possible."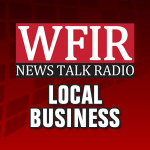 Financial support from the "Go Virginia" economic development initiative means that the Regional Acceleration and Mentoring Program – RAMP – will offer guaranteed funding to the next group of 5 cohorts. WFIR's Gene Marrano has the details: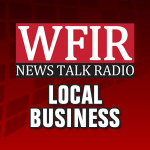 The Williamson Road Area Business Association has a new leader to help direct development of the busy corridor. Valerie Brown says she wants to help make it to become more of a destination, something like Grandin or downtown Roanoke. She spoke with WFIR's Evan Jones: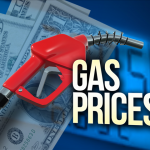 The frigid cold continues to affect much of the nation as recent oil prices have increased; however, AAA Mid-Atlantic says Virginia is doing well. WFIR's Eddie Smith reports.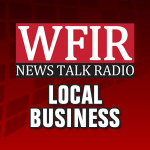 An economic development project taking shape along I-81 near Salem is making strides. There was an update on that during the Roanoke County Board of Supervisors meeting yesterday as WFIR's Gene Marrano reports: