Local Business and Economic Development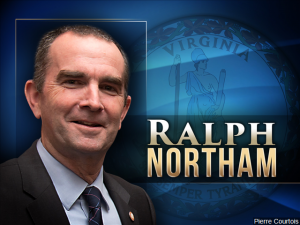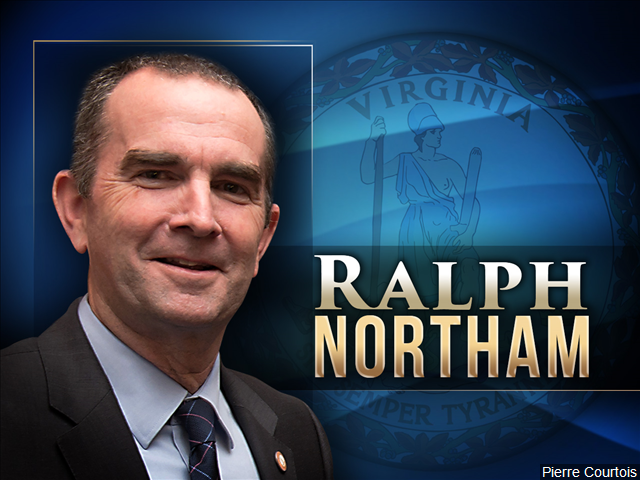 They are calling it the first of its kind in Virginia – a regional workforce center that brings together job seekers, employment, training and other services. About ten local agencies and non-profits are involved with the Virginia Career Works-Blue Ridge Center. Governor Northam helped cut the ribbon today:
There's also career counseling, a resource room and computers for job searches at the new Virginia Career Works Center on Thirlane Road.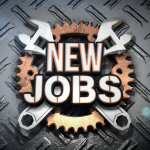 A Bedford company will invest more than $300,000 to expand operations, a project expected to create nine new jobs. Central Virginia Manufacturing is a sheet metal fabricator. State and regional funds will help support employee job training.
News release: Governor Ralph Northam today announced that Central Virginia Manufacturing (CVM), a sheet metal fabricator, will invest $300,000 to expand its operation in Bedford County. The project will create nine new jobs. "With more than 240,000 Virginians employed in the manufacturing sector, Central Virginia Manufacturing will continue to benefit from a robust labor pool as the company expands," said Governor Northam. "Businesses of all sizes are thriving in Bedford County and the Lynchburg region due to competitive operating costs, robust infrastructure and transportation network, and a strong workforce. We are pleased to see CVM growing in the Commonwealth and benefitting from the training and services provided by the Virginia Jobs Investment Program."
The Virginia Economic Development Partnership (VEDP) will support Central Virginia Manufacturing's new job creation through its Virginia Jobs Investment Program (VJIP). VJIP provides consultative services and funding to companies creating new jobs or experiencing technological change to support employee training activities. As a business incentive supporting economic development, VJIP reduces the human resource costs of new and expanding companies. VJIP is state-funded, demonstrating Virginia's commitment to enhancing job opportunities for its citizens. The Bedford County Economic Development Authority (EDA) will assist the company under a defined performance agreement tied to jobs and investment over three years. In addition, the Region 2000 Workforce Development Board will provide financial assistance for apprenticeship-related instruction.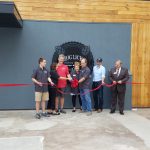 Forbes Magazine has released a story on the Top-50 fastest-growing craft beer brewers in the U.S. On that list is Roanoke's Big Lick Brewing Company, which moved into a new, larger space on Salem Avenue in 2016. Bryan Summerson is the president. He says Big Lick patrons like the variety of craft beers they produce – and they love the outdoor patio, which he says has been "packed" recently. Two other northern Virginia craft brewers also made the Top-50 list:

Roanoke County Economic development director Jill Loope says it wasn't a shock that the Applebee's Restaurant at Tanglewood Mall is now closed – indicating the chain has been shutting under-performing sites around the country. Loope also says the county is in contact with the mall's owner, Alabama-based Blackwater Resources. Loope says the U.S. is in the midst of a "retail apocalypse," with changing consumer tastes for shopping and eateries leading to a commercial state of transition.
If you're a fan of the Dojo Grill food truck – or maybe just gourmet coffee – you can now add the Taubman Museum of Art as a place to find them. More from WFIR's Gene Marrano: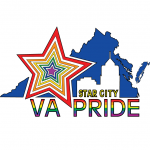 A new non-profit organization was launched this week with the goal of promoting inclusivity and serving the LGBTQ+ community of Southwest Virginia. WFIR's Lillian Boyd has more on what Star City Virginia Pride plans on getting done this year.
4-17 Star City Pride WEB Wrap 1
The nonprofit functions to serve its members and LGBTQ community through leadership development, education, and community events. SCVP announced its first short term quartly goal this week: that's to fill the pantry and community supply closet the Drop In Center. Brandelin Stanfill is the vice president of public relations:
"In the LGBTQ community, we ask for inclusion. We want there to be a diverse acceptance of us."
The Drop-In Center provides HIV testing, prevention counseling, and support for those living with HIV/AIDS. Collections will be made from now until June 15th, drop off locations are listed at starcityvapride.org.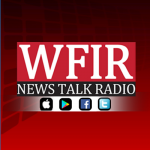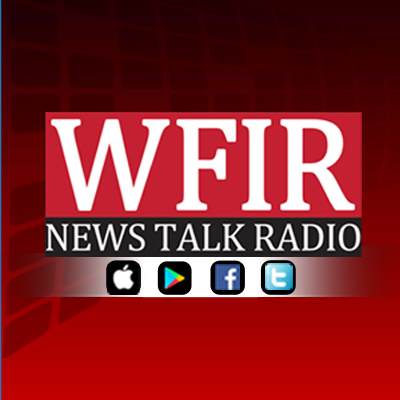 State utility regulators say the tax cuts that President Trump signed into law late year will result in lower Appalachian Power bills as of July. The federal corporate income tax rate fell from 35 to 21 per cent, and the State Corporation Commission says it is ensuring that Virginia's largest electric utilities pass those savings on to customers.
News release: The State Corporation Commission (SCC) is ensuring that Dominion Energy Virginia and Appalachian Power Company reduce rates in July so that their respective customers receive the benefits of the corporate tax cut contained in federal tax legislation passed by Congress in December 2017. The federal corporate income tax rate was reduced from 35% to 21% effective January 1, 2018.  A week later, on January 8, the SCC ordered the companies to preserve the savings from this tax cut for the benefit of their customers.  The July rate reduction is the first step to pass the corporate tax savings to customers. Further submissions by the two utilities will be made in 2019 to make certain the tax savings are properly calculated and reflected in rates as of April 1, 2019.

Deschutes Brewery may be scaling back and delaying the production plant it committed to build in Roanoke by 20-21. That announcement was made today by the Oregon-based company. Assistant City manager Brian Townsend told City Council that Deschutes was "evaluating the craft beer market" – and asking for more time. City Council granted a 30-day extension so that Deschutes can purchase 49 acres for 3-point-2 million dollars in cash as a show of good faith – instead of financing it.
New honors for the Hotel Roanoke and Conference Center. AAA has awarded both the hotel and the Regency Room Restaurant Four-diamond designations. Hotel officials say it's something that can benefit the entire Roanoke region. More from WFIR's Evan Jones: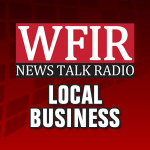 As major employers move in, Botetourt County is rekindling efforts to attract and retain young professionals. More from WFIR's Gene Marrano:
click below to hear a full length conversation from eXperience conference May 3-4 this year: