Local Business and Economic Development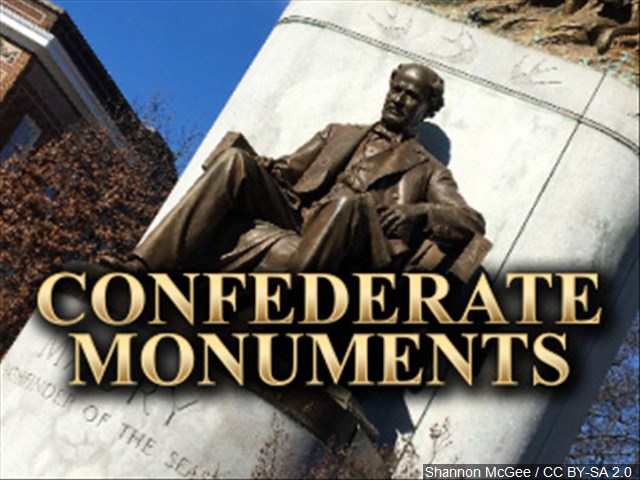 RICHMOND, Va. (AP) – A Richmond city councilman is reviving a push to seek autonomy that would allow the city to decide what to do with its most prominent Confederate monuments.
The Richmond Times-Dispatch reports City Councilman Michael Jones revived a resolution this week that if approved would ask the state legislature for the power for the council to decide the monuments' future. A state law currently on the books prohibits local governments or others from disturbing or interfering with memorials to war veterans.
Last year, the City Council voted down a proposal from Jones proposed seeking the state's authority to remove five Confederate statues.
Jones' move comes after a commission recently recommended removing one statue and adding historical context to the rest.
His measure was referred to a committee that meets next in August.
A business ribbon cutting Thursday in Roanoke also marks another step in drawing attention to a restored Roanoke landmark. Steger Creek opened its new gift shop at was once the Virginia Railroad depot. This comes after the store moved from its former location near Tanglewood Mall to smaller shops at both the Taubman Museum, and now, the Virginian station. WFIR's Evan Jones has more:
07-27 Virginian Depot Wrap2-WEB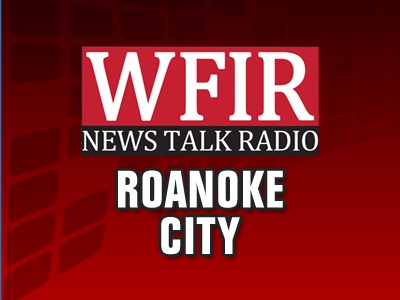 Future home owners are encouraged to attend a seminar where they can learn about their rights when buying a home. WFIR's Clark Palmer has more.07-19 Fair Housing Seminar Wrap-WEB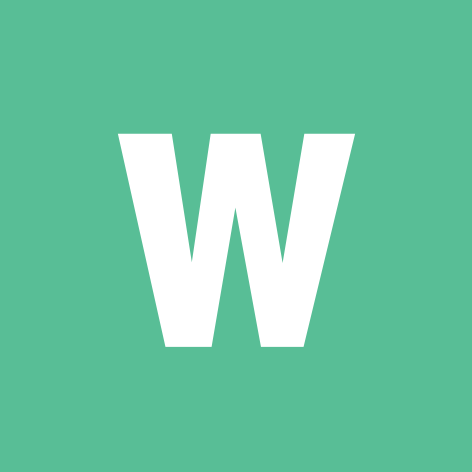 A recent study ranks Roanoke just outside the top 25 best small cities for first-time home buyers – but it's not because of the real estate market. WFIR's Ian Price has more:
07-17 1st Time Home Buyer WEB-WRAP
More information on the Wallet Hub survey can be found by clicking here
Roanoke-Blacksburg Regional Airport is expected to release passenger counts for the first half of the year later this week, and so far this year, the trend has been nothing but upward. Airport officials say a strong economy and some moderation in local airfares are two main reasons why. WFIR intern reporter Brandon Wells has the story.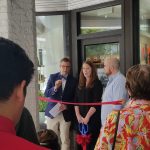 We told you earlier this week about "Unleashed" – the new bakery and boutique for dogs – yes, for dogs. This morning Roanoke's new Vice-Mayor got to cut a ribbon. More from WFIR's Gene Marrano: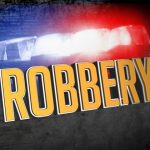 Roanoke County police responded to the Country Store on Starkey Road for reports of a robbery this morning. Callers say a white man with blonde hair entered the store wearing a dark gray sweatshirt and gray sweatpants. He demanded money from the clerk and fled the scene just before 3 am. No arrests have been made and anyone with information is asked to call the Roanoke County Police Department.
From news release: On Friday, July 13, 2018 at approximately 02:40 AM, Roanoke County Police Officers responded to the Country Store in the 4700 block of Starkey Road in reference to a robbery. Information was received that a white male entered the store wearing a dark gray sweatshirt and gray sweatpants. The suspect was described to have blonde hair. The suspect demanded money from the clerk and subsequently  fled the scene with an unknown amount of assorted U.S. currency.
No arrests have been made and anyone with additional information about this crime is asked to call the Roanoke County Police Department at (540) 562-3265.
(Update) Dallas, Denver, Detroit; American, United and Delta. A federal grant announced today will be used to help attract more non-stop flights to and from Roanoke on those airlines. WFIR's Gene Marrano has more:
7-10 Airport Grant Wrap#2-WEB
Roanoke's airport now has $750,000 in federal funding available it is ongoing efforts to attract service to new cities. The top goals, in order, are Dallas, Denver and Detroit. The funding announced today can help the airport provide financial incentives for American, United and Delta to begin non-stop service between those cities and Roanoke. Local business groups and governments have pledged a matching $750,000 to connect ROA with more major airline hubs.
News release: WASHINGTON, D.C. –Today, U.S. Senators Mark Warner and Tim Kaine and Congressman Bob Goodlatte announced $750,000 in federal funding to help the Roanoke Regional Airport Commission bring new non-stop service from Roanoke Regional Airport to Dallas/Ft. Worth, Texas, Denver, Colorado, and/or Detroit, Michigan. The Commission can use the funds for a revenue guarantee, a marketing program, and fee waivers. This effort was a community collaboration where the Roanoke Regional Chamber and the Botetourt Chamber of Commerce worked with local businesses, who are frequent users of Roanoke Regional Airport, to secure pledges to match these funds. The Roanoke Regional Airport Commission led the process to secure the public sector funding.
"Roanoke Regional Airport is vital to the economic health of the entire region and Virginia as a whole. We are proud to announce these grant dollars that will ensure the airport continues to offer flights that attract tourism and business and offer Virginians more travel options," the Senators and Congressman said. "Congratulations to the Airport Commission and the local Chambers that worked so hard together to secure these funds."
"The Roanoke Regional Airport Commission is thrilled to have been awarded a Small Community Air Service Development Grant. We sincerely appreciate the support from the community and our stakeholders, including Sens. Kaine and Warner and Rep. Goodlatte. We are hopeful that given two and a half's years of passenger growth, these funds will help secure additional service to Dallas/Ft. Worth, Denver and/or Detroit. Air service is a critical component for economic development and we feel this is a significant step in the right direction," Tim Bradshaw, Executive Director of the Roanoke Blacksburg Regional Airport, said.
"Better connectivity from ROA will open new markets throughout the country for existing businesses and help attract new investment in the Roanoke region. We are excited to see how this grant will improve service from ROA, and we appreciate the Roanoke Regional Airport Commission's commitment to supporting our community's needs and economic growth," Joyce Waugh, Roanoke Regional Chamber President & CEO, said.
"Collaborative efforts such as this support existing business travel needs, ensure our region remains attractive to new business, and create new economic opportunities.  We look forward to continuing to work with our regional partners and our elected representatives to bring more opportunity to rural areas in Virginia's Blue Ridge," Sheri Winesett, Botetourt Chamber of Commerce Executive Director, said.
The funding was awarded through the Small Community Air Service Development Program (SCASDP) under the Department of Transportation. These funds help smaller communities address air service access and high fares.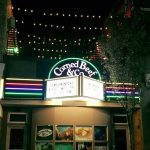 We reported earlier this week that two women alleged being denied entry to Corned Beef and Co. because they are transgender. WFIR's Lillian Boyd reached out to both parties involved. She reports:
It's a new day for air service at Roanoke-Blacksburg Regional Airport. As of today, all commercial service is now through jets — no more propellers. The American Eagle Dash 8's that have been connecting Roanoke with Charlotte for many years are reaching the end of their usable service life, so the carrier operating them is replacing the craft with regional jets. More from WFIR's Evan Jones: