Local Government, Civic Affairs and Education
Getting more girls interested in computer coding – closing the gender technology gap. That nationwide initiative comes to Roanoke County public libraries starting next Monday as WFIR's Gene Marrano reports:
2-19 Girls Who Code Wrap#1 -WEB
Orientation meeting location by grade level. All meetings next week begin at 4pm
Monday, February 25, 4 pm at Mt. Pleasant (for grades 6-12)
Tuesday, February 26, 4pm at South County (6-12)
Wednesday, February 27, 4pm at Hollins (6-12)
Tuesday, February 26, 4pm at Vinton (for grades 3-5)
Thursday, February 28, 4pm at Glenvar (3-5)
Its not on the City Council agenda today but there's a good chance a citizen or two may speak up during the public comment period about a controversial decision at the LAST council meeting, as WFIR's Gene Marrano reports:
Governor Northam is now beginning to reappear in the public eye after the yearbook blackface incident. But its time for Northam to do more listening than speaking says a Virginia Tech professor, as WFIR's Gene Marrano reports:
Tomorrow the Botetourt County Republican Committee will meet to determine how to pick their candidate for the open Sheriff's position this November. More from WFIR's Gene Marrano: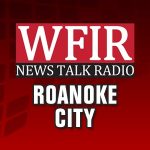 Roanoke City Council votes a week from tomorrow on a resolution to change the name of Jackson Park Branch Library and the adjoining park in Southeast to Belmont Branch Library and Belmont Park. This comes after the middle school name change last July from Stonewall Jackson Middle School. Prior to 1925, the park had been called "Belmont Park," according to city archival records.
Roanoke City news release: On Tuesday, Feb. 19, Roanoke City Council will vote to adopt resolutions changing the name of the Jackson Park Branch Library, located at 1101 Morningside St. SE, to the Belmont Branch Library, and the name of Jackson Park, located at 923 Montrose Ave. S.E. and 1030 Penmar Ave. SE, to Belmont Park.
In July 2018, the Roanoke City School Board approved a name change of the former Stonewall Jackson Middle School, which is adjacent to the branch library and park. In response to Council's interest in removing the reference to Stonewall Jackson and in light of the School Board's decision, the city reviewed historic and archival information that revealed the Park was commonly known as "Belmont Park" prior to 1925, when the name of the middle school was established for Stonewall Jackson and then subsequently applied to the park and the branch library.
City Council action is necessary to change the names and to bring the name designations into better alignment with the city's policy for the naming of libraries and parks, which have generally been named for the geographic/neighborhood of the areas they serve.
This proposal was reviewed by the Board of the Southeast Action Forum at its meeting on Jan. 29, 2019.
Hollins University wants students who may be pursuing liberal arts majors to be thinking more about turning that degree into a job – or a startup. WFIR's Gene Marrano reports on a program just getting off the ground:
2-11 Hollins Program Wrap#1-WEB
Hear much more about this new Hollins program in a Longer Listen segment below:
Former Roanoke County Attorney Paul Mahoney has announced his candidacy for the county's Board of Supervisors. Mahoney says his 31 years as County Attorney — and his current work on the planning commission — give him a broad understanding of issues and challenges facing the county. Mahoney will run as a Republican in the Cave Spring District. Current Supervisor George Assaid is not running for re-election.
Roanoke residents and business owners in the Wasena neighborhood have another chance tonight to weigh in on the scheduled replacement for their gateway bridge. More from WFIR's Gene Marrano:
Hear our extended in-studio conversation with Roanoke City manager Bob Cowell below:

A Black History Month Celebration that honors the "Hidden Jewels of the Roanoke Valley" features a soul food lunch and awards. More on TAP's "new twist" for a 3-decade tradition from WFIR's Gene Marrano: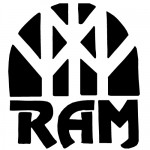 The RAM House day shelter on Campbell Avenue in Roanoke has gone more "high tech" to assure that the resources provided to those in need are being spent wisely. More from WFIR's Gene Marrano: